A really fun way to make summer memories together is by having Christmas in July! These ideas will get you started. Just add twinkling lights and your own fun traditions to spark some wonder and imagination!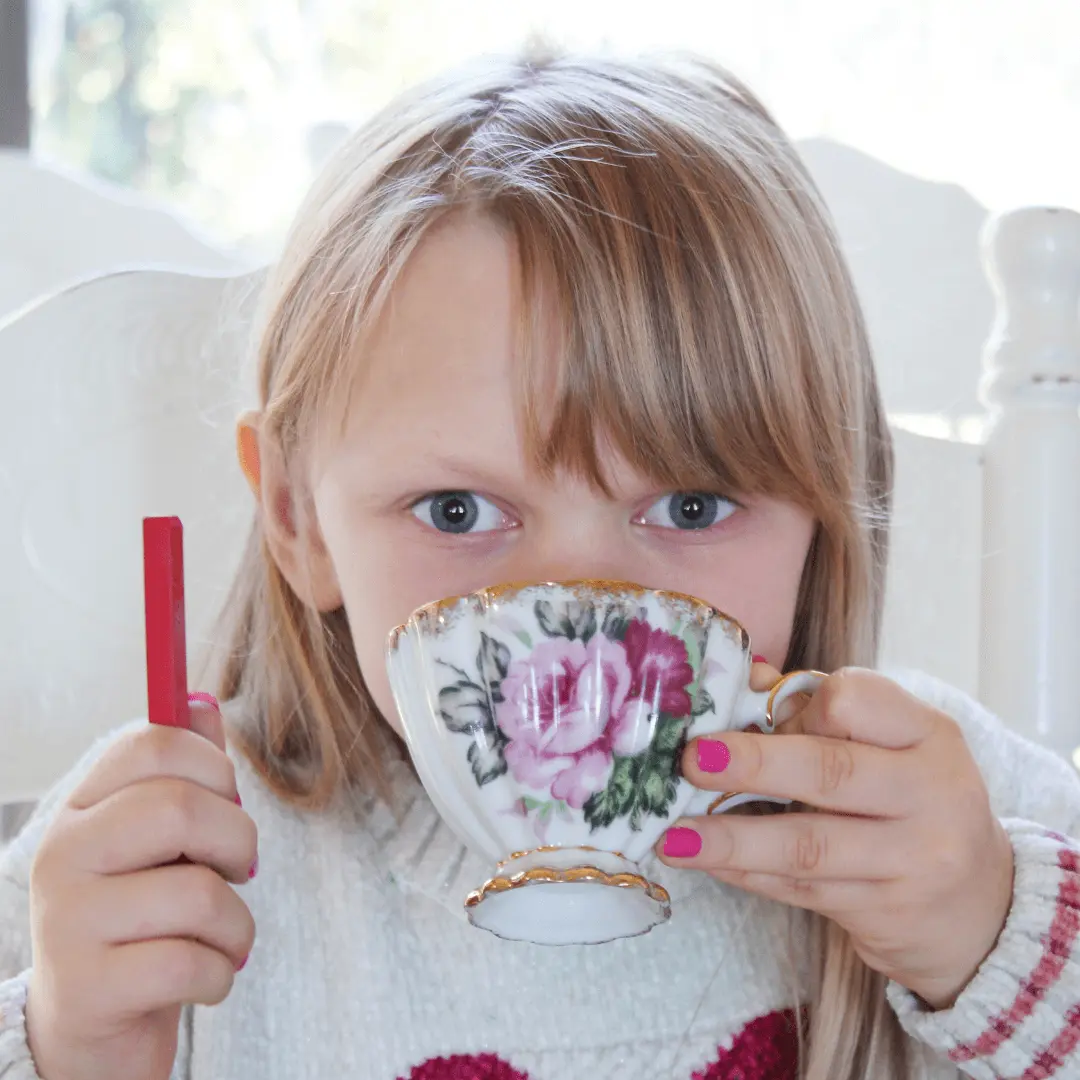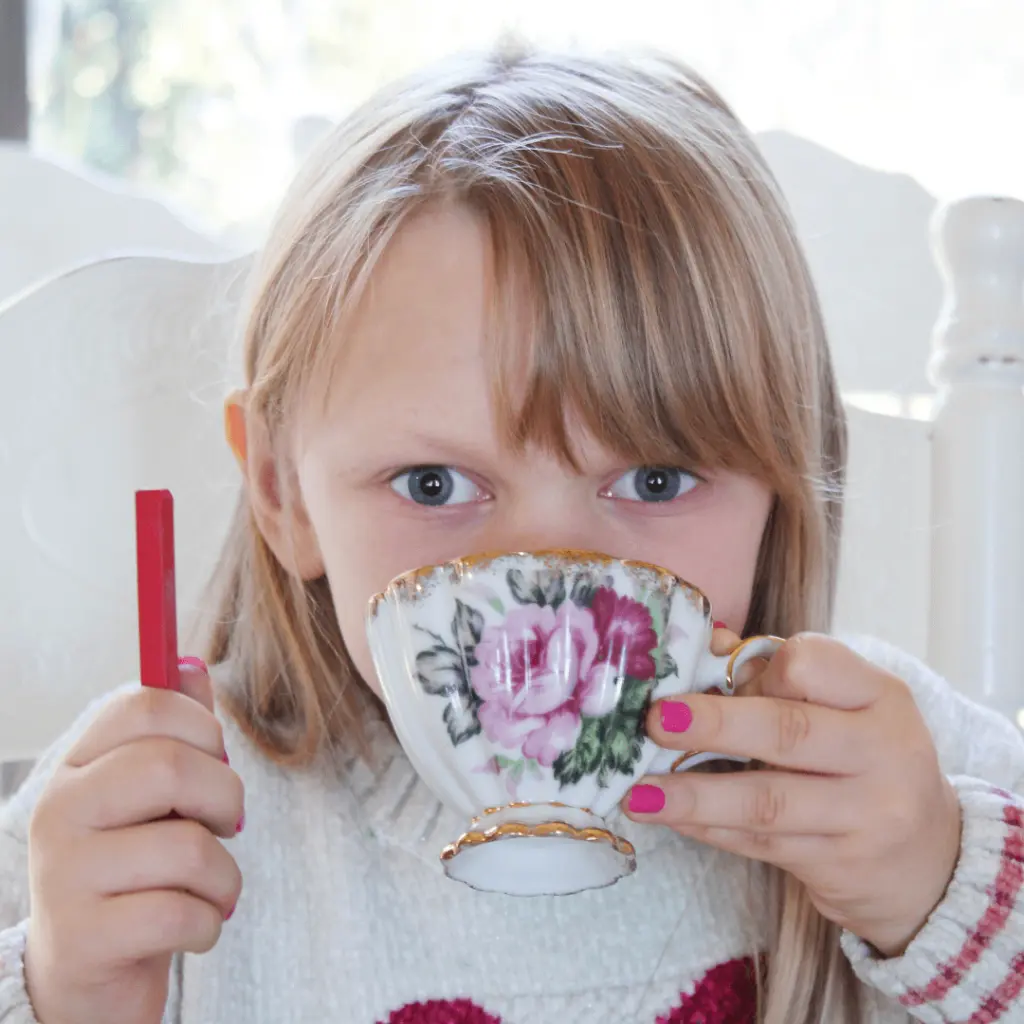 My children and I have long loved celebrating Christmas in July. By July, the days are heavy with humidity and there are often pesky mosquitoes. So, planning something fun indoors that turns our thoughts to cooler days is just the sort of celebration we need!
Some years we have gone all out Christmas in July. Other years, we simply put on the Christmas music, added some sprinkles to store-bought cookies, and pulled out the chalk pastels.
I hope you find some inspiration for your family's Christmas in July time!
Fun Ideas for Making Family Memories with Christmas in July
Here are some easy ideas to get you started.
Play Christmas music – all your favorites!
Bake cookies
String up some lights or a red and green construction paper chain
Pull out your stack of Christmas books
AND paint favorite Christmas scenes!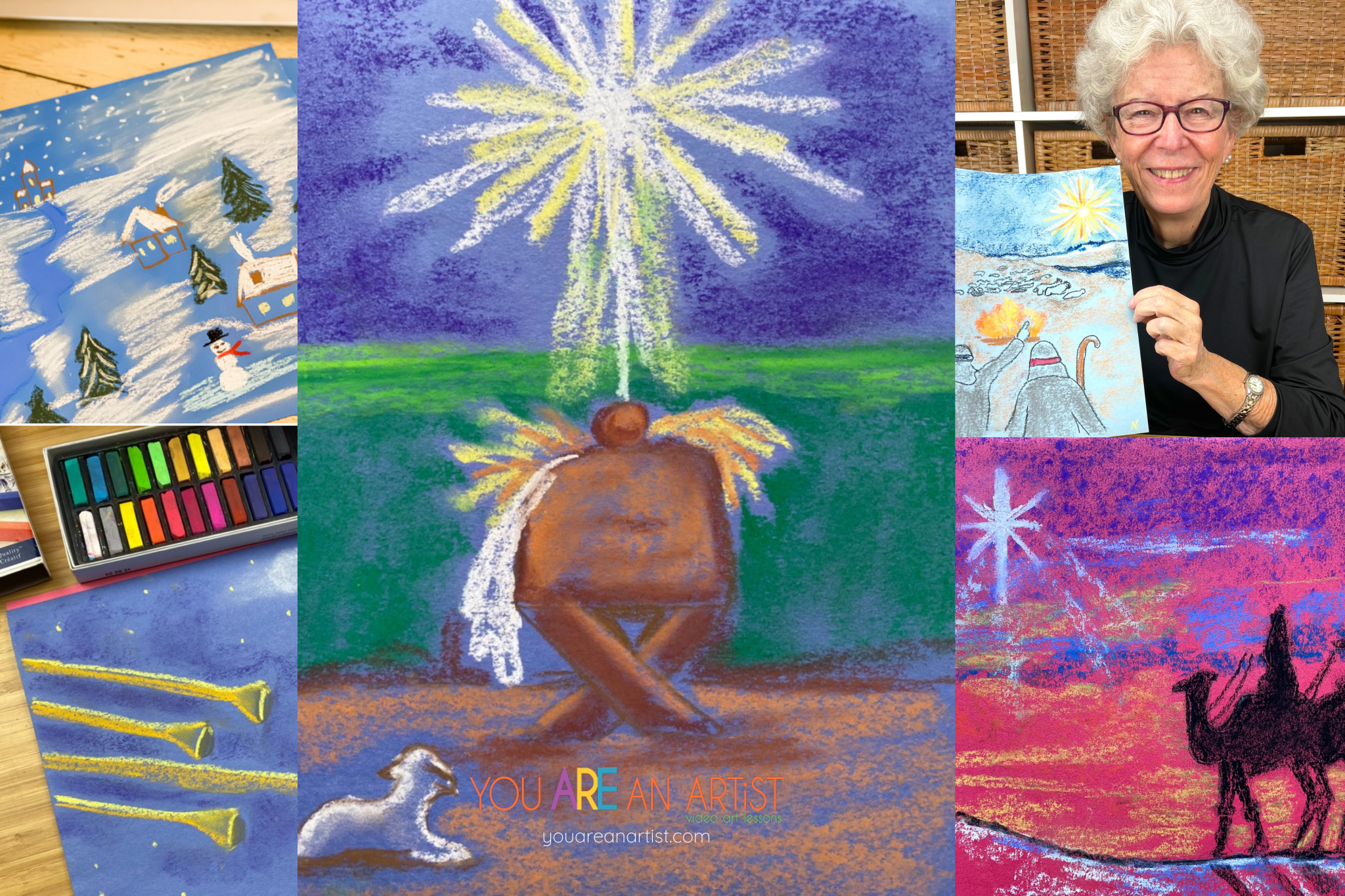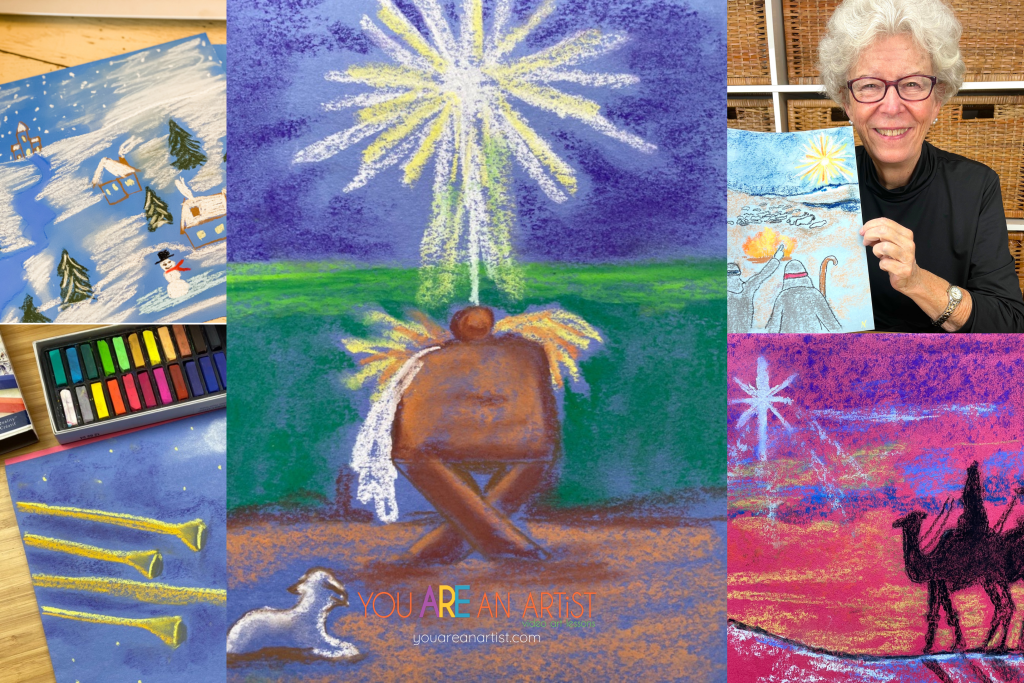 Homeschool Music and Art Activities for Christmas in July
Just one or two notes of a favorite Christmas song can transport you to the festive season!
You might like to start off with an all-time favorite – Charlie Brown Christmas! Nana has a fun lesson you can enjoy.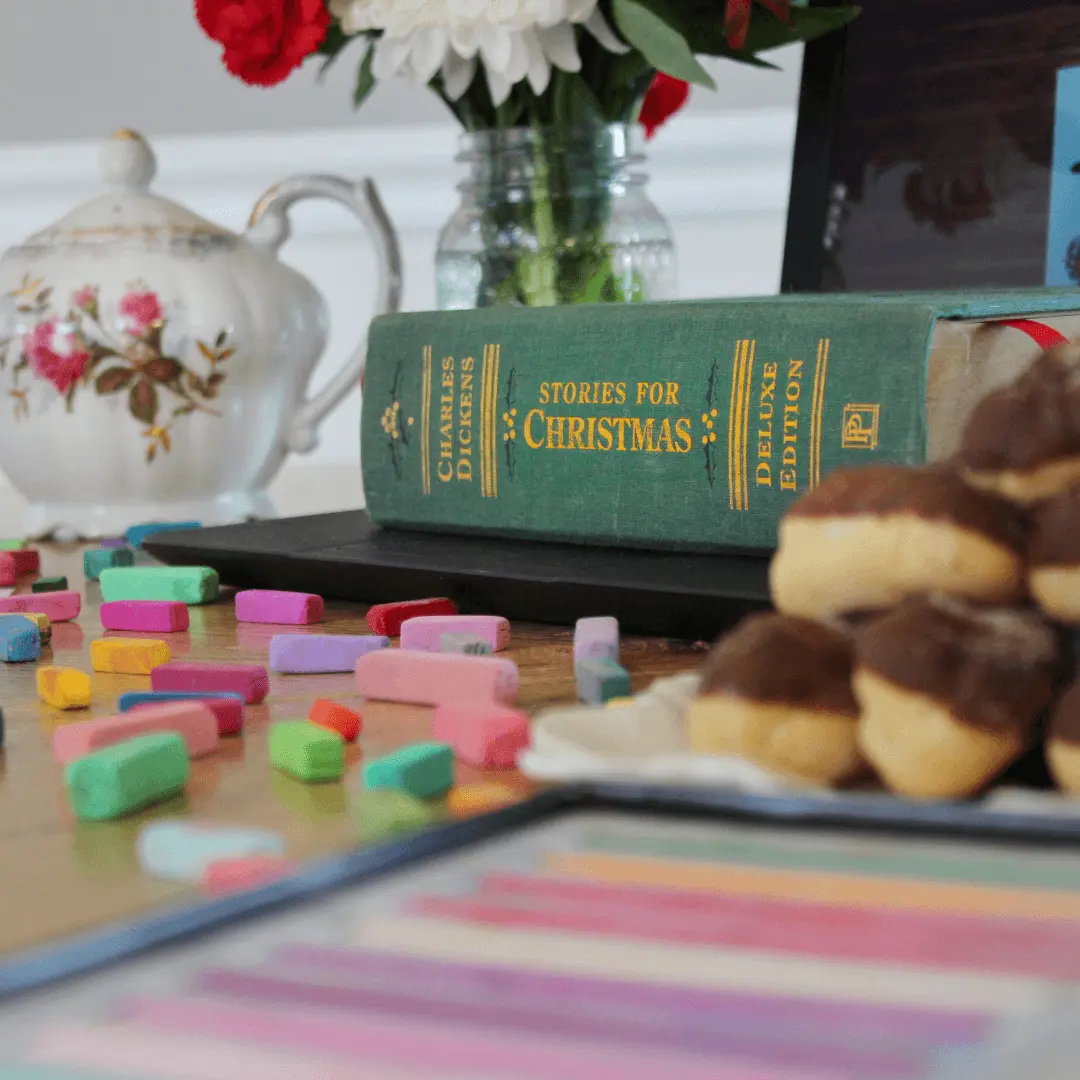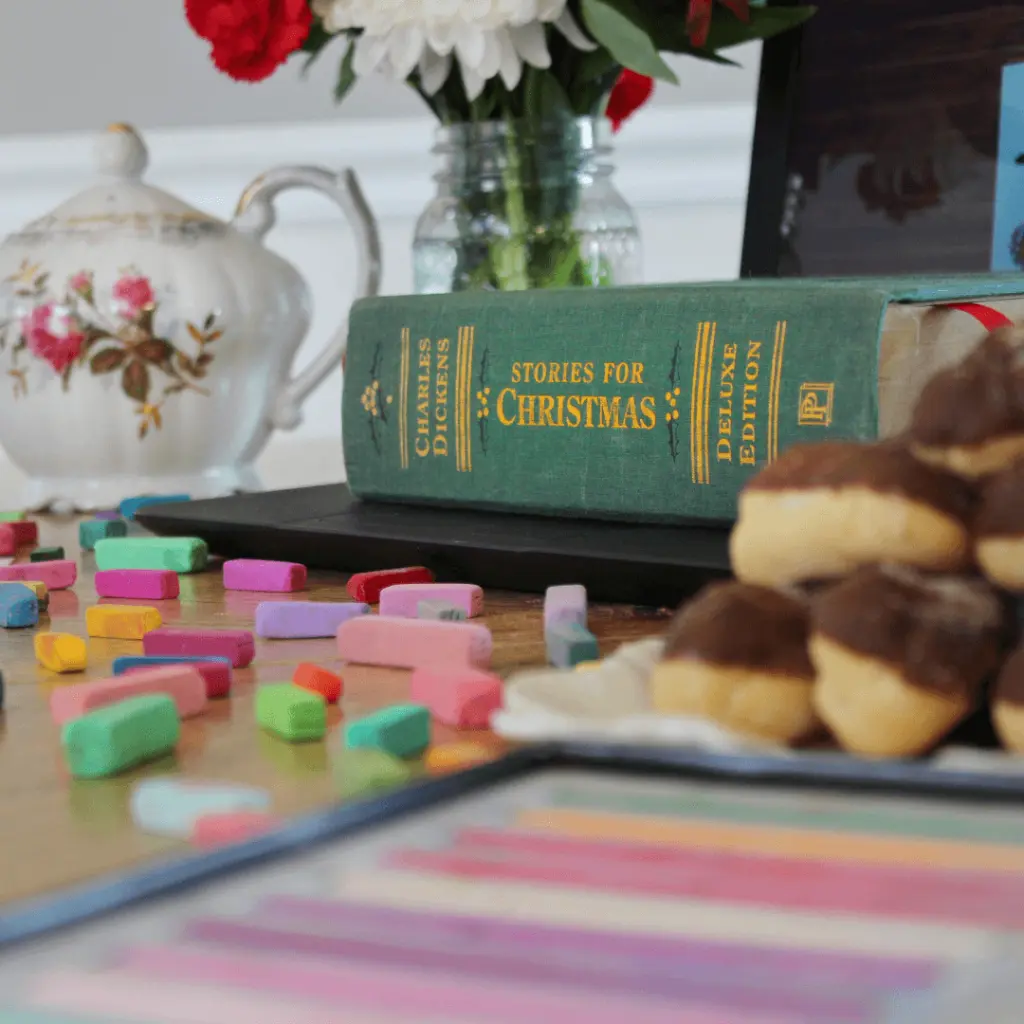 Bake Christmas Treats for Afternoon Tea Time
Nana shares her favorite, homemade cut-out Christmas cookies recipe for kids at Your Best Homeschool. All the sprinkles! Of course, you can also pick up your favorite ready-bake cookies at the store. You might prefer to make one or more of the following from Nana's cookbook: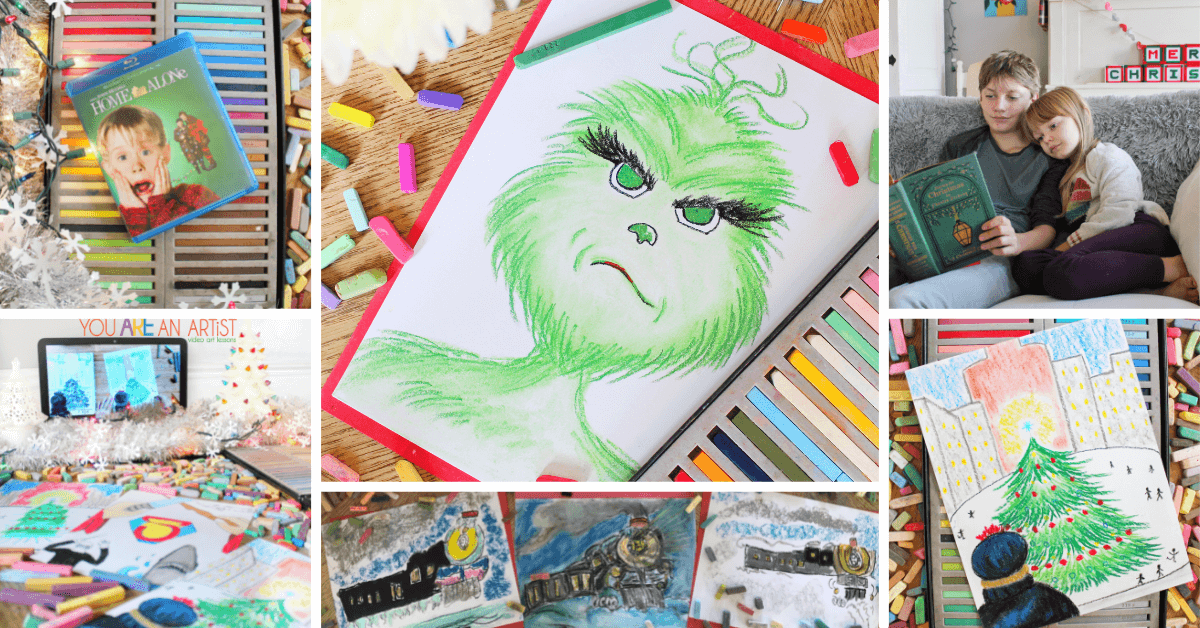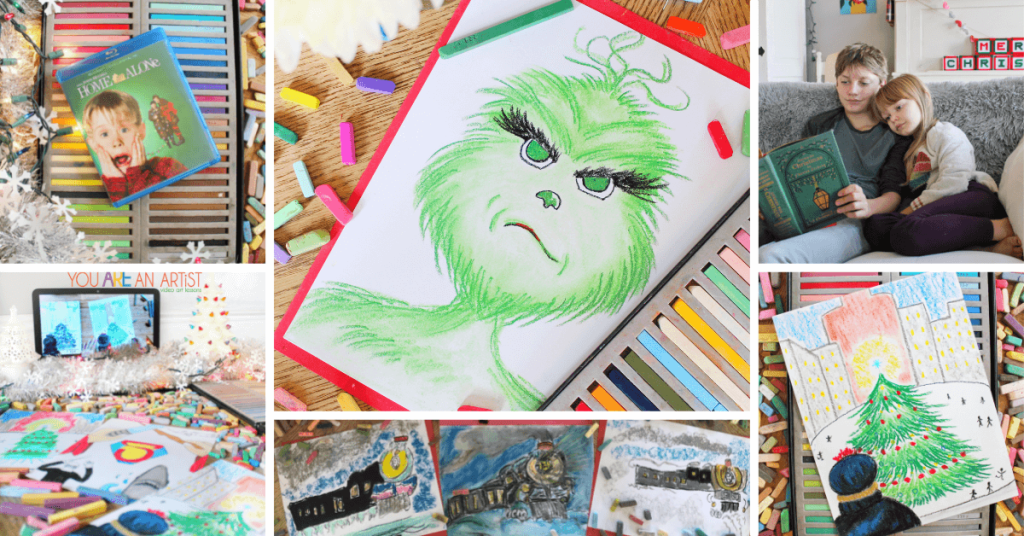 Homeschool Books (and Movies!) for Christmas in July
Hooray for Christmas books! Here are some of our favorites. Many include Nana's art lessons, too.
It is always fun to read The Grinch then turn on the classic Grinch movie! Follow it up with Nana's Grinch art lesson.
Christmas Book to Movie Homeschool Activities Your Kids Will Love! I like to slow down, read lots of holiday books, watch loads of Christmas movies, and drink lots of hot cocoa!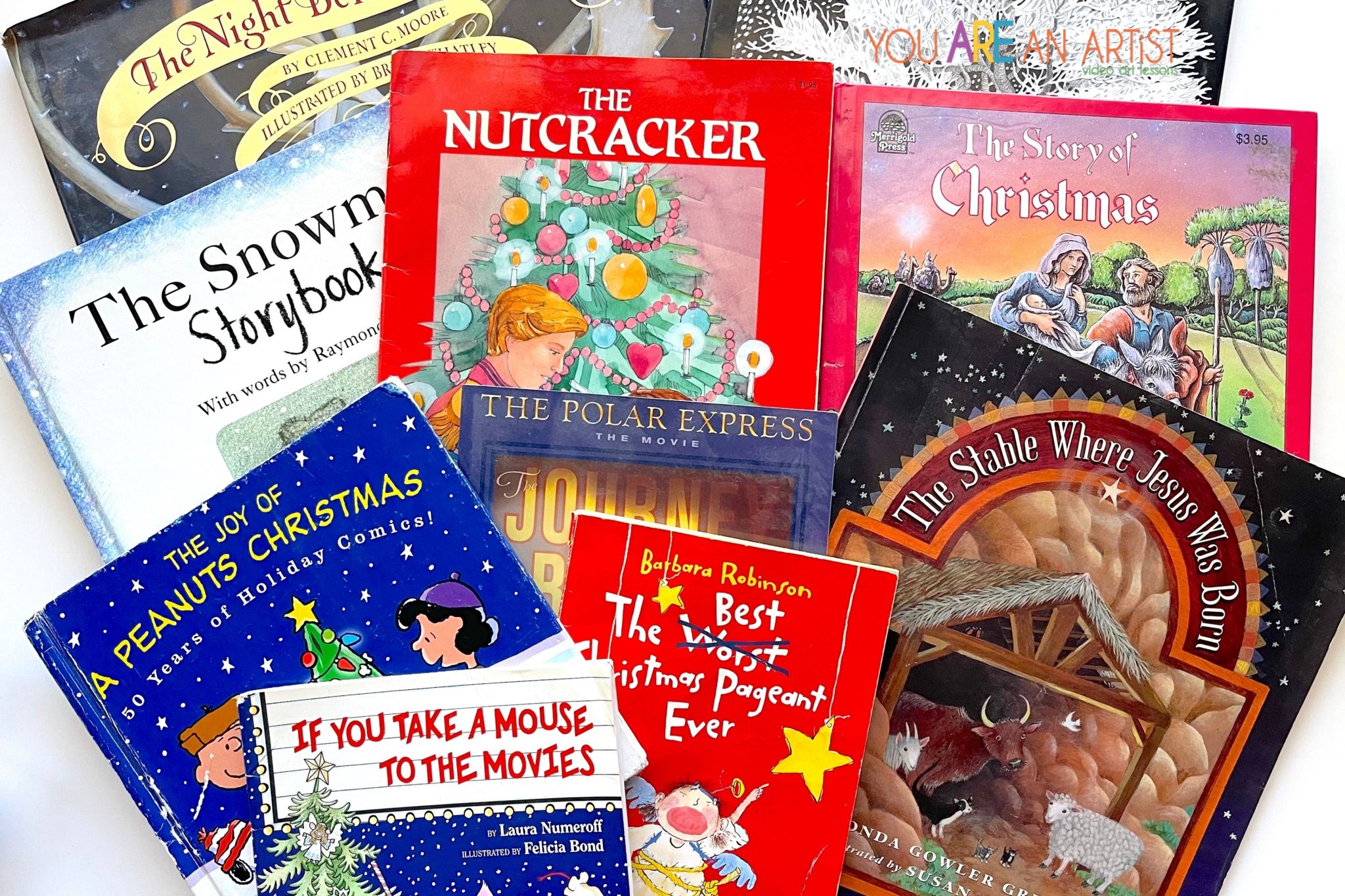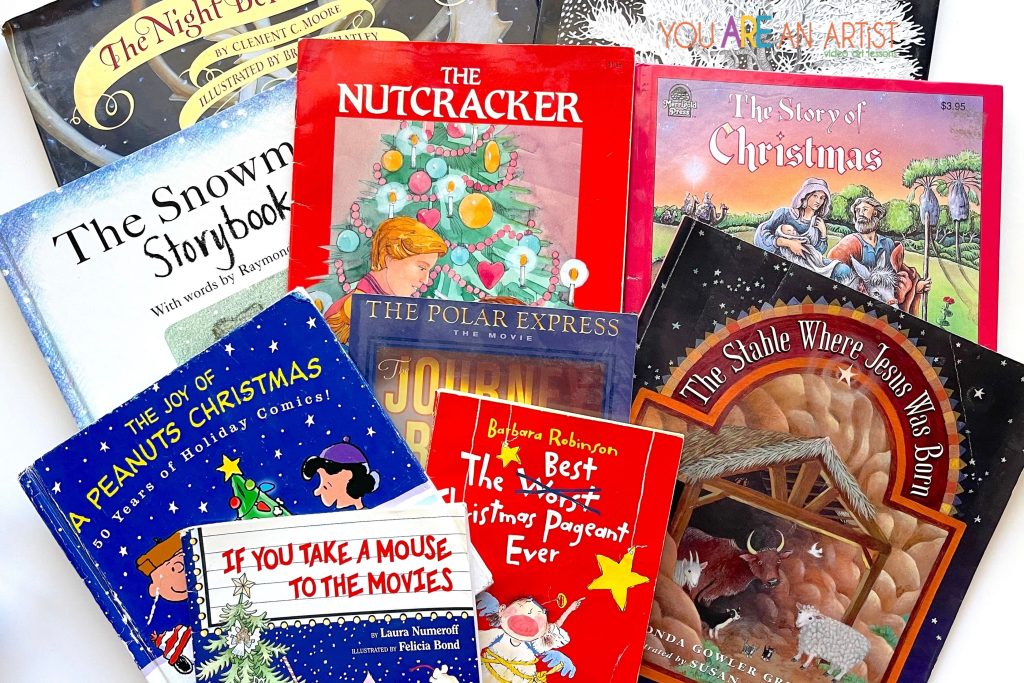 Choose from these Christmas books too: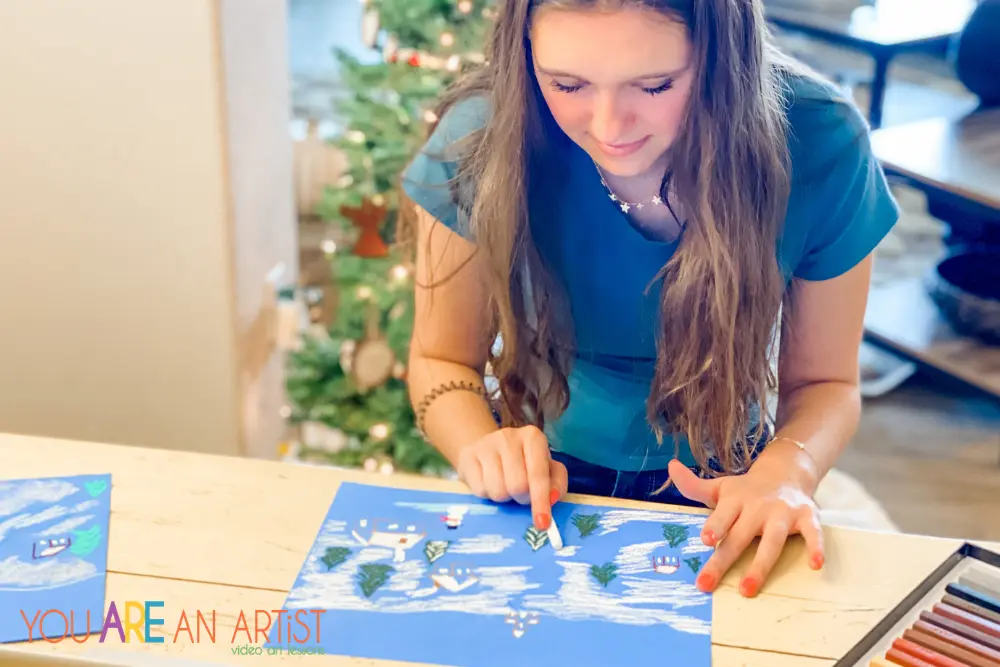 Online Homeschool Art Lessons for Christmas in July
Stay cool inside and let Nana lead you in an art lesson. For our family, art has been the most special of Christmas homeschool activities. Here are some really fun ways to celebrate Christmas in July:
The Ultimate List of Christmas Art Lessons – Enjoy this ultimate list of Christmas Homeschool Art Lessons! Christmas homeschooling allows us to focus on the real reason for the season. And you can do that in so many ways. We will give many resources to choose from and help you customize your perfect Christmas school day, week, or month.
Draw Your Way Through the Christmas Story – You can draw your way through the story of Christmas from the angels announcing Messiah's birth to the manger scene.
Joyful Christmas Activities for Your Homeschool – These fun and easy chalk pastel tutorials help bring joy and celebration to the holidays.
December Art Activities Perfect for Holiday Homeschooling – even more inspiration (you can pretend there is snow out your window!)
Free Homeschool Christmas Art Lesson Online
Kick off your Christmas in July with Nana's Christmas Wreath art lesson she shared with her grandchildren around Tricia's kitchen table!
More Christmas Homeschool Inspiration
And for even more really fun summer inspiration, check out Nana's Online Summer Art Camp Perfect for All Ages!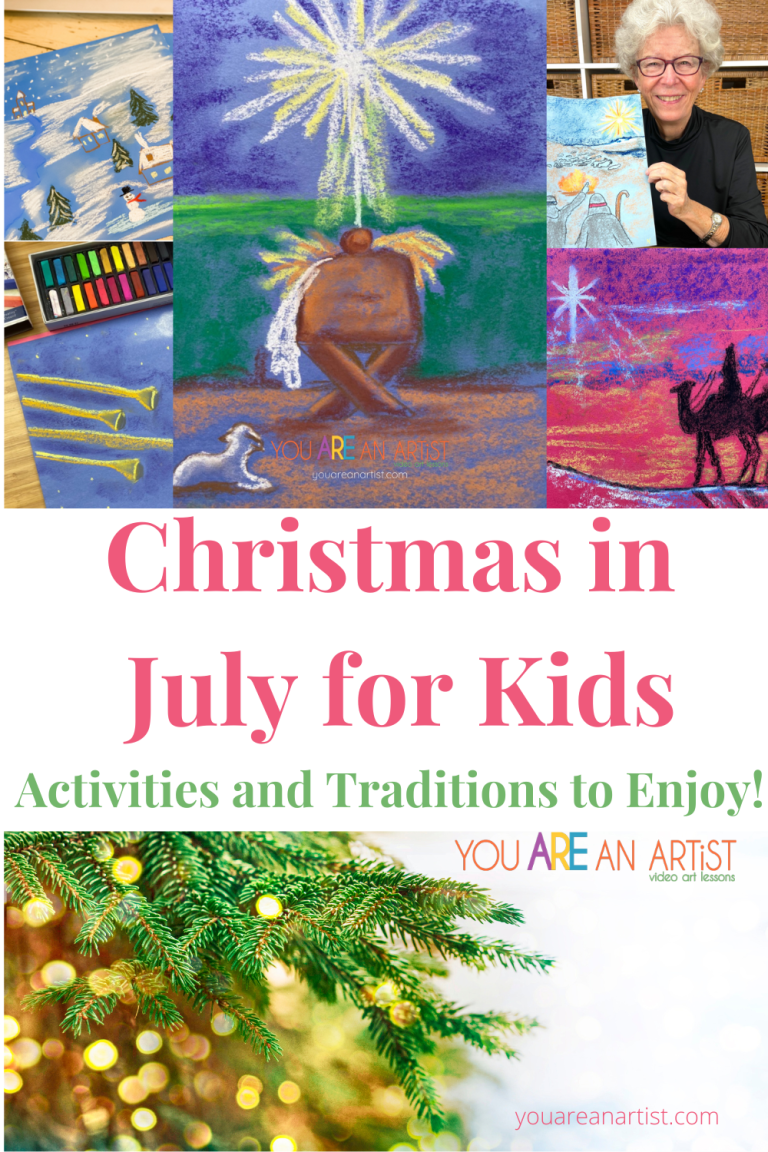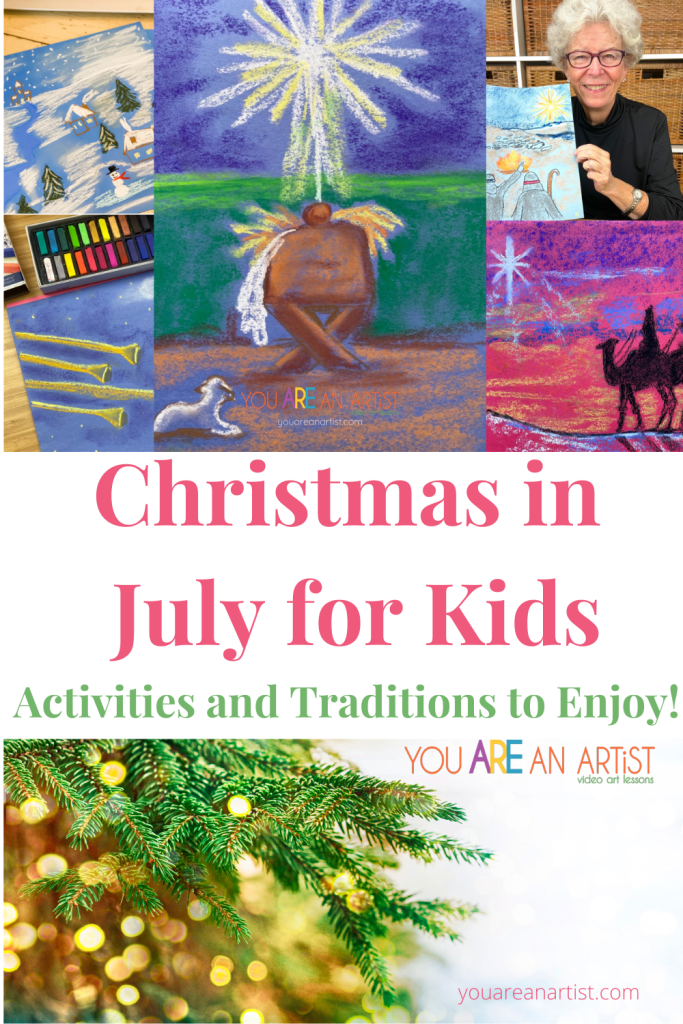 You ARE an ARTiST Complete Clubhouse Christmas and Homeschool Art Lessons for the Whole Year Through!
Nana and I invite you to join us in the Clubhouse for over 800 online art lessons. There are lessons for literature, history, science, famous artists, music, maps, nature study, preschool to high school and more. There is even a daily art calendar with ideas to match the lovely learning in your homeschool.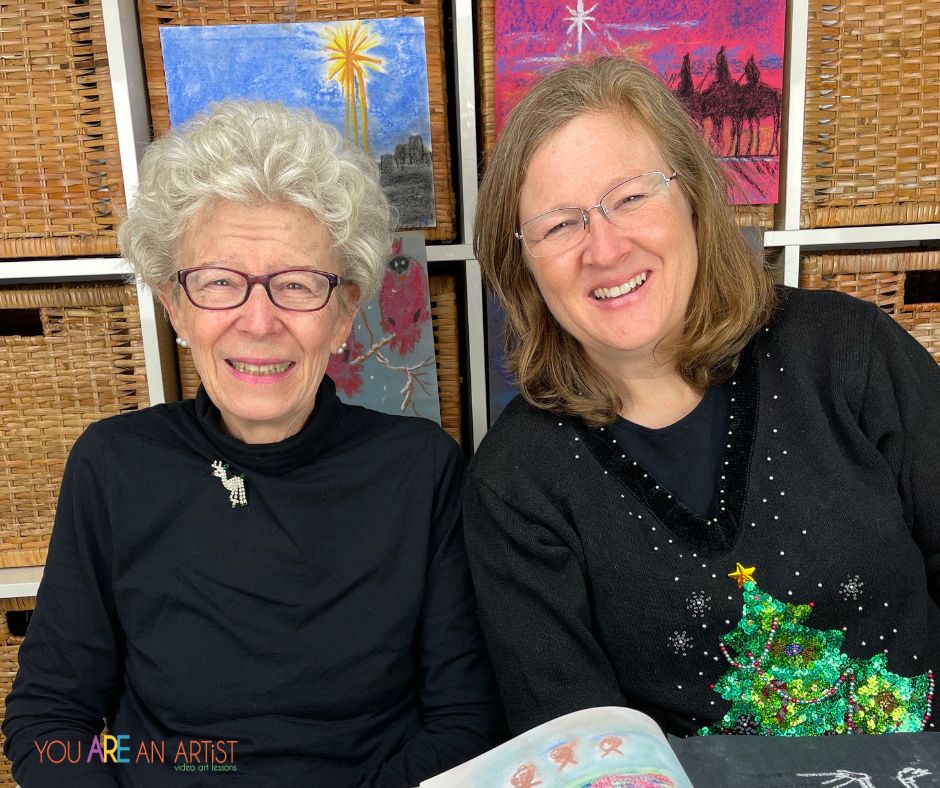 Growing a love of art at You ARE an ARTiST is a multi-generational passion! Tricia is Nana's daughter and a mama of five children. Nana shared her first chalk pastel art lessons with her grandchildren around Tricia's kitchen table. Homeschooling since 2000, Tricia has seen the fruits of home education with three homeschool grads so far! She shares the art and heart of homeschooling at Your Best Homeschool and is author of the book, Help! I'm Homeschooling! She and her husband, Steve, are also owners of sister sites Homeschool Nature Study and The Curriculum Choice.