Don't let family movie night become boring! Bring some excitement back with these chalk pastel art lessons. All you'll need is a pack of construction paper and a set of chalk pastels. So grab your favorite movie snacks or make some of your own and join Nana for some of your family's favorite movies.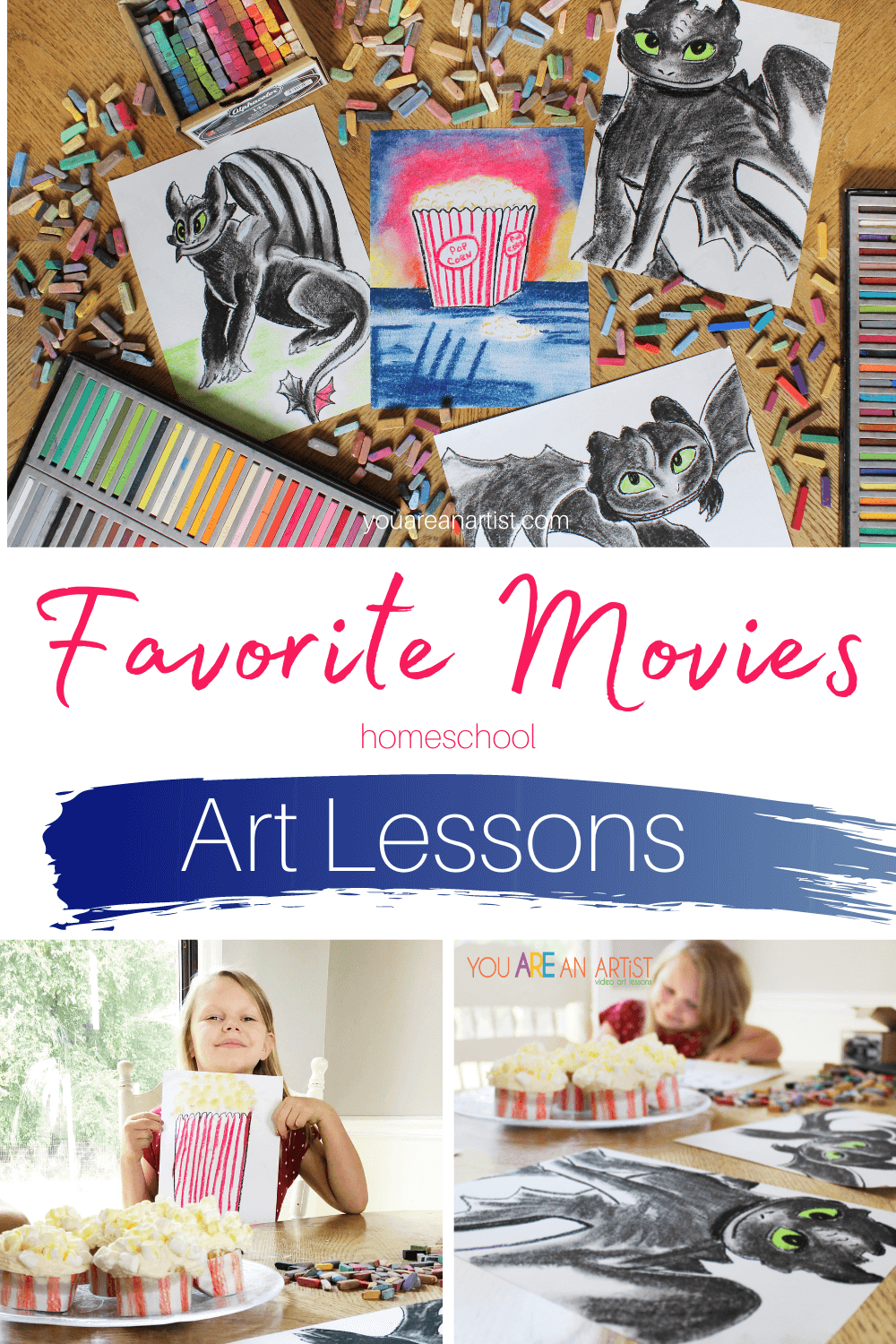 My daughter loves to bake. Our whole family loves movies and art. So, when I saw that Nana had a movie night popcorn chalk pastel lesson, I had an idea. You know, I'm trying to find ways to incorporate more delight into our homeschool.
There can never be too much delight.
I asked my daughter if she'd be interested in a popcorn-themed recipe to go with Nana's movie night popcorn lesson. I think she may have squealed with delight. She said there were some cupcake recipes on Pinterest that she'd love to try. Once she settled on the recipe, she informed me that we couldn't just do a movie popcorn lesson without an actual movie!
Of course, where's the fun in that?
It's a good thing Nana has a list of family movie night art lessons and tutorials.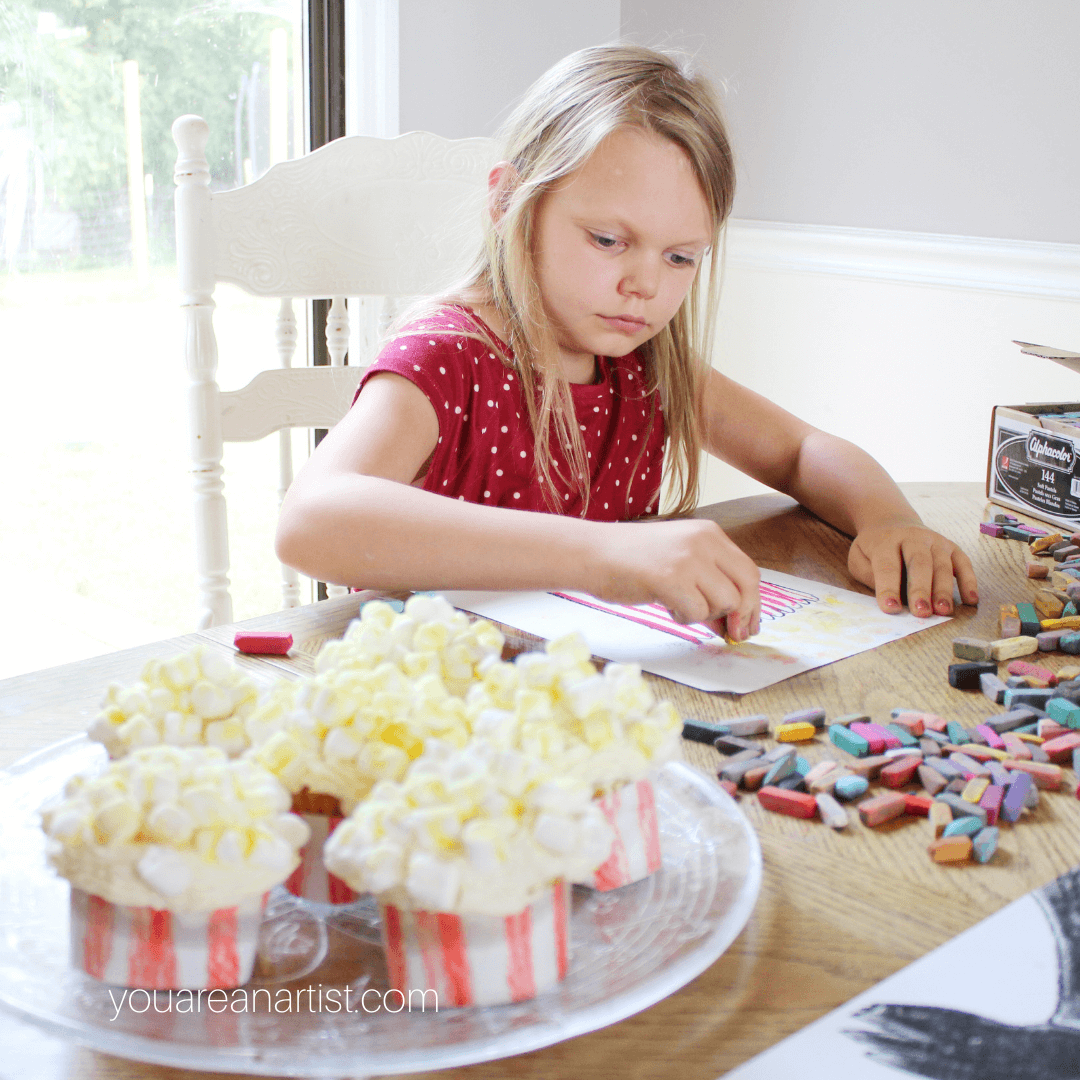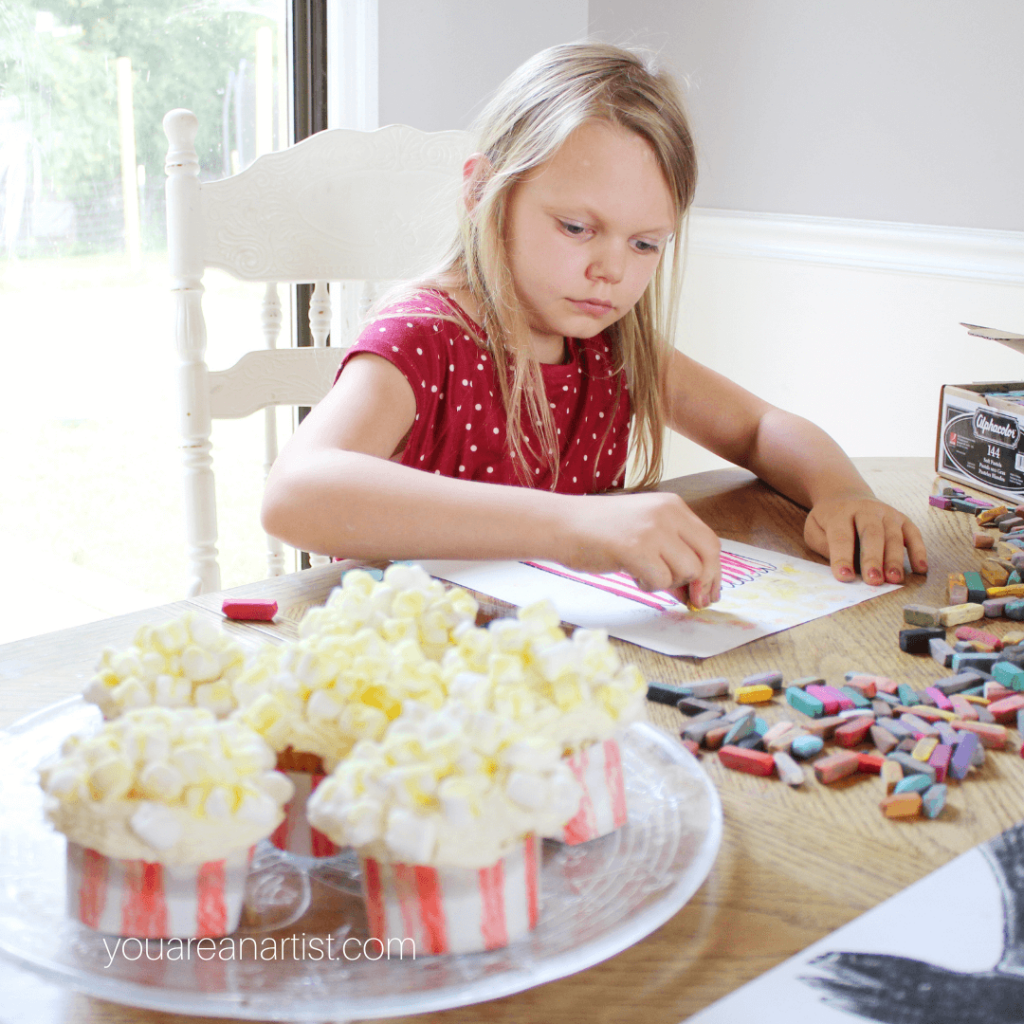 Family Movie Art Lessons for Your Homeschool
I let my daughter browse Nana's list of favorite movies homeschool art lessons. I honestly thought she would choose the Tangled or Frozen chalk pastel lessons, but she surprised me. When she saw Nana's version of Toothless from How to Train Your Dragon, she laughed and said that was the one!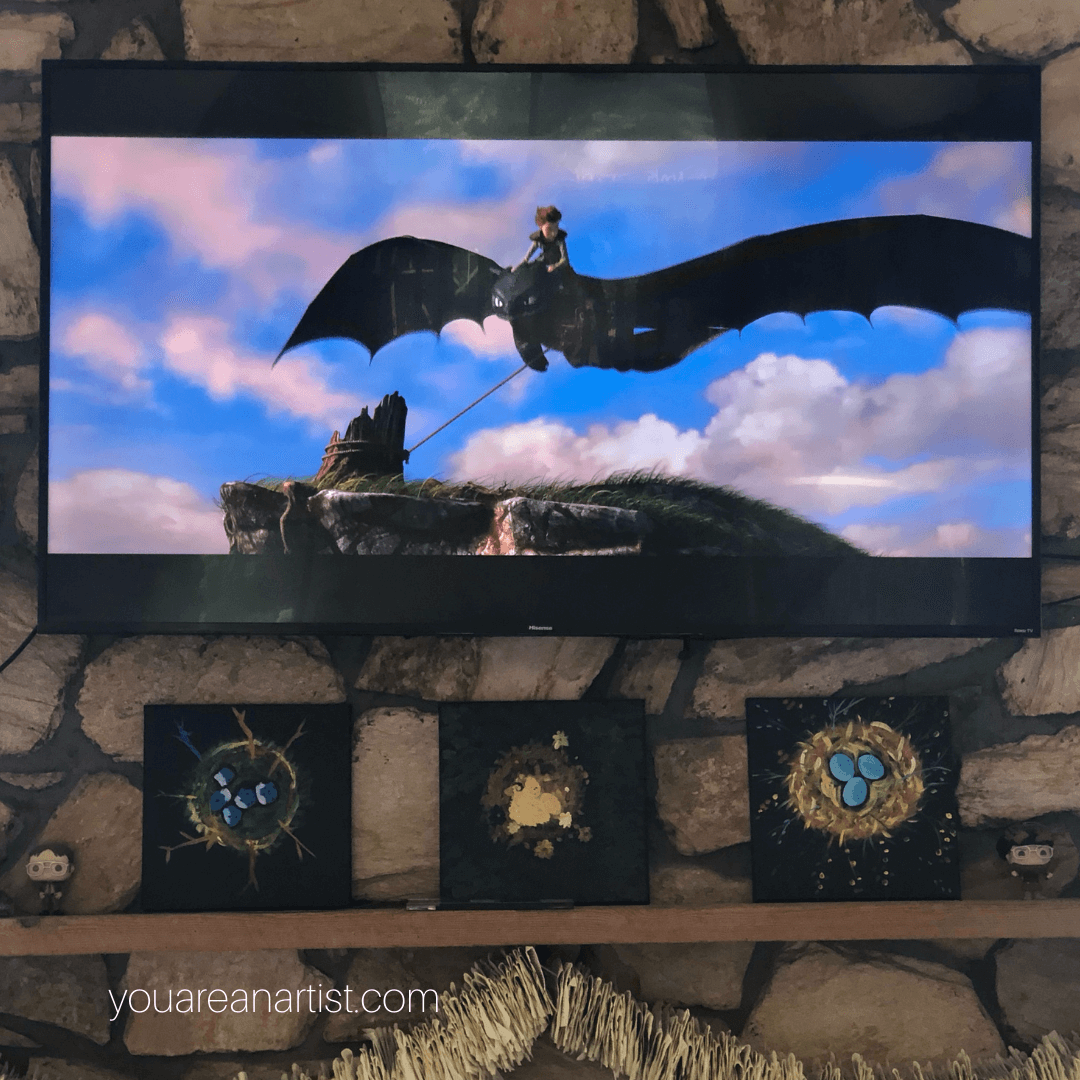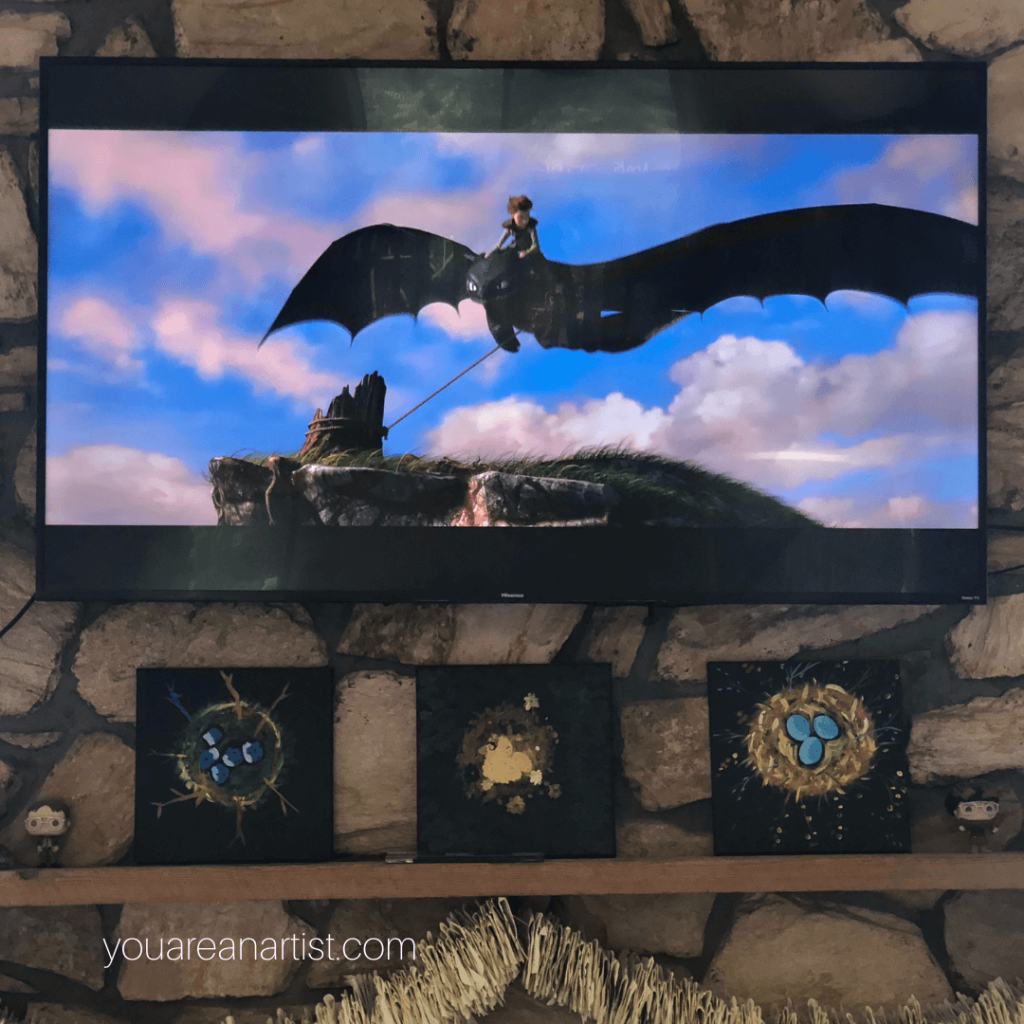 We plugged in the first movie and got to work on our cupcakes! They are simple vanilla cupcakes with vanilla buttercream frosting. What made them extra fun were the mini marshmallows with 3-4 slight cuts in each one to make them look like popcorn! Then my daughter painted them with a bit of yellow food coloring and water.
Ta-da! Buttered popcorn!
The finishing touch was the outside liners that we cut out of white construction paper, and then my daughter colored with red stripes to look like a bag of movie popcorn!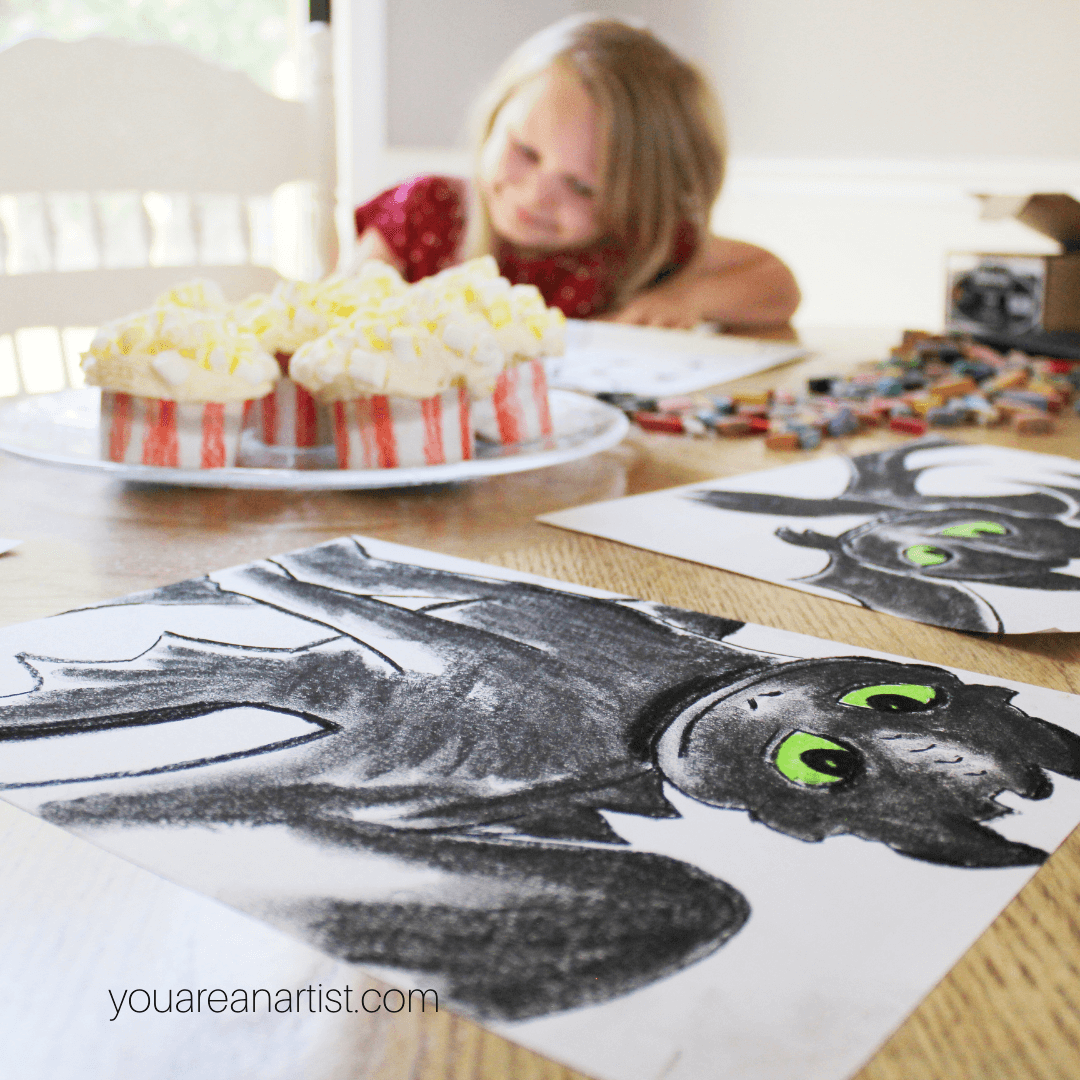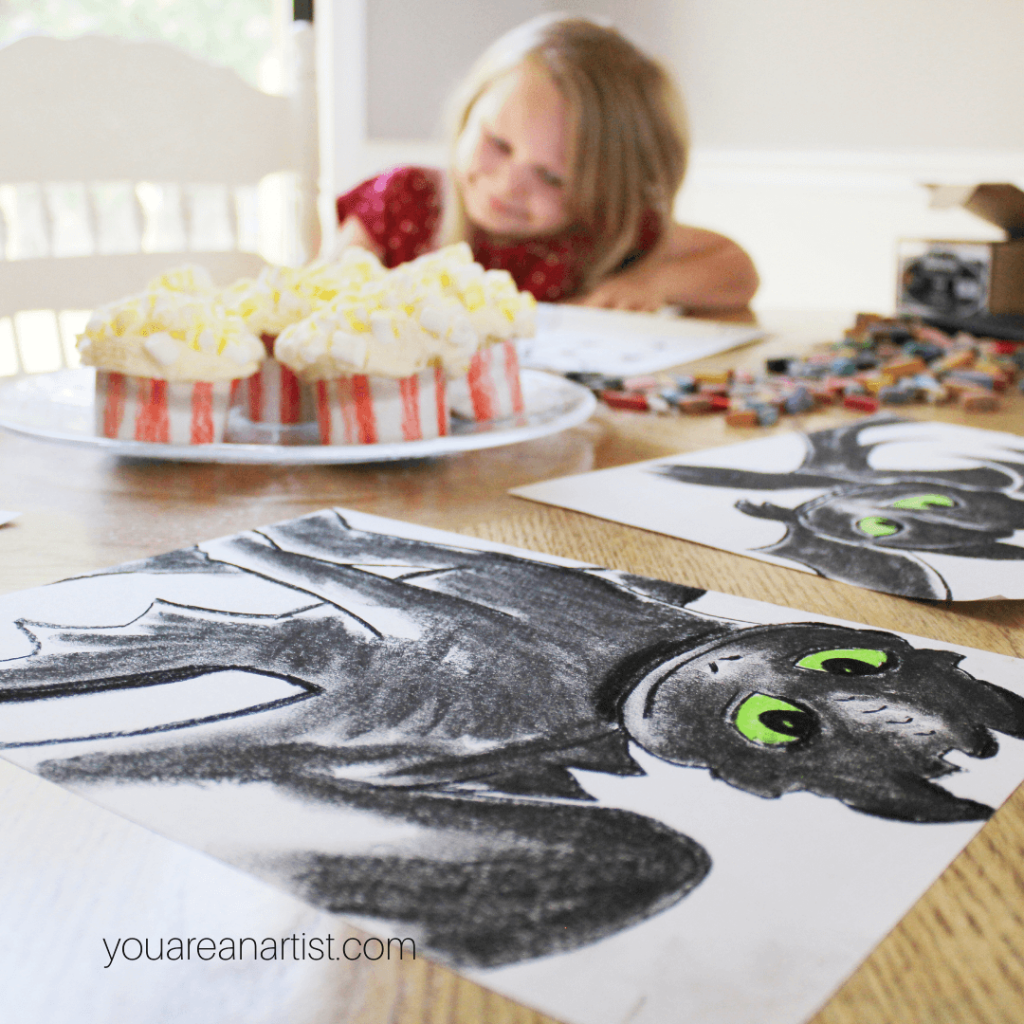 Favorite Movies Homeschool Art Lessons
By the time we started the second movie, we had the table set for our chalk pastel movie art lesson. There are three How to Train Your Dragon movies and each one is wonderful.
We created our chalk pastel bag of movie night popcorn and then the night fury of our choice. Although, my daughter chose to create the light fury. Why, because she IS the ARTIST!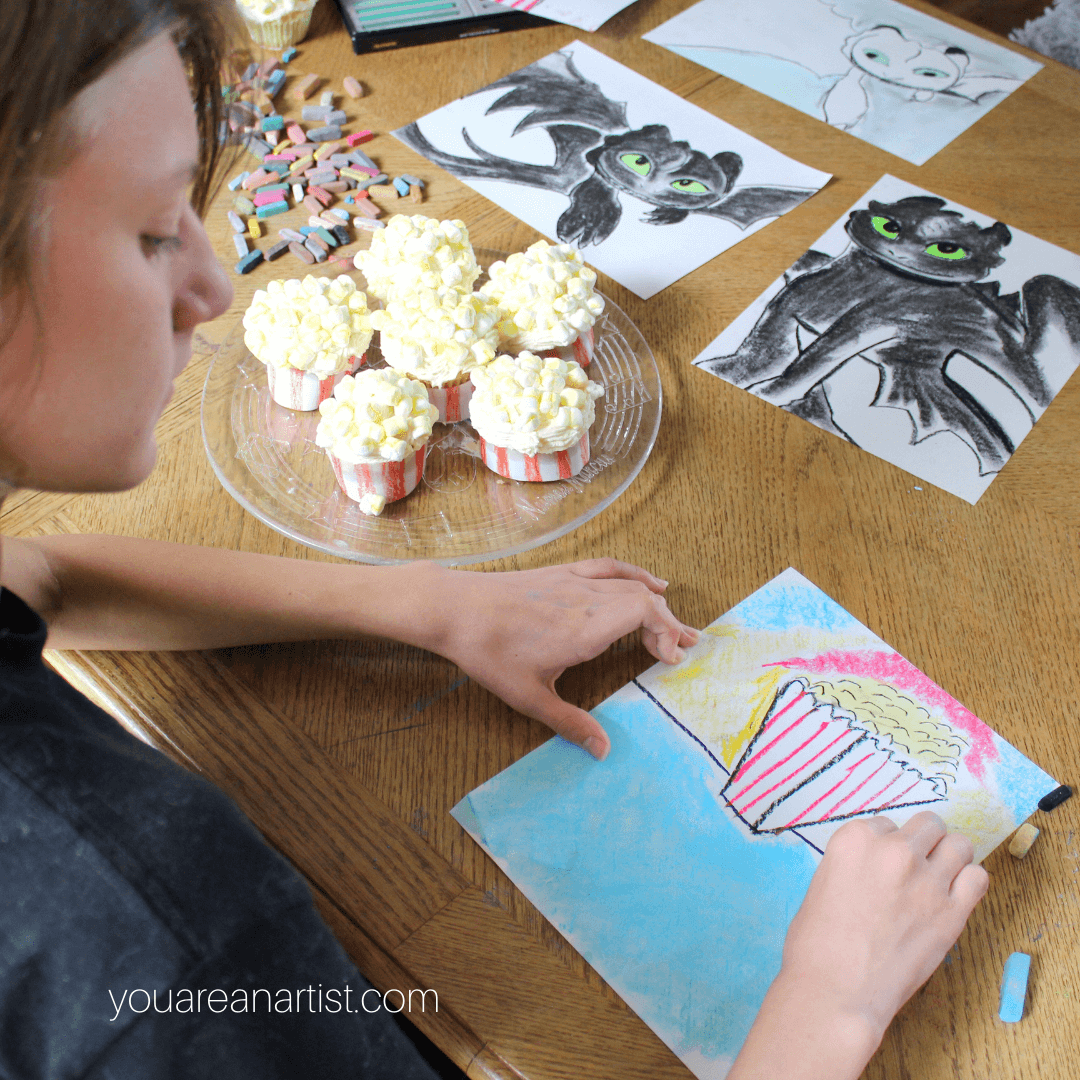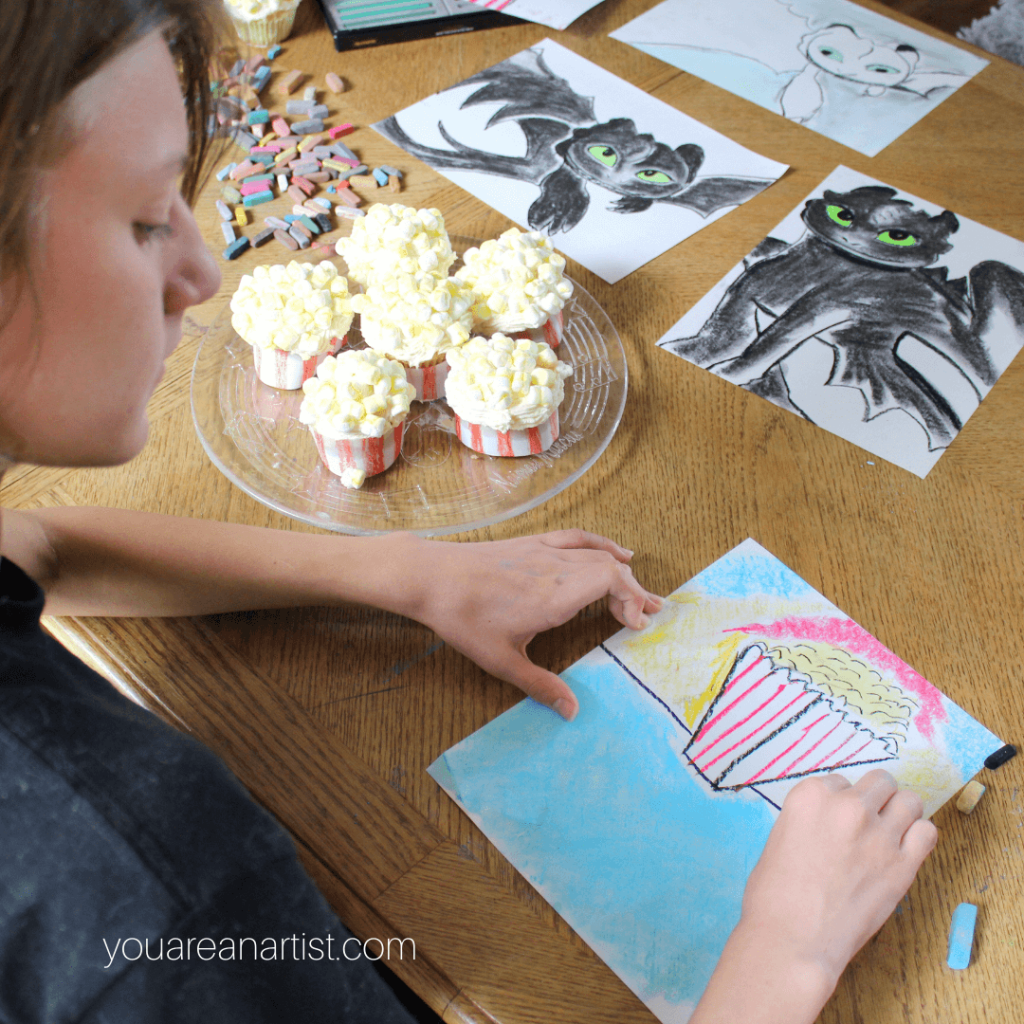 By the end of the third movie, I had a lump in my throat and the kids were all smiles. All of these movies know how to get us, parents, right in the feels, if you know what I mean. This is truly a wonderful movie trilogy, although COMPLETELY different from the books. We still highly recommend both.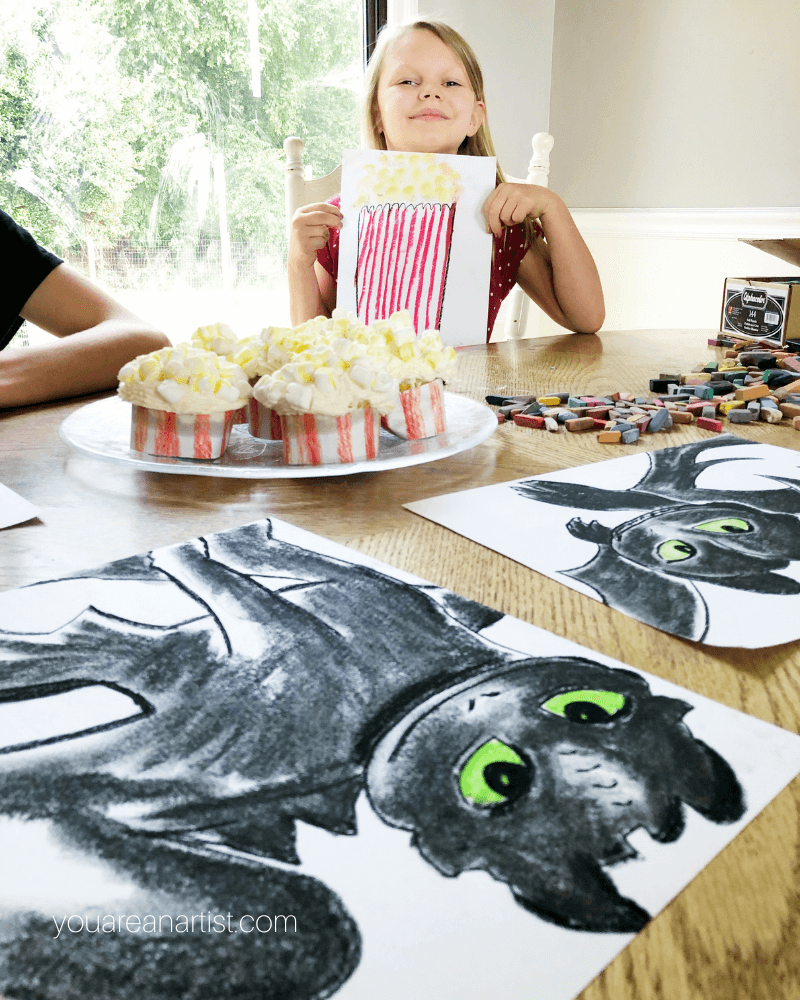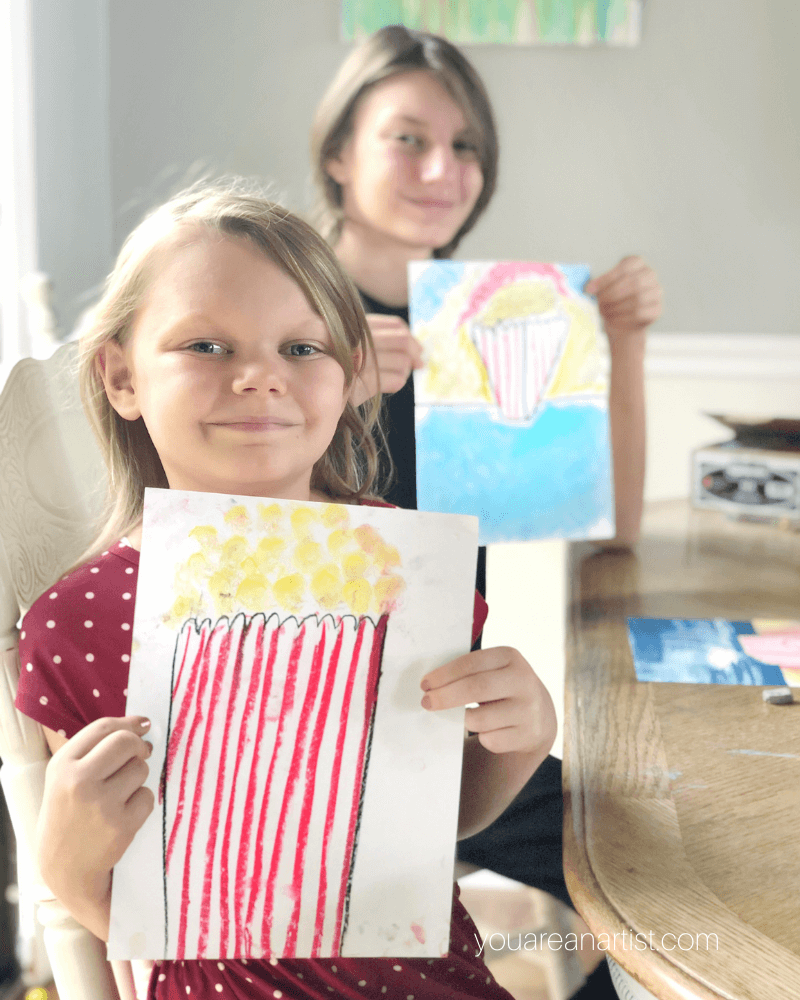 Chalk Pastels at the Movies in You ARE an ARTiST Clubhouse Membership
The You ARE an ARTiST Clubhouse membership has an incredible assortment of art tutorials and lessons for art at the movies that go far beyond How to Train Your Dragon! We've enjoyed several movie-themed chalk pastel lessons, including: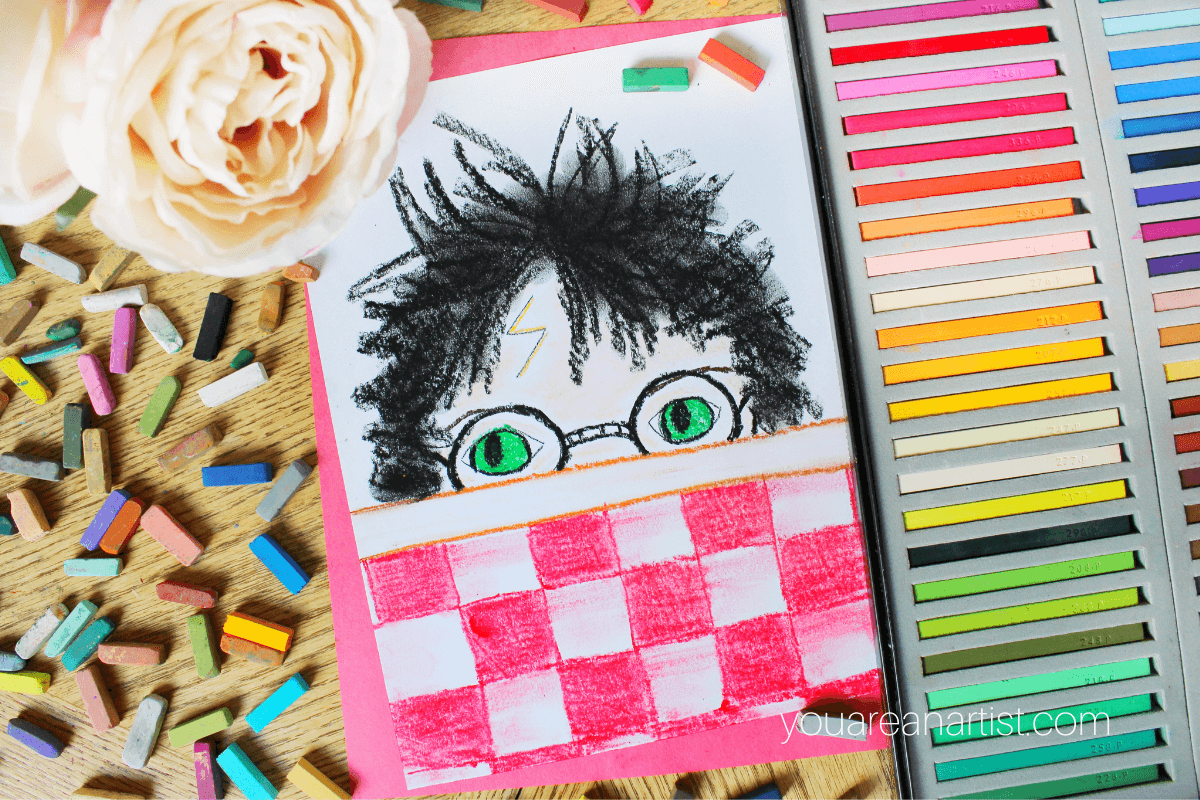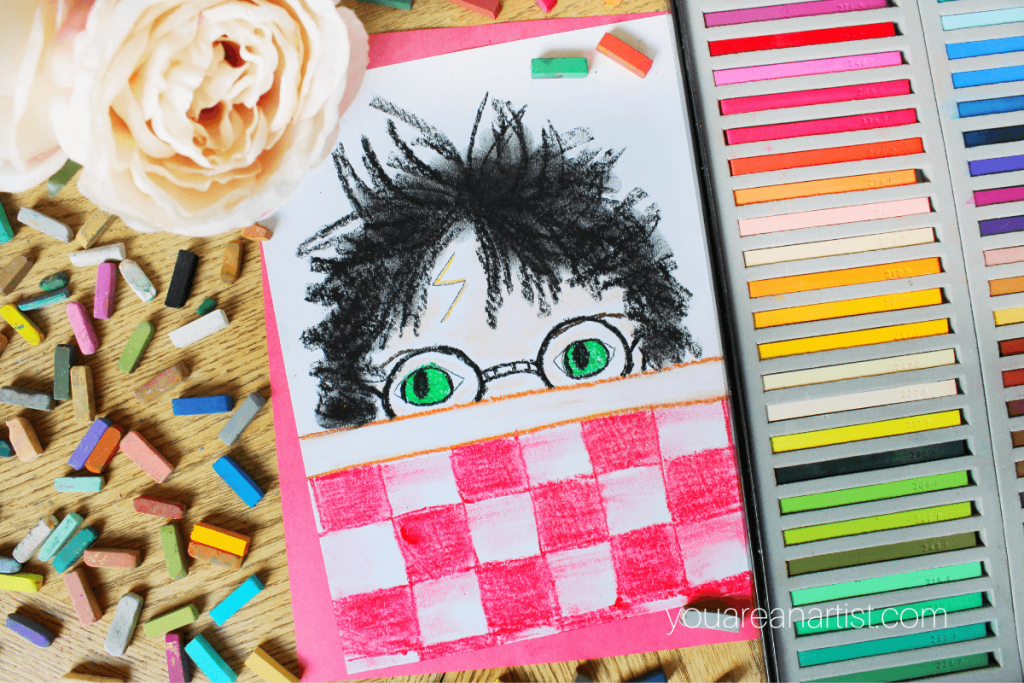 Here is a sampling of the Chalk Pastels at The Movies lessons currently available, with more added all the time! With your You ARE An Artist Complete Clubhouse Membership you'll have access to over 800 video art lessons including Nana's popcorn lesson and the continuing series of favorite movies. You will also have access to a full index of all of Nana's Chalk Pastels at the Movies.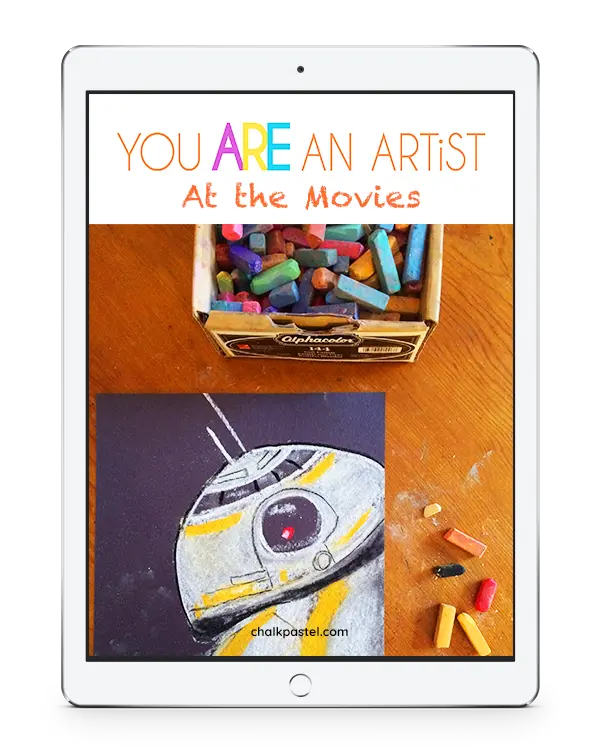 Angry Birds
Bruce of Finding Nemo
Cars Mater and Lightning McQueen
Cat in the Hat acrylic
Charlie Brown Christmas
Charlie Brown Thanksgiving
Despicable Me Minion
Dinosaur – Jurassic Park
Finding Dory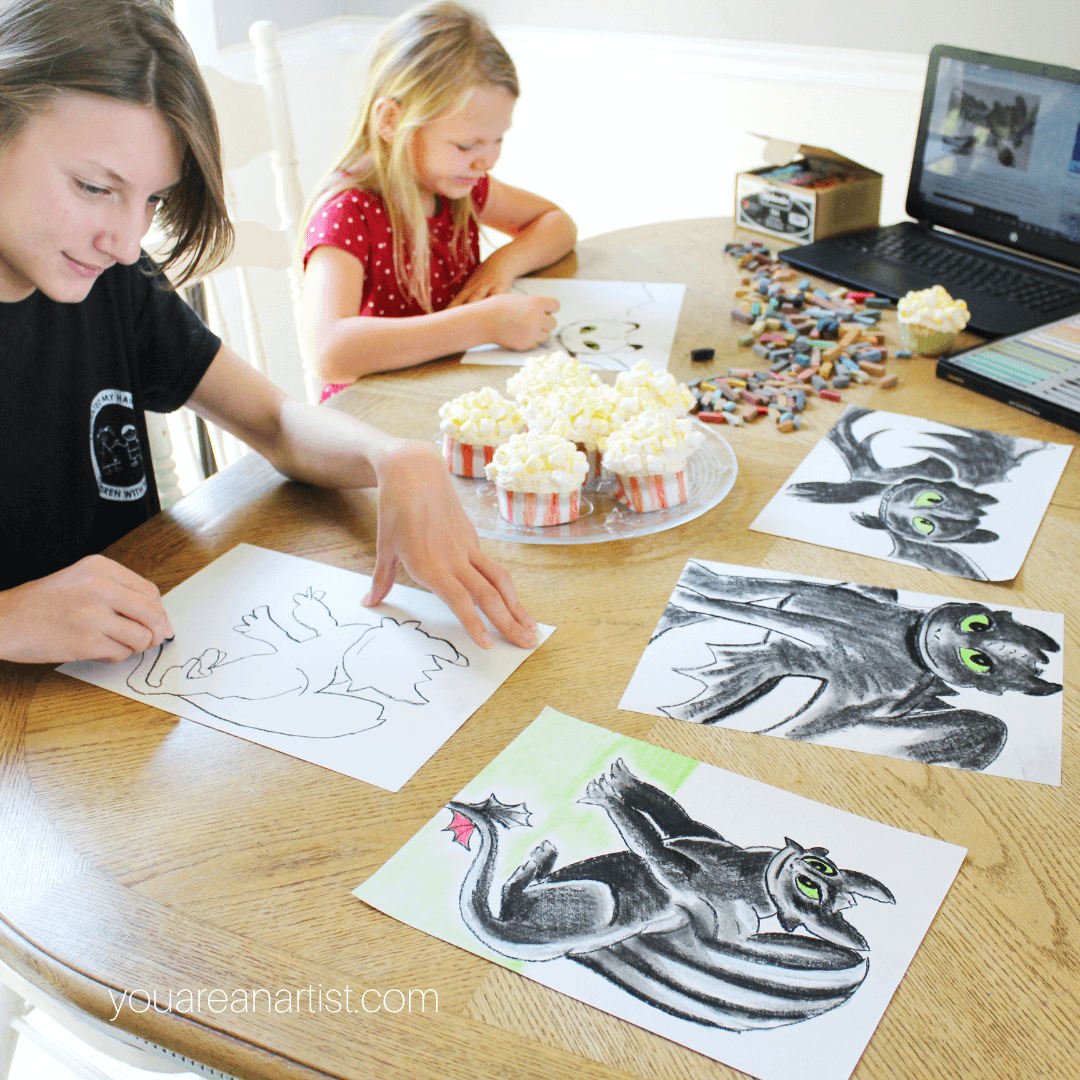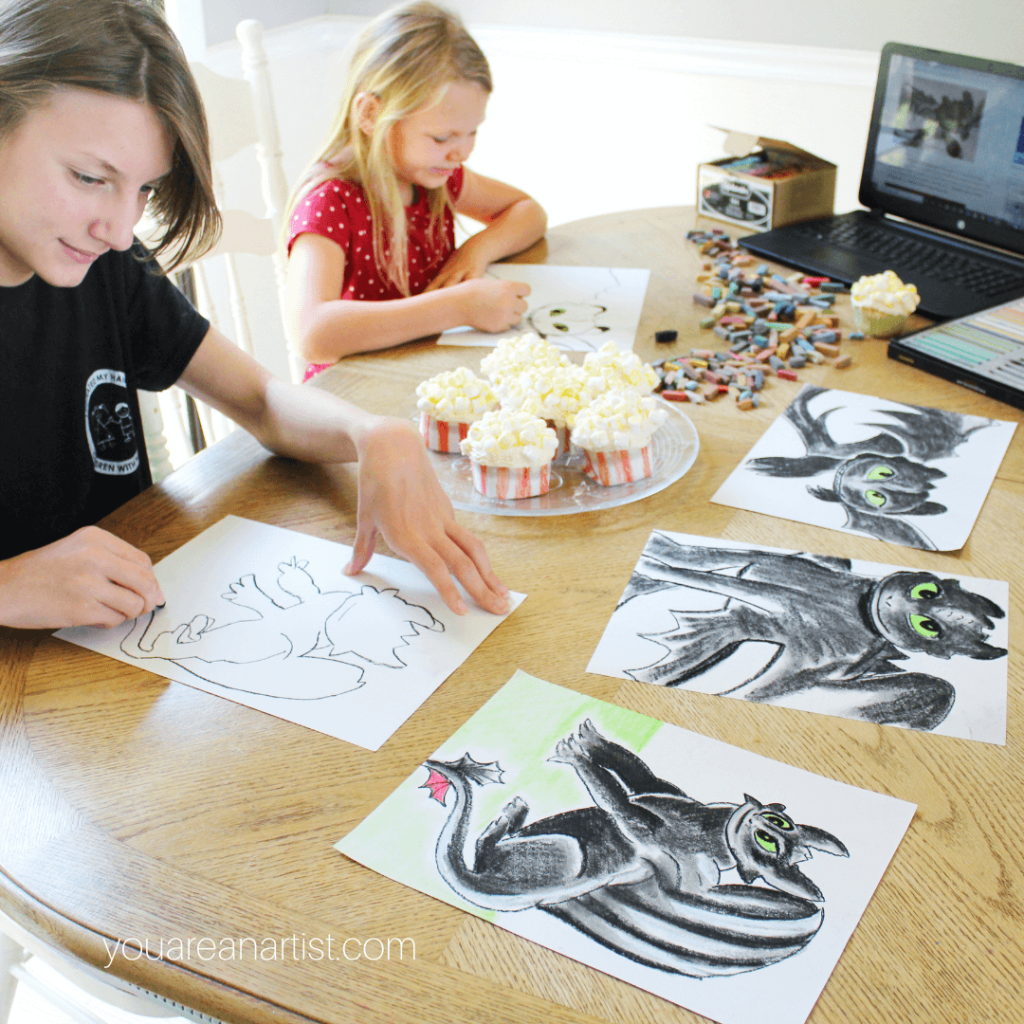 Incredibles
Mary Poppins
Peter Pan
Seuss Truffula Trees
Tangled
Penguins of Madagascar
Star Trek
Super Hero Shield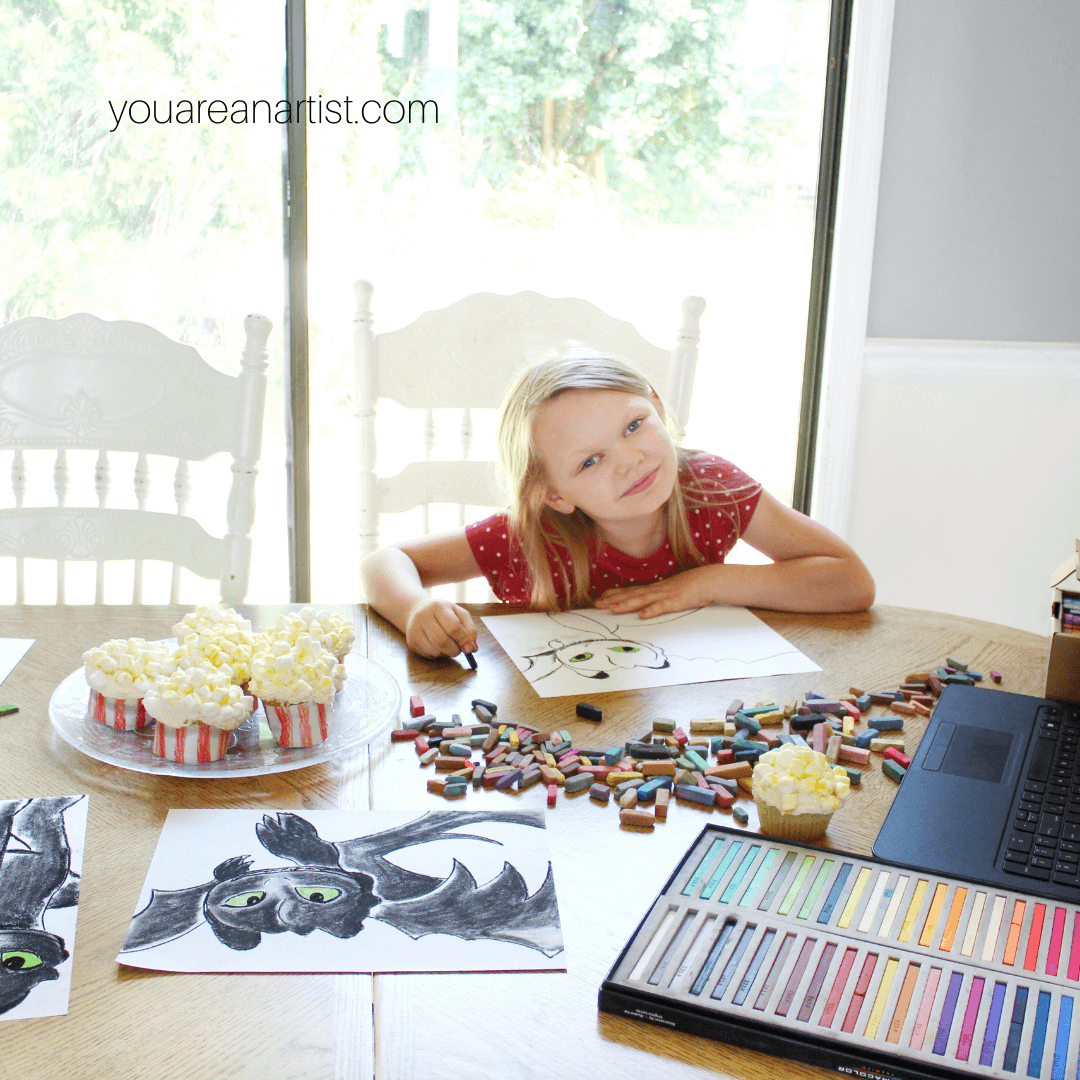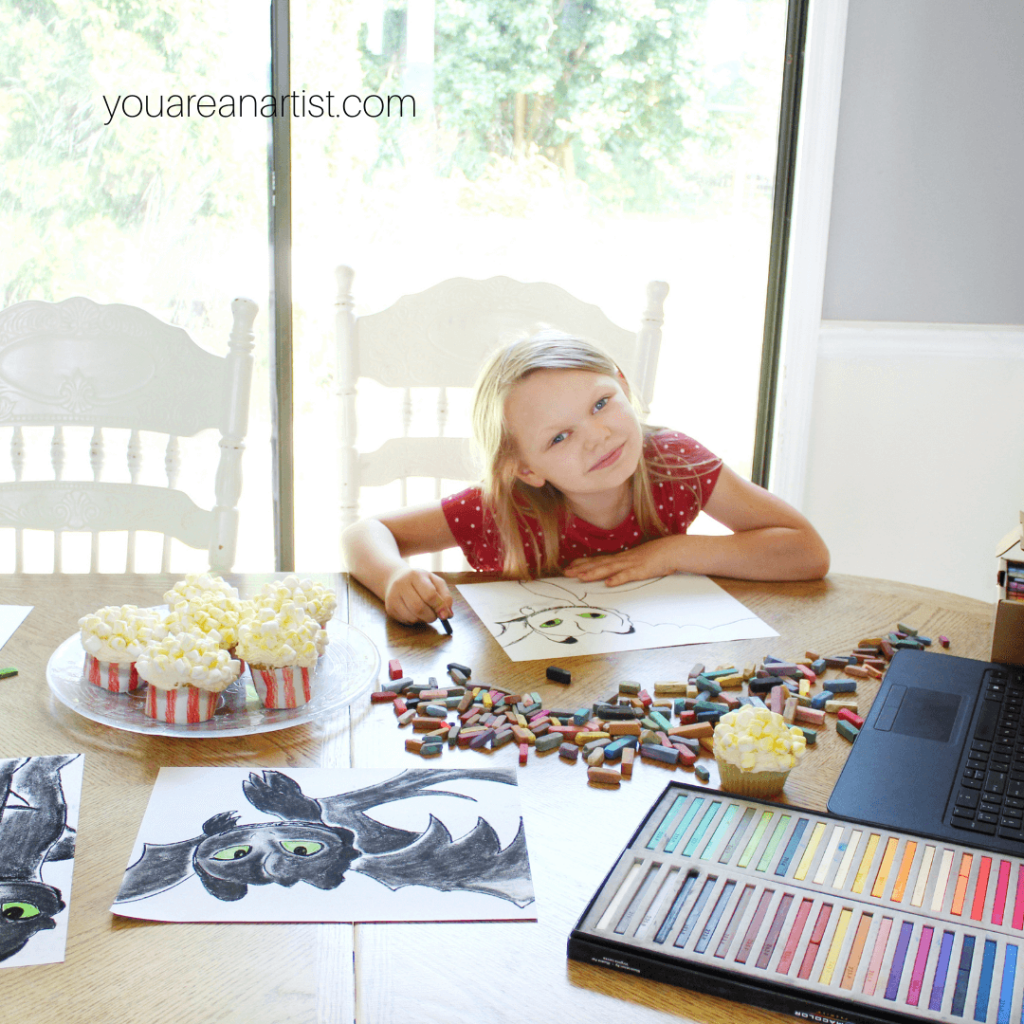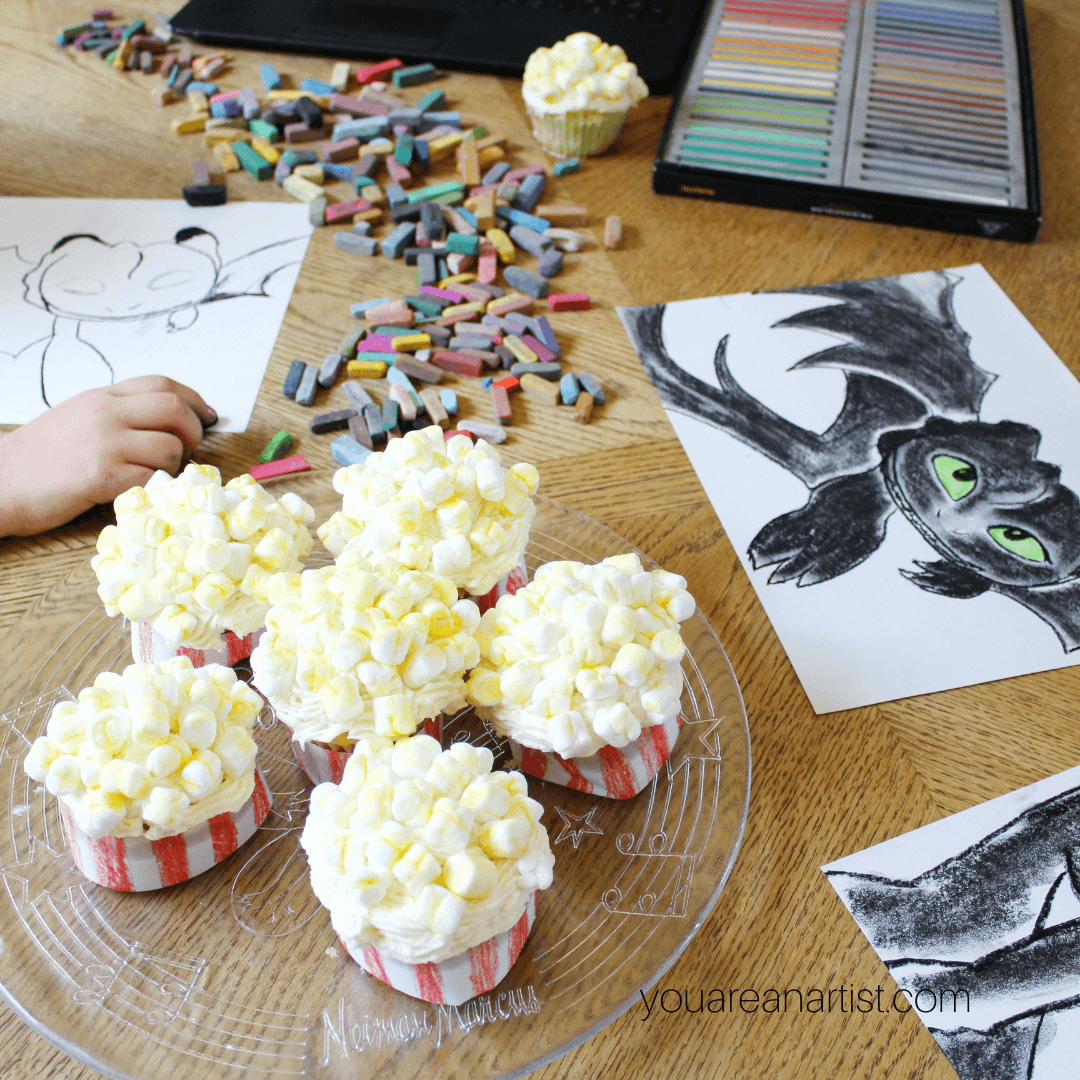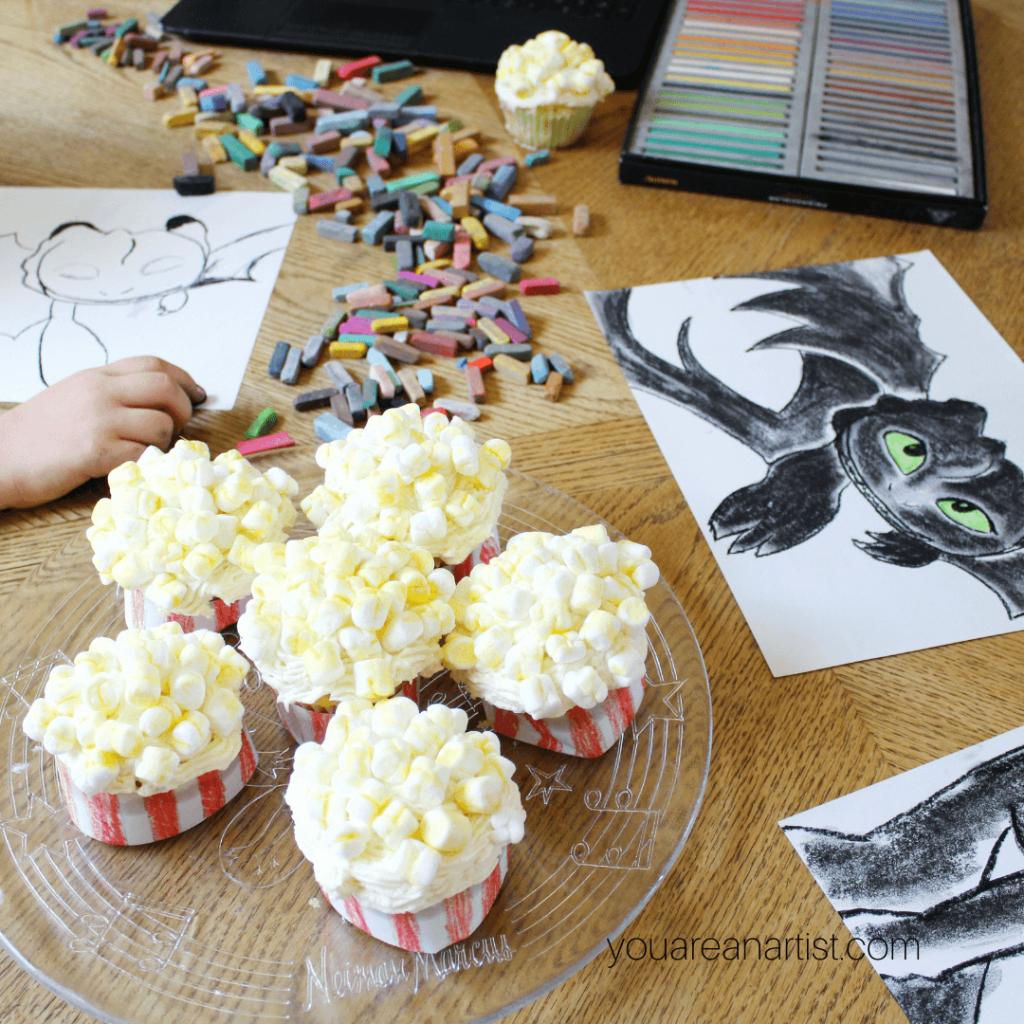 Family Movie Night Art Lessons
My goal is for the children to have fun, be creative, and learn through their interests. We're building connections and memories with our art days. Incorporating family movie night and art is just one more way to combine all the things we love into an exciting movie and art-filled day!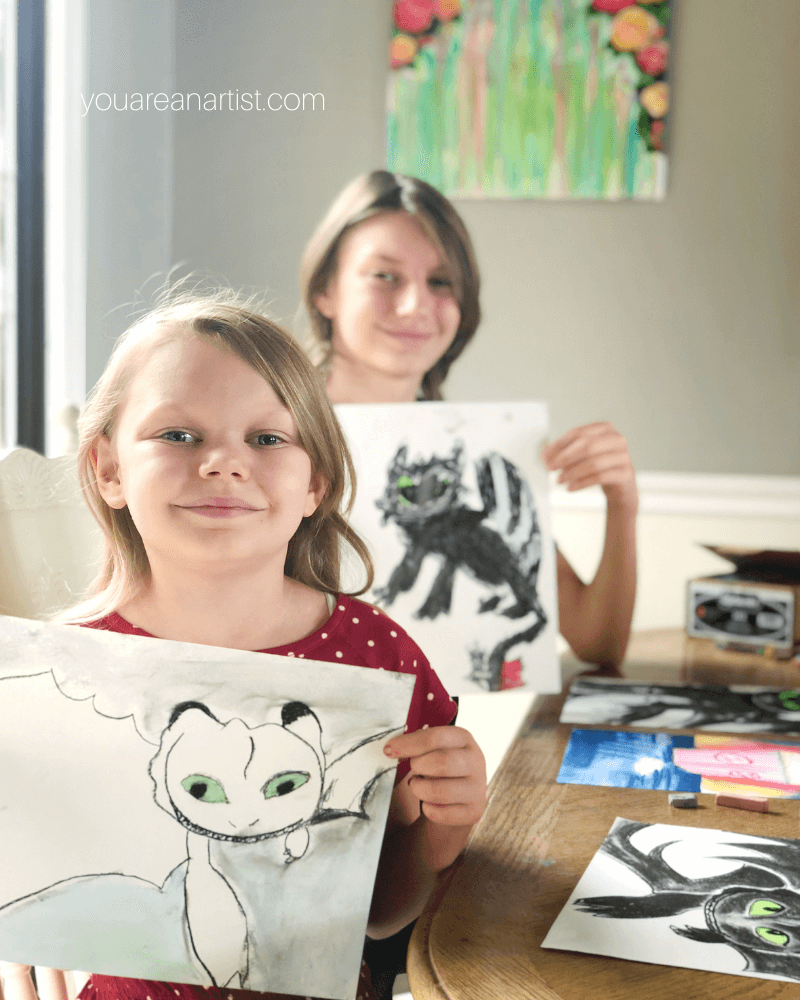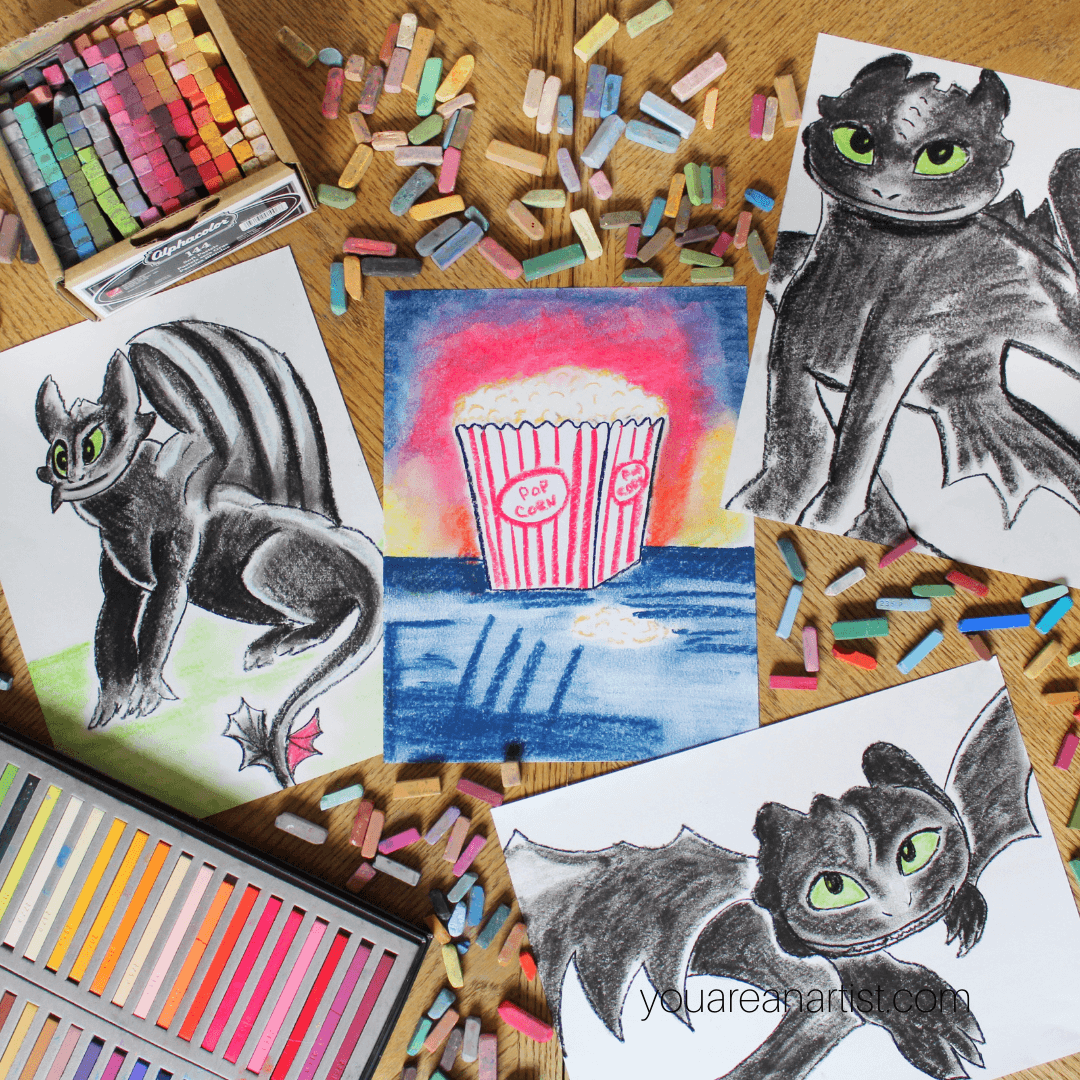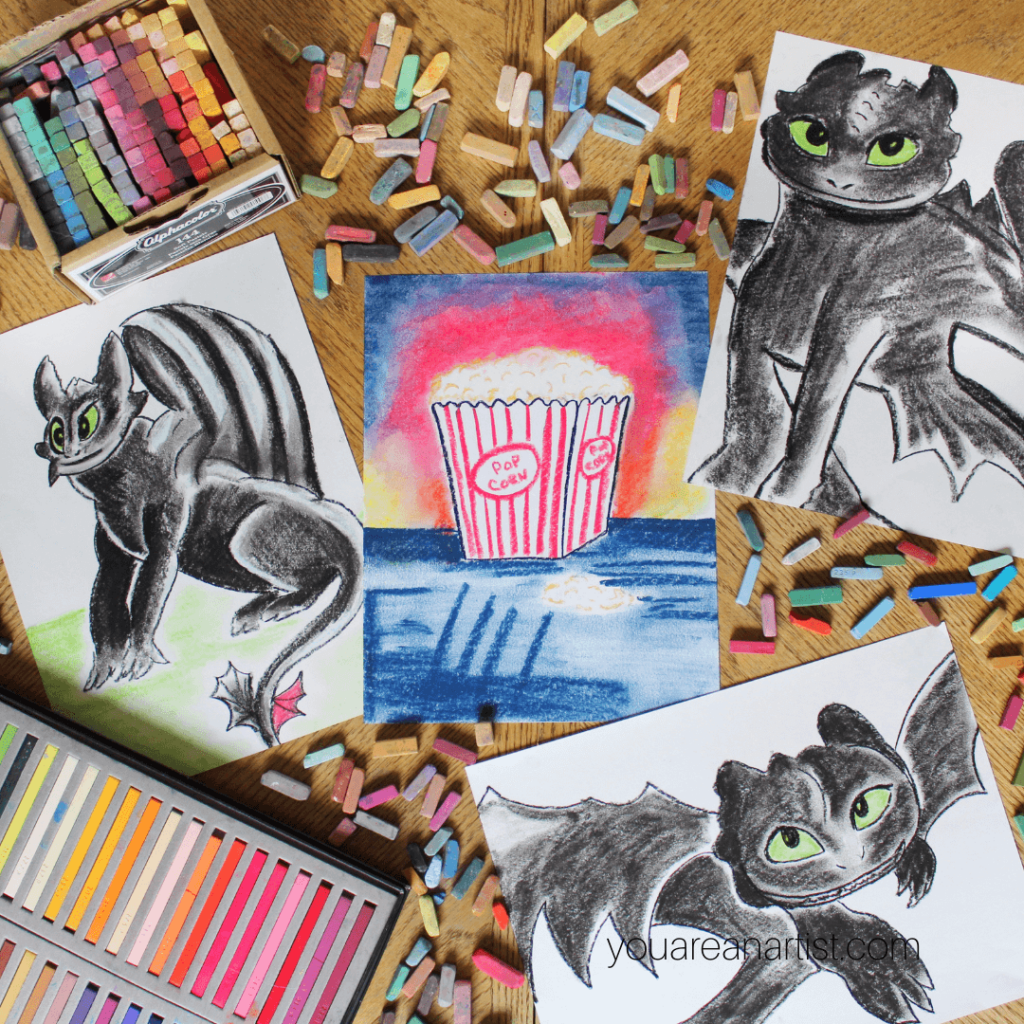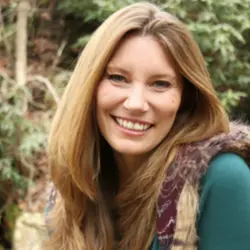 Erin is a writer, blogger, and homeschooler to two intense kids. Her blog is filled with information to help you explore a child led education while making meaningful connections with your children. Discover favorite read alouds, seasonal books, games, art projects, hands-on activities, and learn to just breathe through the ups and downs of life. She loves nature, farm life, good books, knitting, new pens, and hot coffee. Erin is a contributing writer for Weird Unsocialized Homeschoolers. Her work has also been featured on Simple Homeschool and Book Shark.