As our children get older, finding homeschool art lessons that are challenging and age appropriate can be difficult. Thankfully, we have found an assortment of unit studies and art lessons that are perfect for the late elementary grades 4-6.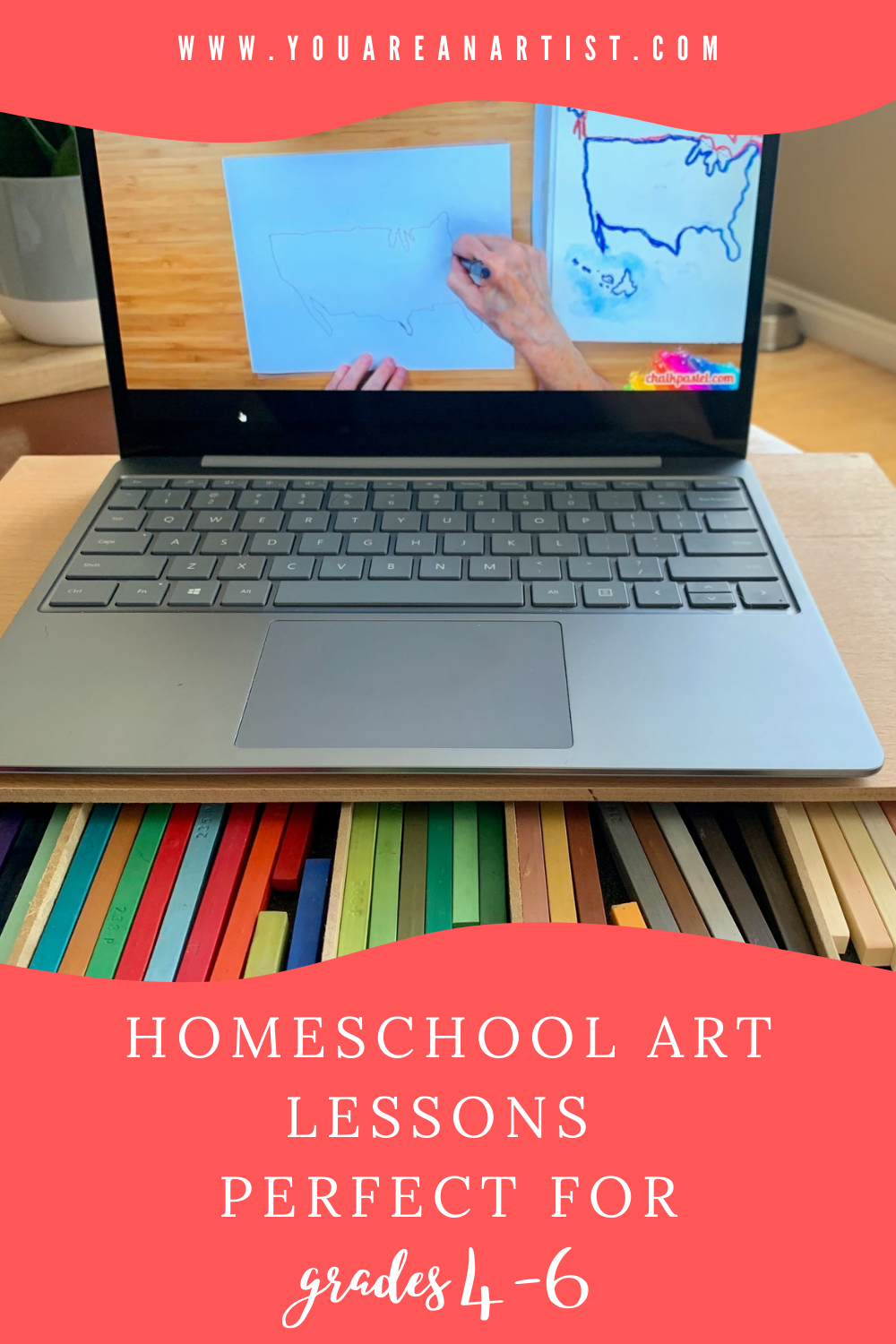 When my son first entered his late elementary years, there was a noticeable shift in our homeschool. Although he was interested in art and hands-on learning, we struggled to find art resources that were age appropriate and engaging. I think because it can be more difficult to find options for this age group, we often let art drift out of our homeschool plans as we focus more and more on academic subjects.
But the truth is, art can be an essential part of learning, no matter what the subject.
Studies have shown, time and time again, that adding art to learning adds value across academic subjects. This educational approach is appropriate and helpful across all grade levels, including the late elementary grades 4-6.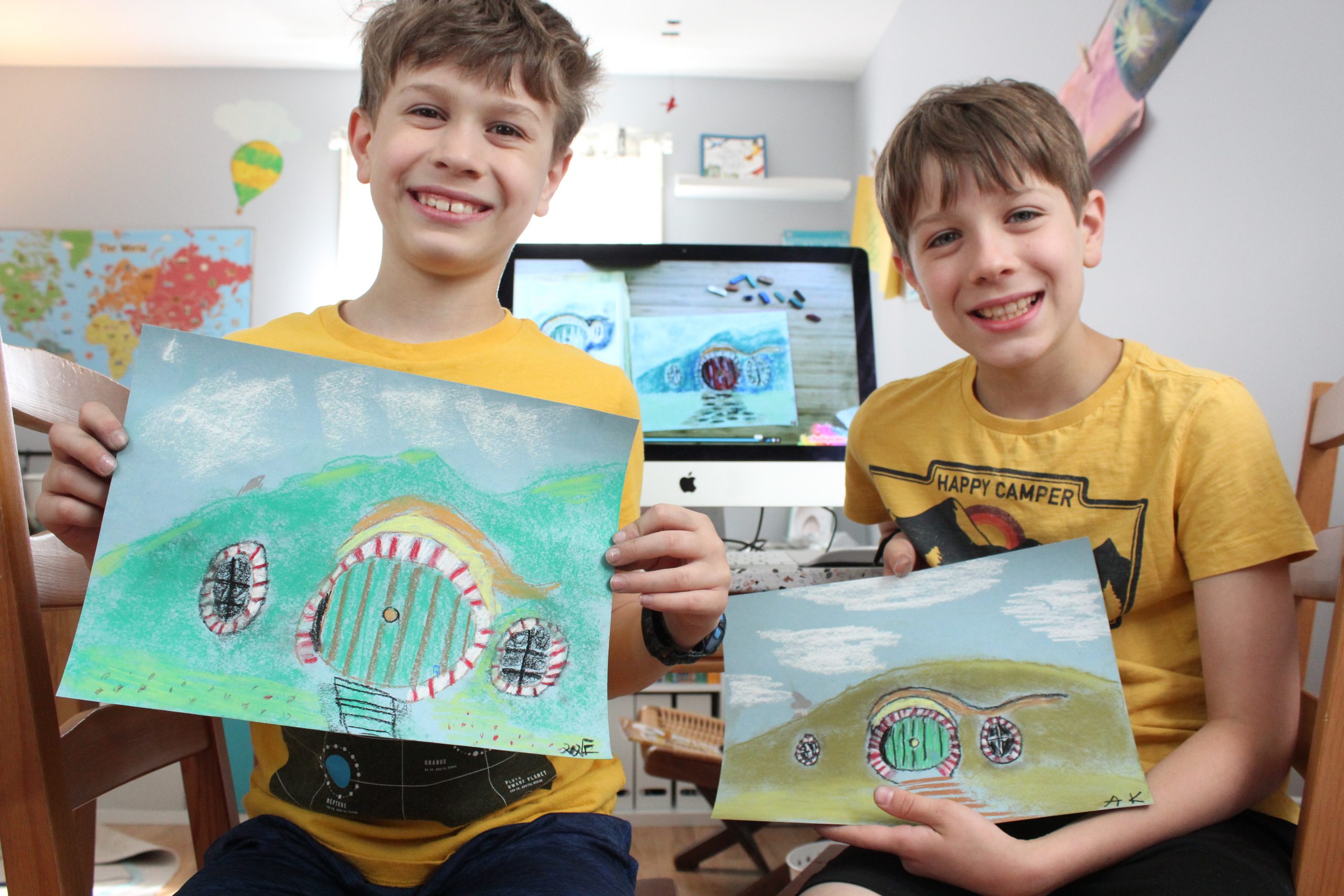 STEAM Learning In Your Homeschool
STEAM is an approach to learning that uses Science, Technology, Engineering, the Arts and Mathematics across disciplines to foster creativity, critical thinking, and visual thinking.
The goal of STEAM-based learning is to help students develop the skills they need to be successful in the future. Regardless of the specific role or industry, it is now critical that students go off to college and/or enter the workforce with a set of well-rounded skills that allow them to adapt to an evolving and fast-paced environment.

STEAM brings together five critical disciplines to create an inclusive learning environment that encourages all students to participate, collaborate and problem solve. This holistic approach encourages students to exercise both the left and right sides of their brains simultaneously, as they would need to do in a 21st century working environment.

The History and Importance Of STEAM
Finding ways to add art across disciplines is wonderful opportunity to boost your child's creativity and critical thinking skills.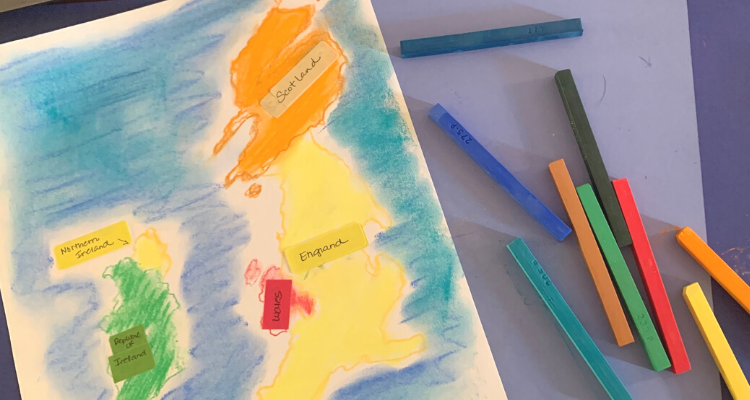 Homeschool Art Lessons Perfect For Grades 4-6
You ARE An Artist has art lessons that encourage a STEAM approach, using art to teach literature, science, history, and more. Take a look at some of the lessons available:
Science and Nature Lessons including:
Integrated Literature and Language Arts Lessons:
History and Geography For Homeschooling Grade 4-6:
The A Simple Start Collection includes: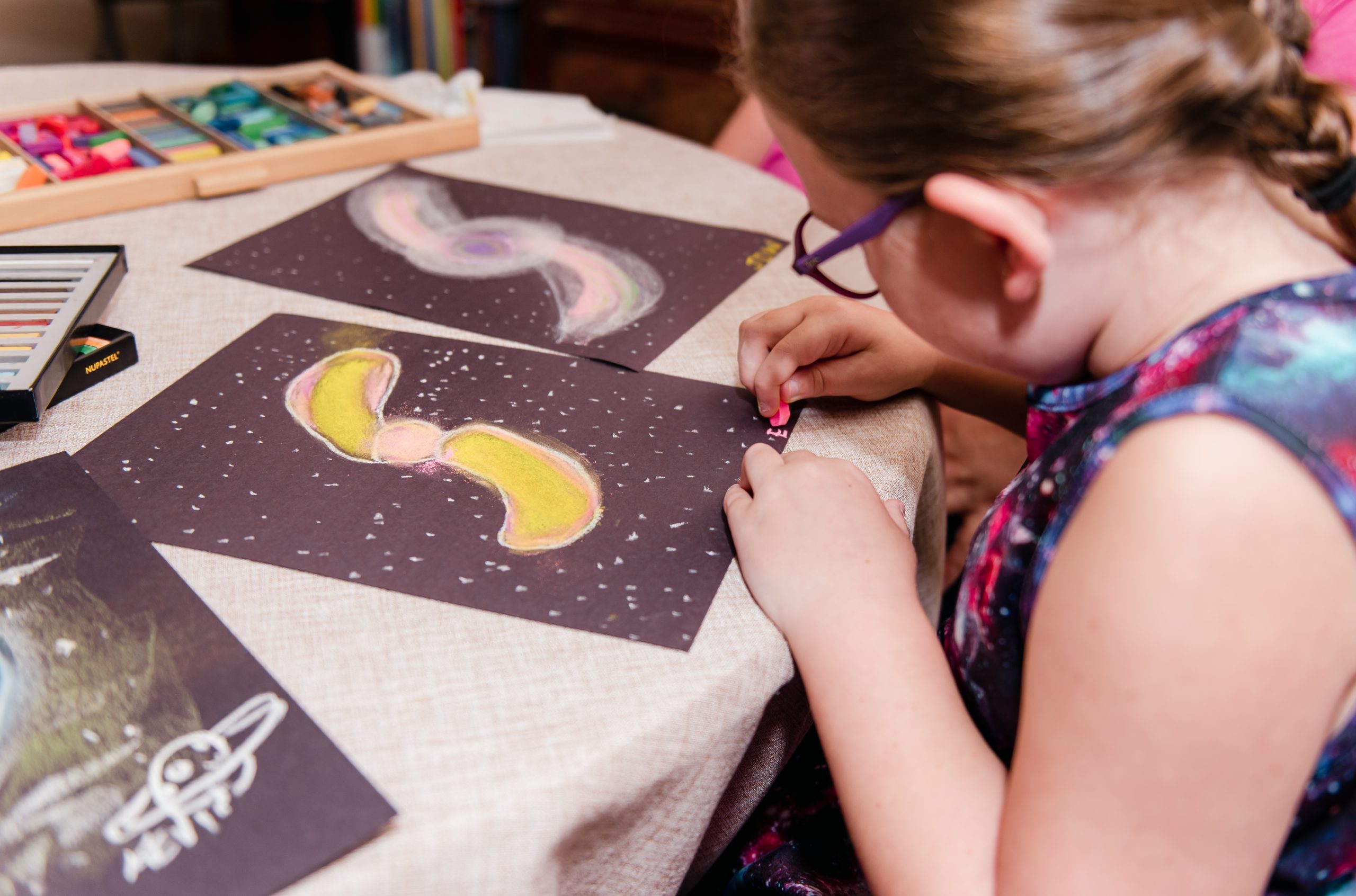 The best way to access all of these lessons is with a You ARE an ARTiST Complete Clubhouse membership. Because Nana's art lessons are for all ages and grade levels, including:
An Example Of Integrated Art For Your Homeschool
One of the easiest and most effective ways to add art to your learning is in the context of a unit study.
This beautiful unit study, all about a snails, is a wonderful example of how learning with art can really come together for this age group.
Created by Jamie Gault, from Treasuring The Tiny Moments, this study for 4-6 graders includes:
38 pages of beautiful instructions
Nature Study
Paragraph Writing Practice
Poetry
Author Study
Book Recommendations
and lots of chalk pastel art throughout
You can find out more about this valuable resource and download the FREE unit study HERE.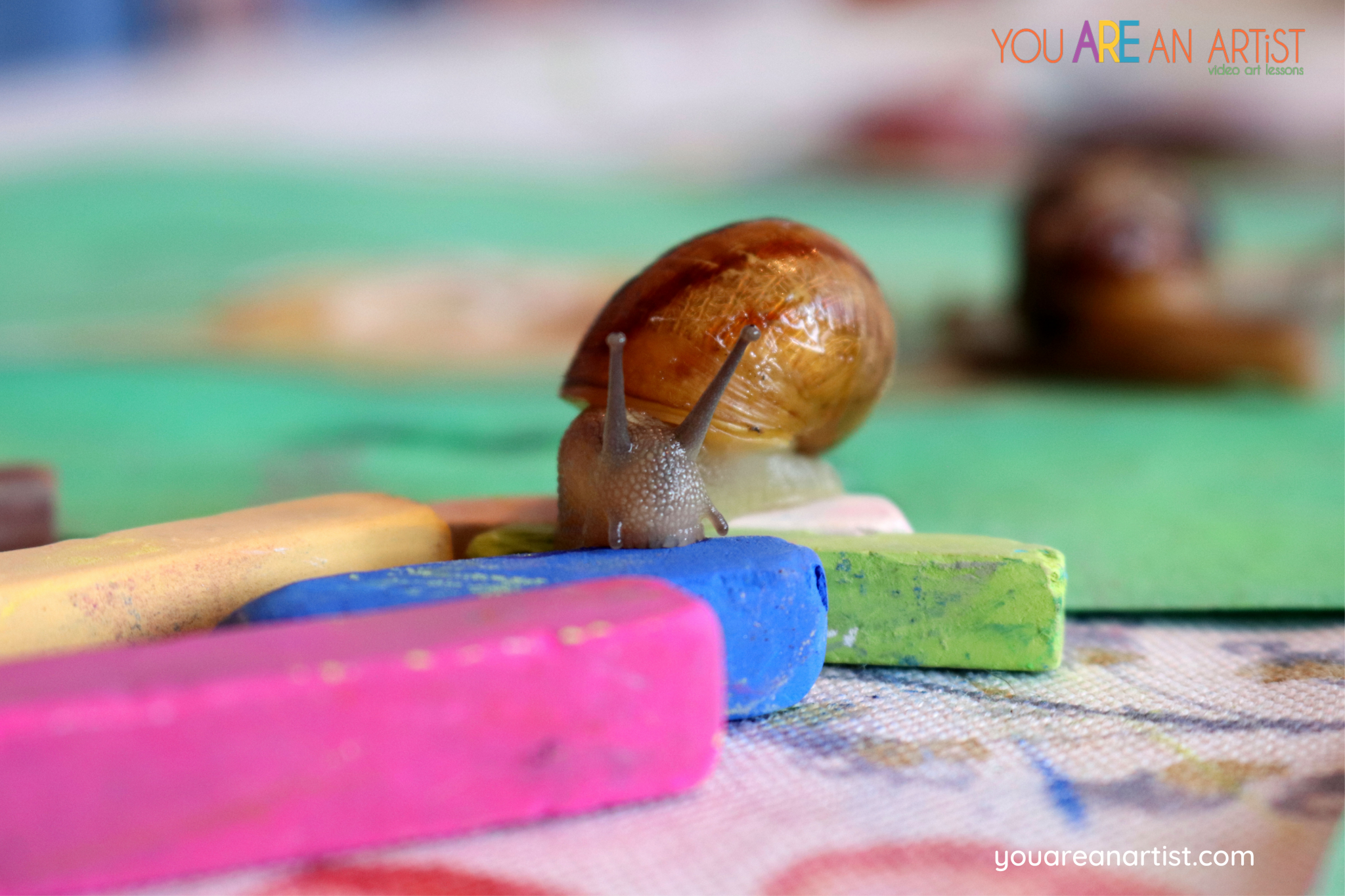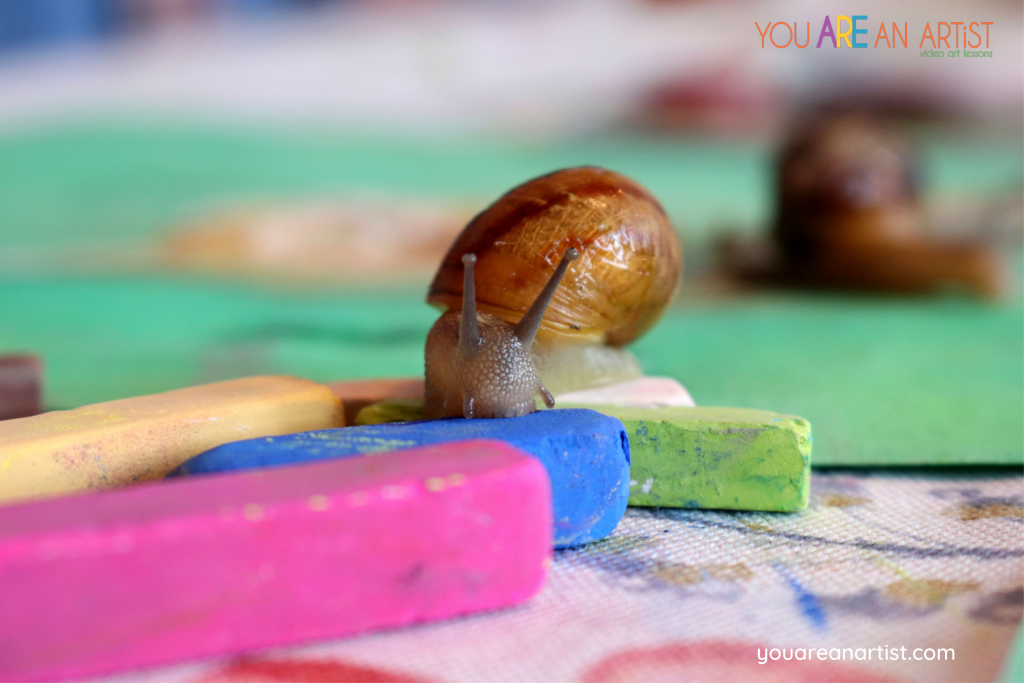 Homeschool Art Lessons For Grades 4-6 With You ARE An Artist
My son was able to move into his late elementary years with art still being an important part of his learning, because of You ARE An Artist.
I found that for these grades in particular, adding art to his academic learning helped instill a greater sense of confidence in himself as a learner. It also helped him not only comprehend the study, but also retain the learning over time.
Our experience has been that You ARE An Artist is an excellent way to create a STEAM learning environment in your homeschool.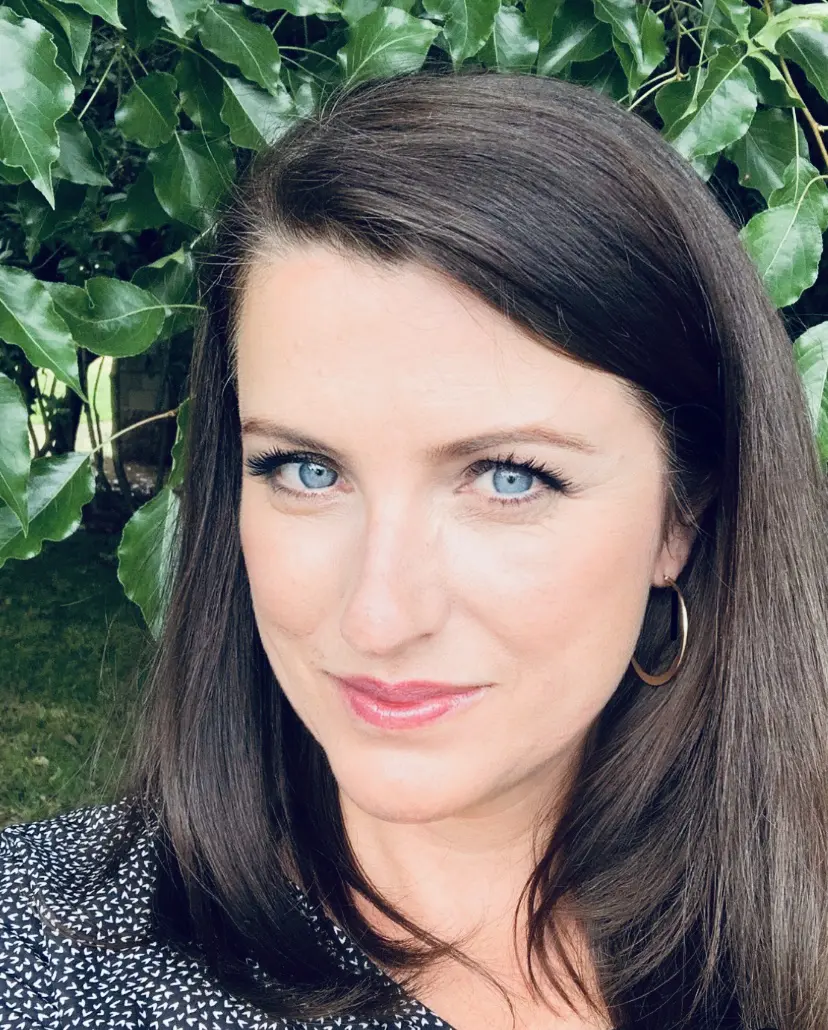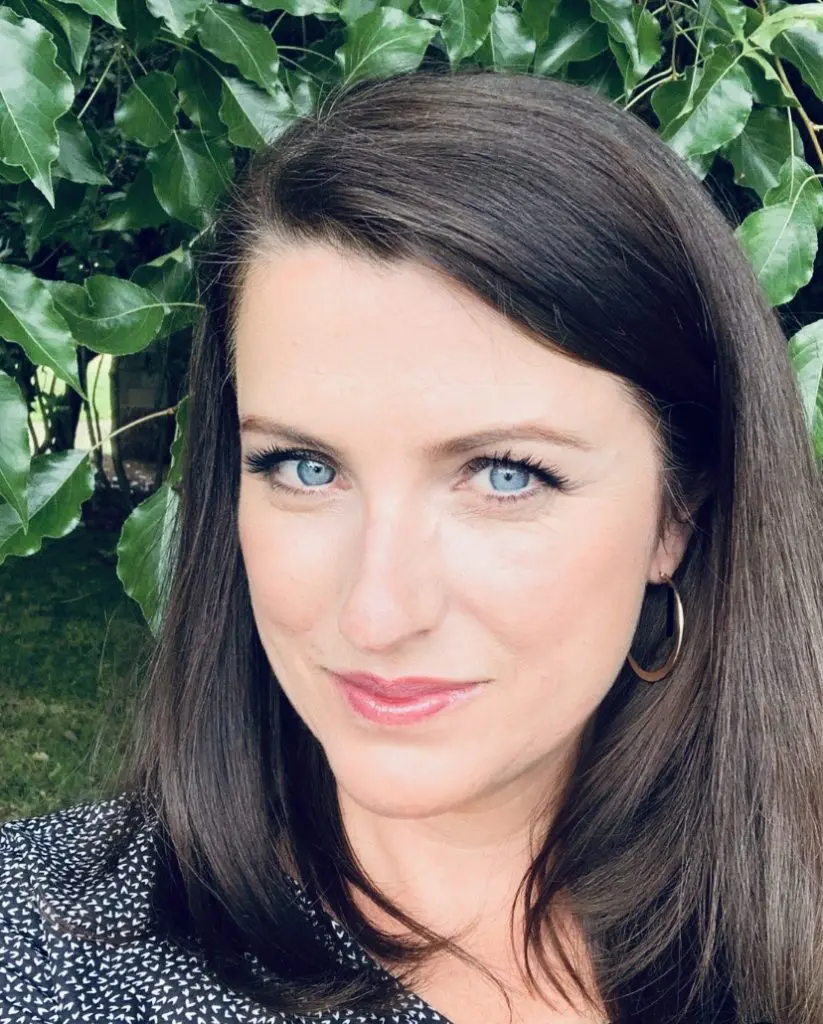 Shawna Wingert is a special education teacher turned writer, speaker and consultant. She is also a homeschooling mom of two brilliant boys with differences and special needs. Shawna has written four books for parents – Everyday Autism, Special Education at Home, Parenting Chaos and her latest, Homeschooling Your Child With Special Needs. She helps parents of children with learning differences, behavioral challenges and special needs every day at DifferentByDesignLearning.com.