Check out these homeschool map skills activities using chalk pastels! They are perfect for helping kids learn about maps and how maps work. You'll need a set of chalk pastels, a pack of construction paper, and your You ARE An Artist Clubhouse Membership!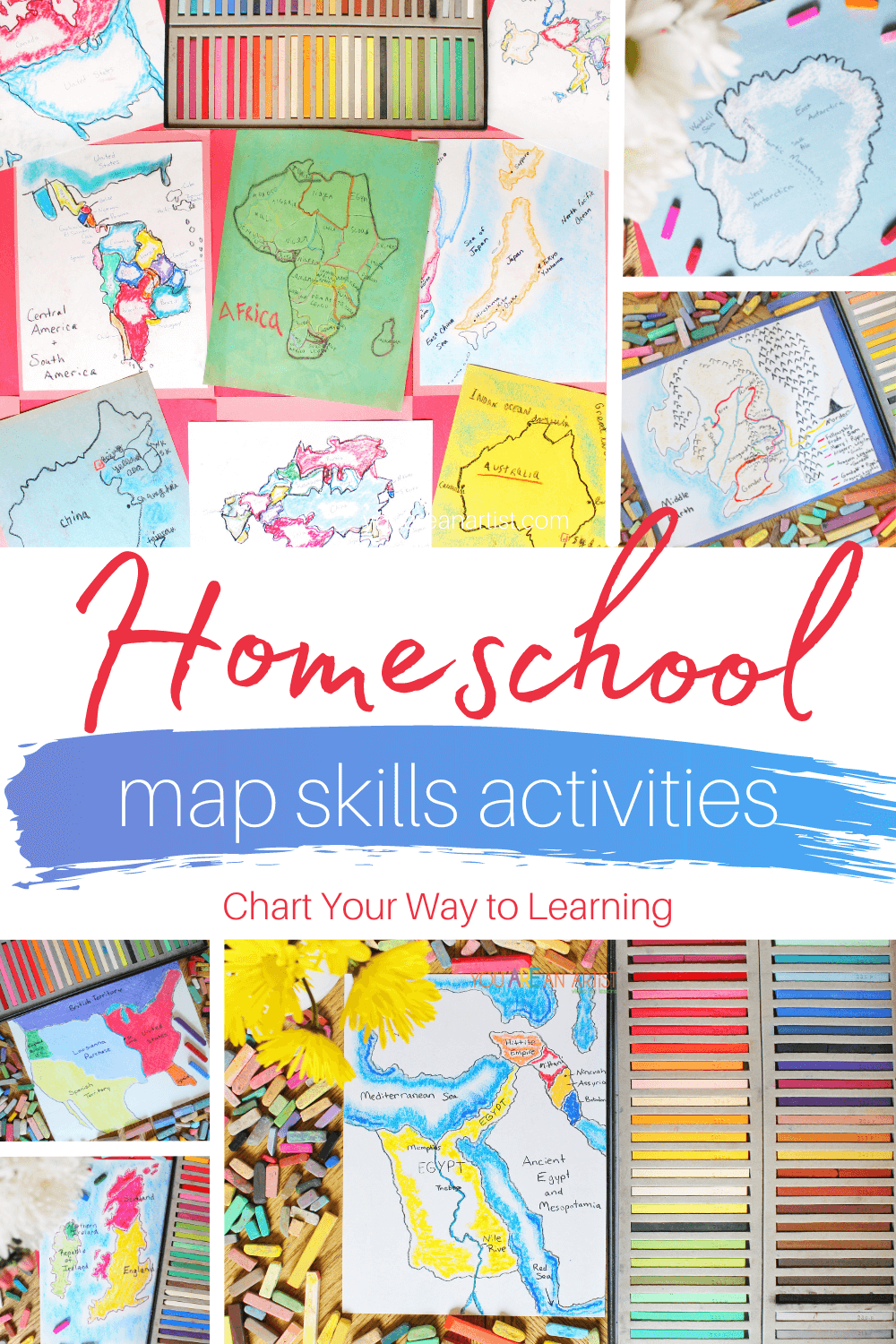 The Power Of Map Skills For Children

Spatial thinking is an important development for children. Map skills in young children are as vital as building blocks and puzzles for a young mind because all of these help build spatial awareness. Map drawing, or cartography, is a skill that gets better with practice. As my children get older, I like to incorporate map tracing and even freehand drawing as they learn about different geographical areas. This method has helped them retain information that otherwise would have remained in their books.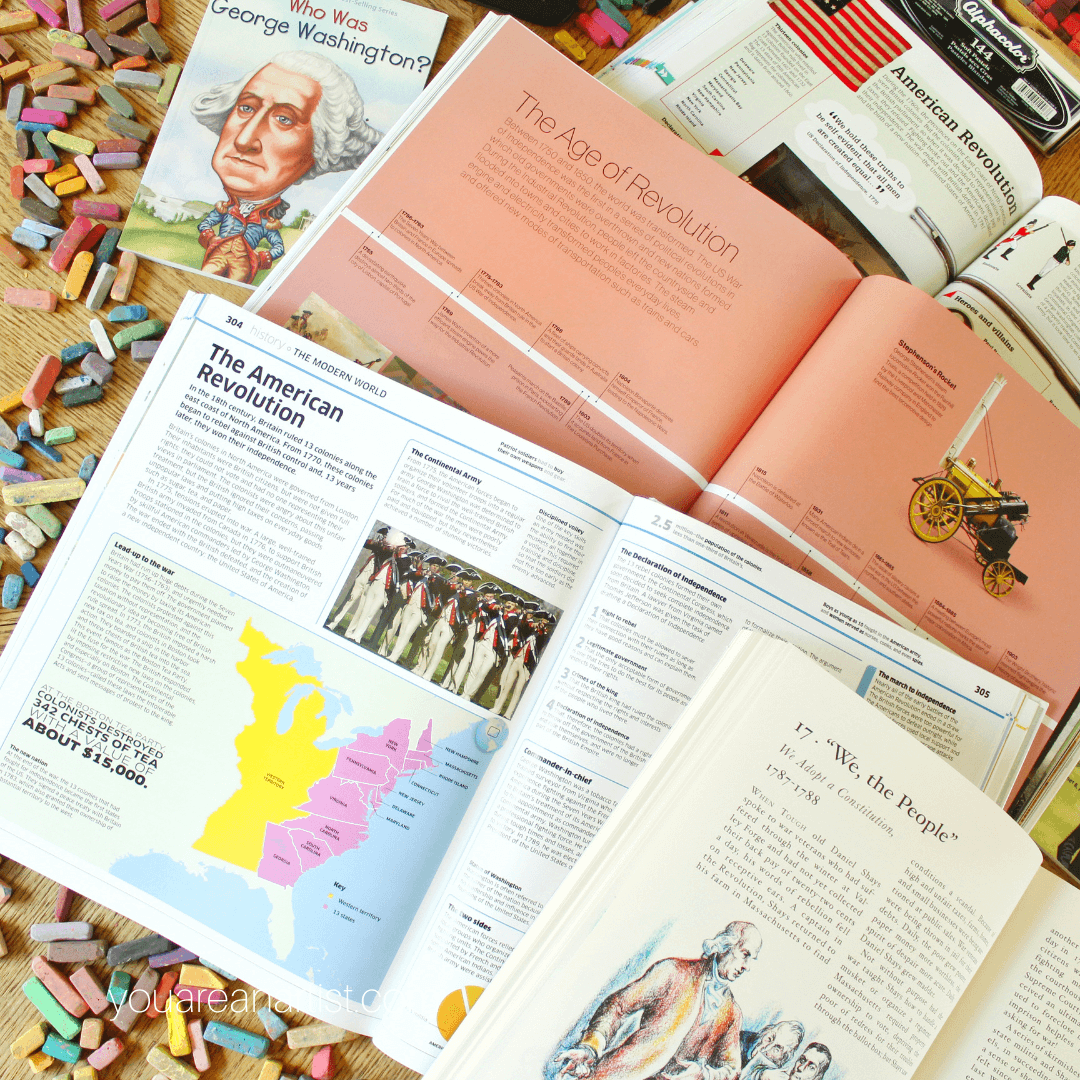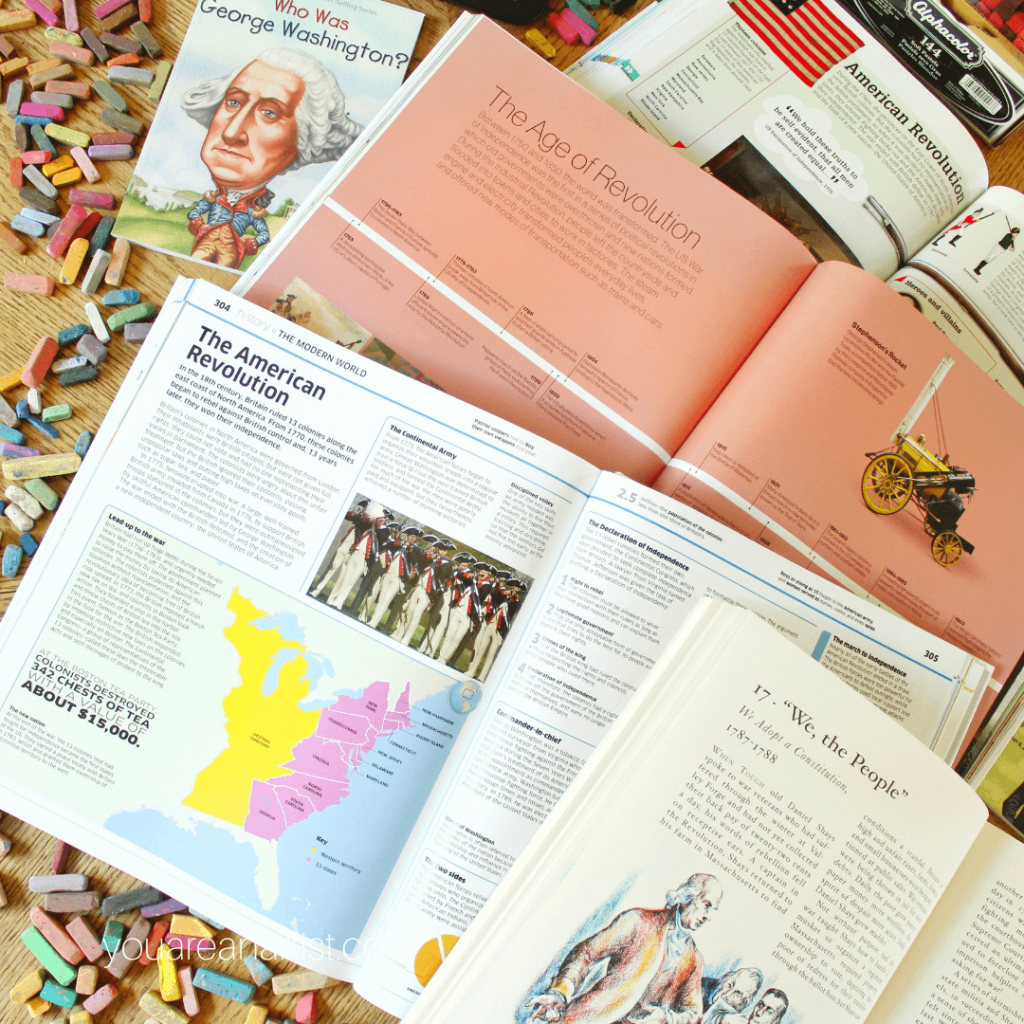 Did you know that Charlotte Mason encouraged geography activities, including map study? Ms. Mason believed that children would better understand their history lessons by drawing and discussing maps!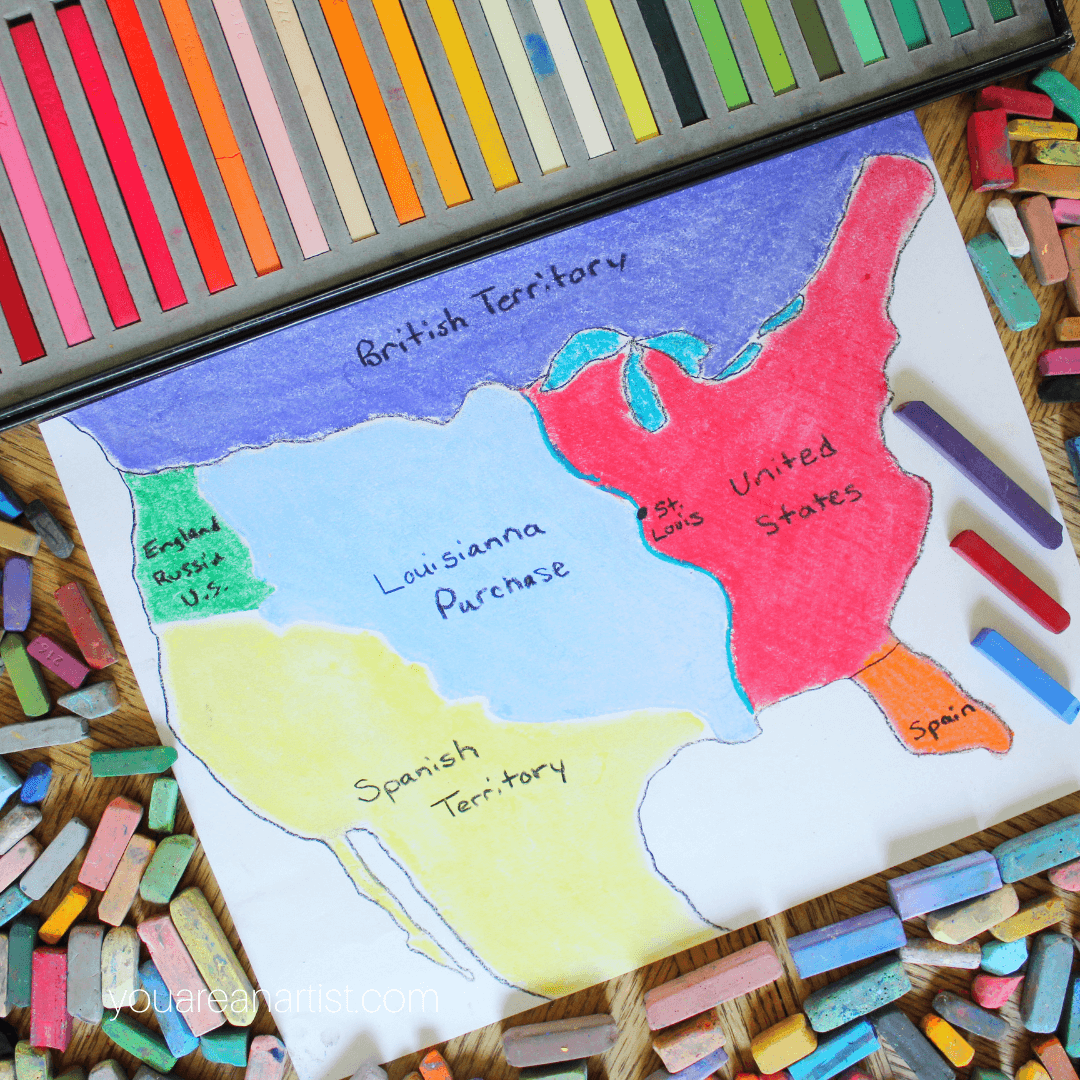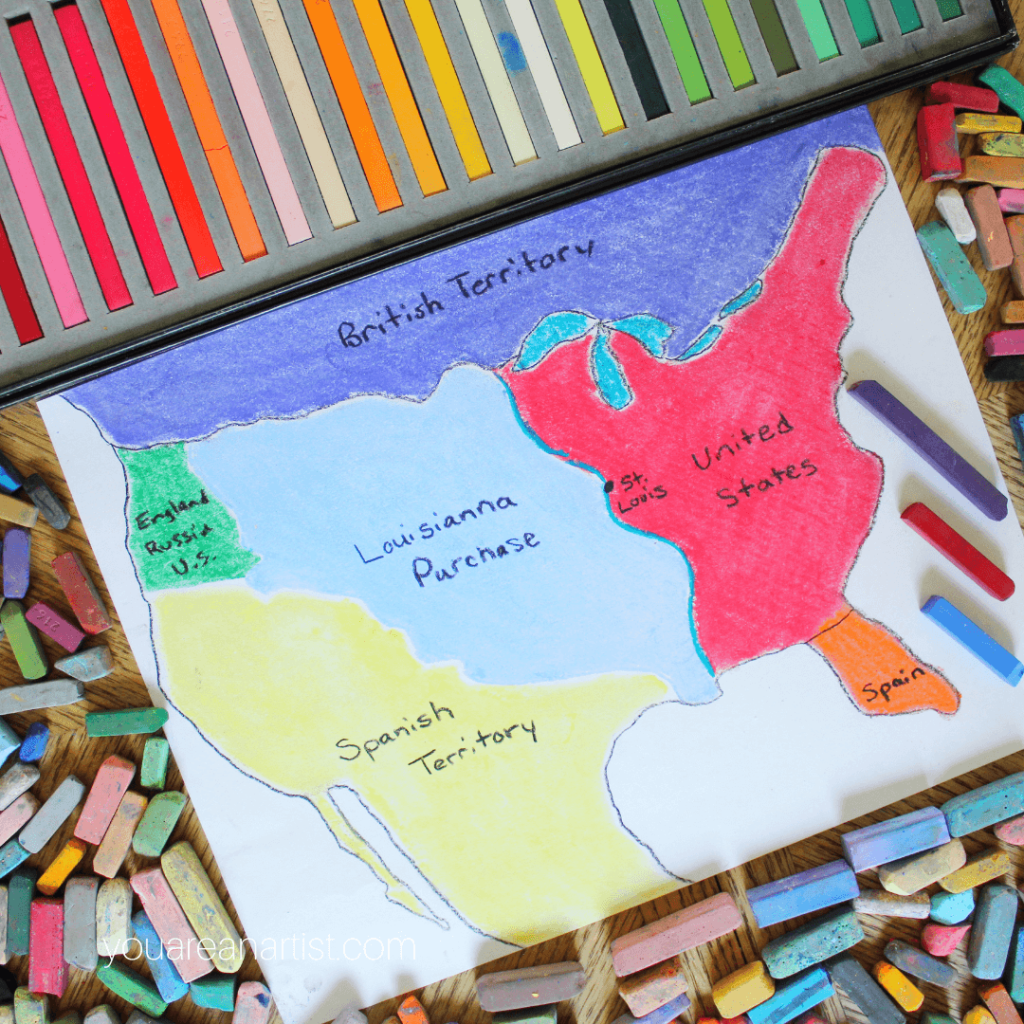 Homeschool Map Skills Activities and Lessons

You ARE an ARTIST has a wide array of map skills video art lessons! With the You ARE An Artist Clubhouse Membership, you'll have access to over 700+ art lessons, including:
Italy
France
The United States and Canada
Australia
Europe
South America
Antarctica
Asia
Africa
China
India
Japan
Great Britain, Ireland, and Scotland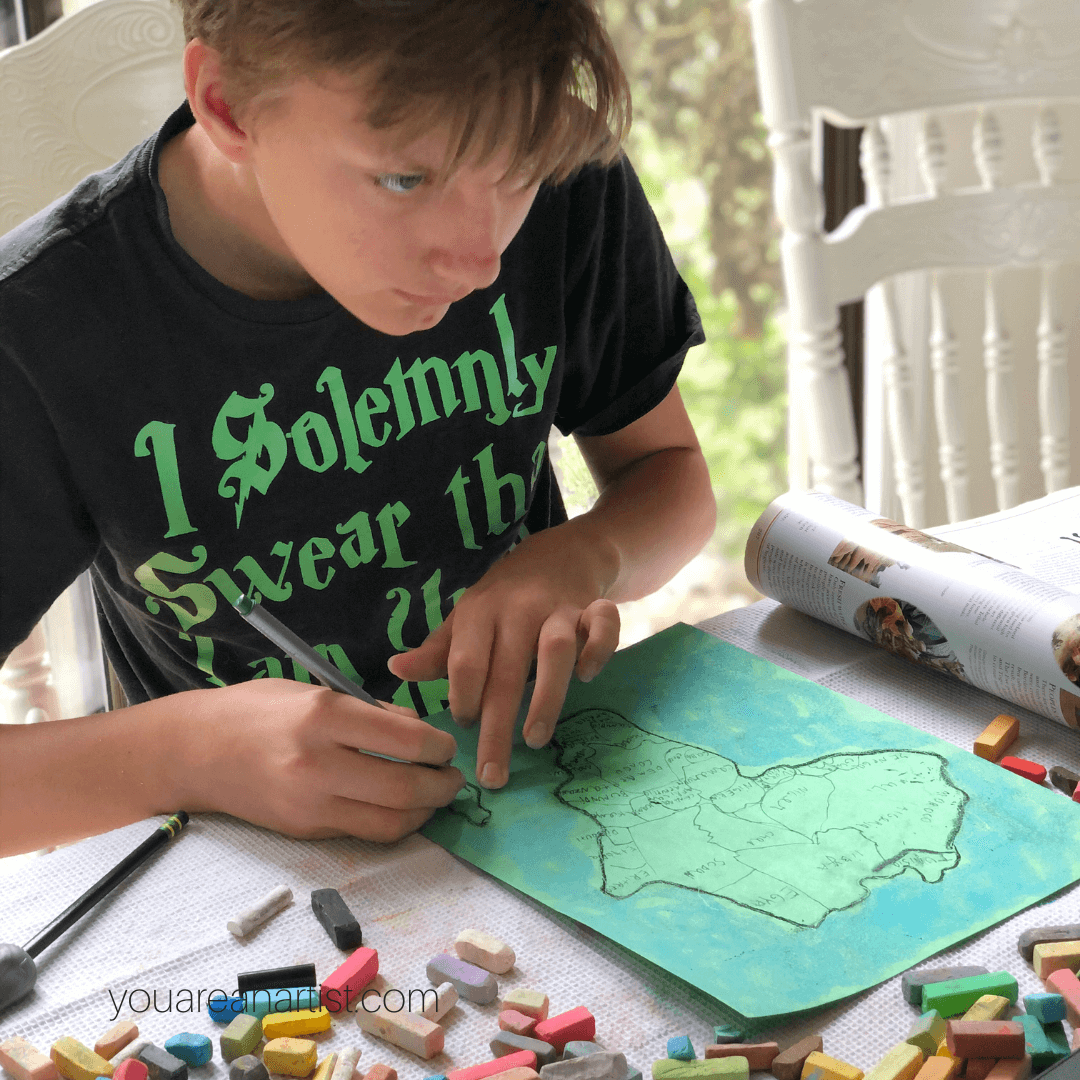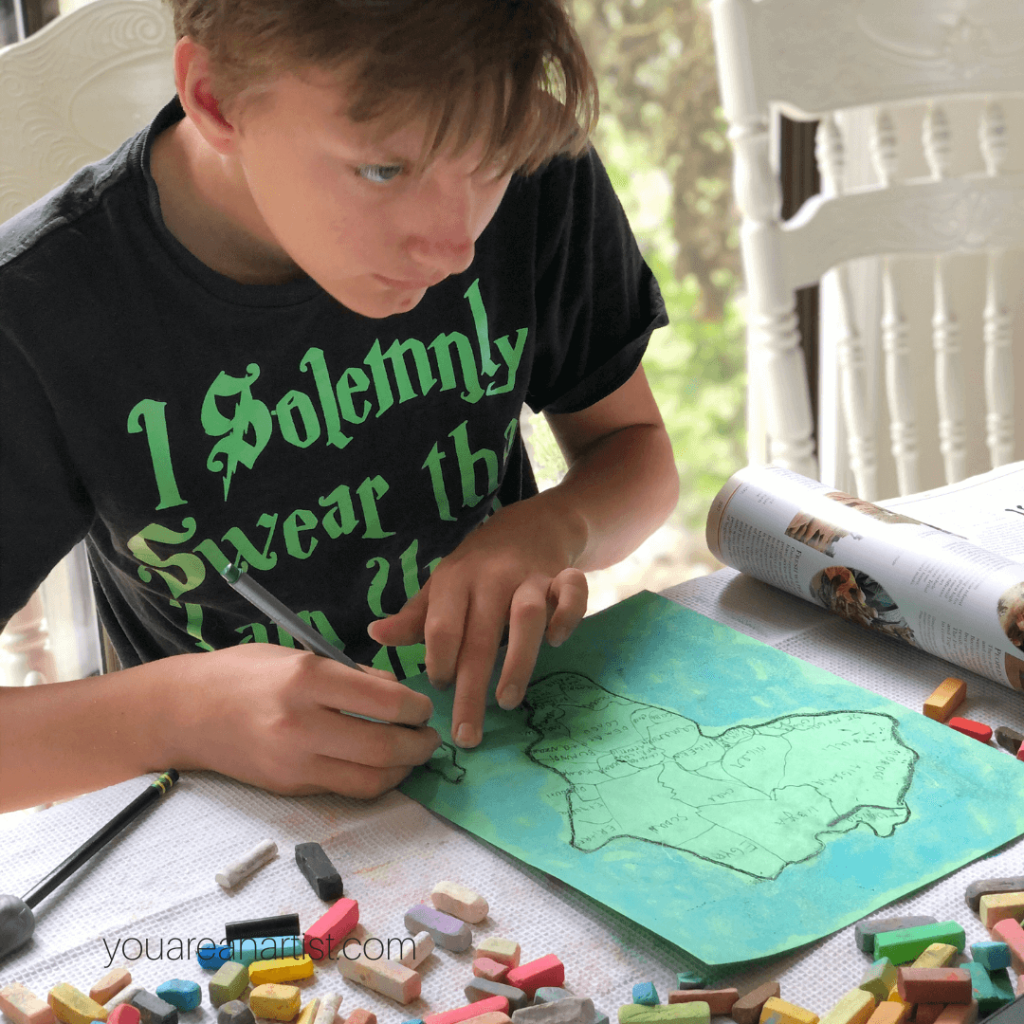 But the maps don't stop there! Your children can draw their way across Ancient Egypt and the surrounding area and explore U.S. histories like the Oregon Trail or the 13 Colonies! How about traveling through the fantasy lands of Middle Earth, Narnia, or the Hundred Acre Wood? Plus so much more!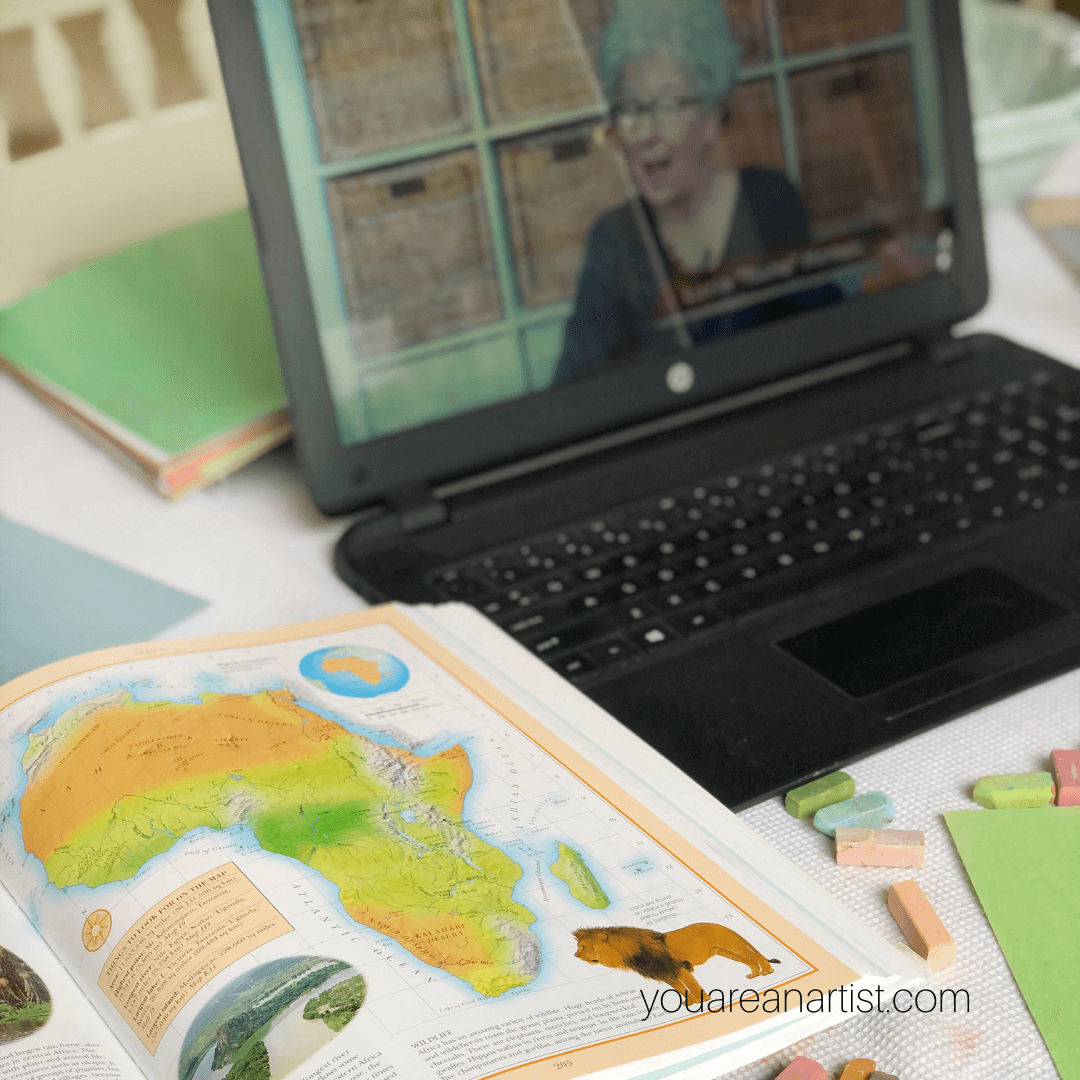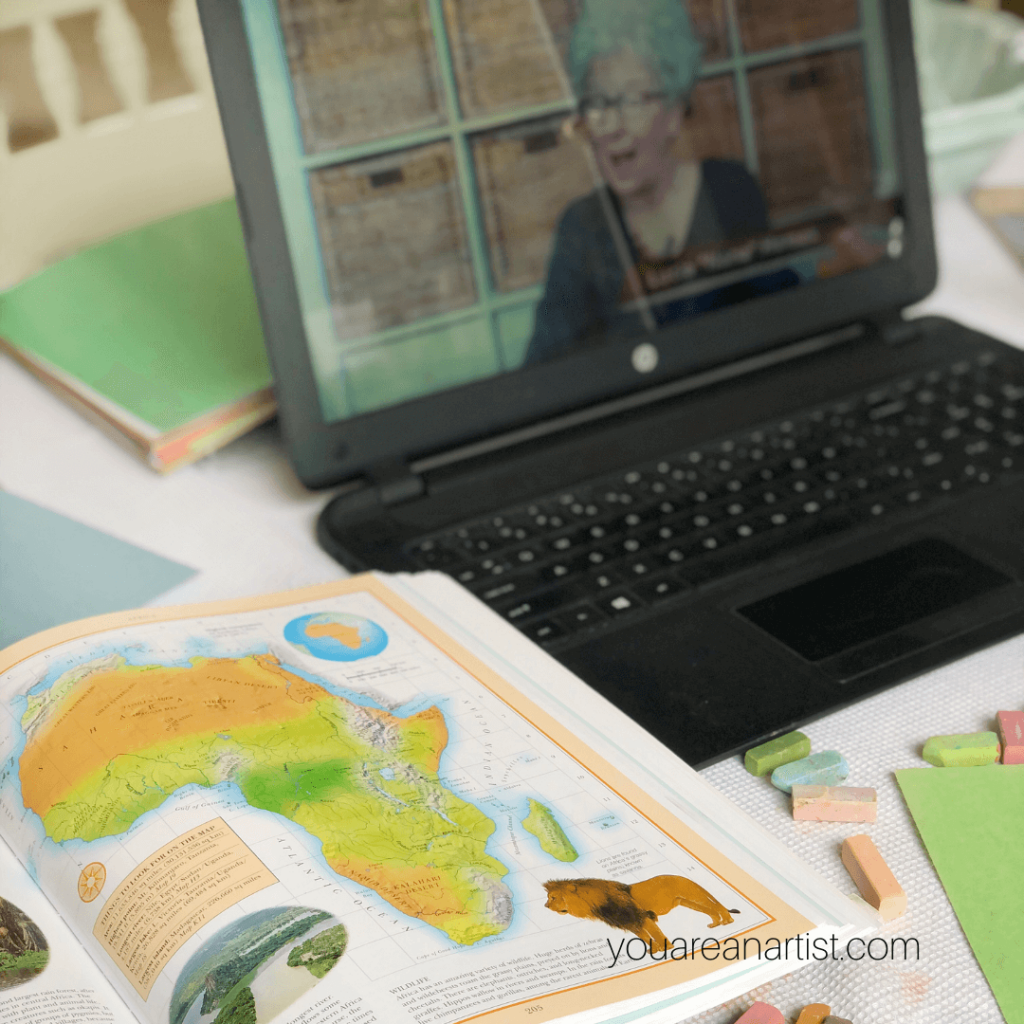 Additional Homeschool Geography Resources
There are so many excellent chalk pastel lessons, no matter what geography you are studying. Nana's got you covered. You can pair these beautiful lessons with Nana's history or landmarks lessons to create a richer learning adventure!
These American Landmarks would pair well with American History and Geography:
Grand Canyon
Golden Gate Bridge
Statue of Liberty
Mt. Rushmore
Liberty Bell
Washington Monument
Yellowstone Falls
Old Faithful
Civil War Cannon
Niagara Falls
Lincoln Memorial
Grand Tetons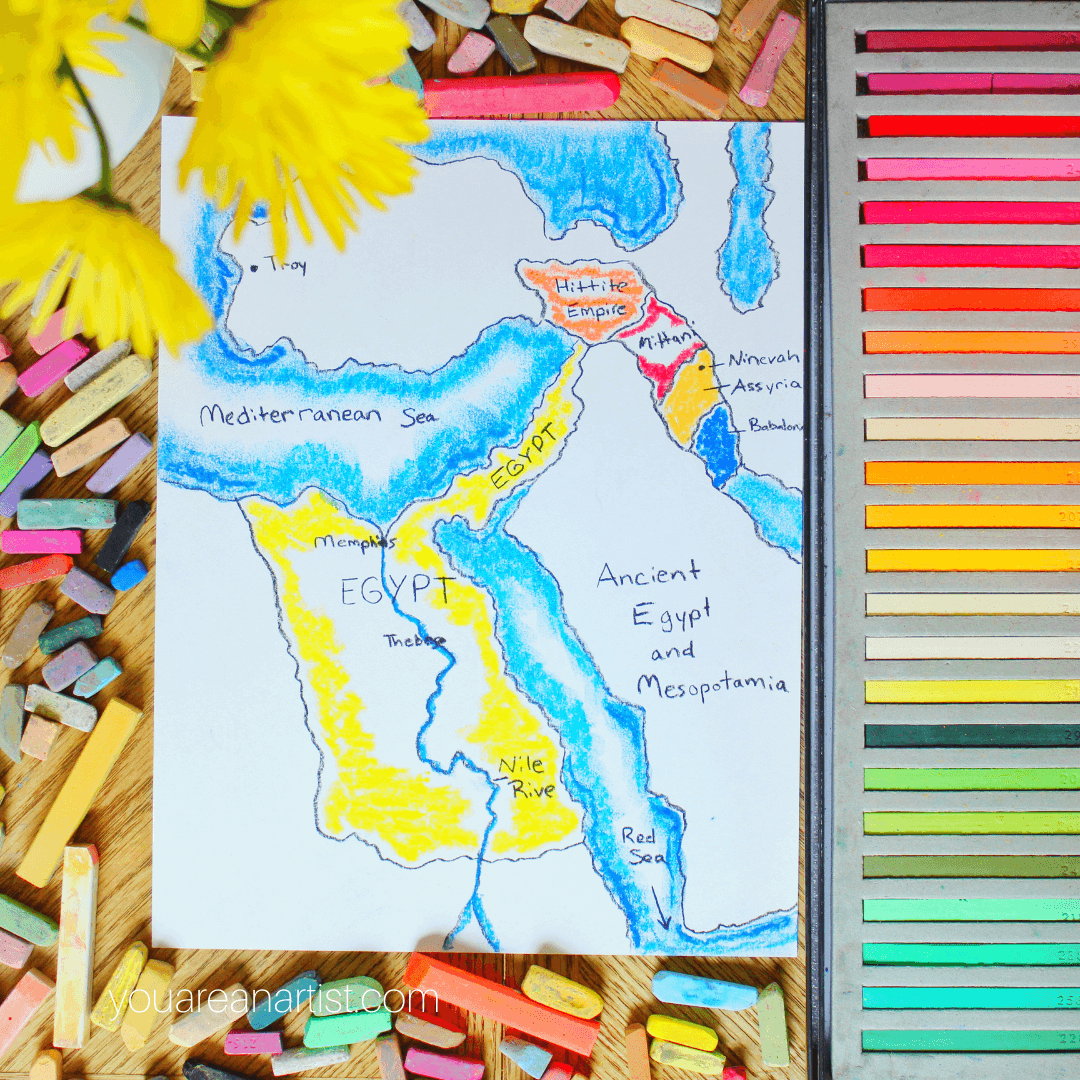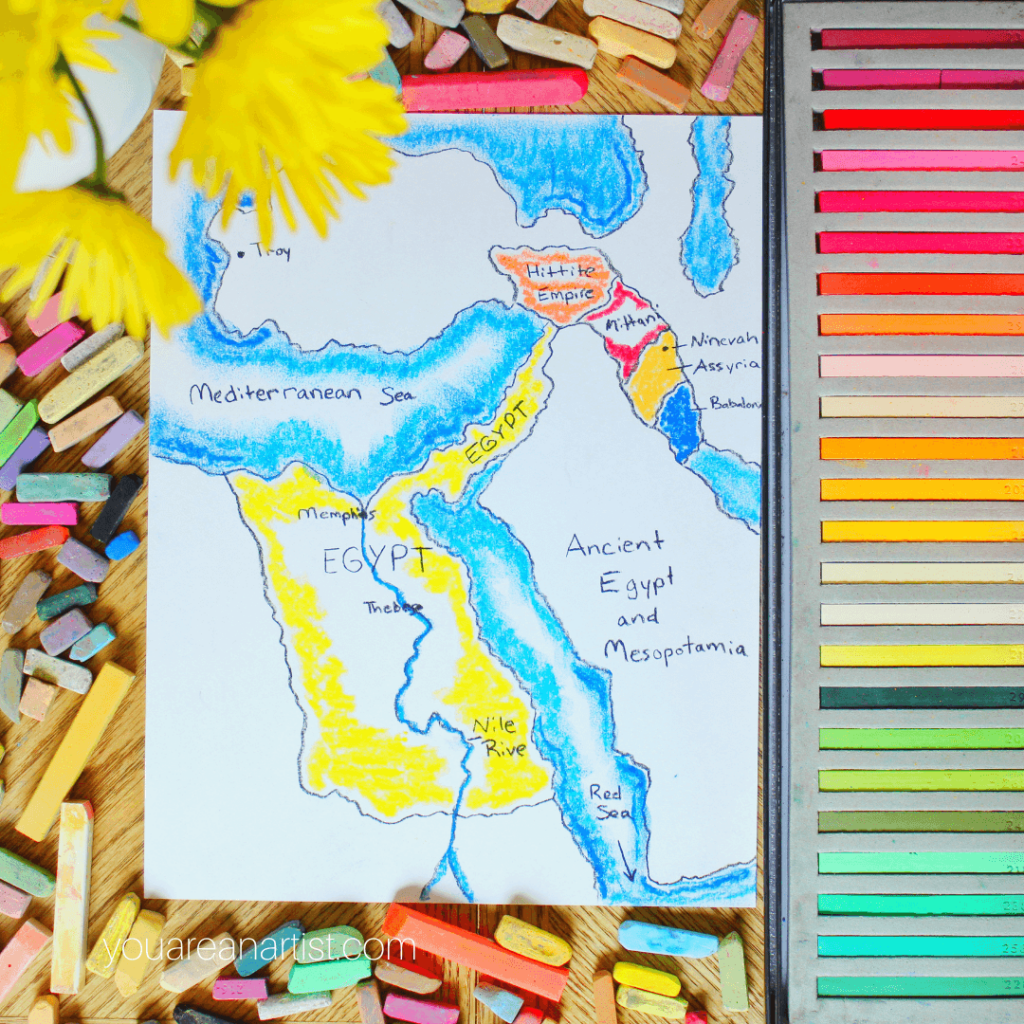 These World Landmarks would pair well with Ancient History, Middle Ages, Modern History, and Geography:
Eiffel Tower
Taj Mahal
Scottish Highlands
Roman Coliseum
Sydney Opera House
Great Wall of China
Cliffs of Moher
Stonehenge
Big Ben
Volcano
Plus, more to come!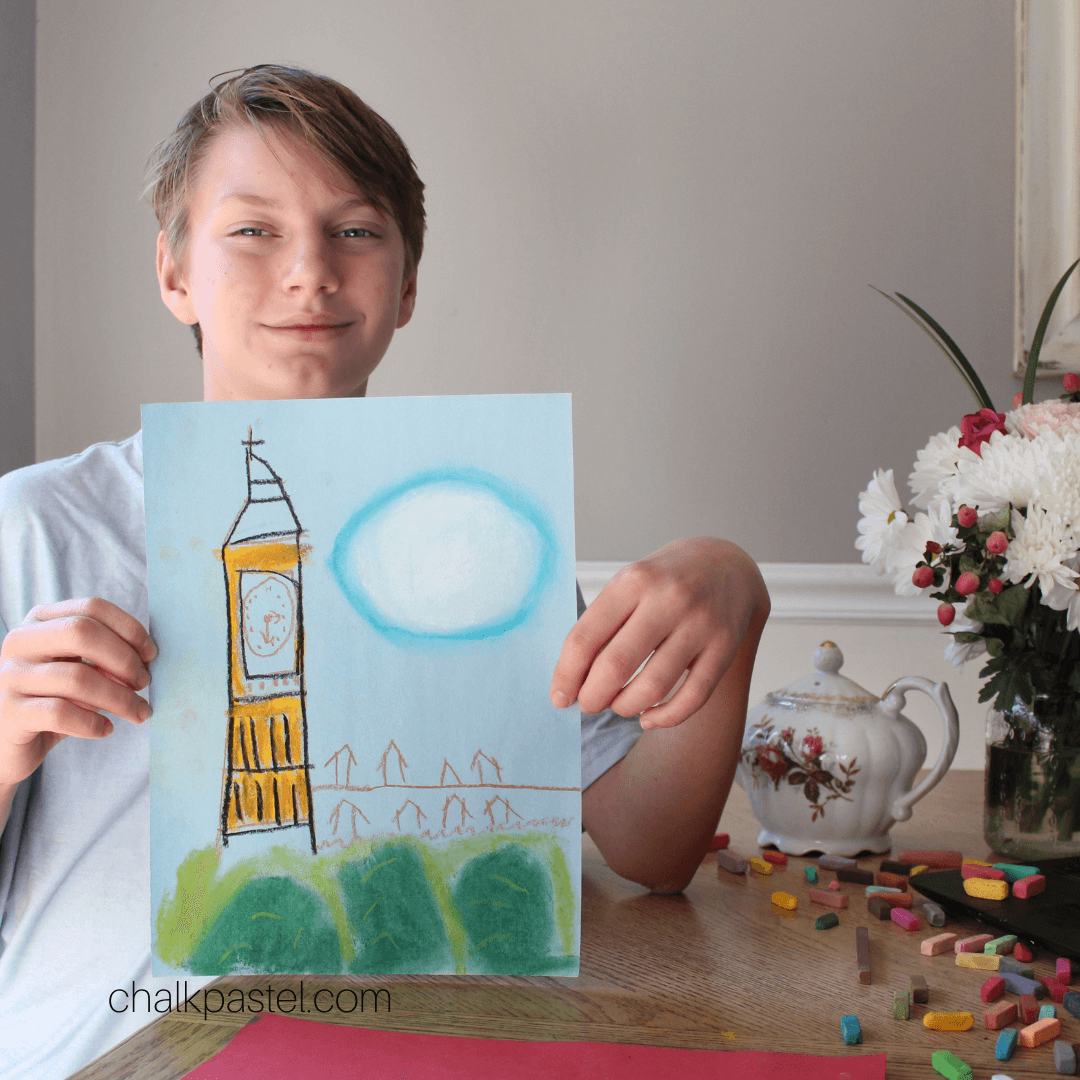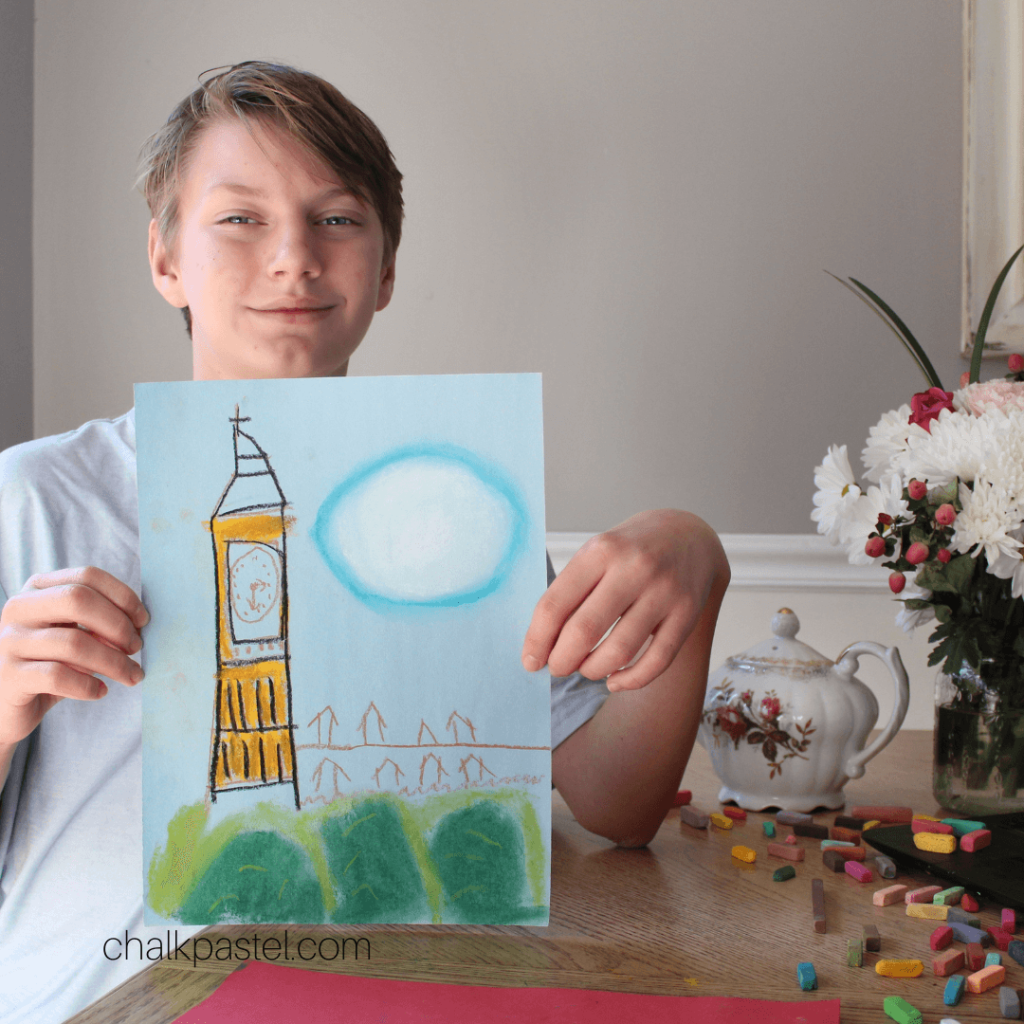 For example, when studying World War II, we paired the Great Britain map with the Big Ben world landmark, the Winston Churchill lesson, and the WWII helmet!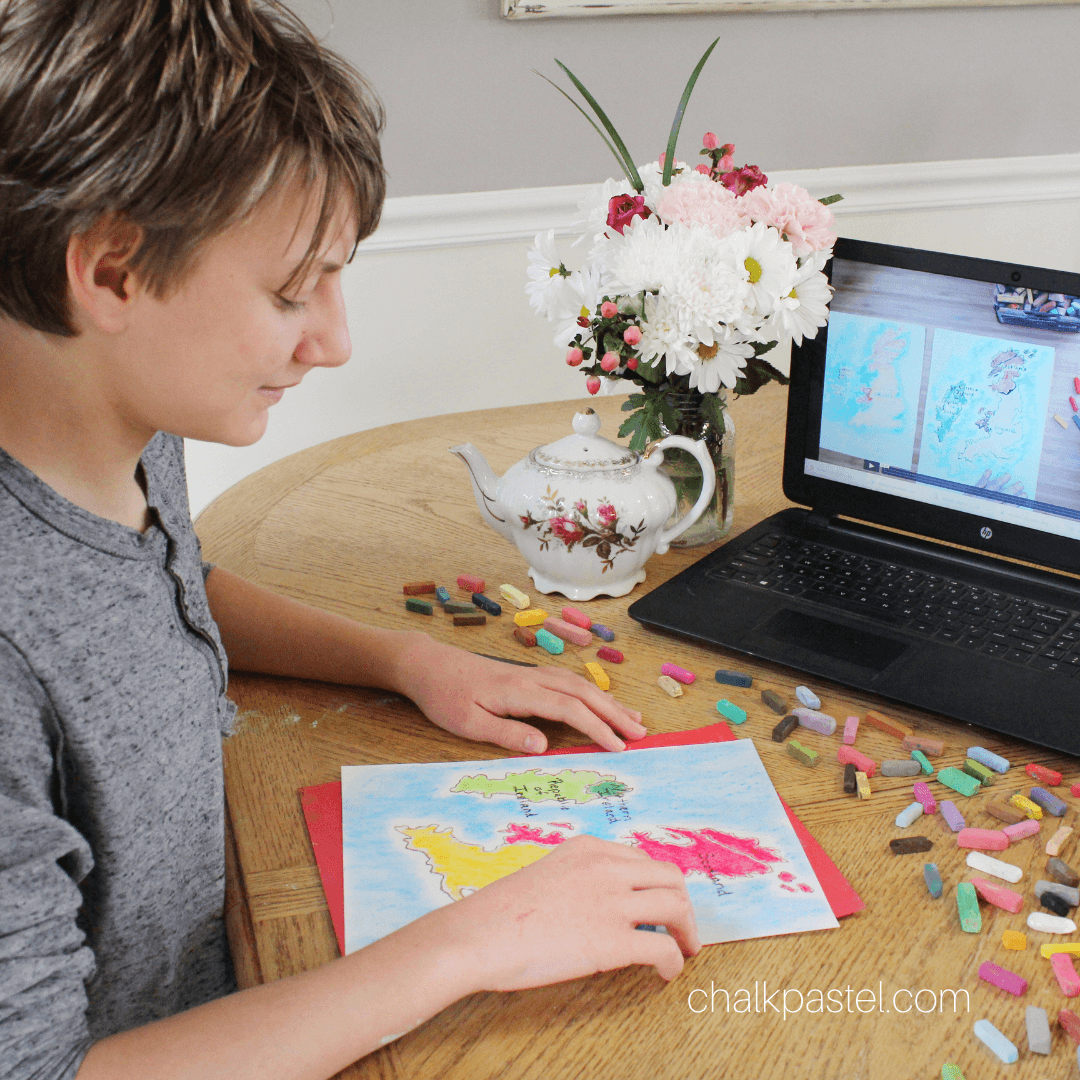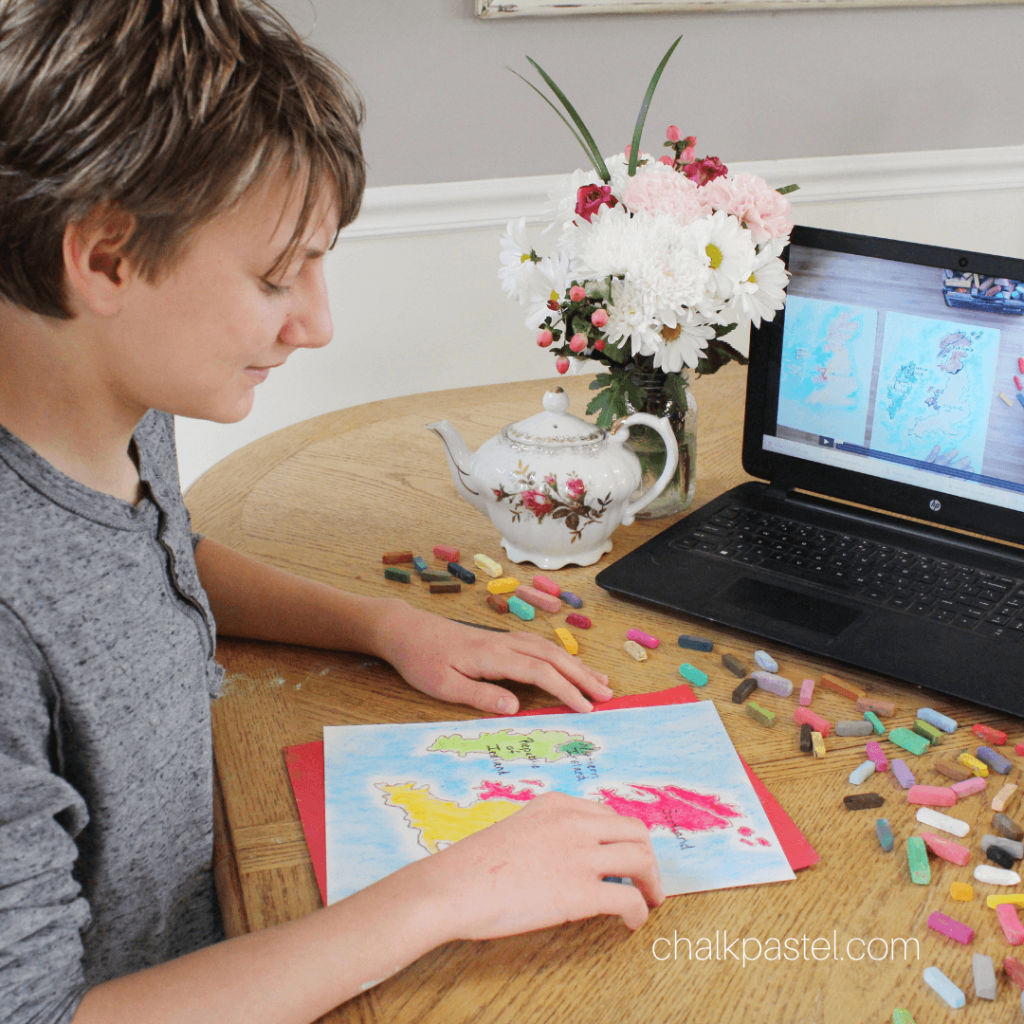 Map Skills for Kids
Nana's maps have opened up a whole new world for us regarding spatial thinking and the overall scope of drawing maps that coincide with our history and geography studies. Chalk pastels are fun to use, and they also give us a colorful and hands-on way to dig deeper into our current interests.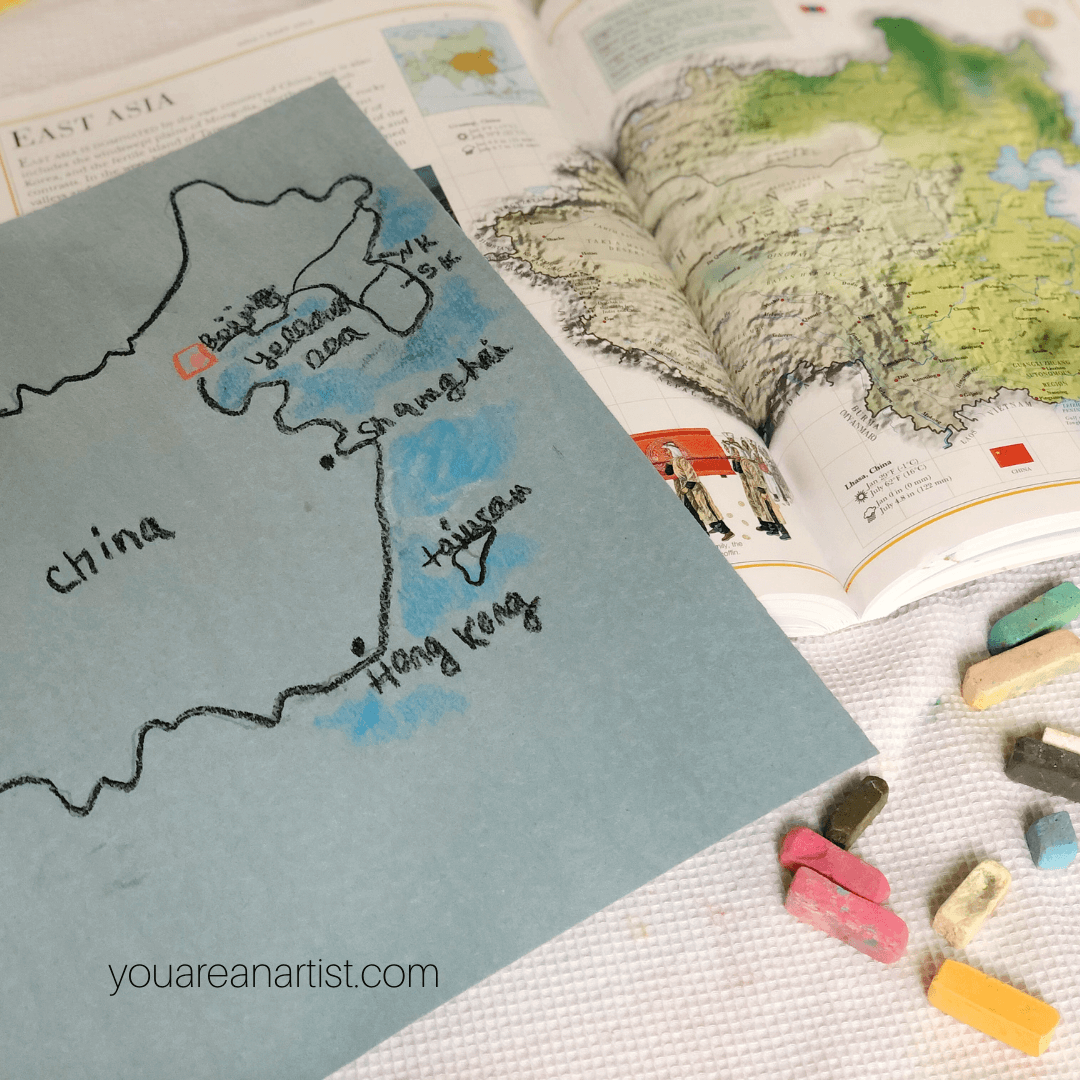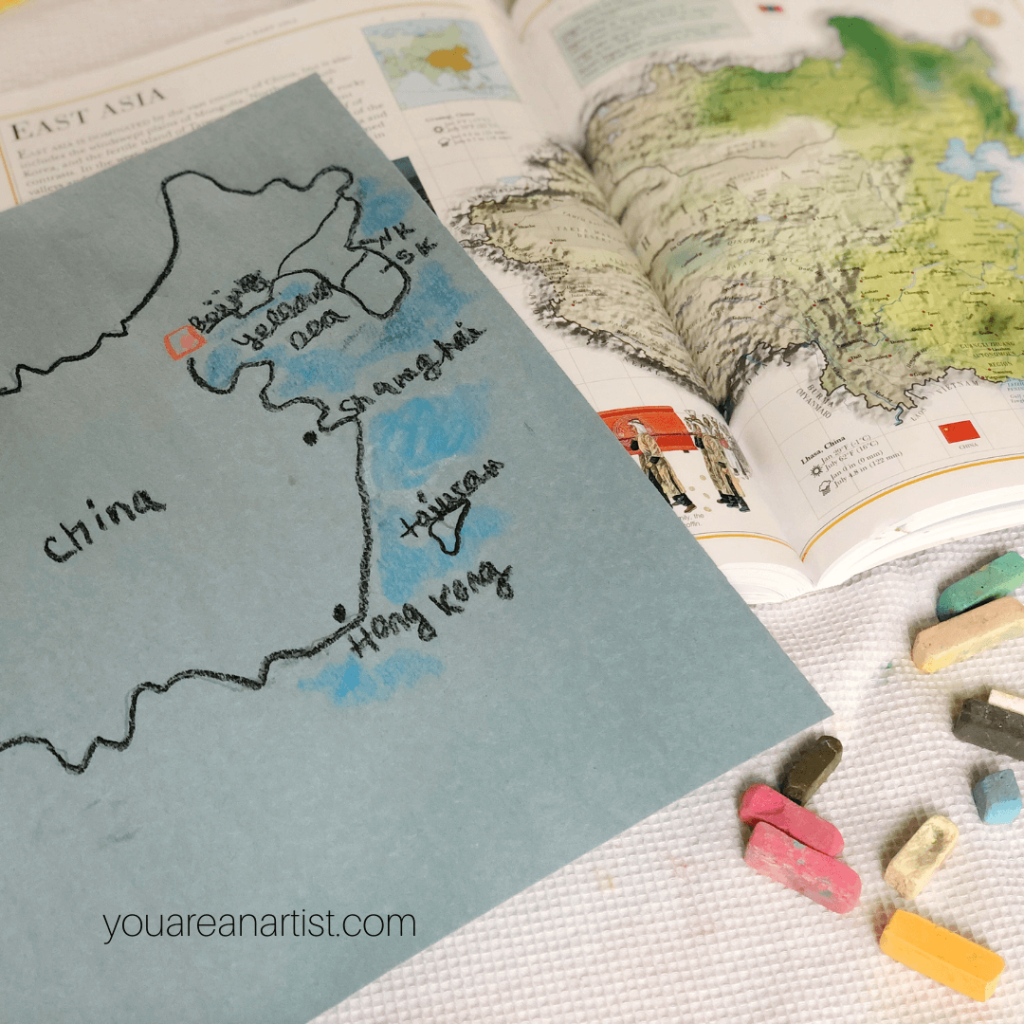 I love all of the skills we've acquired, and my son loves that his cartography has improved. Have you tried adding Nana's maps to your homeschool lessons yet?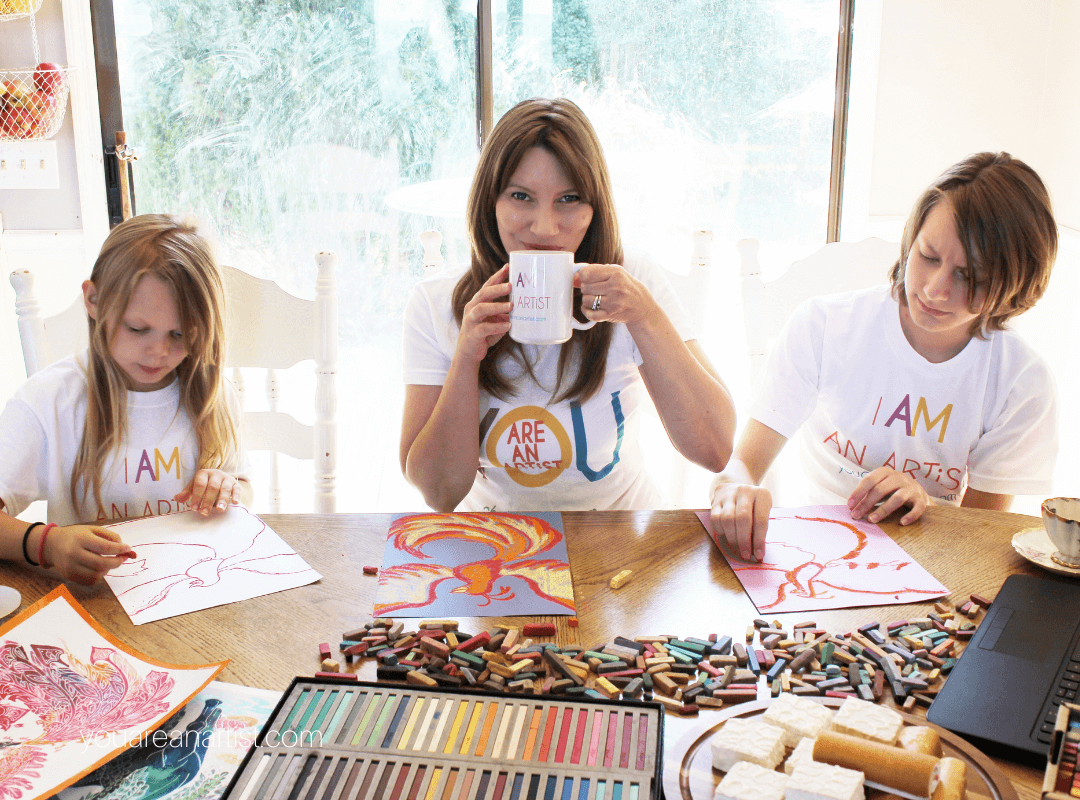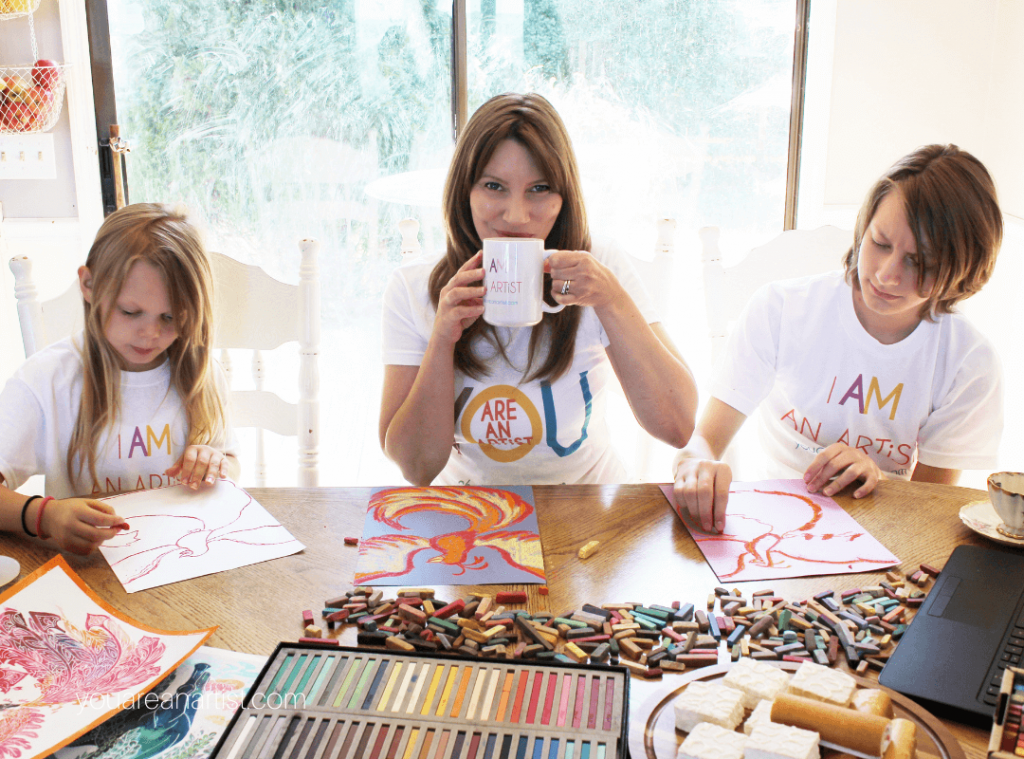 Erin is a writer, blogger, and homeschooler to two intense kids. Her blog is filled with information to help you explore a child led education while making meaningful connections with your children. Discover favorite read alouds, seasonal books, games, art projects, hands-on activities, and learn to just breathe through the ups and downs of life. She loves nature, farm life, good books, knitting, new pens, and hot coffee. Erin is a contributing writer for Weird Unsocialized Homeschoolers. Her work has also been featured on Simple Homeschool and Book Shark.