Hey, did you hear? Nana has a homeschool science ear diagram activity! This activity is a perfect way to learn the inner workings of the human ear while being creative and a bit messy with chalk pastels.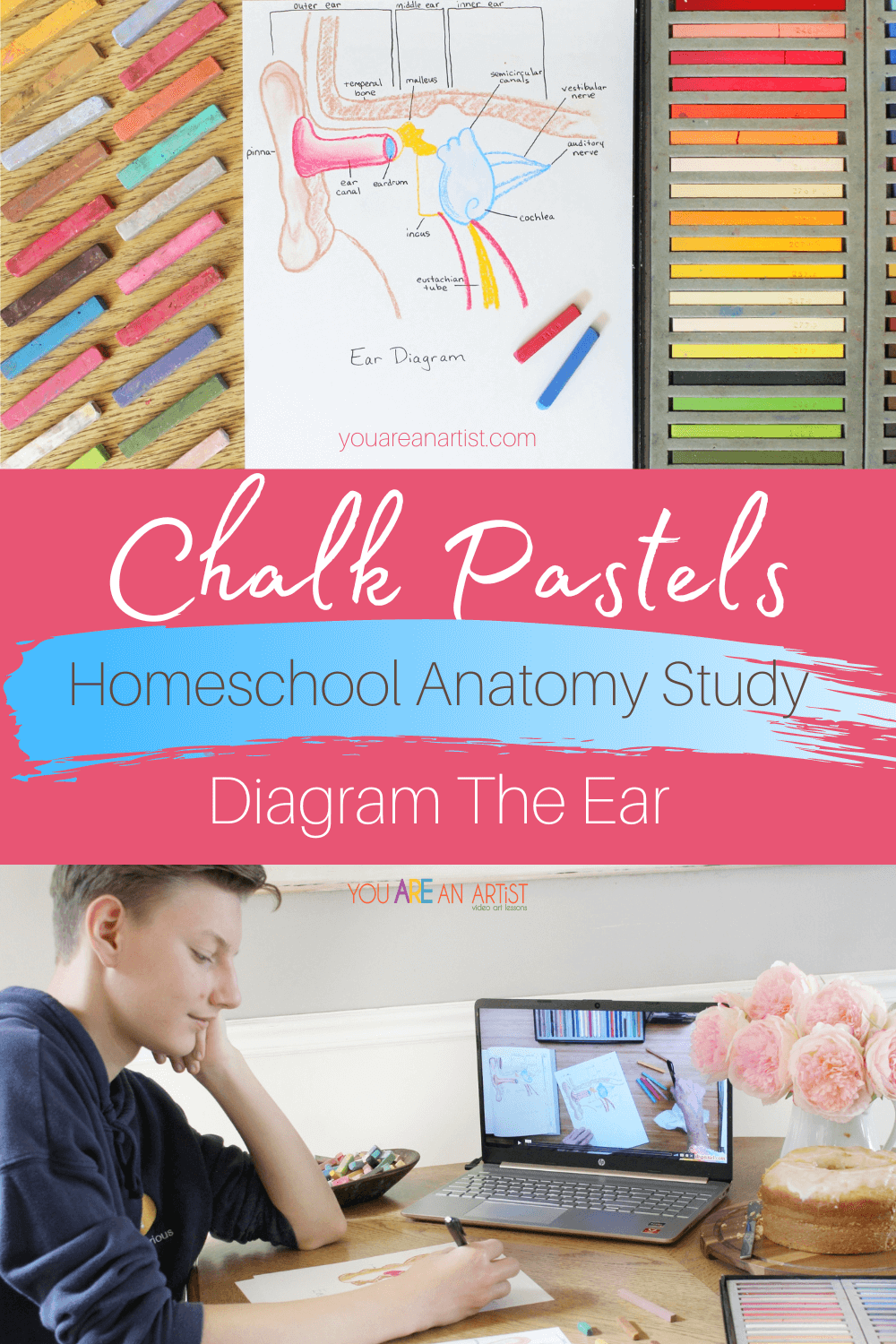 Learning About Human Anatomy Made Easy: Diagram the Ear
I love incorporating art into our homeschool studies! It gives us a tactile way to explore information, and for my kinesthetic learner, it helps solidify what he's learning. This year my high schooler is studying biology. And wouldn't you know it, Nana has chalk pastels that fit with his course of study! Colorful diagrams are a perfect way to help my teen visualize what he's learning in a hands-on way.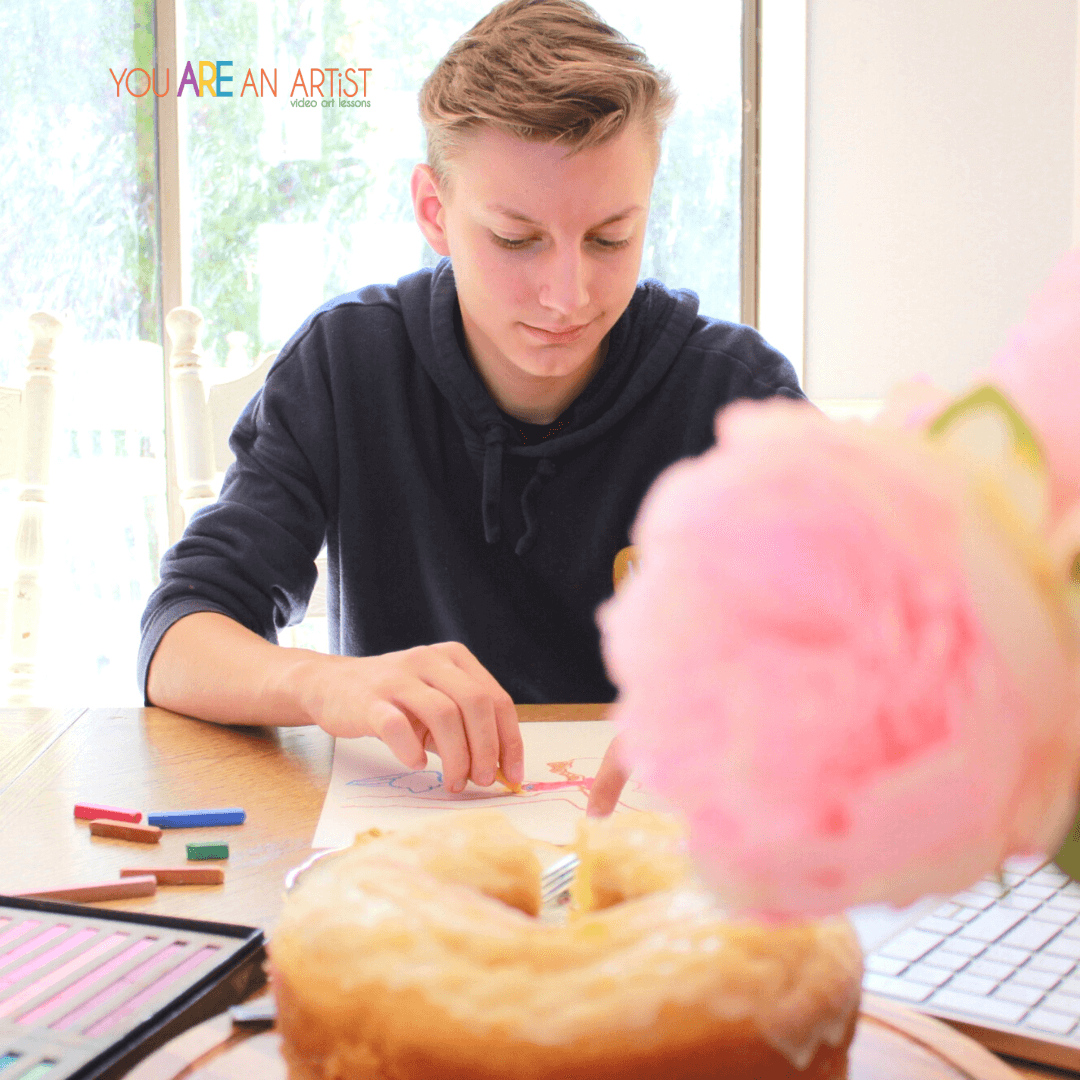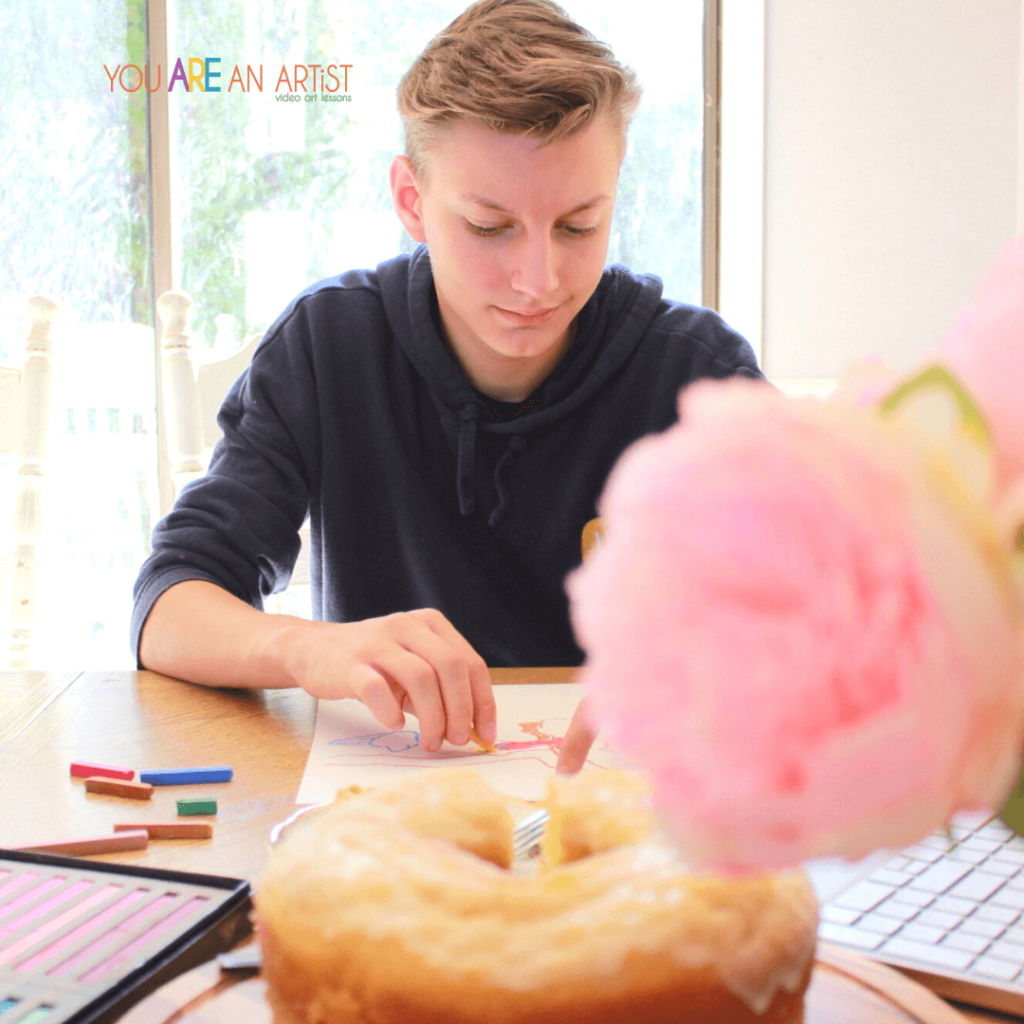 Diagram The Ear With This Homeschool Study

Nana's online video art lessons provide you with all the information you need to create a vibrant diagram. This week my son learned about the inner workings of the ear! All we needed was a pack of construction paper and a starter set of chalk pastels as Nana took us step-by-step on how to draw the outer ear, middle ear, and inner ear. Then she proceeded to show us how to label each part of the ear diagram correctly.
I love that I could pair Nana's chalk pastel with our biology textbook! Chalk pastels can be a wonderful compliment to any homeschool curriculum.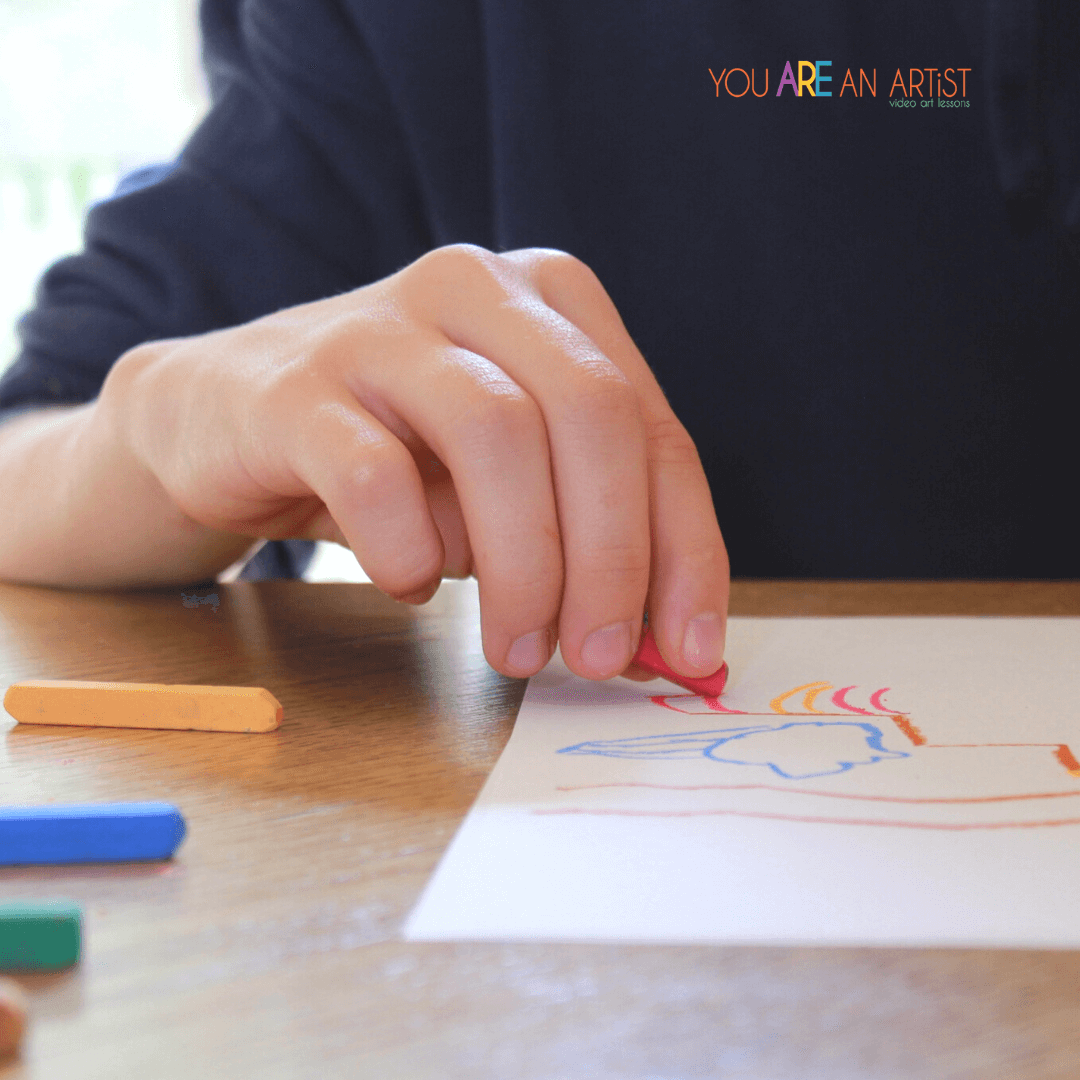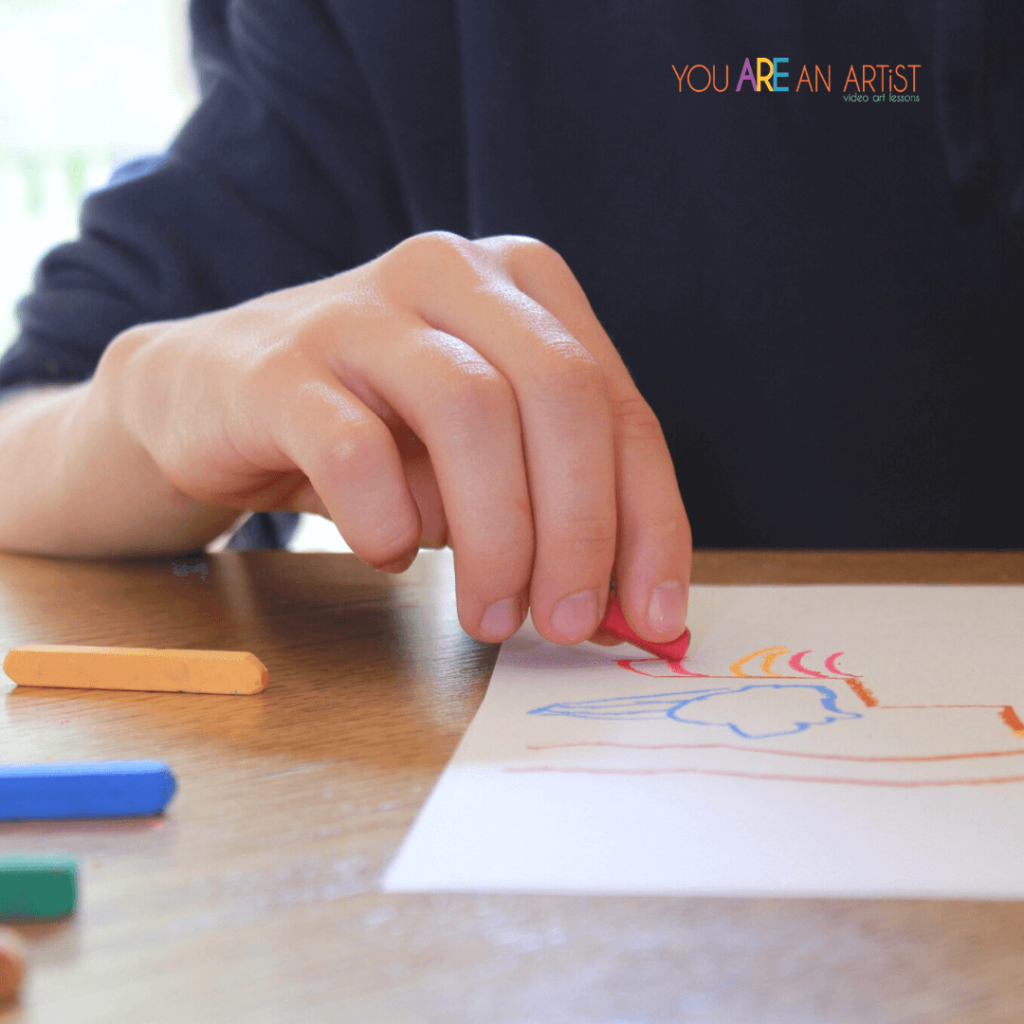 Additional Resources For Science In your Homeschool

Nana has loads of homeschool science resources to keep the learning going. When you have a You ARE an Artist Clubhouse Membership; you'll have access to over 800 video art lessons. Or you can find all the science lessons in the I Drew It Then I Knew It series!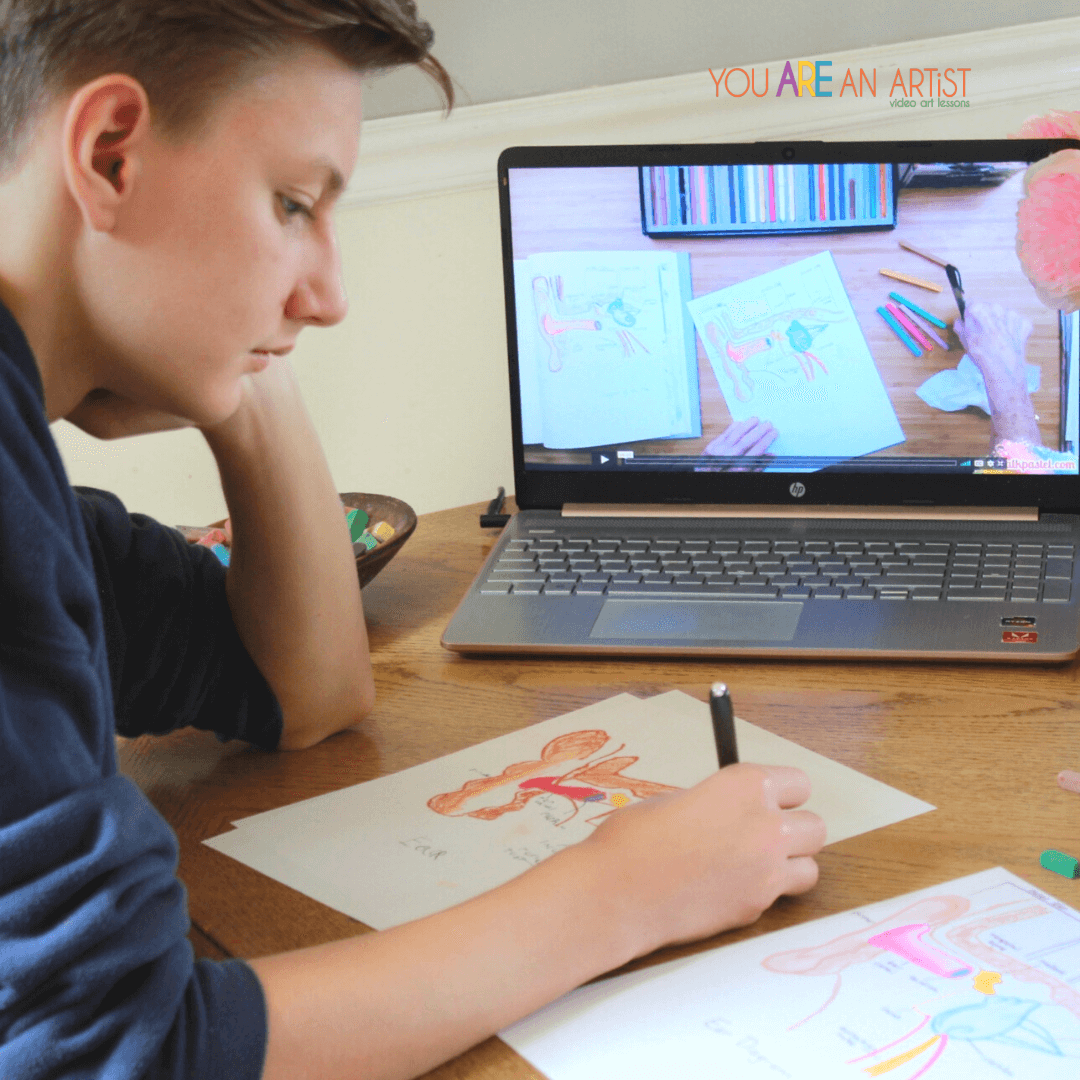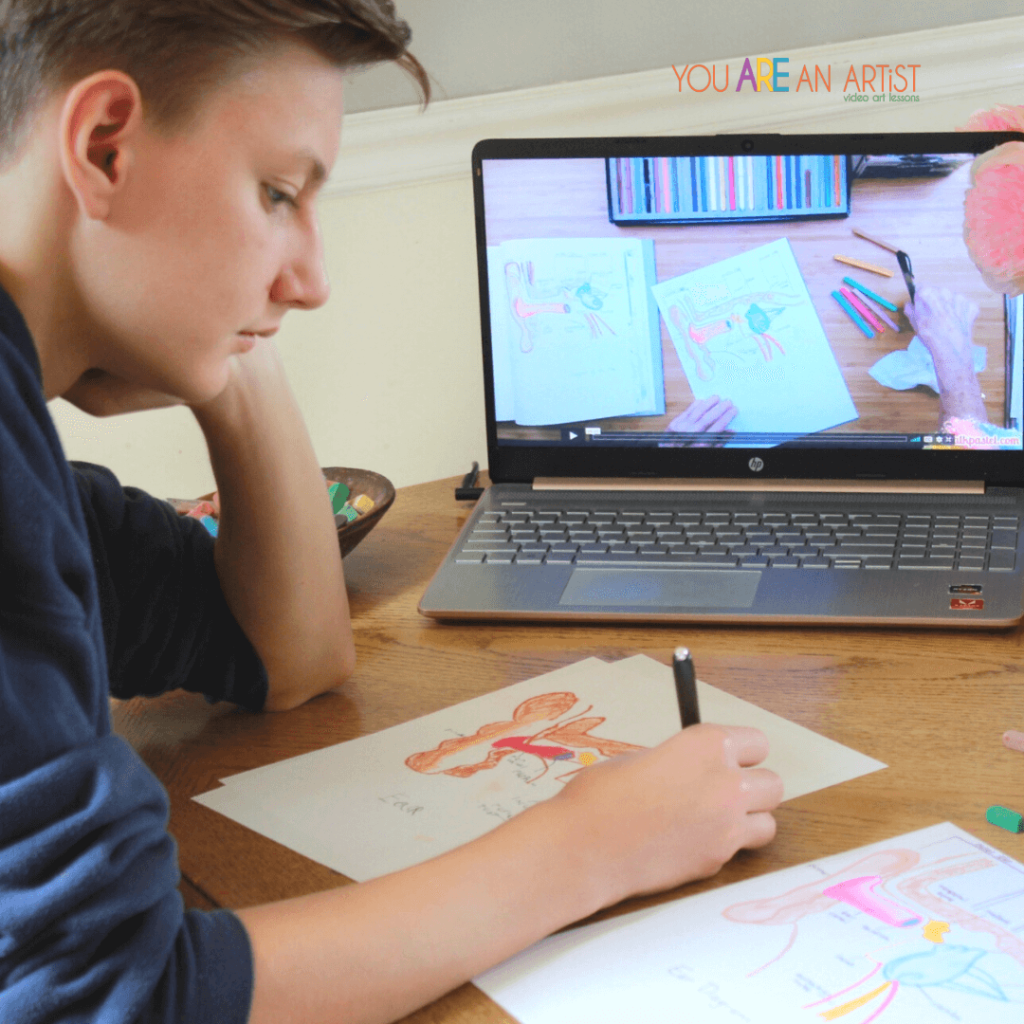 Homeschool Anatomy & Biology
Homeschool Chemistry & Physics
Homeschool Astronomy
Homeschool Botany
Plus so much more!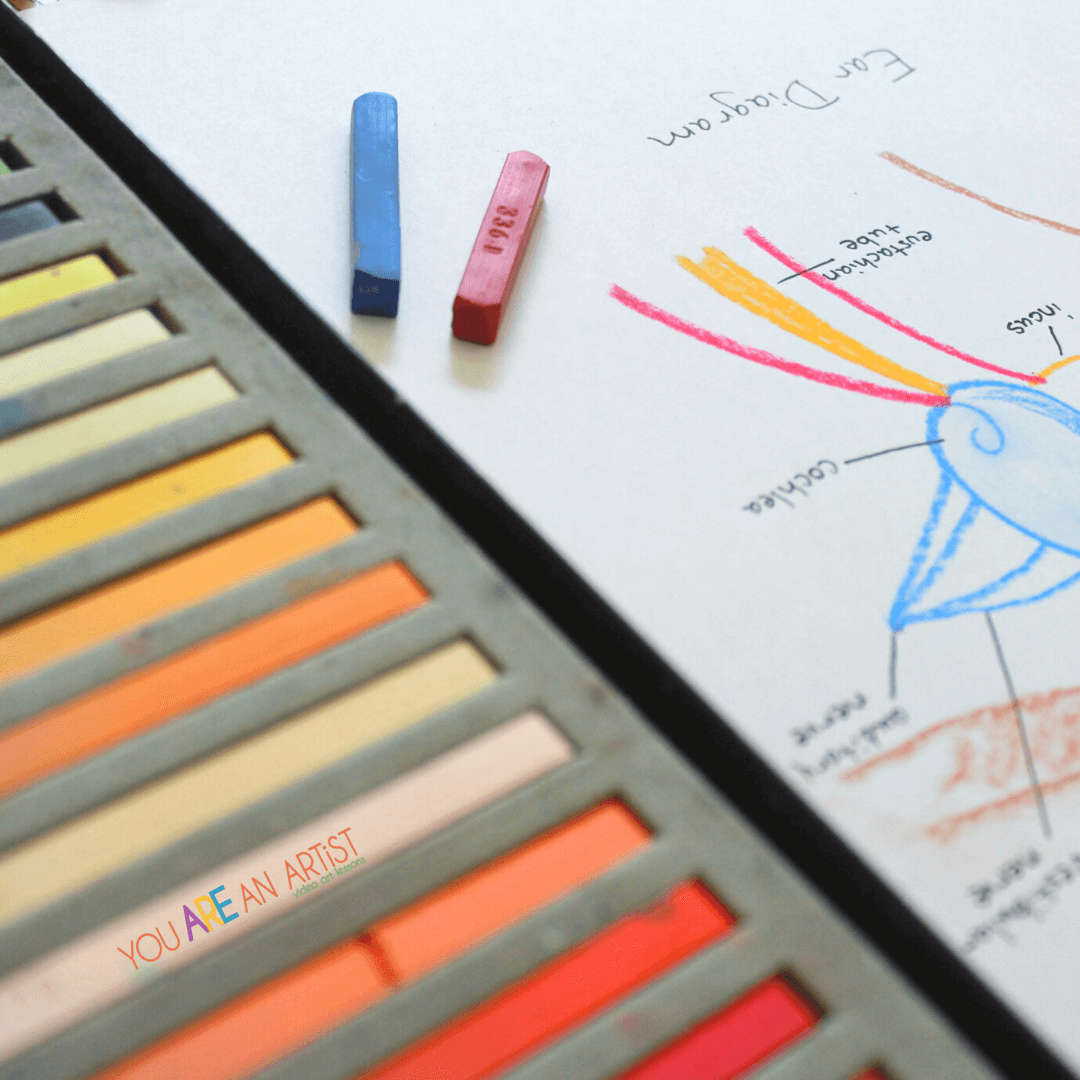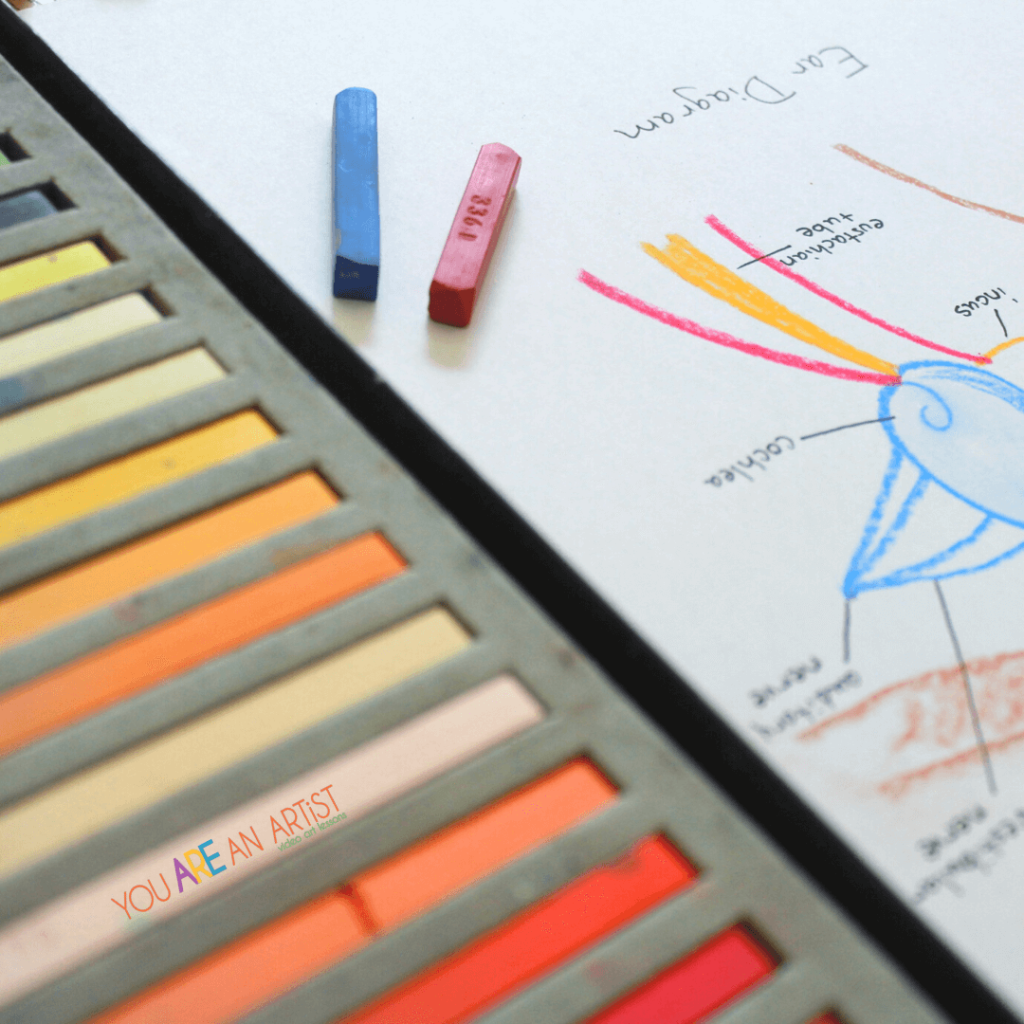 Homeschool Anatomy Study: Diagram The Ear
No matter what your kiddo may be studying, Nana has a corresponding lesson that can solidify the knowledge in a hands-on way. And I, for one, love the colorful diagrams that pair so beautifully with our homeschool lessons.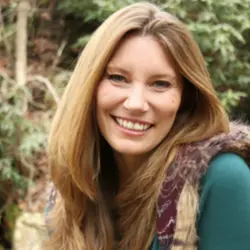 Erin is a writer, blogger, and homeschooler to two intense kids. Her blog is filled with information to help you explore a child led education while making meaningful connections with your children. Discover favorite read alouds, seasonal books, games, art projects, hands-on activities, and learn to just breathe through the ups and downs of life. She loves nature, farm life, good books, knitting, new pens, and hot coffee. Erin is a contributing writer for Weird Unsocialized Homeschoolers. Her work has also been featured on Simple Homeschool and Book Shark.