When you study famous artists in your homeschool, you might want to add a Tasha Tudor homeschool art lesson. Like myself, you may have seen her work so many times and not known it was the artwork of famous children's book illustrator Tasha Tudor. Some of our most beloved children's books are illustrated with her beautiful and intricate artistic styles.
Tasha Tudor is known for illustrating children's books like The Wind in the Willows, A Child's Garden of Verses, Little Women, The Secret Garden, Mother Goose, and more. Also noteworthy, Tudor wrote over a dozen children's books of her own, like Pumpkin Moonshine and A Time to Keep.
If you haven't heard of A Time to Keep, The Tasha Tudor Book of Holidays, it is a precious book that would be a fantastic addition to any homeschool library. It is a sweet and beautifully illustrated book that details one family's traditions for a calendar year. The traditions are rooted in goodness and include everything from homemaking, children's activities, and wholesome family fun.
We paired Nana's new Tasha Tudor homeschool art lesson with a simple tea time to celebrate this lovely book.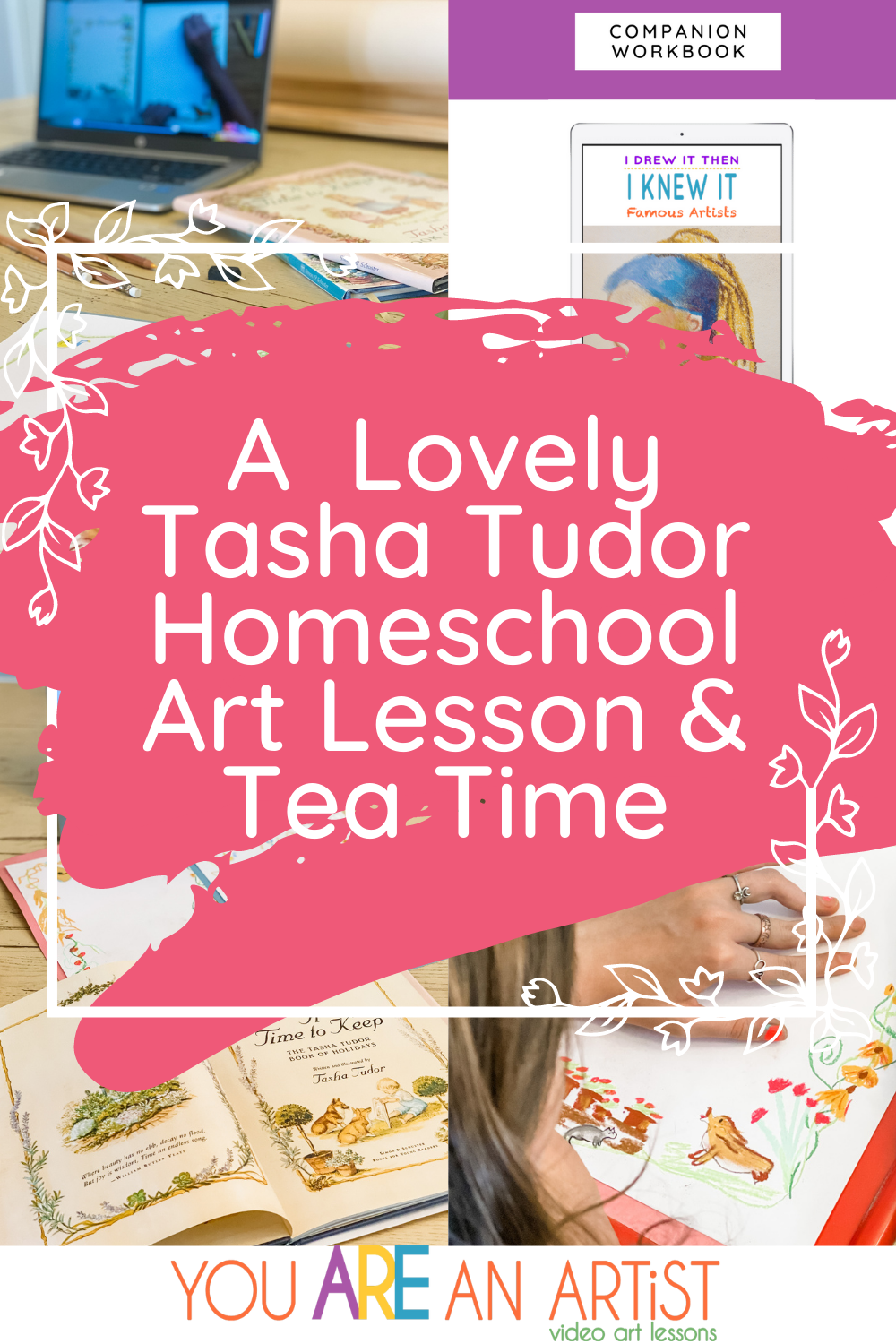 Tasha Tudor Homeschool Art Lesson and Famous Artist Study
We were thrilled when we heard Nana would be adding a Tasha Tudor art lesson to the YOU ARE AN ARTiST Complete Clubhouse. With access to over 800 homeschool art lessons and adding more each week, our membership has become extremely valuable to our homeschool.
My oldest is earning her visual art credit with YOU ARE AN ARTiST and a Tasha Tudor art & tea time sure is an exciting way to add to her hours.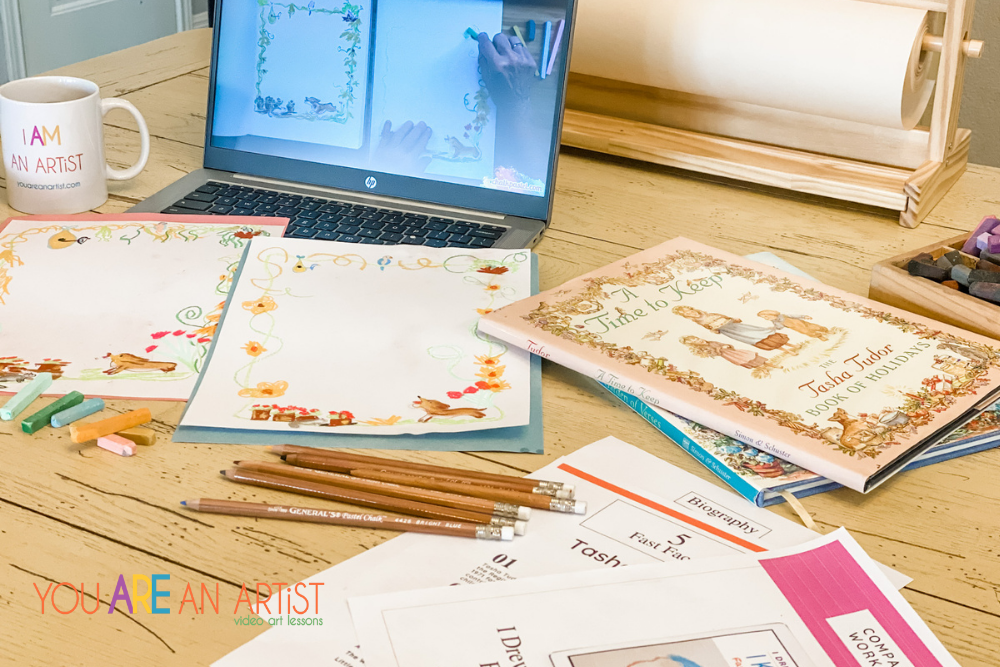 We spent a lot of time talking about Tasha Tudor's artwork from the few books we have on hand. Then we began looking up more of her artwork online. Viewing and analyzing art is half the fun! Tudor was such a talented artist, but one thing that stands out is her signature border illustrations.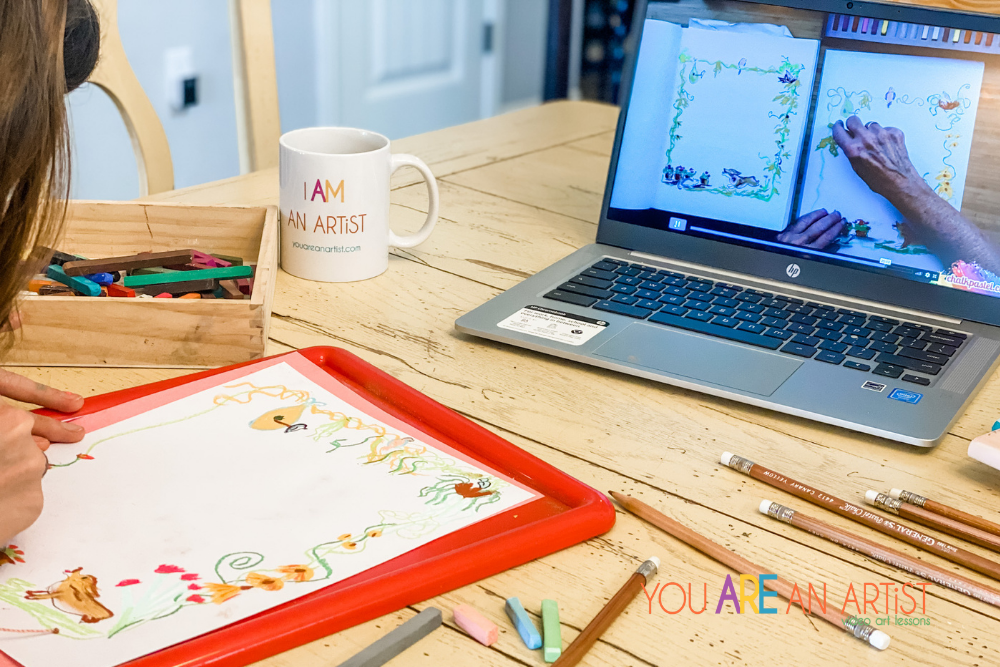 It is exciting to discuss how intricate each border is and noticed the details in each one. Her borders stand out and sometimes seem more significant than the illustrations inside of them. These are the homeschool discussions that I cherish.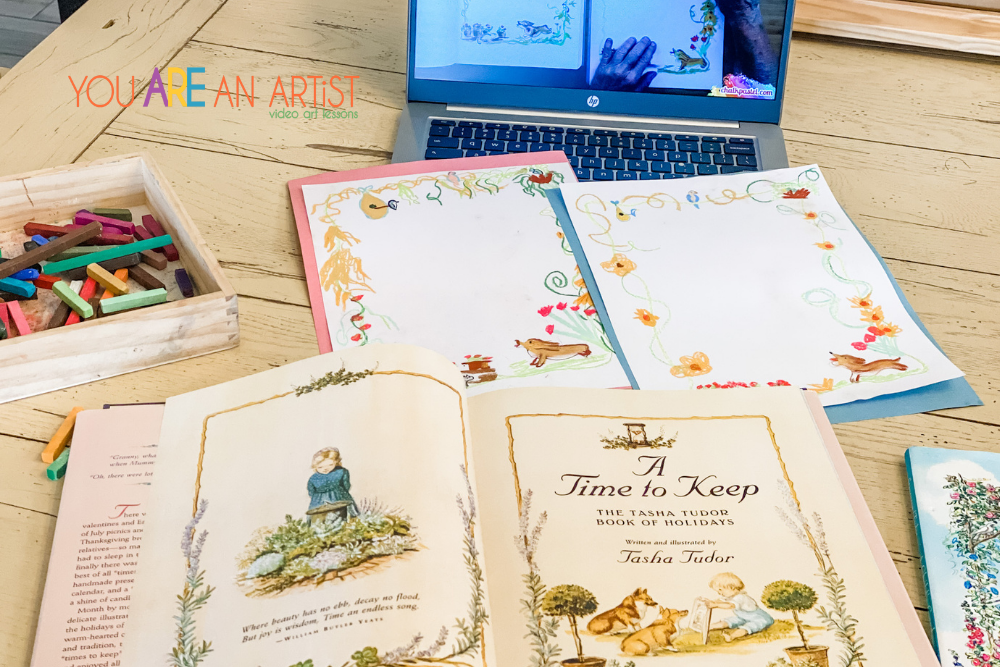 Nana's lesson was a perfect fit since Nana focuses on the border and allows the student to use their imagination to create a drawing or illustration inside. We left our borders open despite the appealing offer, we thought they were so pretty on their own.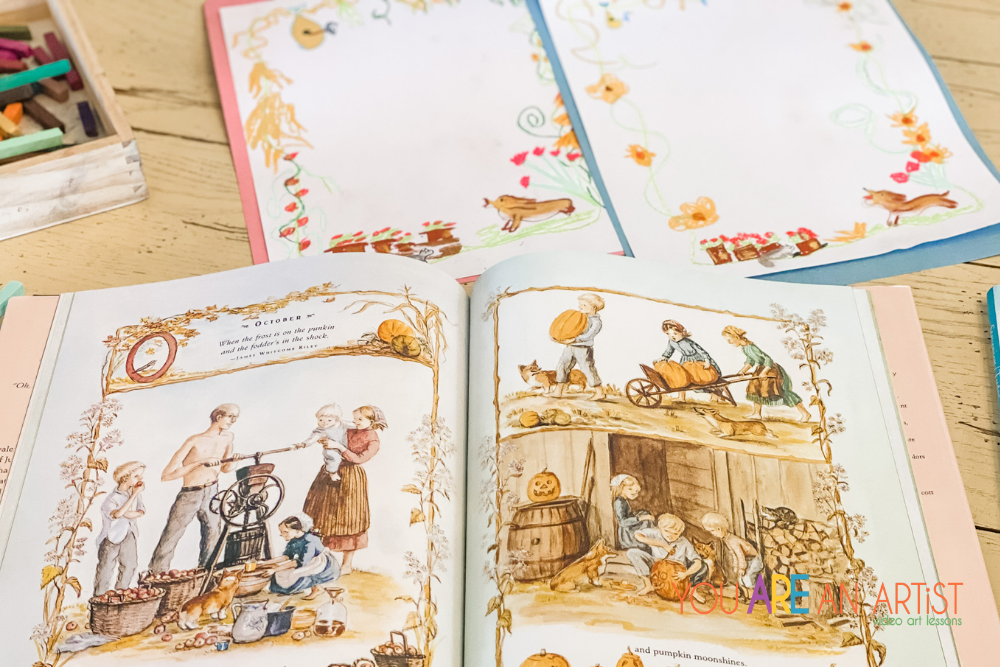 Resources to Complement Your Tasha Tudor Homeschool Art Lesson & Tea Time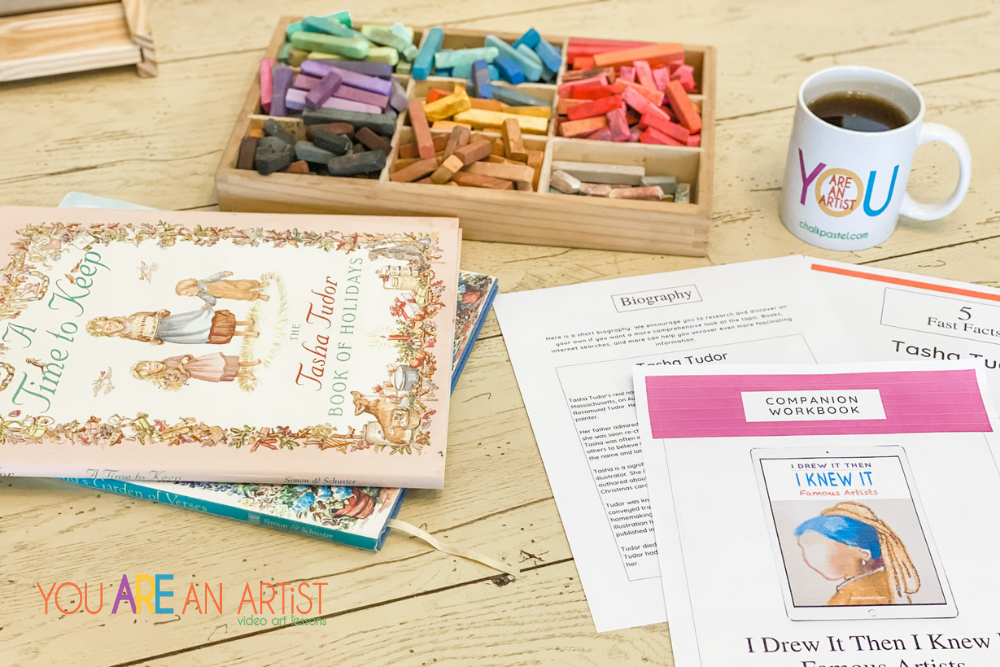 A Time to Keep by Tasha Tudor
You can reserve this one from the library, but I highly recommend adding it to your home library if you can. It's a wonderful book to gift your children too!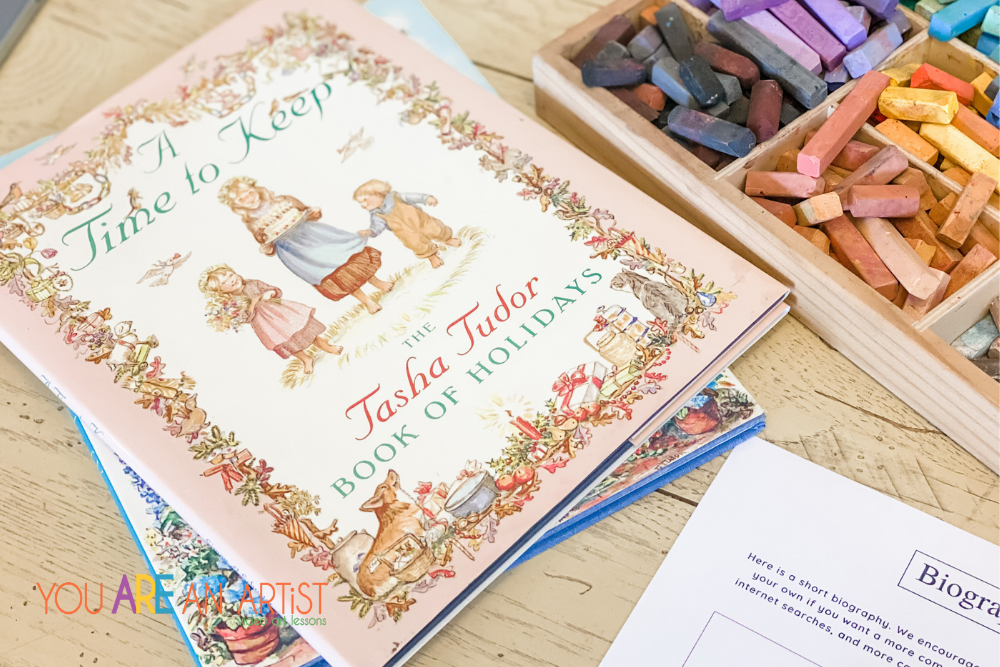 You can reserve or purchase more books from Tasha Tudor; just be careful to grab the correct copies. For example, if you are searching for A Child's Garden of Verses by Robert Louis Stevenson, you will need to be sure it's the copy illustrated by Tasha Tudor.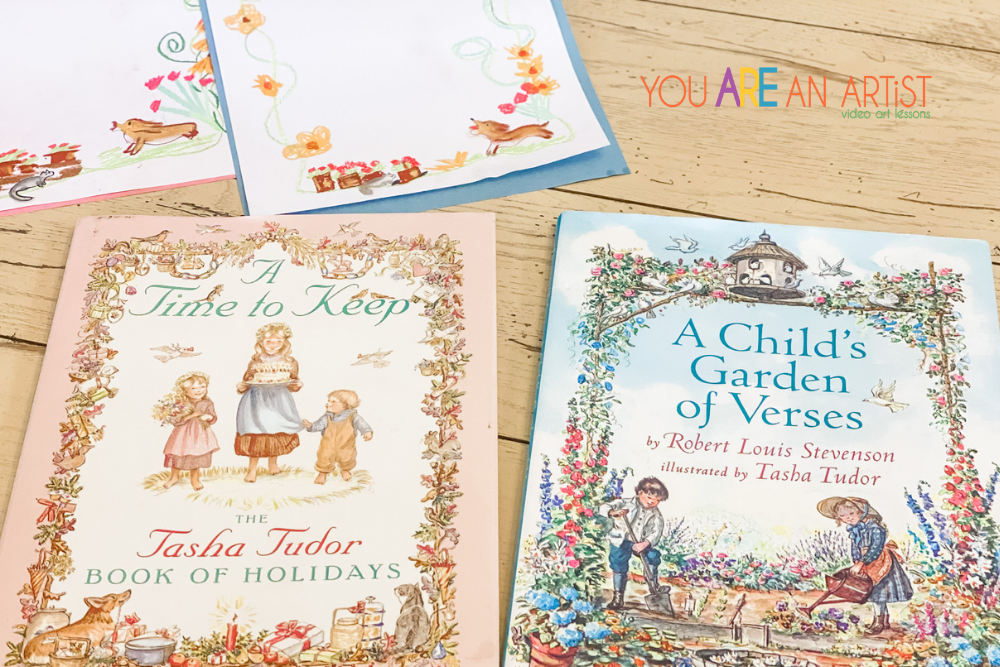 From Nana's Back Porch Famous Artists Podcast
We have recently been adding Nana's podcast episodes to our homeschool art sessions. I think Nana's podcast fits perfectly into tea times and homeschool art lessons. It is also nice to sit and listen with the kids occasionally. I always read aloud to my kids. But, I get a little break with Nana's podcast, and everyone is still learning. Win-win.
In case you haven't heard, Nana has podcasts for many other famous artists too! So make sure to add them to your other artist studies or homeschool morning basket time.
Nana's Tasha Tudor Famous Artist Lesson Podcast
An Overview of Nana's Tasha Tudor Famous Artist Lesson
3:20 Tasha Tudor's Name
3:59 Famous Friends
5:42 Tasha Tudor's Farm
6:36 Corgis
7:46 Border Paintings
Listen to Nana's Tasha Tudor Podcast on YouTube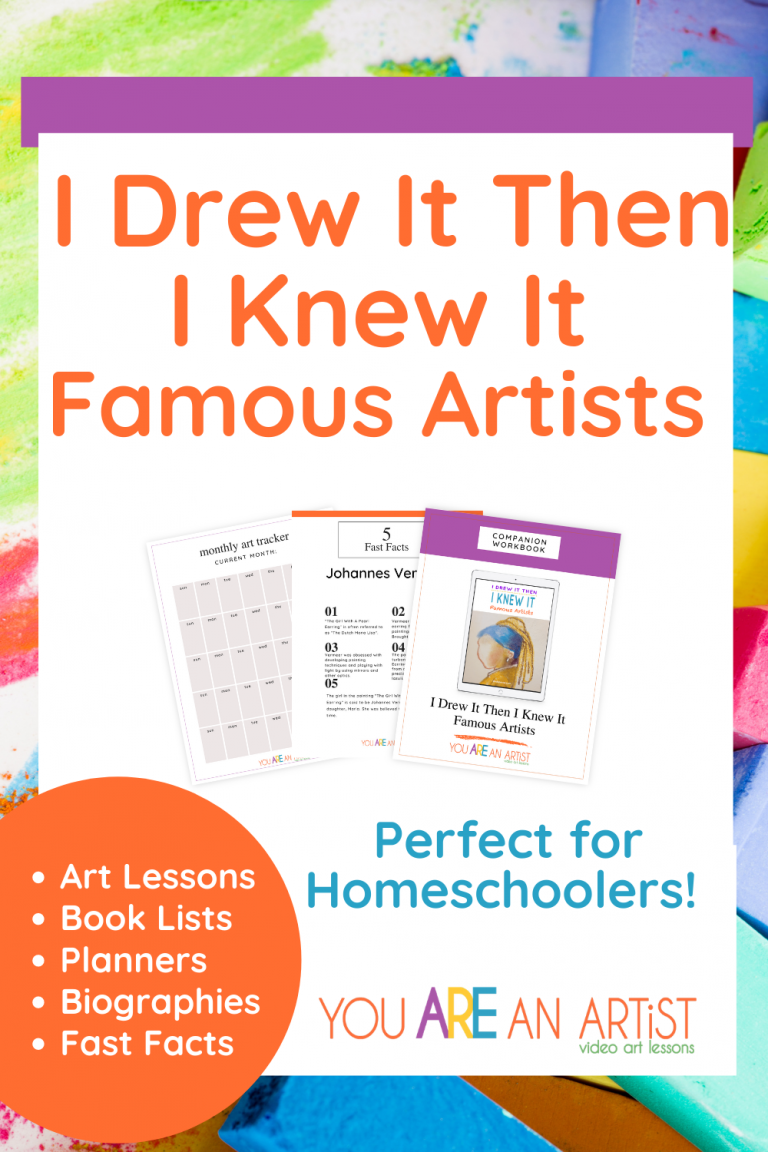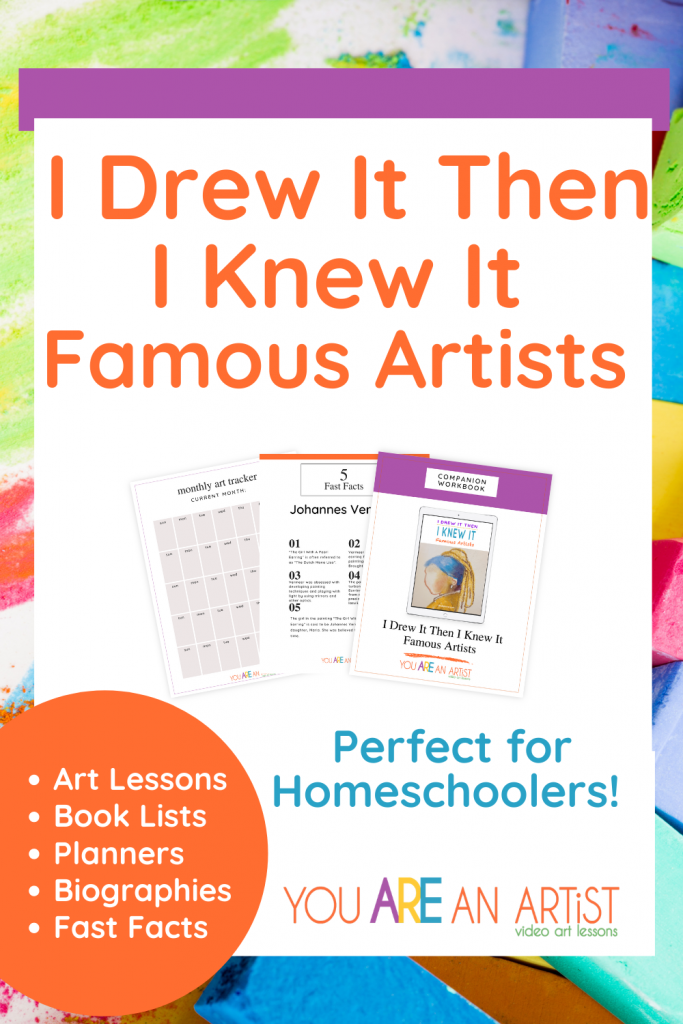 I Drew It Then I Knew It Famous Artist Companion Curriculum Workbook
Last but most certainly not least is the Famous Artist Companion Workbook. When studying famous artists in your homeschool, you can use the biographies for each artist from the companion workbook. I usually read the biography and five fast facts from the workbook aloud before or sometime during our art lesson.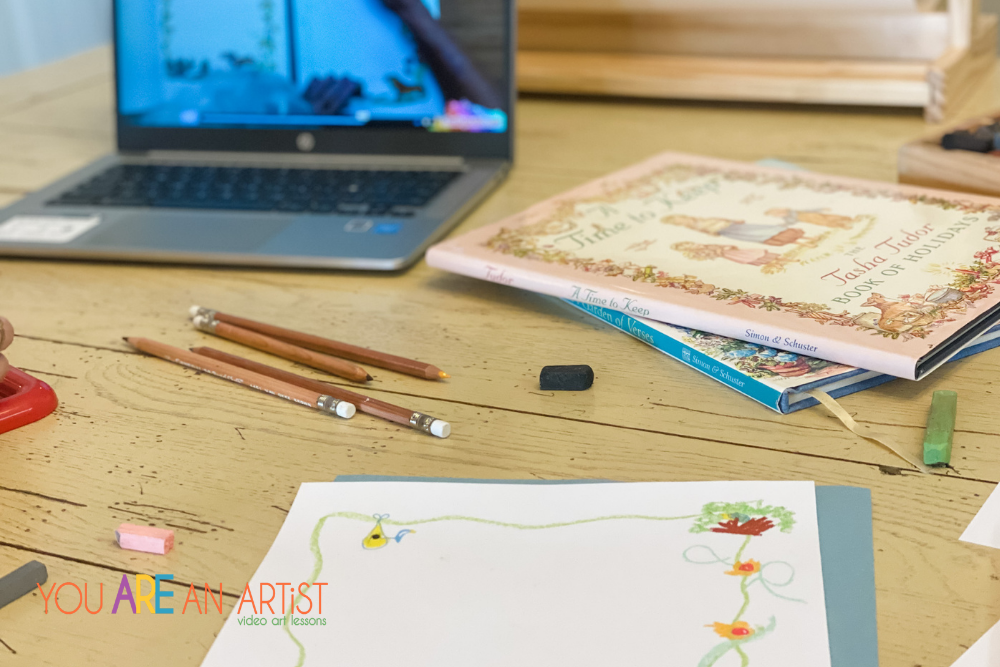 I love that the art lessons are online and self-paced. So we can pause at any time to read or catch up with our art project if we need to. You will also find helpful resources inside the companion workbooks like planners, book lists, and more to help you round out your famous artist studies.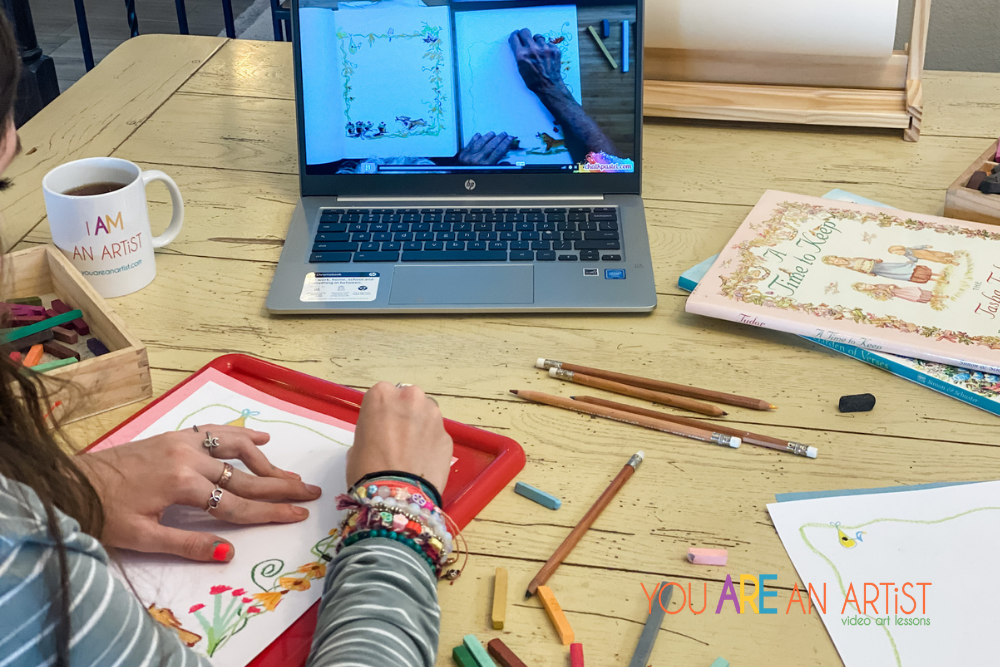 Other Famous Artists to Explore in the You ARE an ARTiST Complete Clubhouse
Betsy Ross
Andy Warhol
and more!
We hope that you are inspired to host your own Tasha Tudor homeschool art lesson & tea time too! It's in these sweet homeschool moments that the best memories are made.
Courtney is a Jesus-pursuing, native Texan, homeschool mom of three, and she believes homeschooling can be a peaceful and productive rhythm. At Grace, Grow & Edify she helps families create peaceful homeschooling atmospheres through faith, organizational strategies, and cultivating strong roots at home. She is also the founder of Homeschool Mastery Academy.