Did you know that history doesn't have to be boring? That's right; you can bring fun activities for history class into your homeschool with these chalk pastel lessons.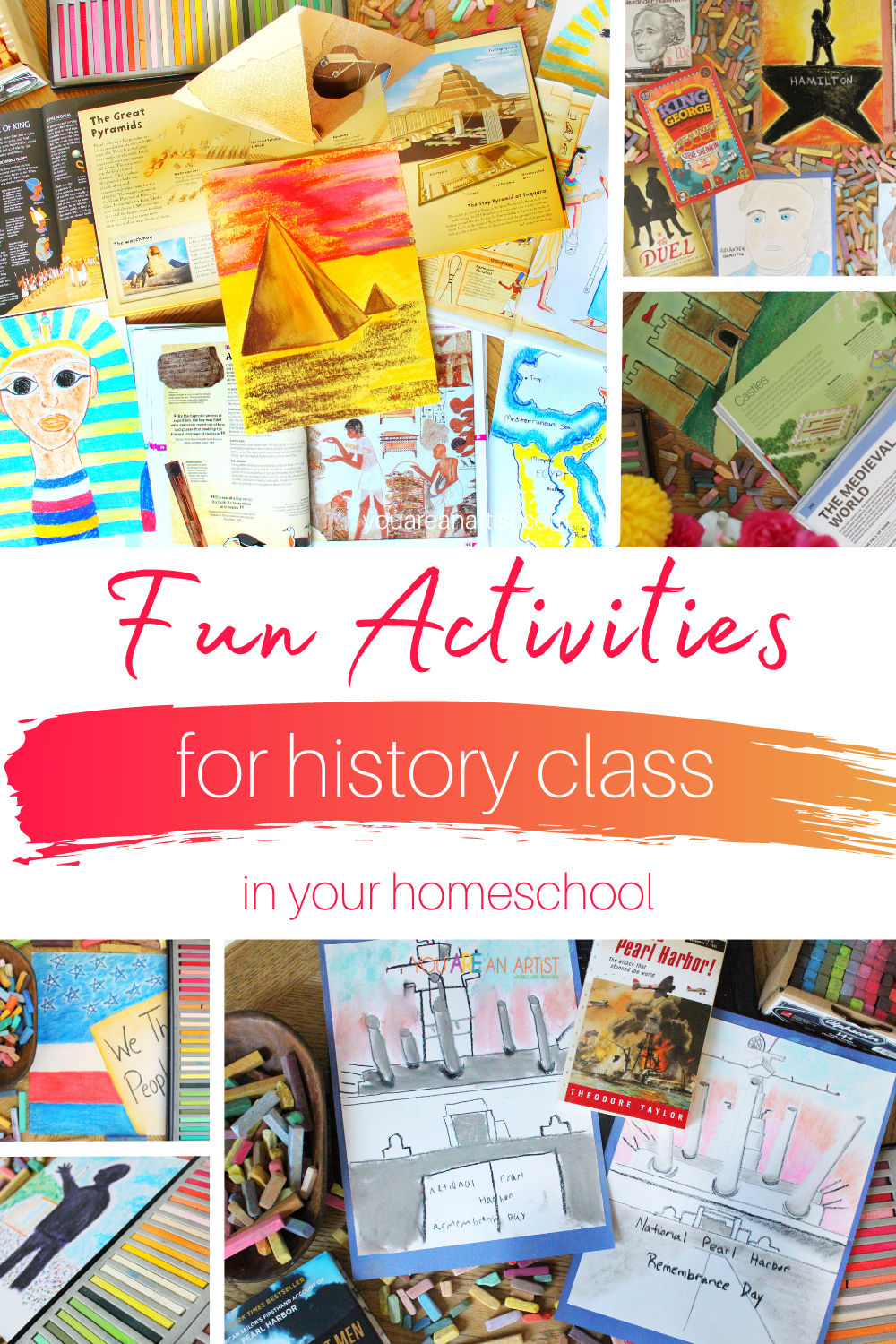 Bring History To Life With Engaging Activities

Adding hands-on activities to any history lesson creates an immersive and engaging learning environment. This means that kids comprehend and thus retain more of their learning. Art can bring any textbook to life or enhance living history books with a multi-sensory approach! You'll need a simple set of chalk pastels, a pack of construction paper, and Nana's video art lessons! Then watch the learning begin.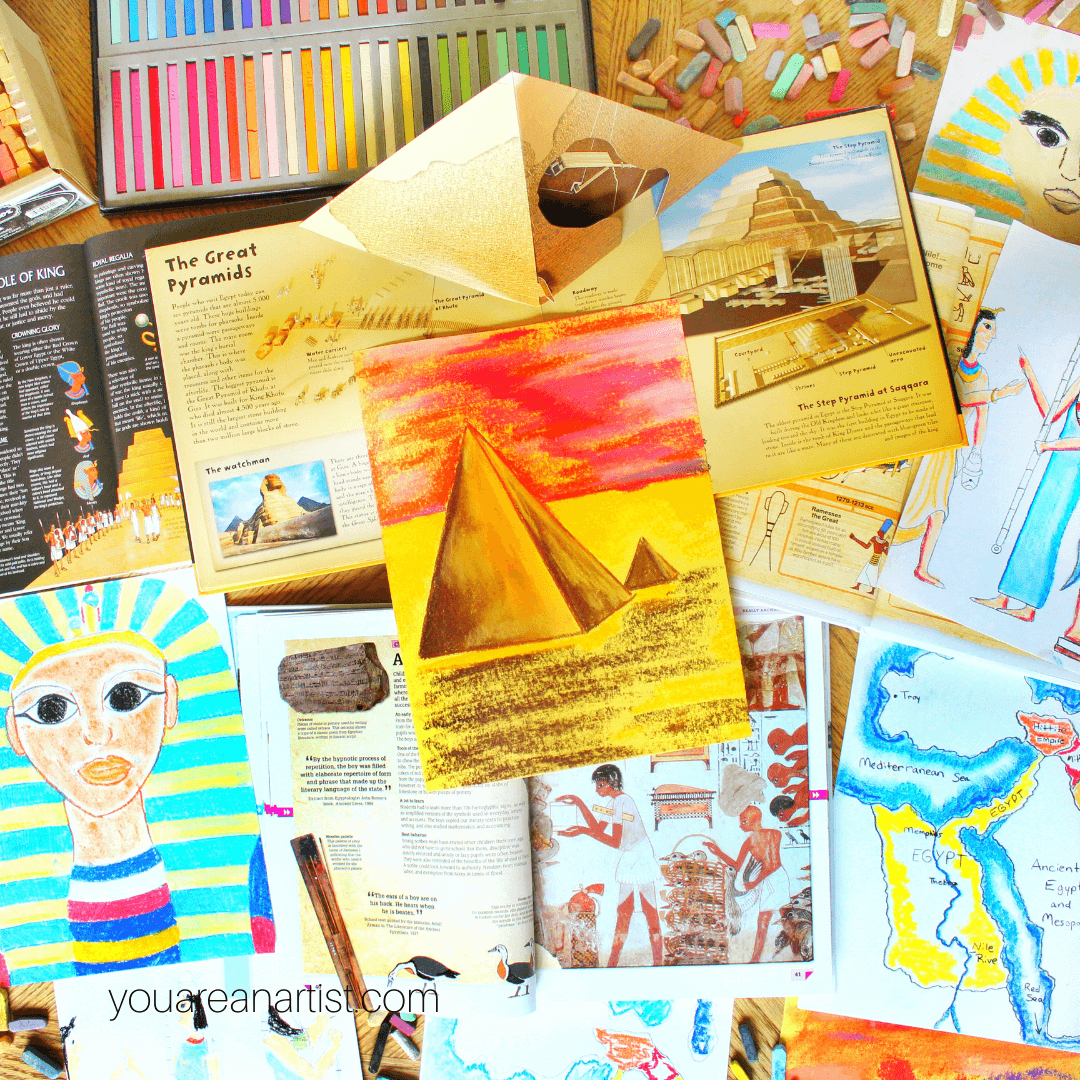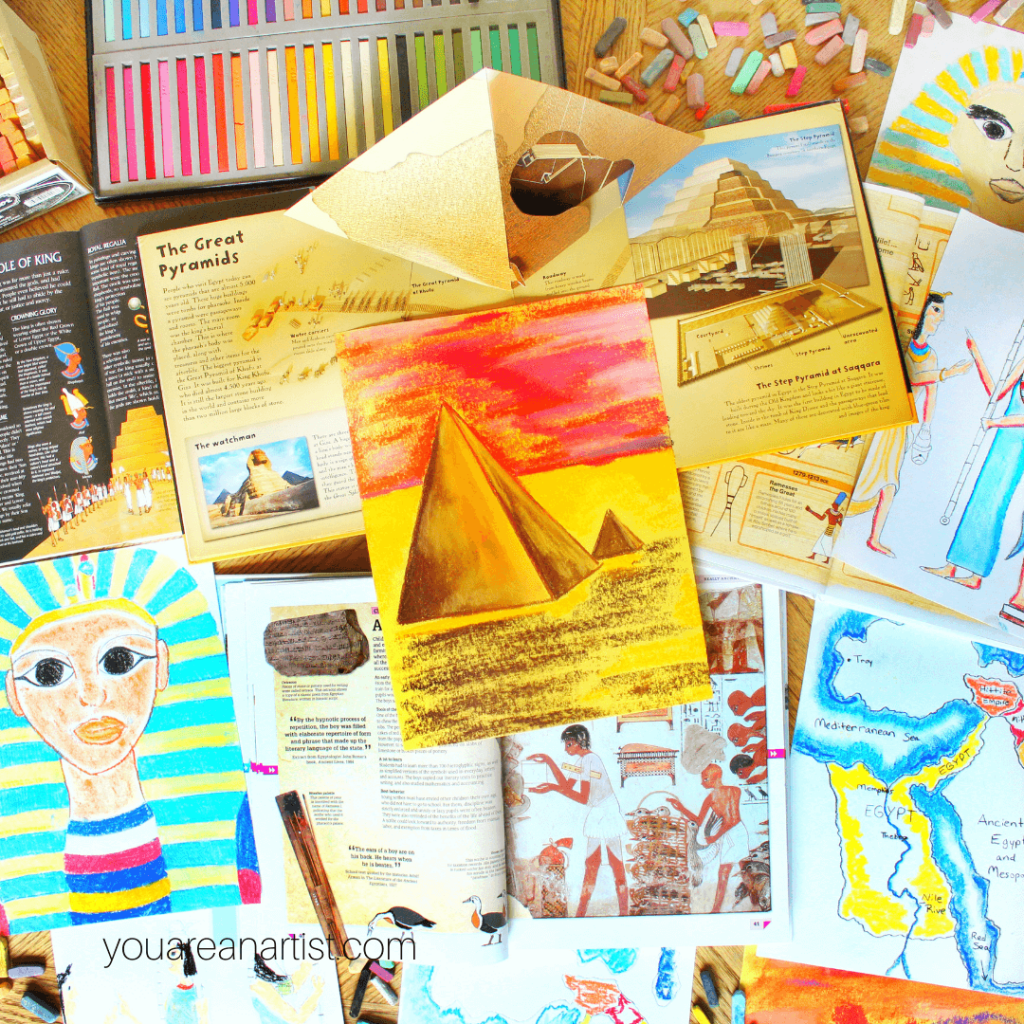 Fun Activities For History Class In Your Homeschool
We've covered many different timelines over the years, and our You ARE An Artist Complete Clubhouse Membership ensures that there is almost always a corresponding art lesson. My kids have loved painting the pyramids of Giza, medieval castles, mapping the Louisiana Purchase, and so much more!
You, too, can expand your history studies with Nana's chalk pastel homeschool art lessons because art is the perfect way to encourage hands-on learning and exploration through historical timelines. Engage your children with color, lines, and form as they recreate these periods of the past. Did you know Nana has courses for:
You can check out more of the individual lessons available below.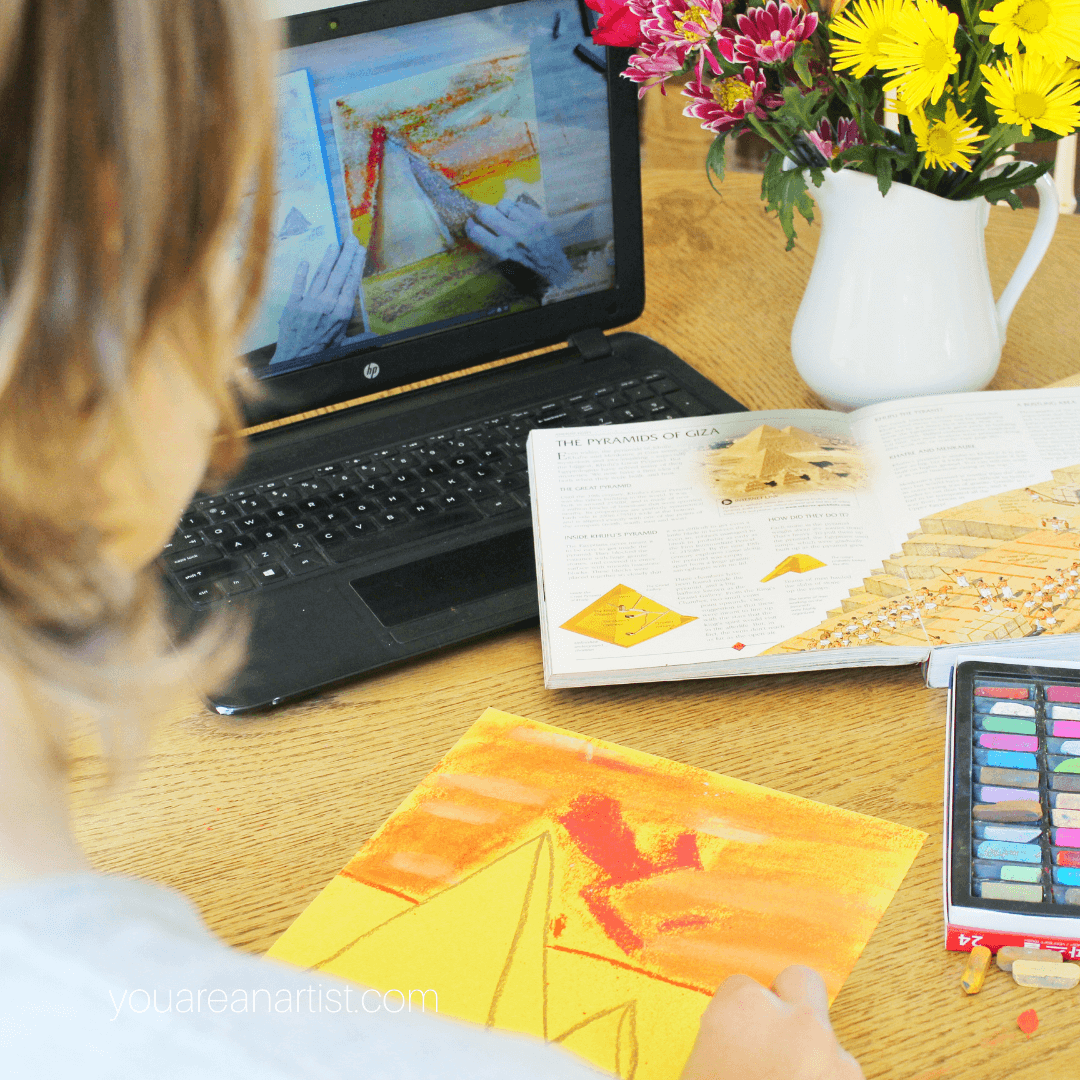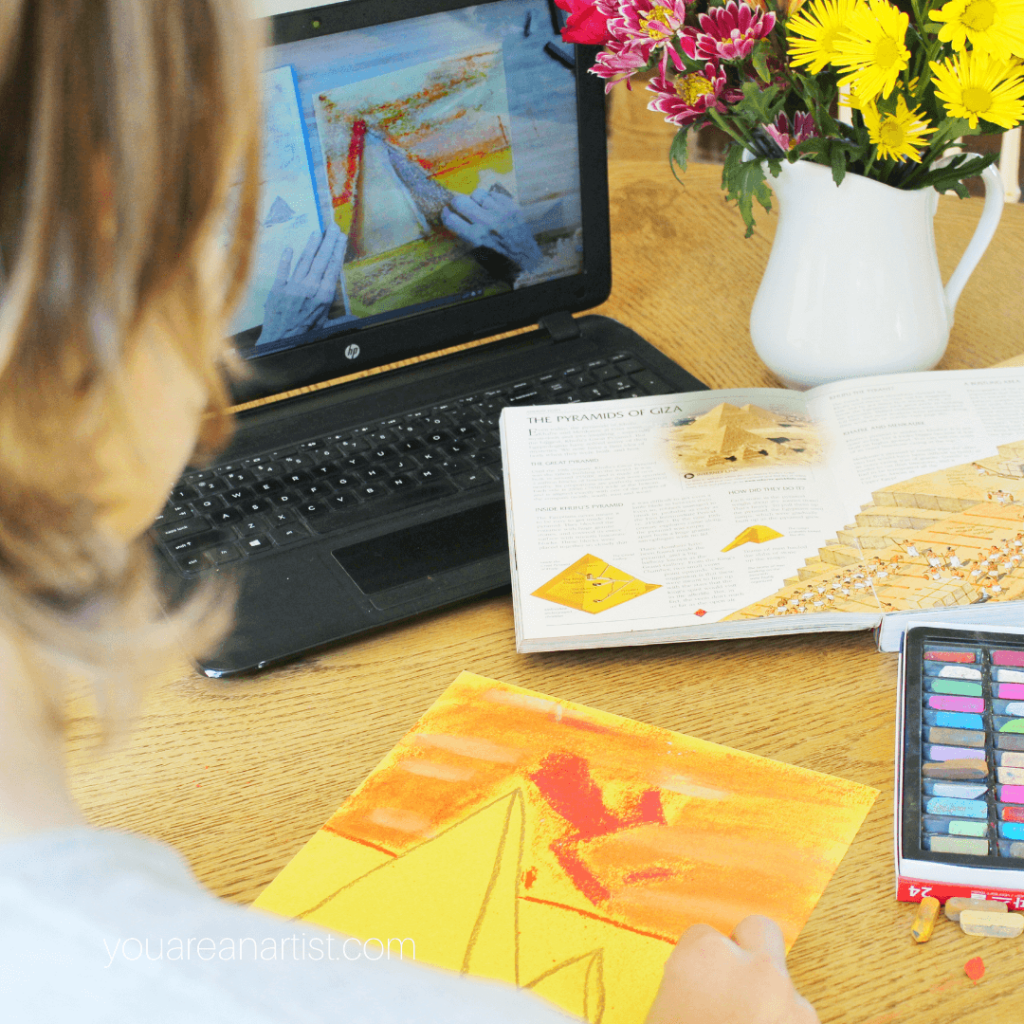 Ancient History
The Ancient History Video Art Lessons include:
Greek philosopher
Chinese Emperor
Ancient Buddha under Bodhi tree
Alexander the Great: helmet
Ancient Rome: Coliseum
Peloponnesian Wars: Spartan & Athenian soldiers
The Roman Empire: Caesar
The Life of Jesus: Sermon on the Mount
You ARE an ARTiST Complete Clubhouse Members also enjoy:
Pyramids
King Tut
Hieroglyphics
Ancient Egypt/Nile Map
You can also add in the corresponding Old Testament Bible Lessons:
Joseph's Coat of Many Colors
Moses and the Parting of the Red Sea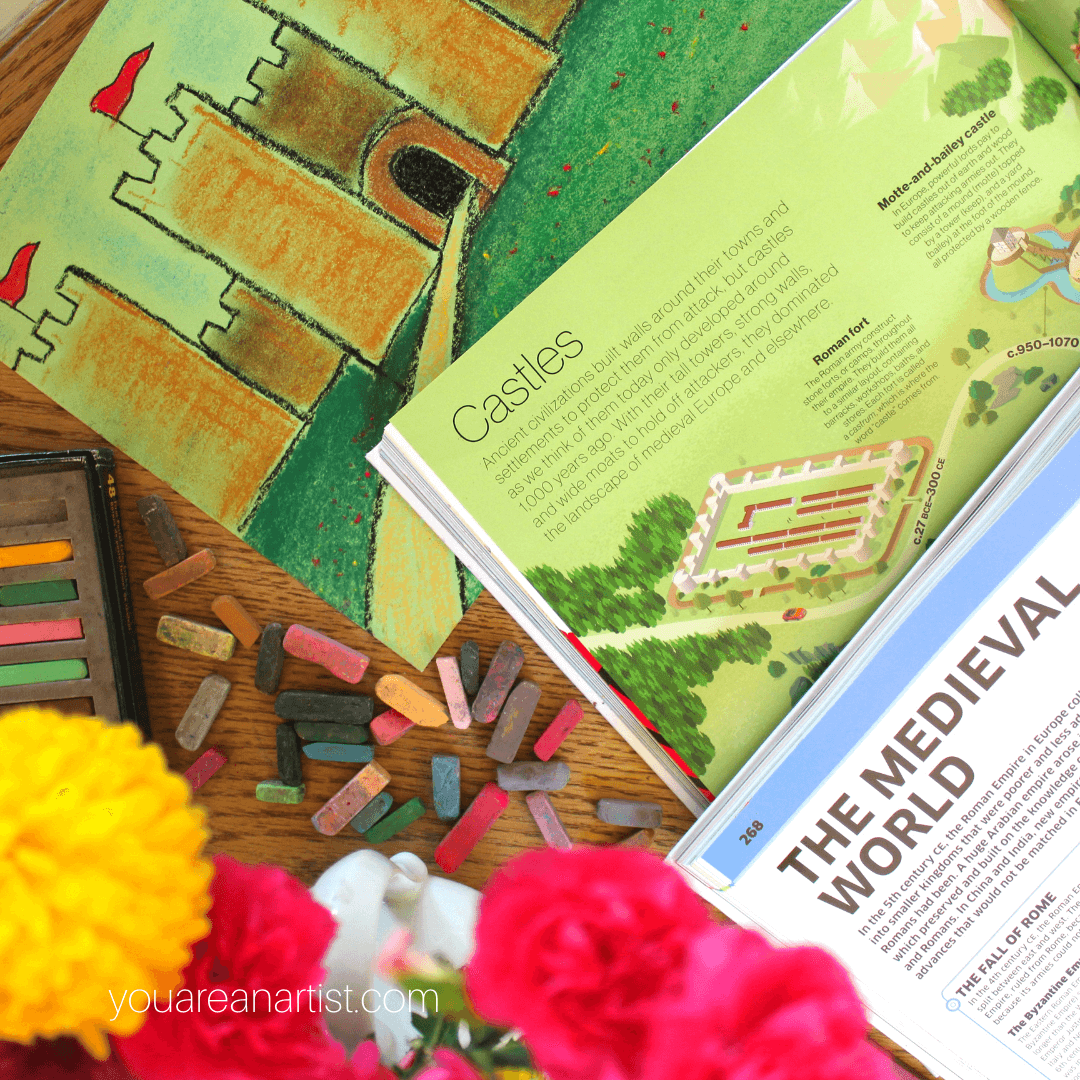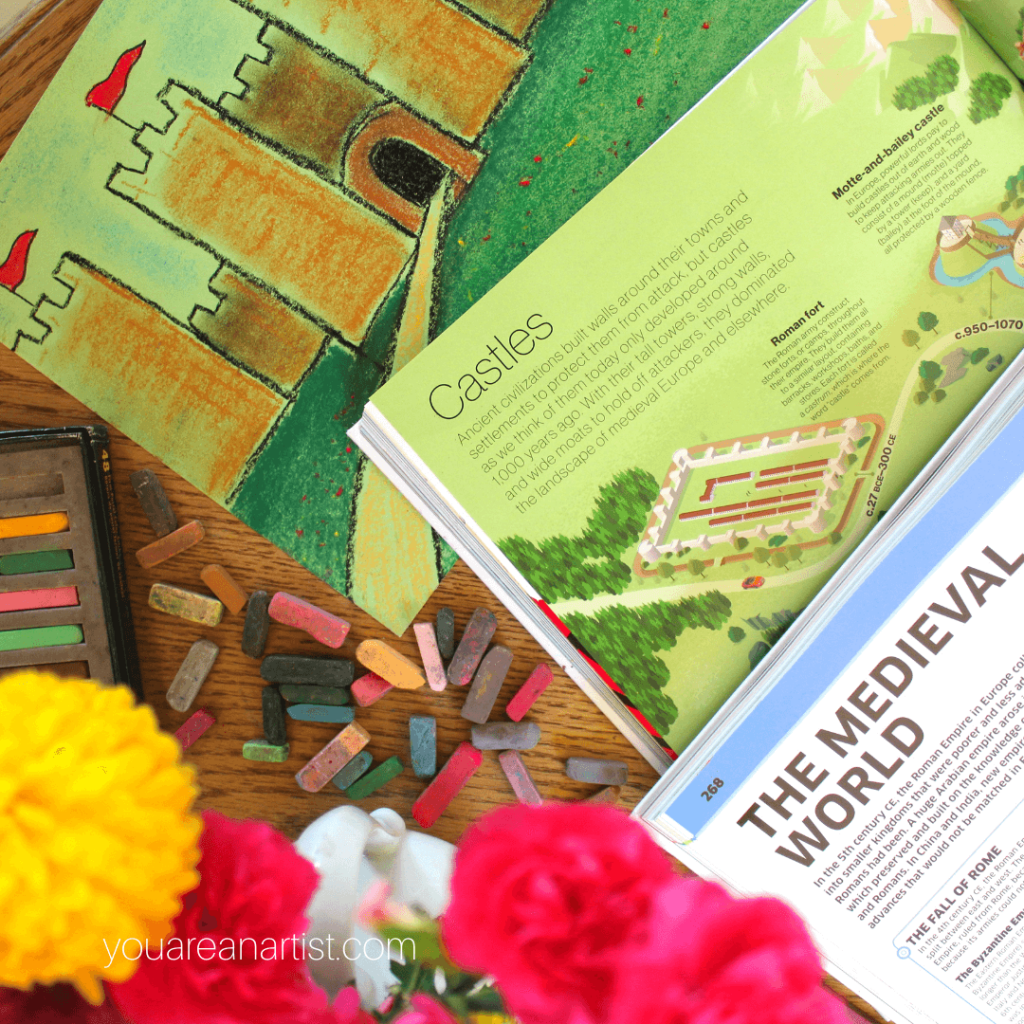 Middle Ages
Dragon
Stained glass
Cathedral
Viking ship
Viking helmet
Castle
Catapult
Lute
Jester
Crown
Court dress
Illuminated letter
Medieval garden
Crusade banner
Robin Hood
Knight
Banquet table
Shield
Falconer-Hawk
Excalibur in the stone
Festival tent
War of roses
Joan of Arc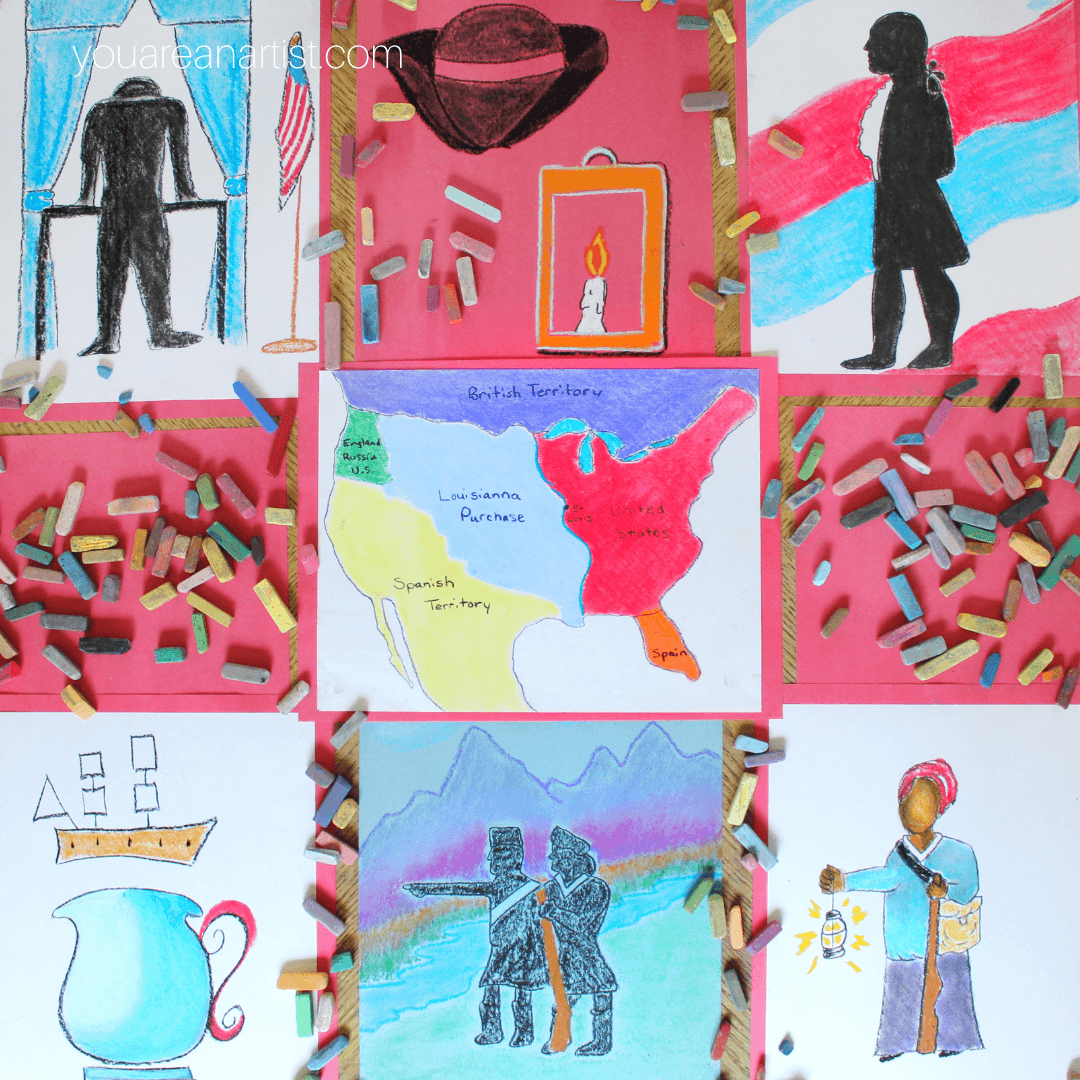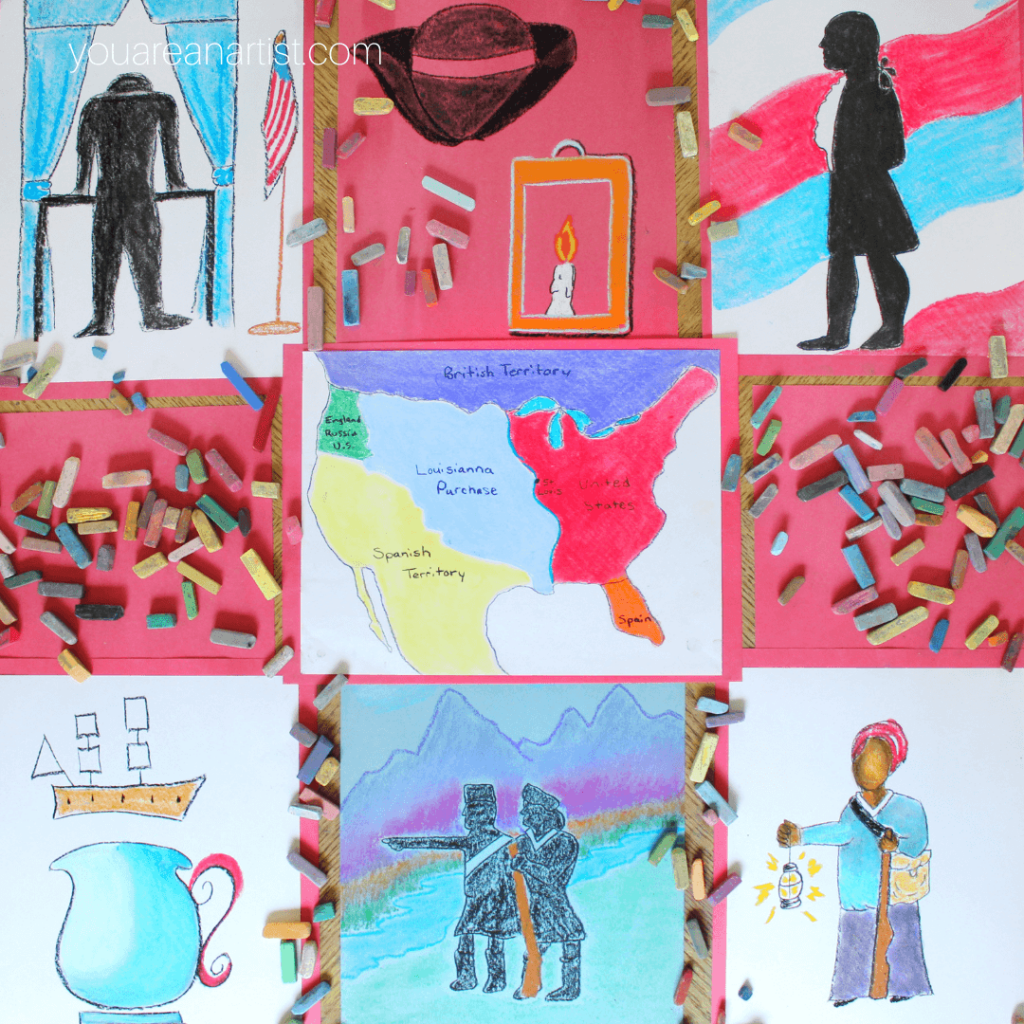 American History
Early American history art lessons? Nana's got you covered!
Revolutionary War uniforms – Continental soldier and British soldier
Boston Tea Party
Early colonists
White House
The Constitution
Women in War
Paul Revere
Lewis and Clark
Native Americans – Midwestern Tribes Headdresses
Napoleon
French Flag
War of 1812
Columbus
Harriet Tubman
13 Colonies
You ARE an ARTiST Complete Clubhouse Members also enjoy:
Three Branches of Government
Alexander Hamilton
King George, III
Presidents continuing series
American Landmarks
Maps continuing series
Famous Artists and Composers continuing series
Literature continuing series
7 American History Homeschool Lessons Your Kids will Love and Hamilton The Musical Homeschool Study has been among our favorite American History studies thus far.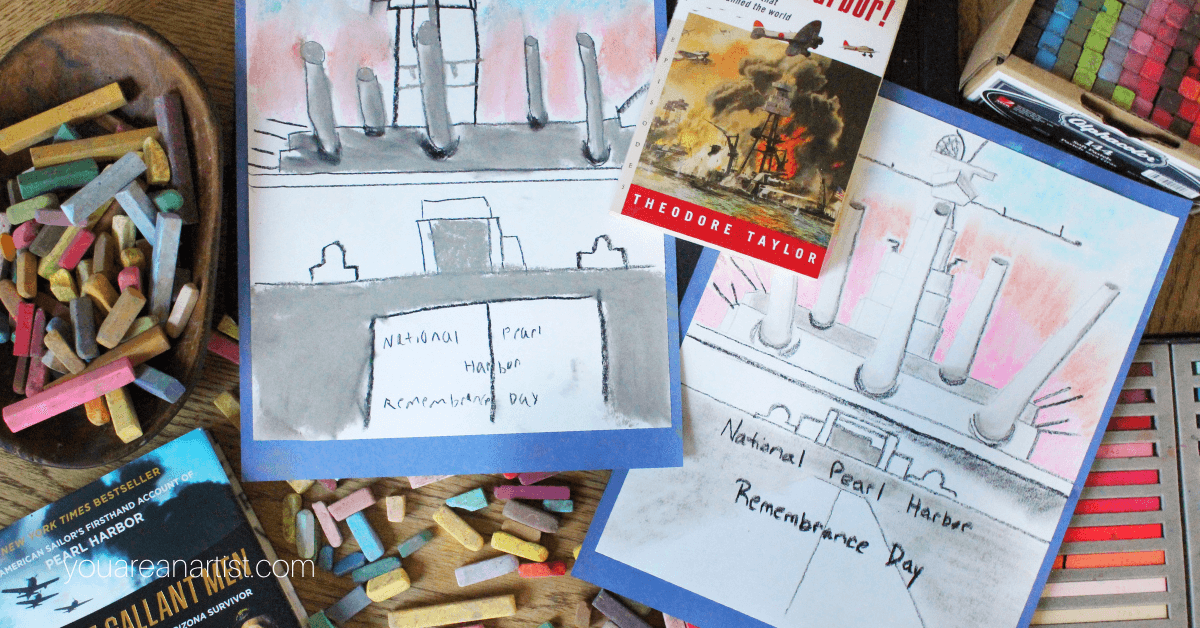 Modern History
My son is also obsessed with World War II and Modern History. I'm so grateful that Nana has video art lessons to help explore this time period as well:
Queen Victoria's Empire
Theodore Roosevelt
WWI & II War Helmets
Broadcasting
Martin Luther King, Jr.
Space Exploration
Women's Suffrage
Medical Advancements
Modern Literature
You ARE an ARTiST Complete Clubhouse Members also enjoy:
Queen Elizabeth II
Winston Churchill
Big Ben and other World + American Landmarks
Presidents series
Famous Artists and Composers continuing series
Literature continuing series
Maps continuing series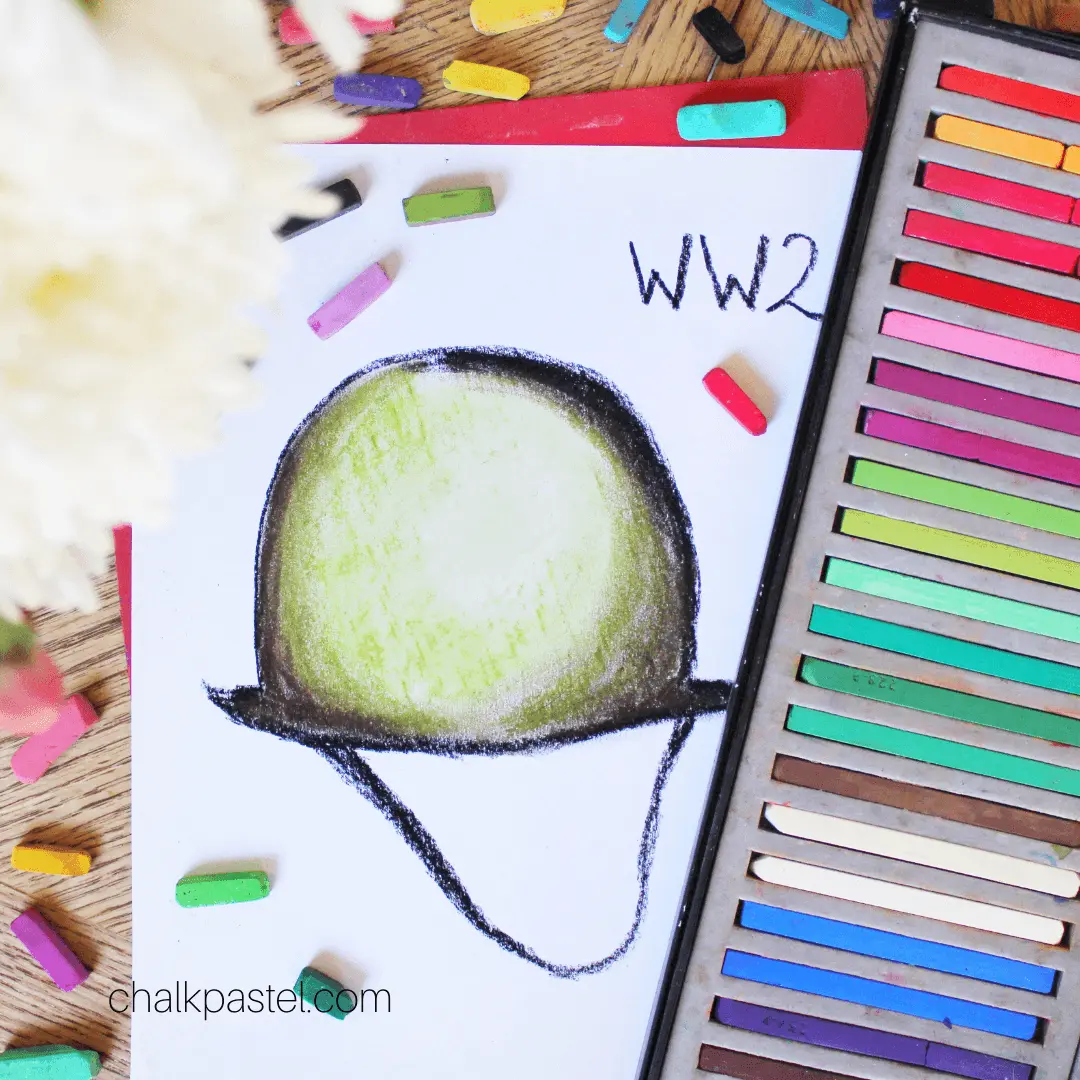 Fun Activities For Science, Literature, and More In Your Homeschool

Nana has loads of homeschool science resources to keep the learning going beyond history. When you have a You ARE an Artist Clubhouse Membership; you'll have access to over 800 video art lessons. Or you can find all the science and literature lessons in the I Drew It Then I Knew It series!
Homeschool Anatomy & Biology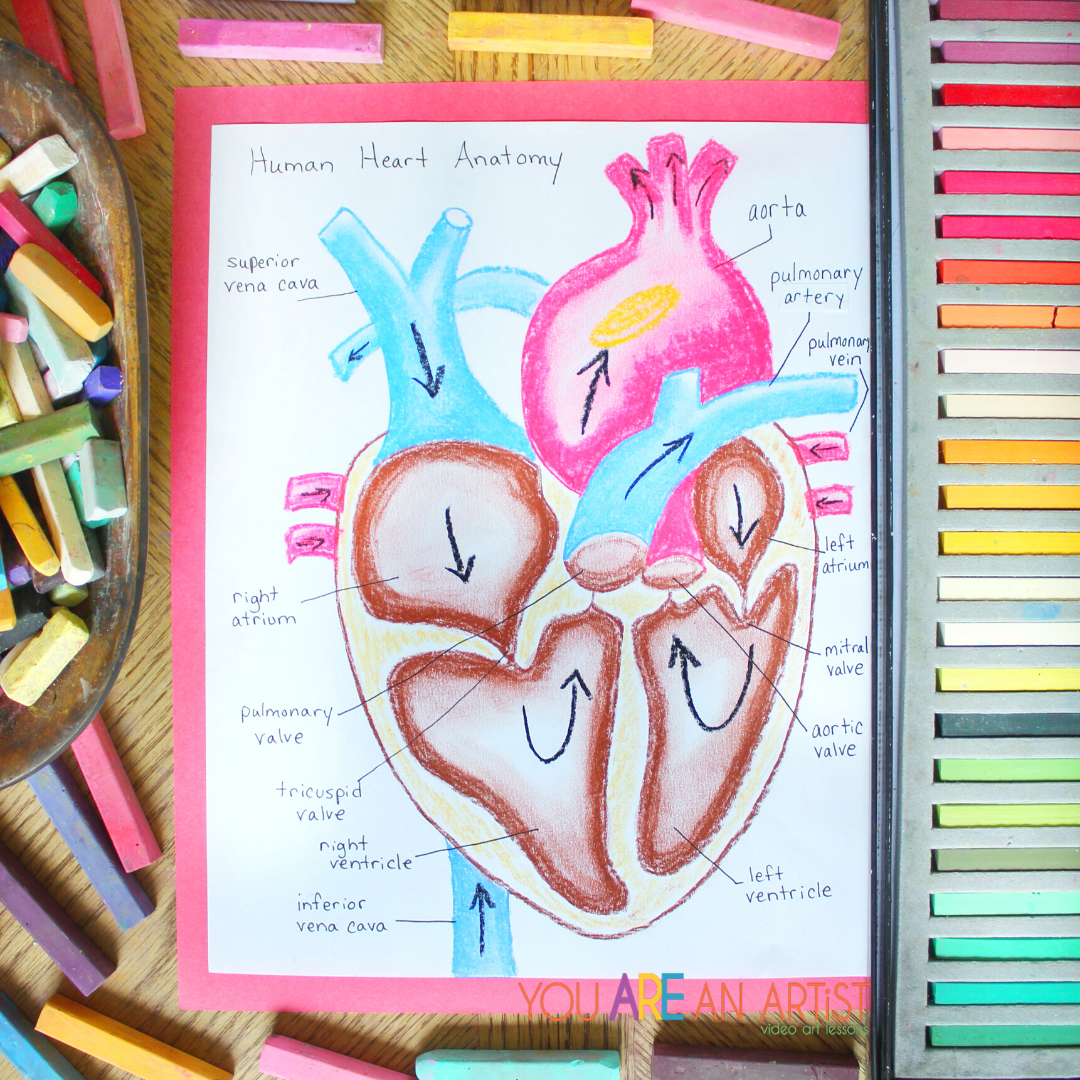 Homeschool Chemistry & Physics
Inventors Clubhouse (includes the following)
Fulton steamboat
Henry Ford automobile
Nikola Tesla electricity
Wright brothers airplane
Light Prism – Sir Isaac Newton
Benjamin Franklin and electricity
Steam railroad engine
Samuel Morse telegraph
Thomas Edison's light bulb
Alexander Graham Bell's telephone
Homeschool Astronomy
Solar System Clubhouse (includes all the planets!)
Solar Eclipse
Space Exploration Clubhouse (includes the following)
Spiral Galaxy
Nebula
Comet
Night Sky – Big and Little Dipper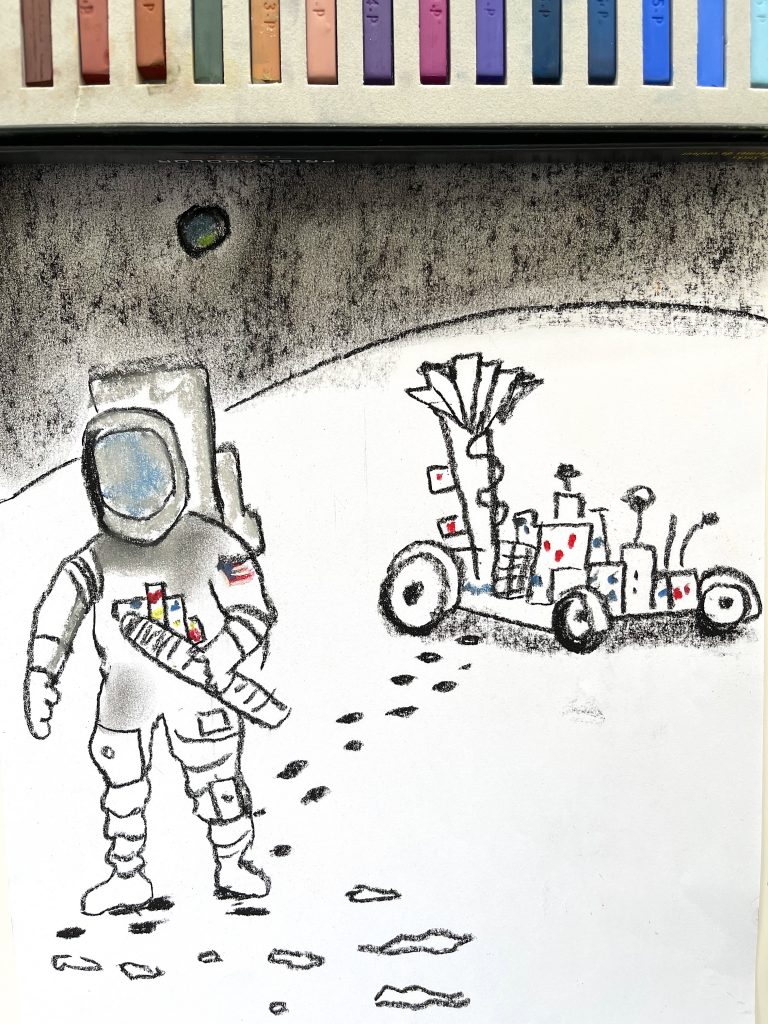 Homeschool Botany
Literature Studies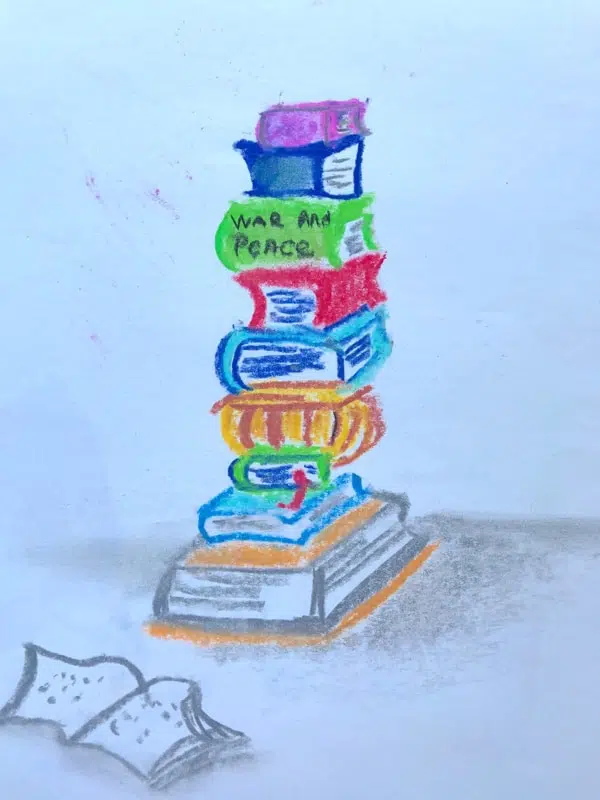 Fun Activities For History Class In Your Homeschool
No matter what period of history your homeschool is immersed in, there are fun activities for history class to be enjoyed. Let Nana take you on a trek through the timelines of Ancient through to Modern times and everything in between!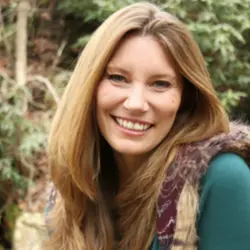 Erin is a writer, blogger, and homeschooler to two intense kids. Her blog is filled with information to help you explore a child led education while making meaningful connections with your children. Discover favorite read alouds, seasonal books, games, art projects, hands-on activities, and learn to just breathe through the ups and downs of life. She loves nature, farm life, good books, knitting, new pens, and hot coffee. Erin is a contributing writer for Weird Unsocialized Homeschoolers. Her work has also been featured on Simple Homeschool and Book Shark.