Build beautiful memories with your family with these awesome April homeschool activities. Find art lessons for Easter, famous artists, Earth Day, plus mini moments for homeschool moms and more spring homeschool ideas! Don't miss the new I Drew It Then I Knew It Science course too!
Awesome April Homeschool Art Activities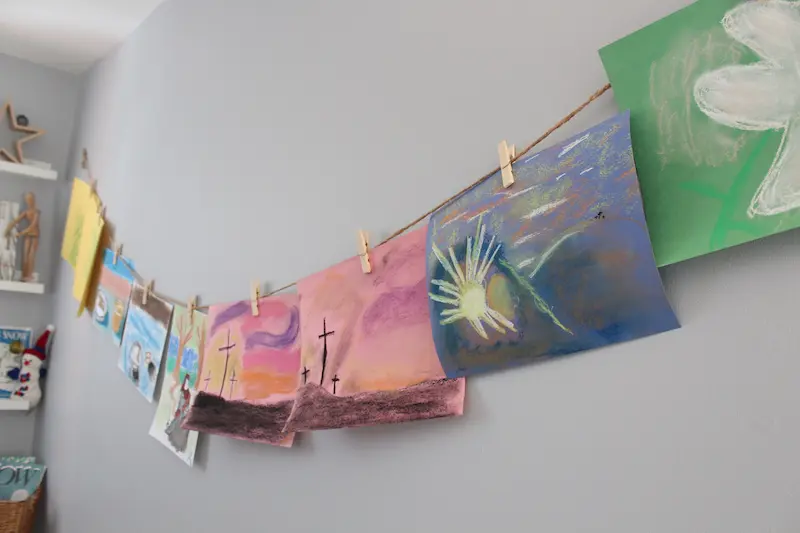 Easter Homechool Art Lessons
Draw Your Way Through the Resurrection Story with Art – You could use these ideas in your homeschool, in a Sunday School, or for home church or family devotional time. Perhaps spread them through the Lenten weeks, or use them for a concentrated study during the Holy Week.
Easter Art Lessons That Will Make For a Memorable Time – Whether you want to experience Easter with your family through Lent, Holy Week, or Easter Sunday, we have something for you. Because studying Easter is not only Biblically rich but history-rich. There is so much to learn!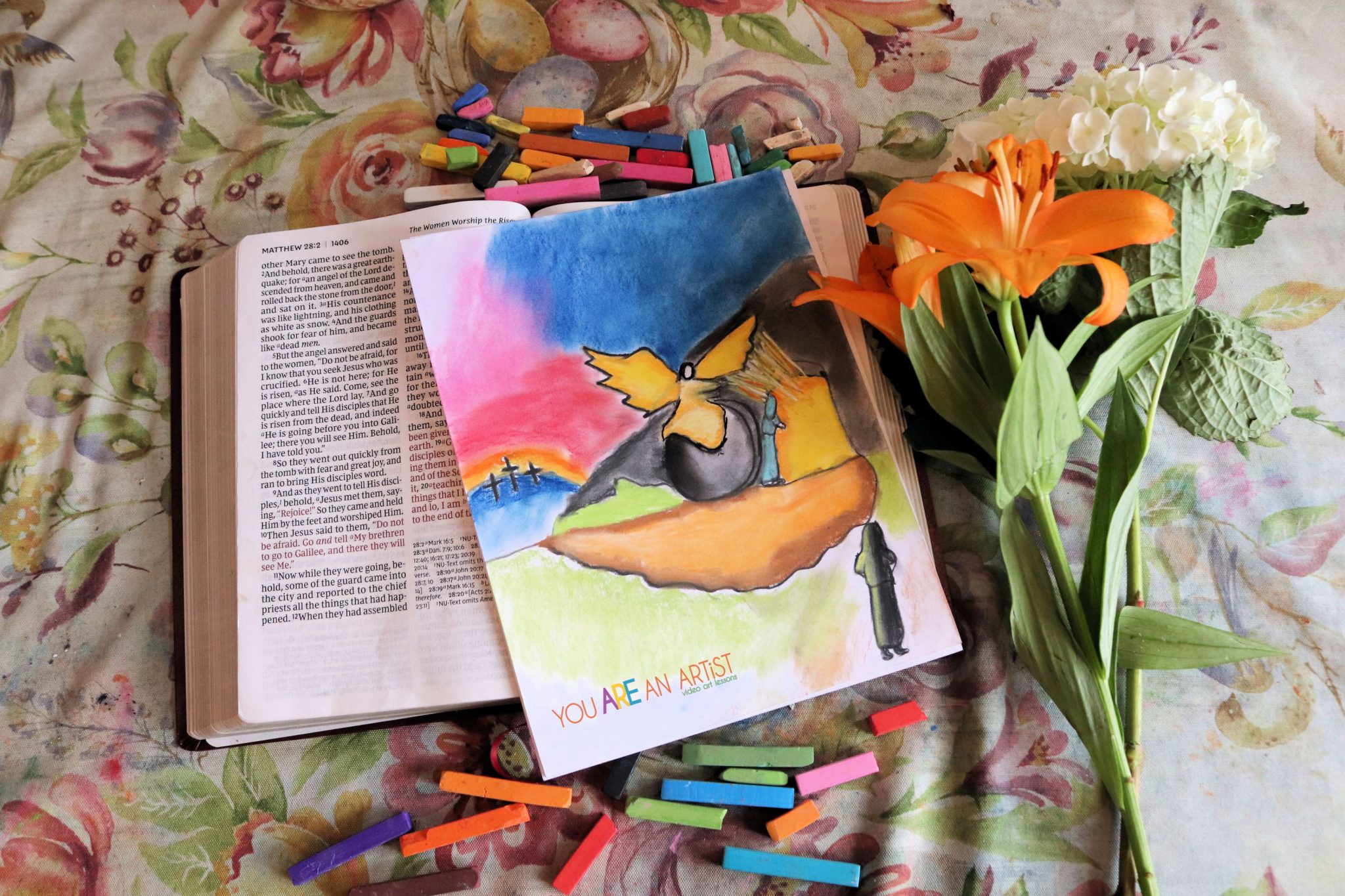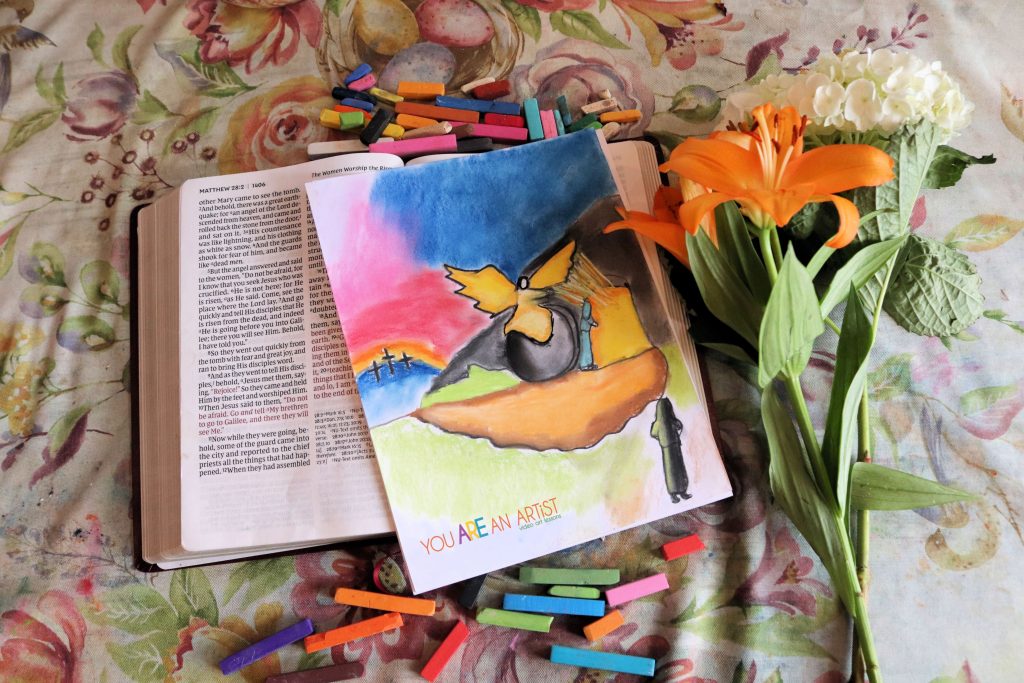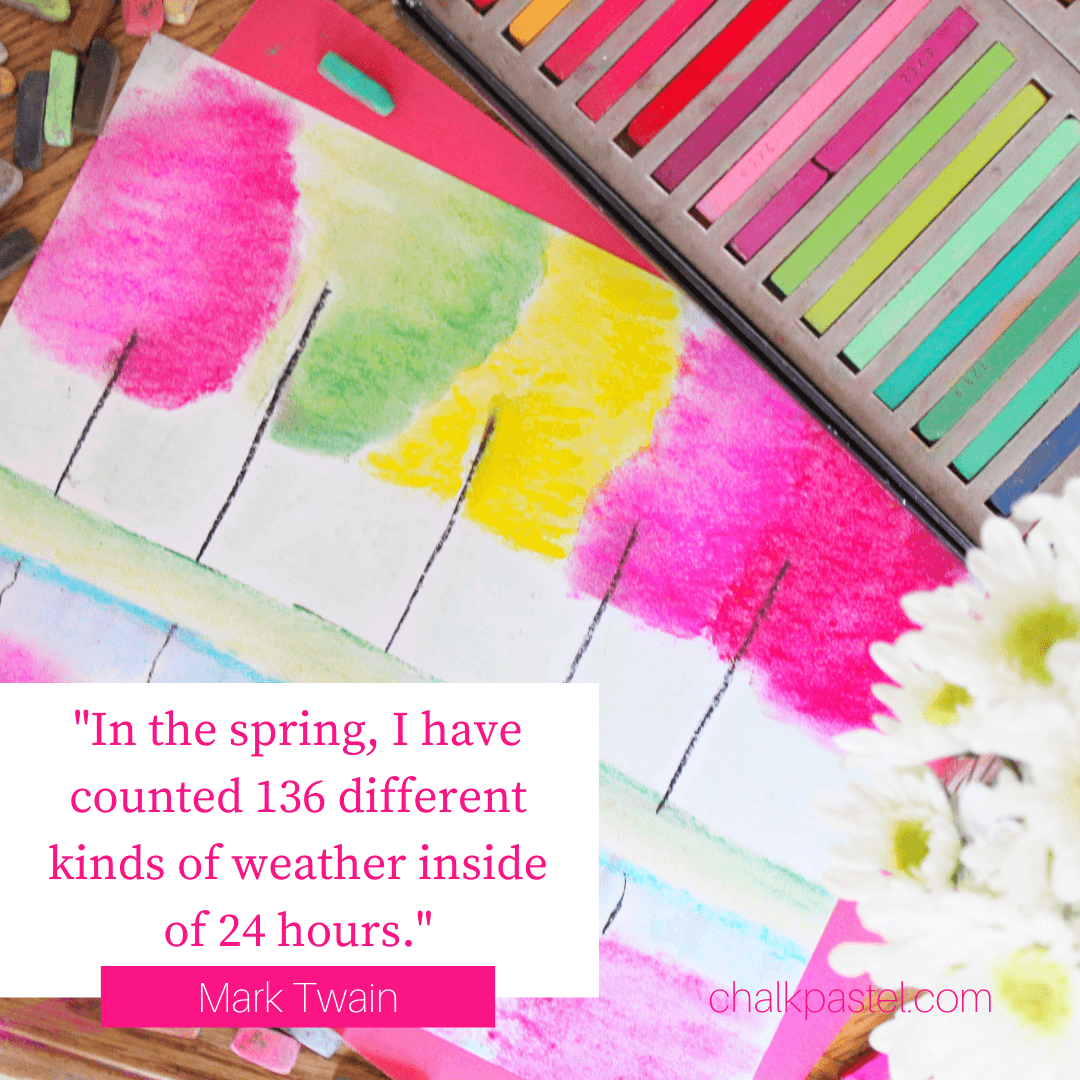 Spring Homeschool Ideas
In addition to Nana's Spring Art Celebration, she continues to add new homeschool art lessons to her Spring Clubhouse membership lessons. These include a Spring Splendor Walk, a redbud (or other) spring tree, the parts of a daffodil and a roly poly bug!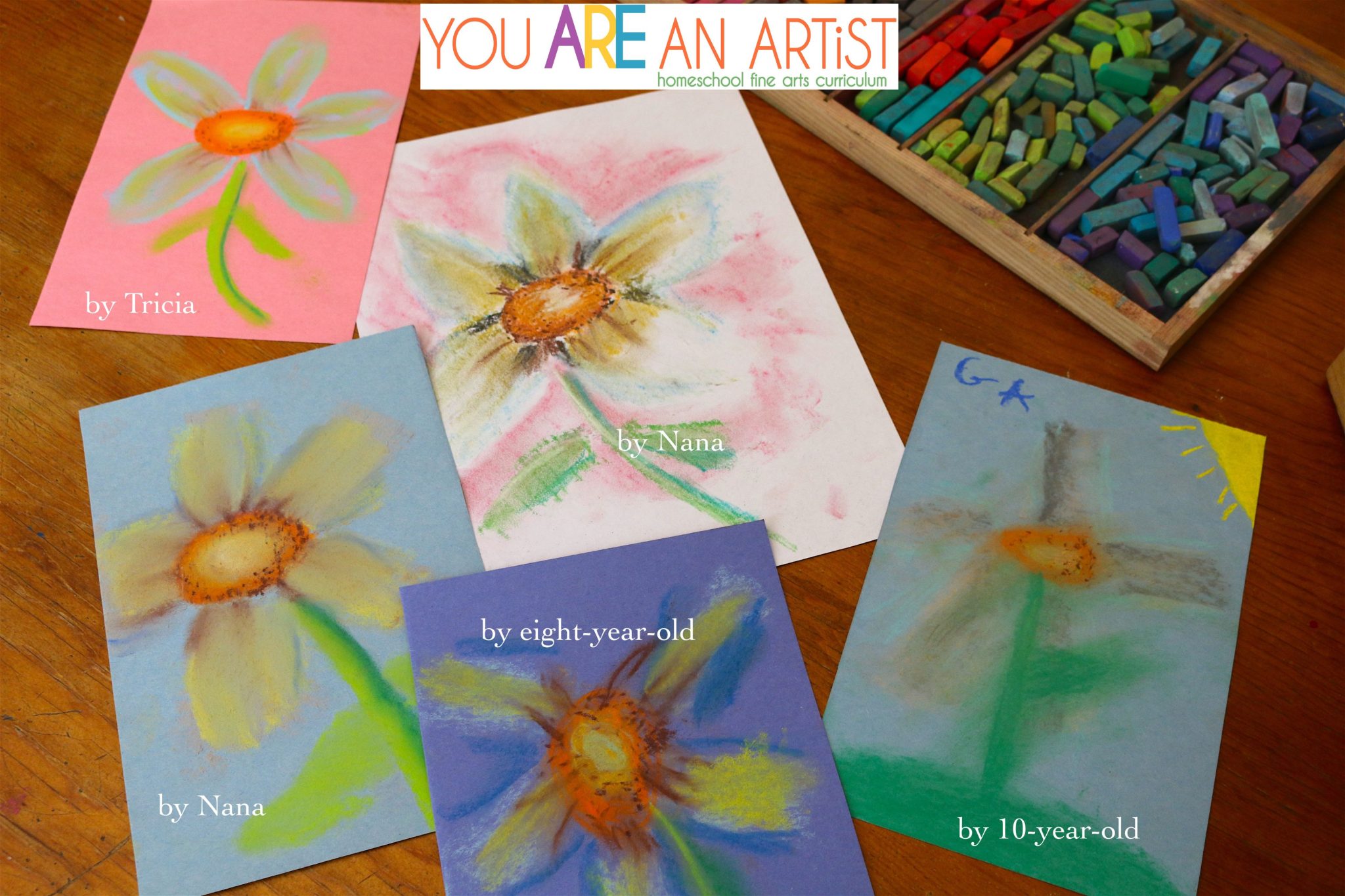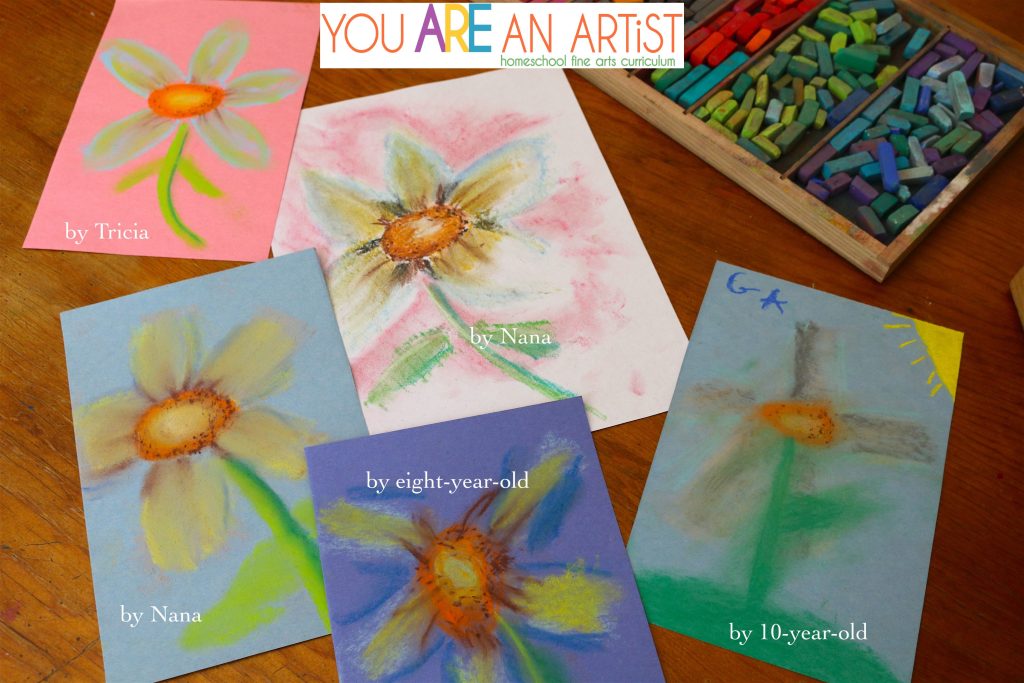 Backyard Flowers Art Activities
Give Nana's Daisy art lesson a try! This is a fun lesson Nana taught her grandchildren and her daughter, Tricia – right around Tricia's kitchen table.
Suggested Chalk Pastel Art Supplies: your choice of colored construction paper (You might choose to cut your construction paper in half – hooray for saving paper!) – our artists used blue, pink and dark blue. Plus white, yellow, brown, green, light green, blue, light blue and orange chalk pastel colors.
More Flowers Art Lessons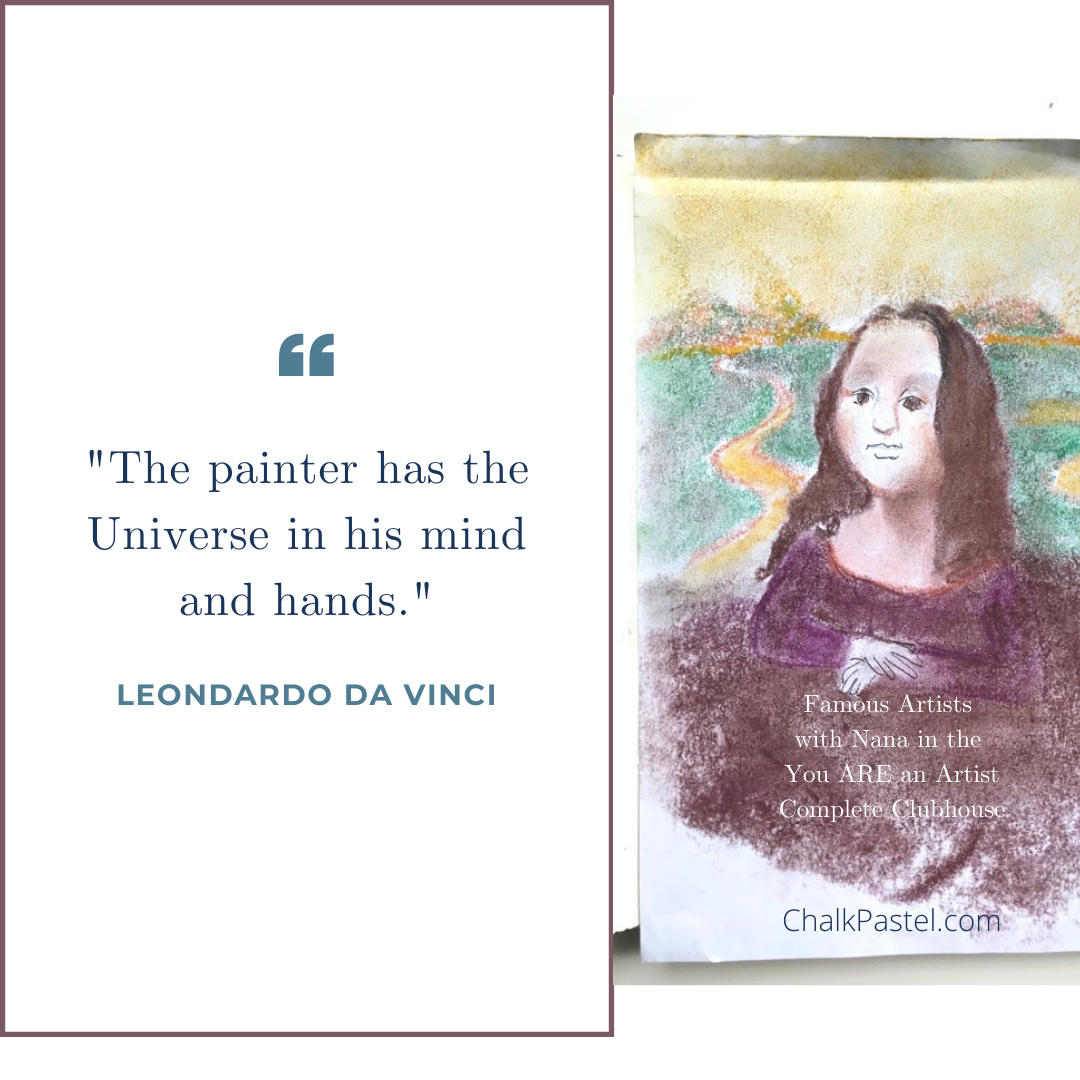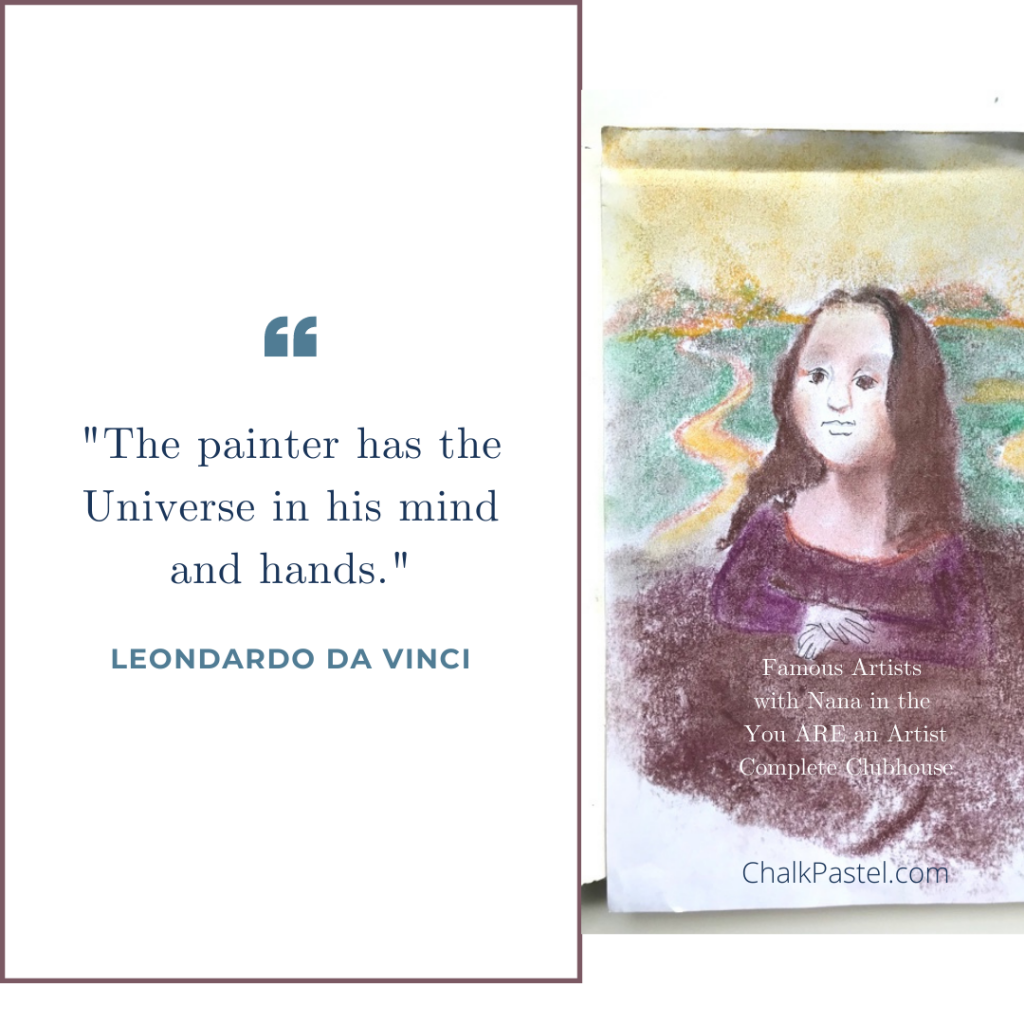 Leonardo da Vinci's Birthday April 15th
This Leonardo da Vinci homeschool art lesson introduces his works of art and allows your child to create a Mona Lisa of their own! A perfect way to celebrate this artist master's birthday: Leonardo da Vinci Homeschool Art Lesson Perfect for All Ages.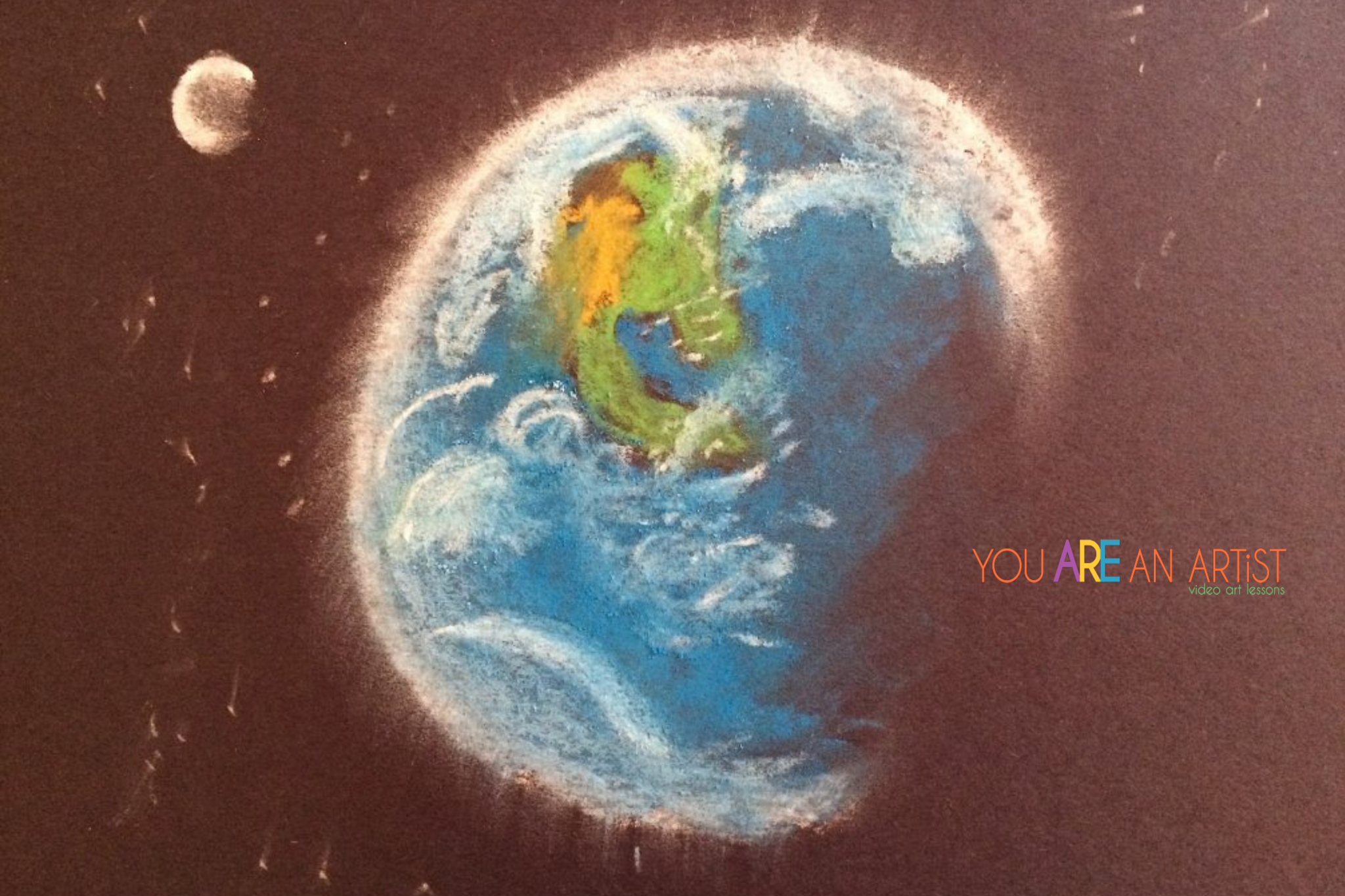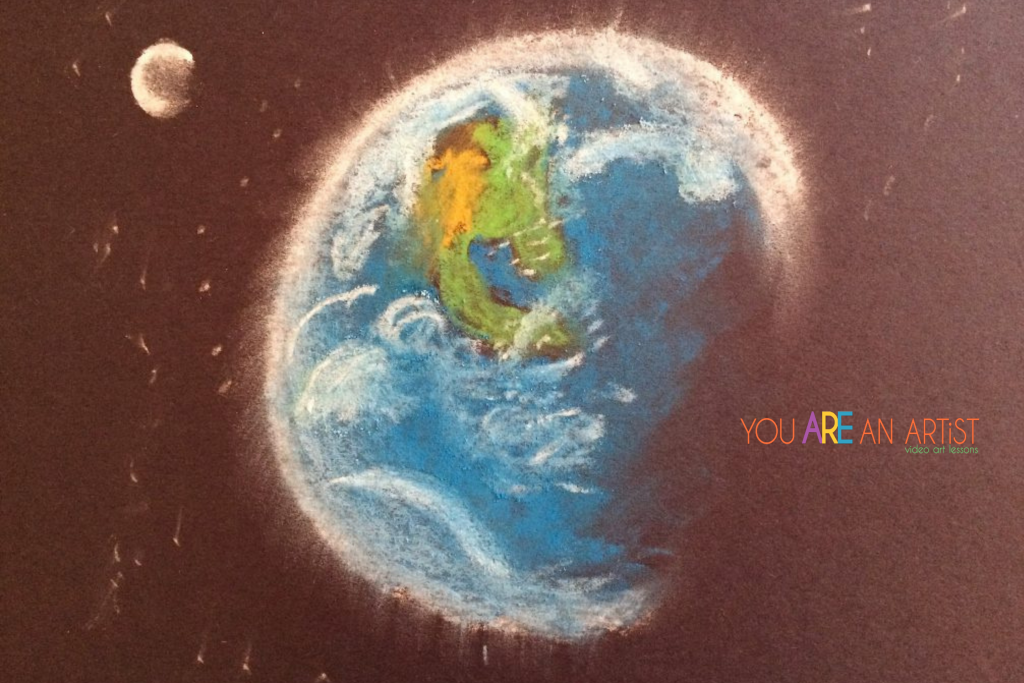 Earth Day Homeschool Art Lessons
What a beautiful view of our planet! You can paint this scene with Nana's continuing series of space art lessons! In fact, you can plan an entire Space Art Camp at Home!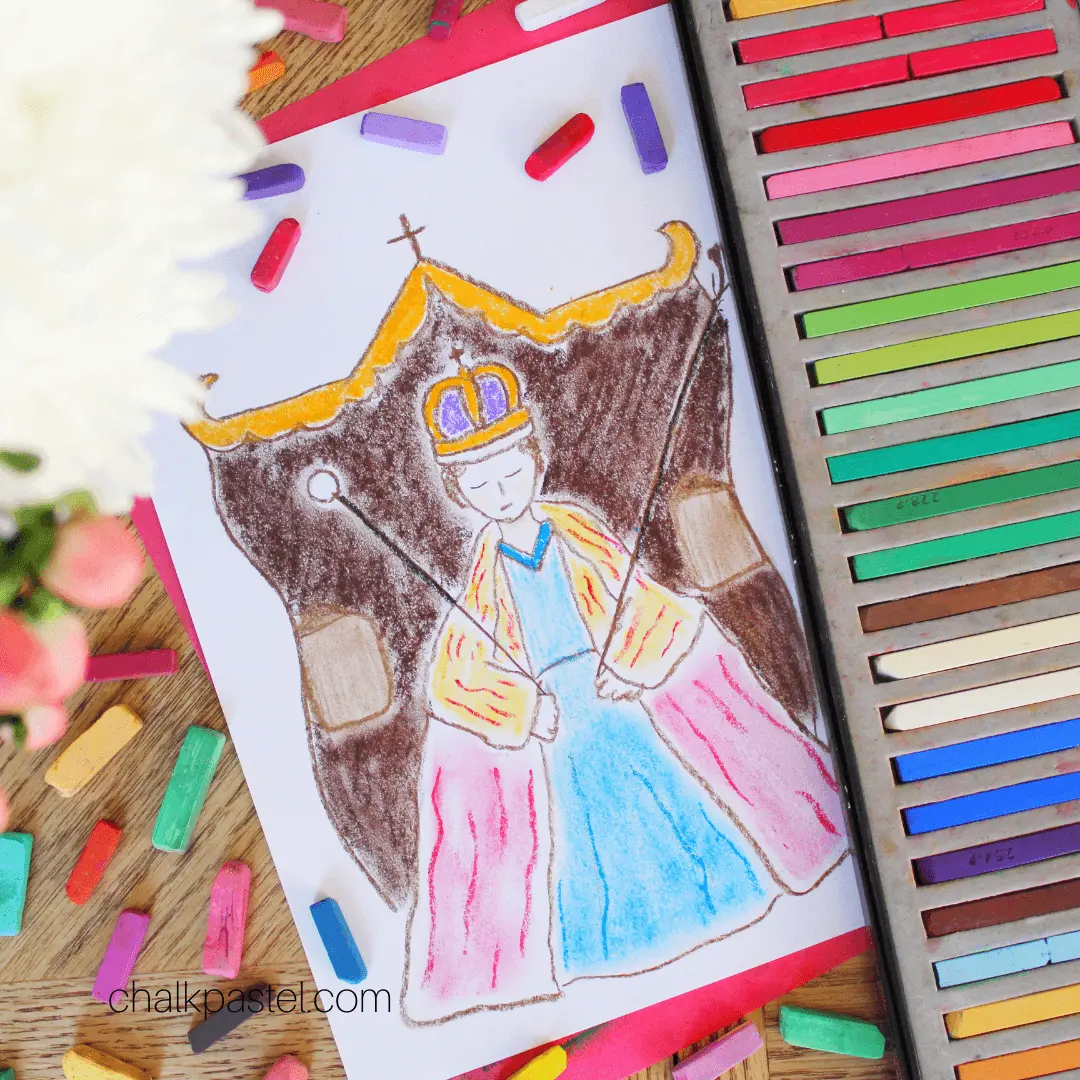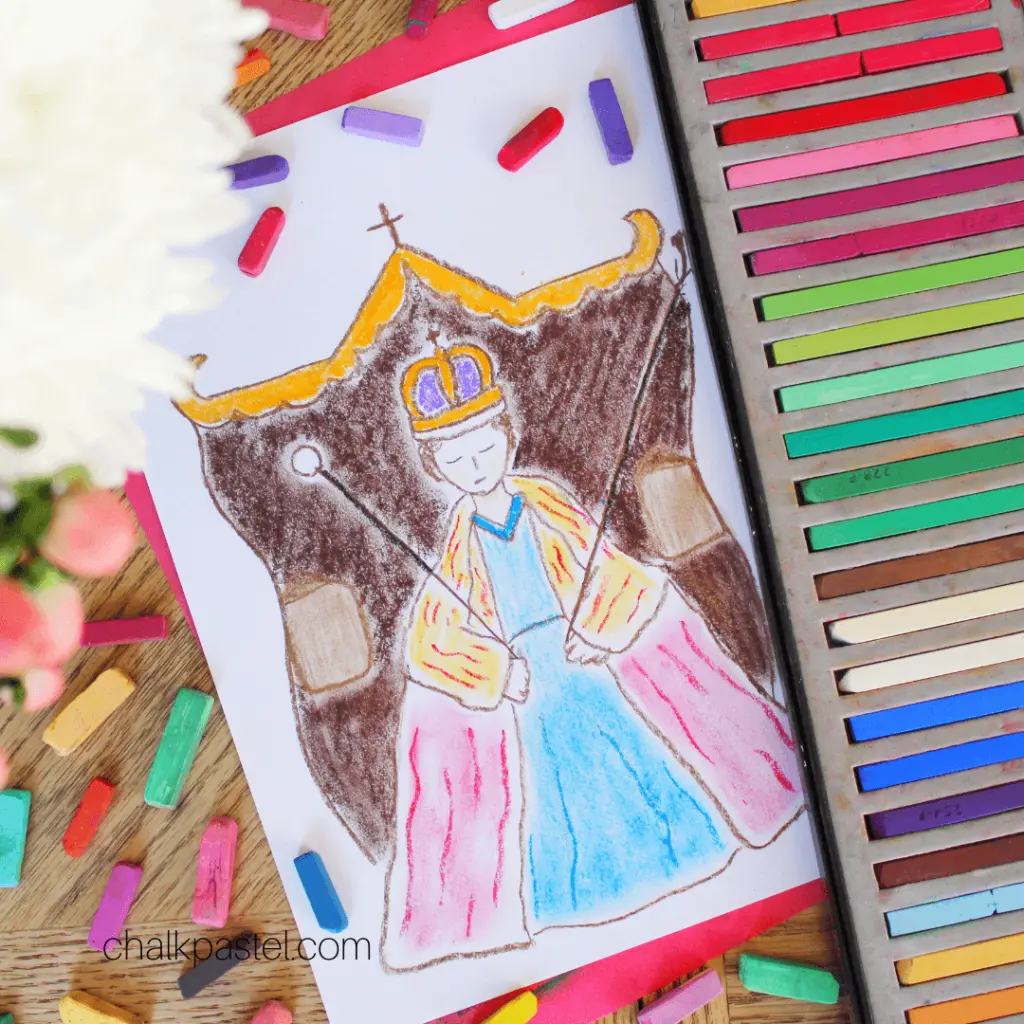 Queen Elizabeth II Birthday April 21st
"When we painted Queen Elizabeth II on her throne we learned about the symbolism and history behind her clothing, her throne, and what used to be beneath it!" -Erin Vincent
Explore Big Ben, Queen Elizabeth, Winston Churchill, and much more in this unique and colorful way. Includes a royal carriage lesson you can enjoy today! Great Britain Themed Homeschool Art with Nana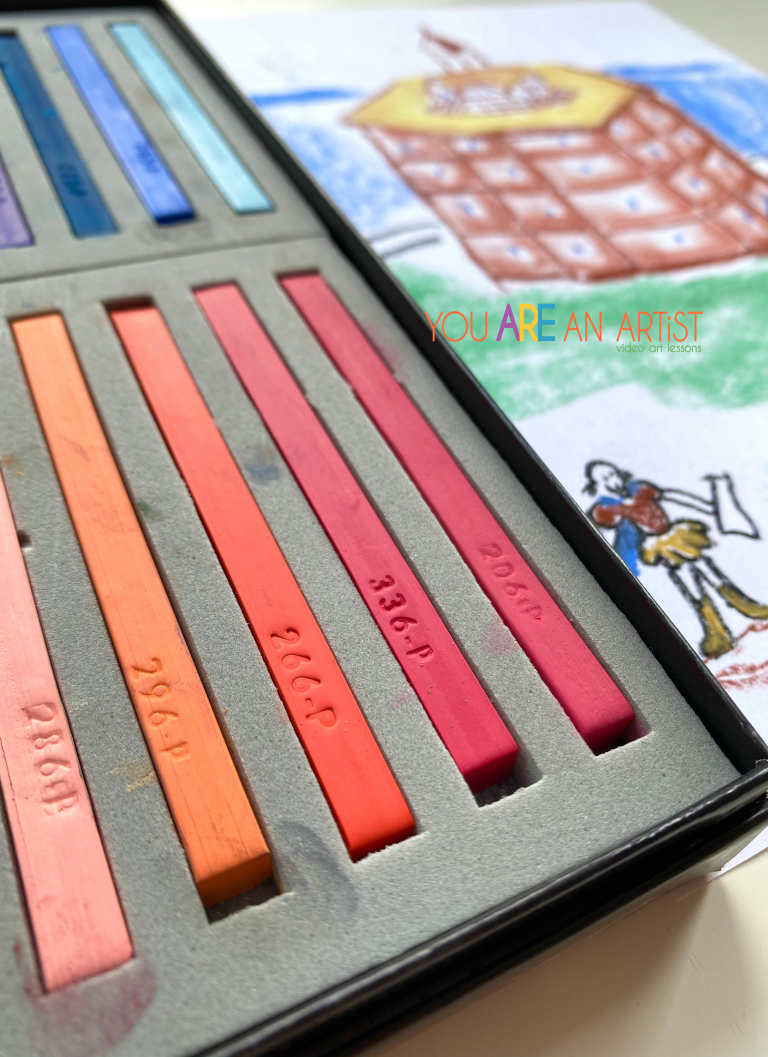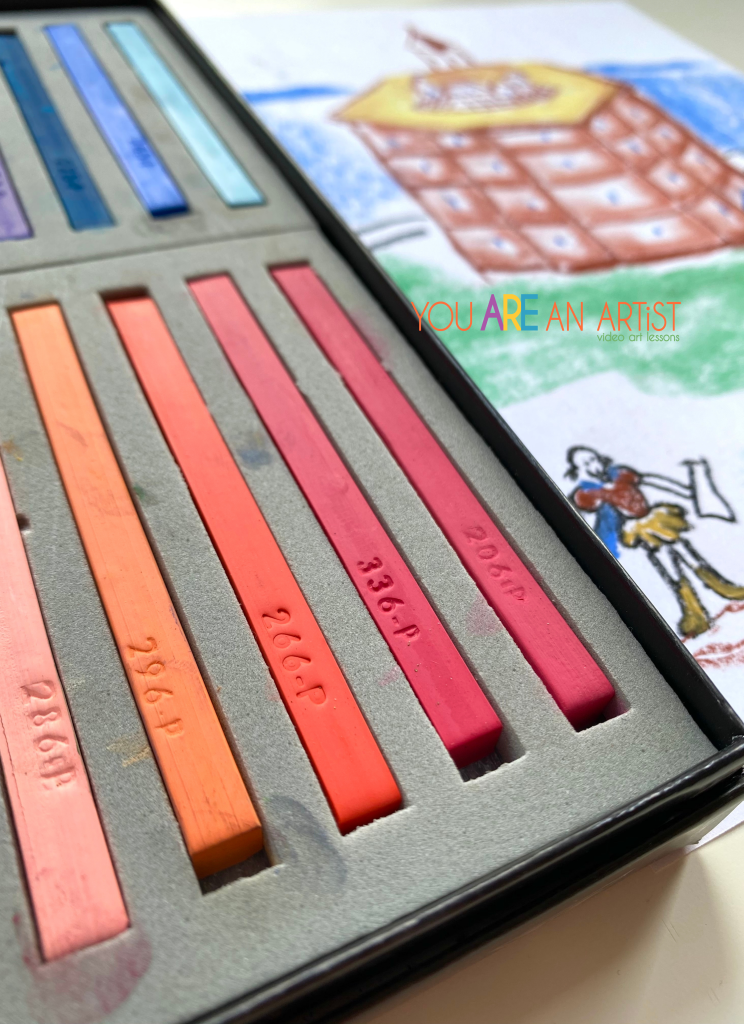 Shakespeare's Birthday April 23rd
Did you know that Nana has a Globe Theatre art lesson for all things Shakespeare? Yes! Find it in our I Drew It Then I Knew It Literature series in the Complete Clubhouse.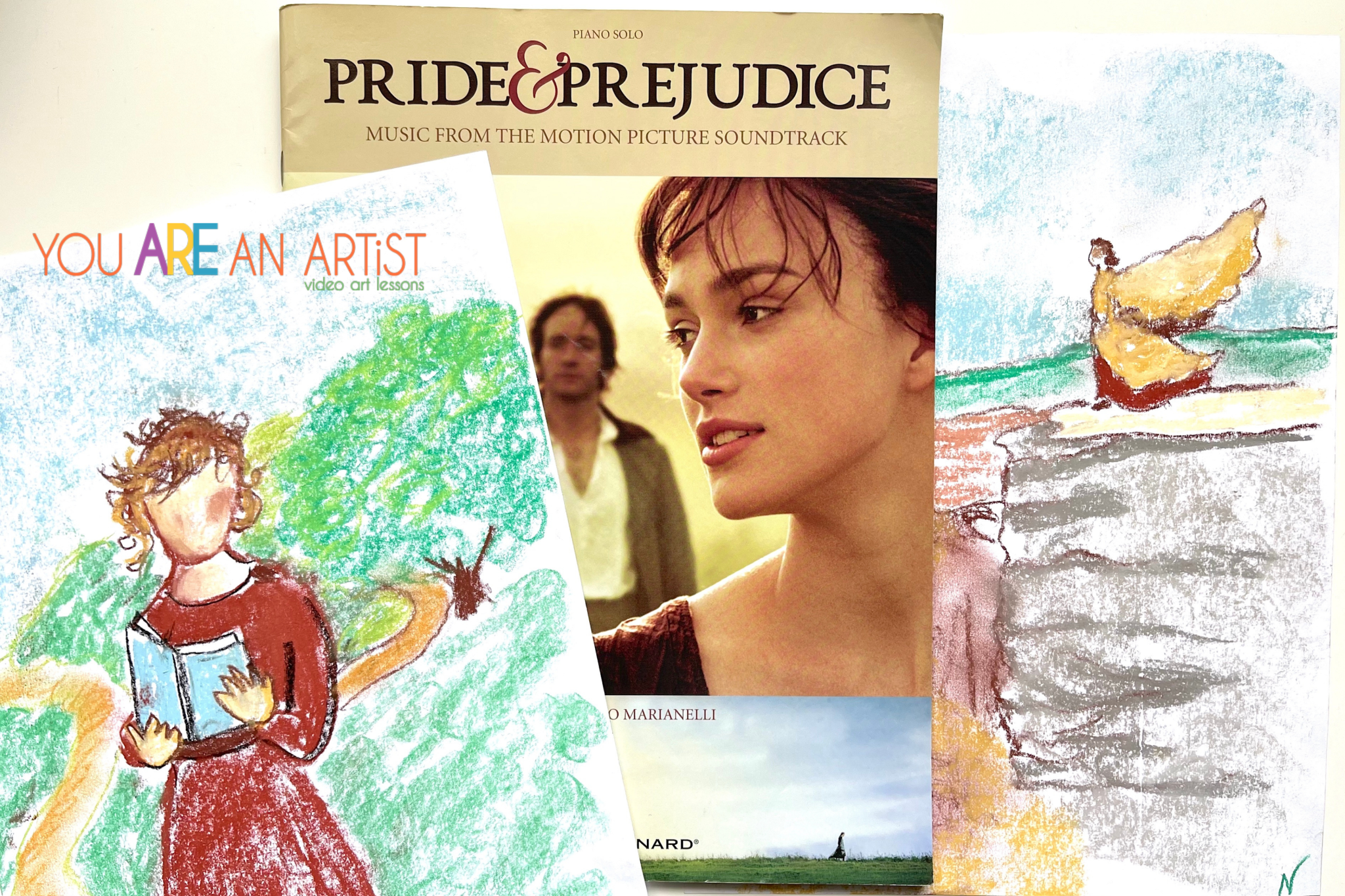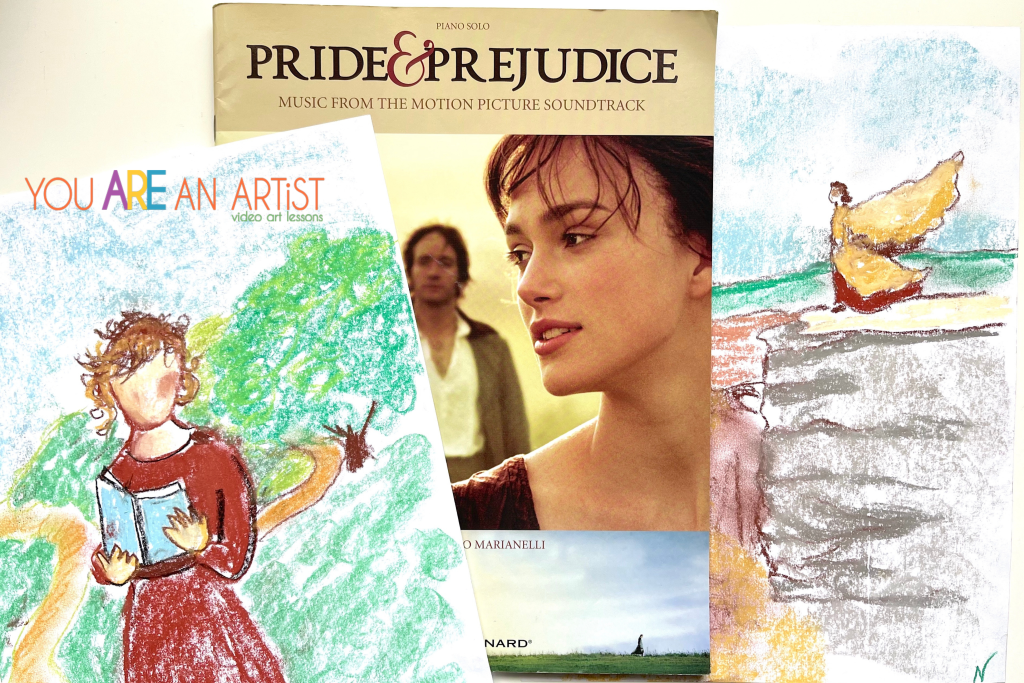 Lovely Literature Homeschool Art Lessons
Announcing these awesome April homeschool art activities! Jane Austen art lessons featuring Pride and Prejudice and Miss Elizabeth Bennet! These lessons are available for Complete Clubhouse members in the continuing Literature series. Study the Excellent Literary Works of Jane Austen for High School!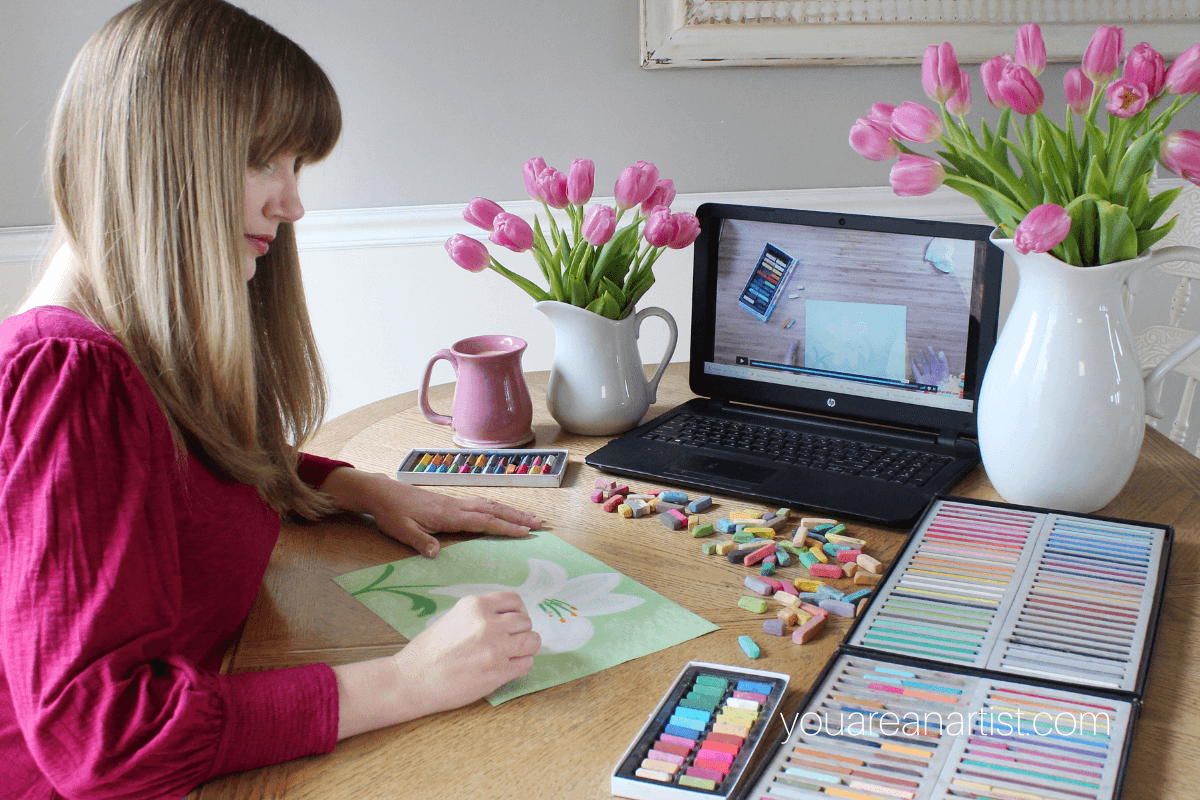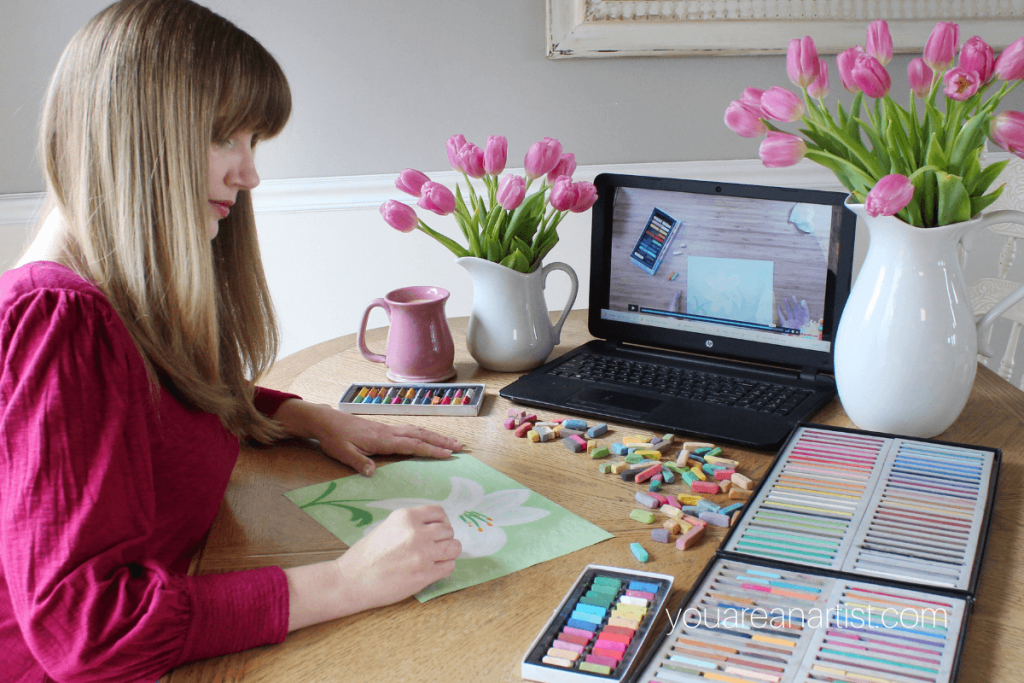 Art Lessons for Homeschool Moms
Whether you have 5 minutes, 10 minutes, 20 minutes, or more, take the time to recharge your spirit with these mini moments for the homeschool mom. Even busy moms can appreciate the simplicity and ease of chalk pastels. No super long supply list is needed! Mini Moments for Homeschool Moms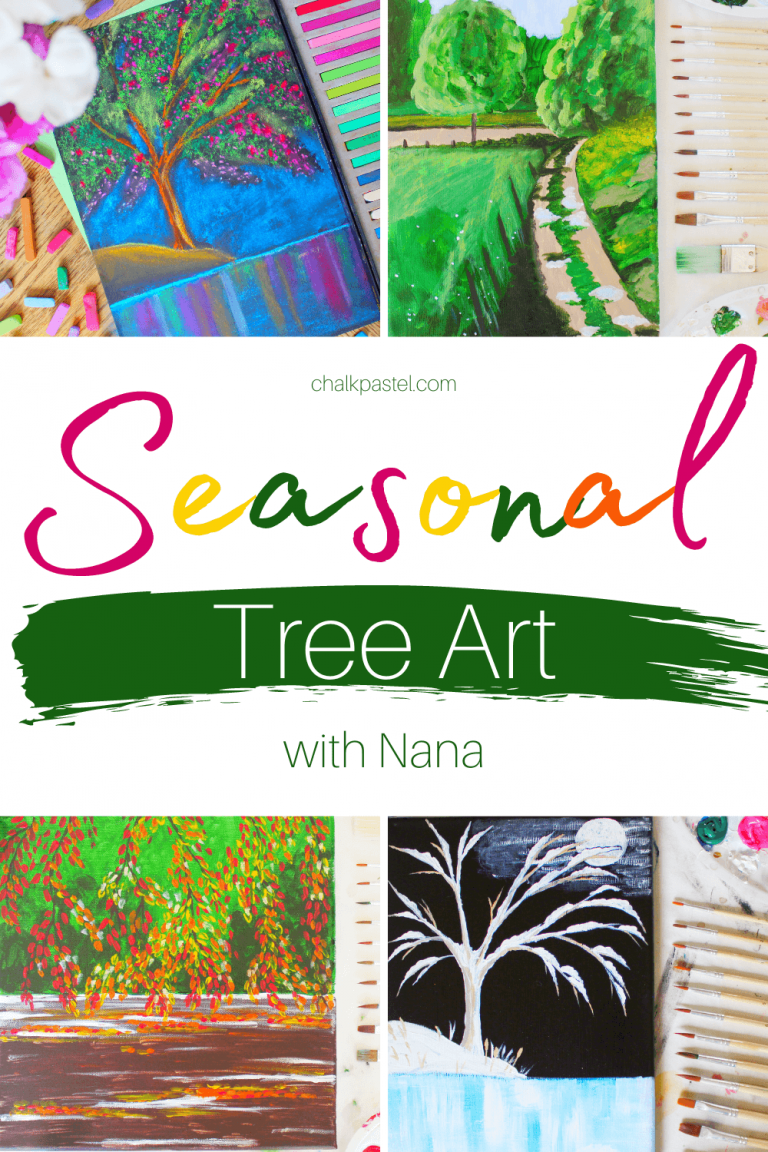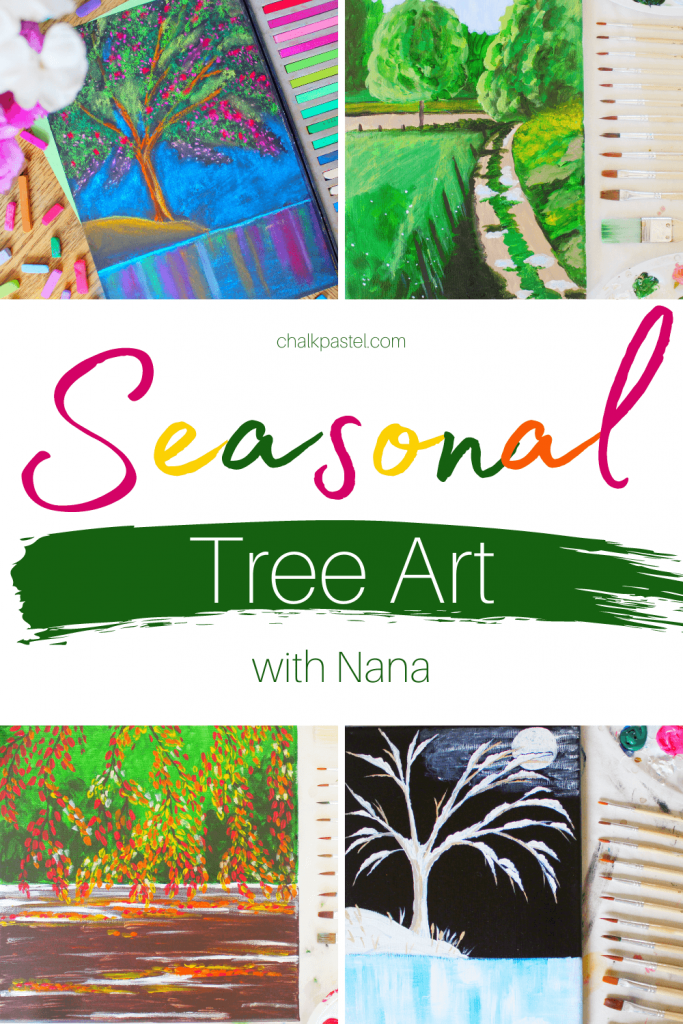 Arbor Day April 29th
Easy seasonal tree art with Nana is a perfect way to celebrate the four seasons or add to your next tree nature study! This year round seasonal tree study for your homeschool includes Spring, summer, fall, and winter all in a mix of chalk pastel and acrylic paintings. These lessons are perfect for kids and adults alike. So, sit back, and let Nana guide you through the four seasons with trees. A Year Round Seasonal Tree Study For Your Homeschool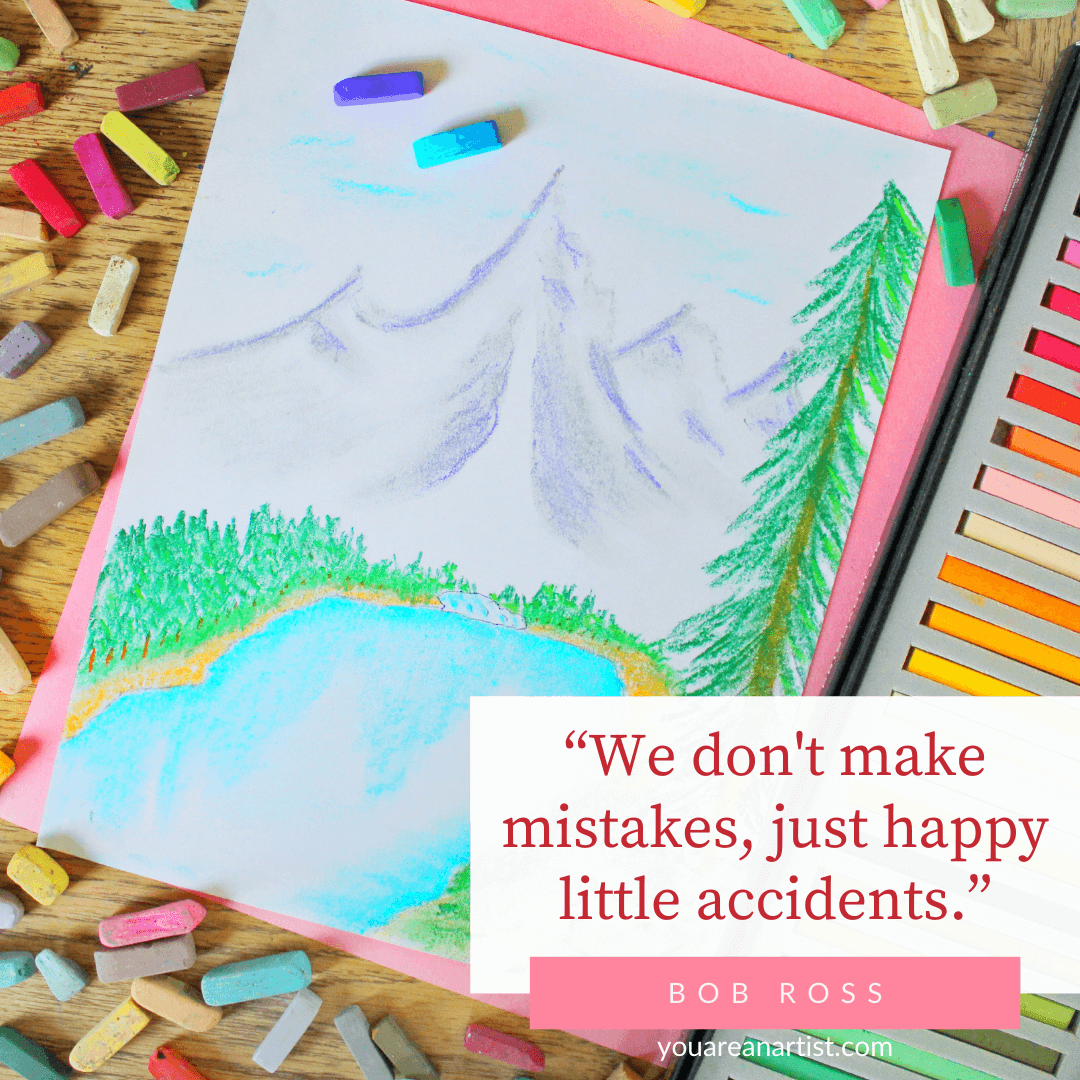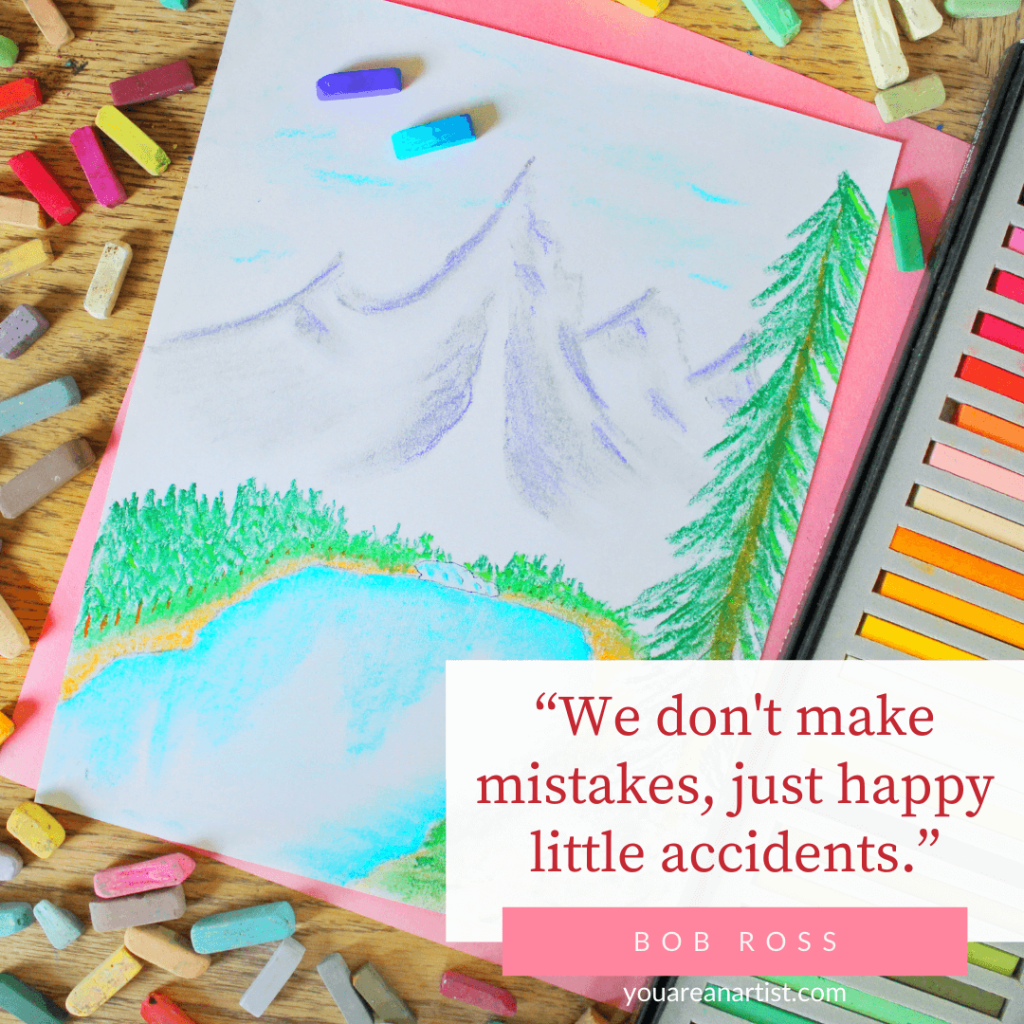 April Artist Studies for Homeschool
April is a great time to explore famous artists in your homeschool! From Picasso to Pippin, Bob Ross to Winston Churchill, Monet to Van Gogh – Nana has them all!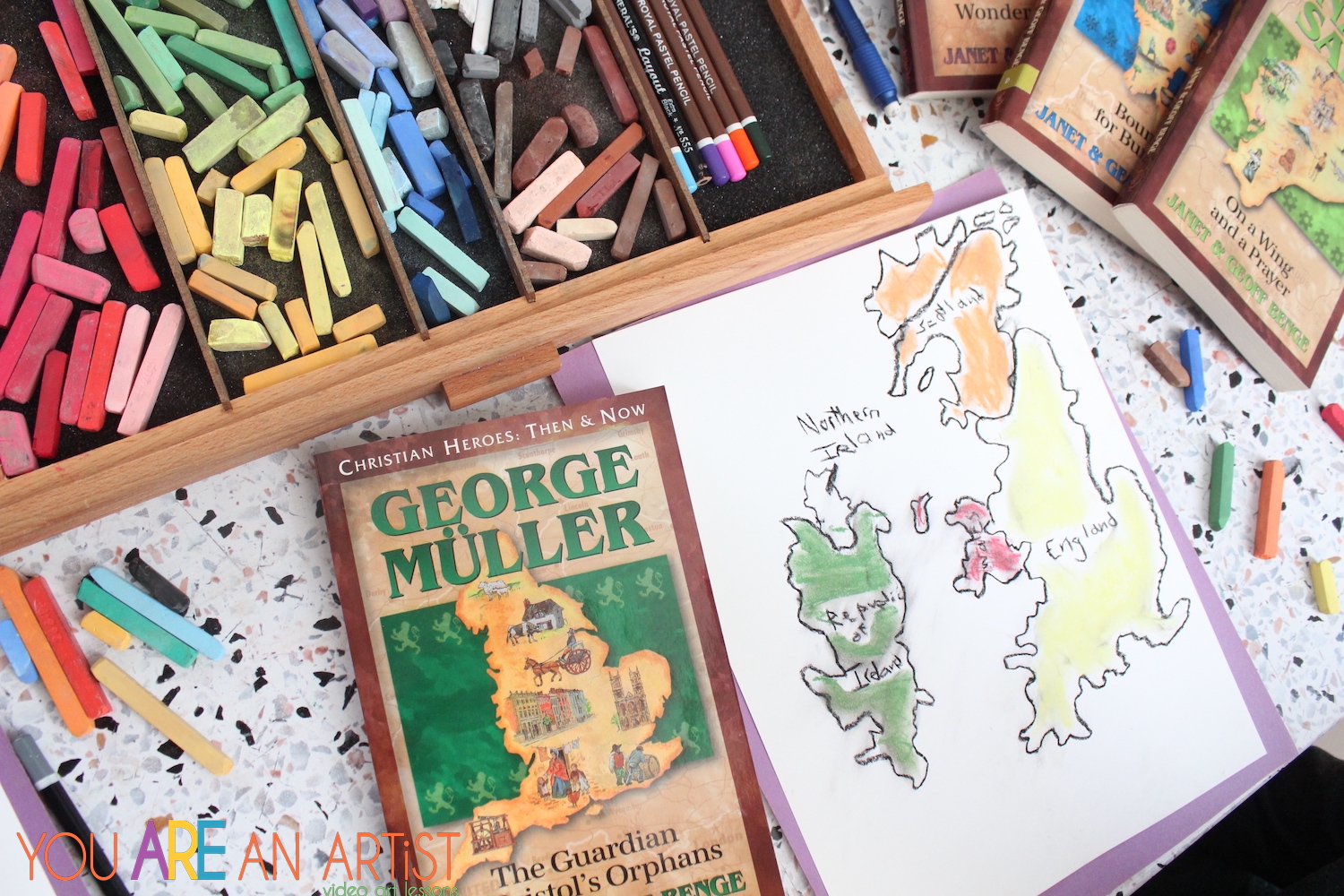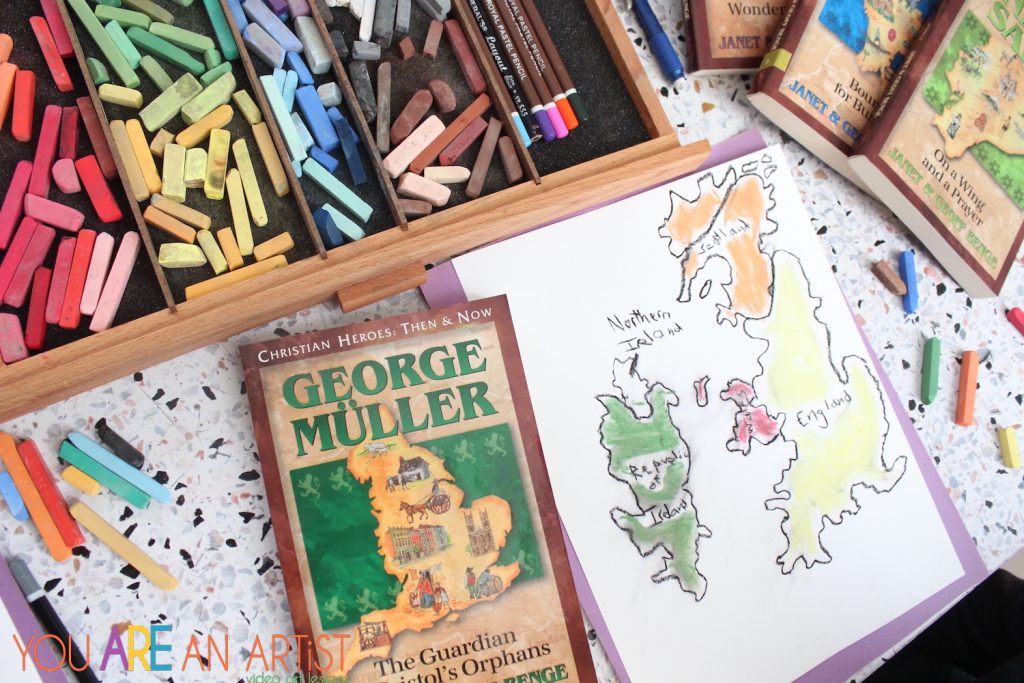 Hands On Geography Homeschool Lessons
It's important to keep map work light and exciting for kids, allowing them to nearly immediately apply what they are learning to a discussion or activity. Build their knowledge base with these living lessons and activities. Then let that knowledge naturally extend in their older years into deeper conversations and connections. Here are a bunch of ideas in Engaging Charlotte Mason Geography Activities for Homeschool.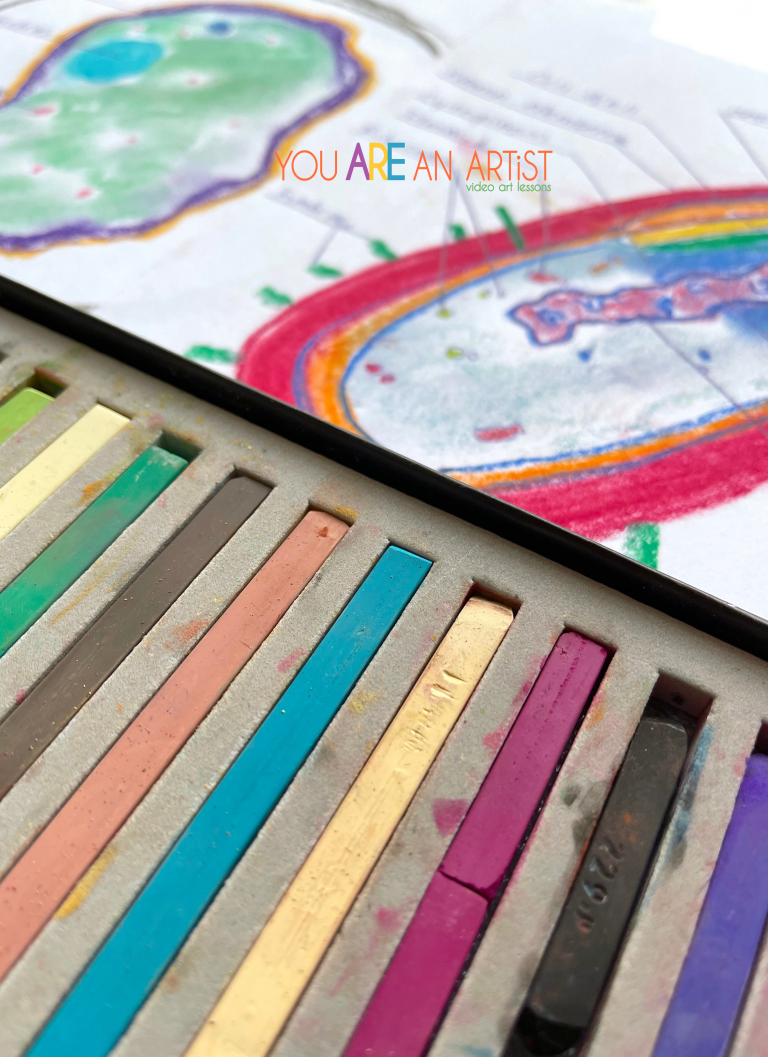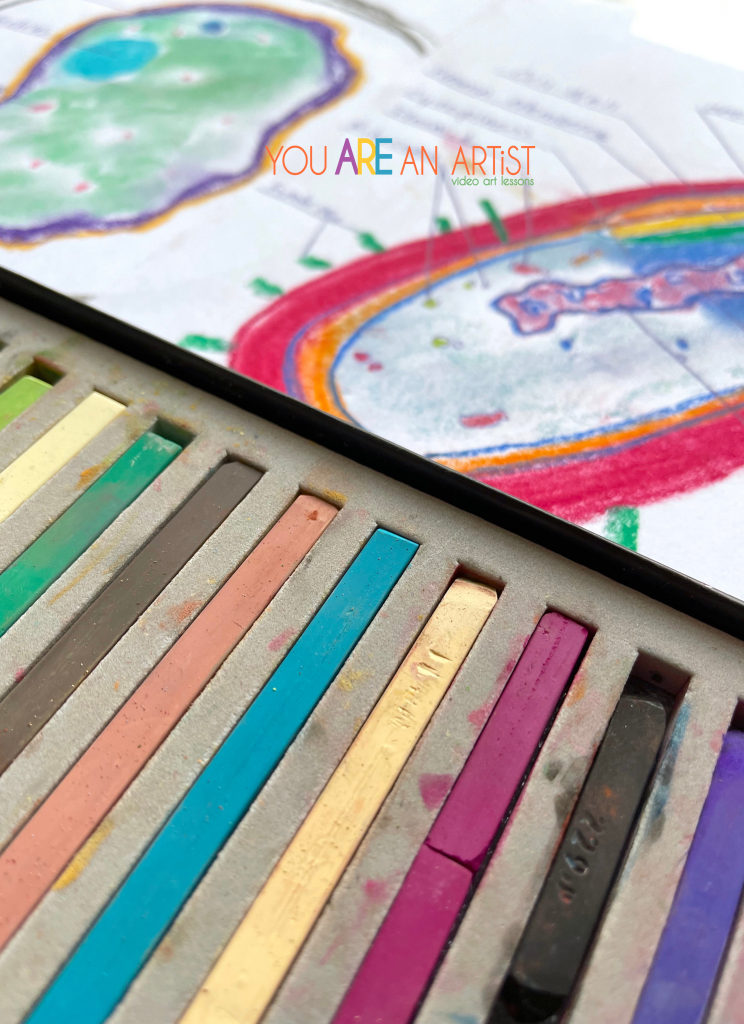 Hands On Science Homeschool Lessons
We are excited to announce I Drew It Then I Knew It Science! You KNOW how much Nana loves maps! This is a new way to map and diagram with fantastic, hands on lessons with art! STEAM learning just got better with diagrams of:
the microscopic world
plant life
anatomy
da Vinci's Vitruvian man
Newton's light prism
There is even a lab-coated scientist! What a fun way to learn with Nana's continuing series for You ARE an ARTiST Complete Clubhouse members!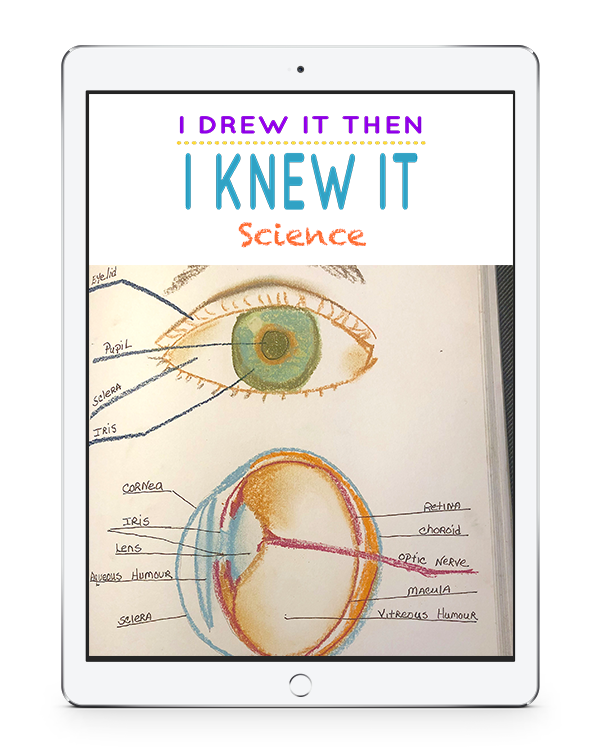 Shawna shares, "I learned a long time ago that my son learns best with a multi-sensory approach. His comprehension and retention is so much greater when we focus on the more experiential aspects of a particular topic.
The problem is, sometimes, it's really challenging to find ways to engage his need for hands-on learning. In fact, for many years, I spent hours scouring the internet, looking for creative ways to enhance our textbook learning." Why Art is an Essential Part of Science in Our Homeschool.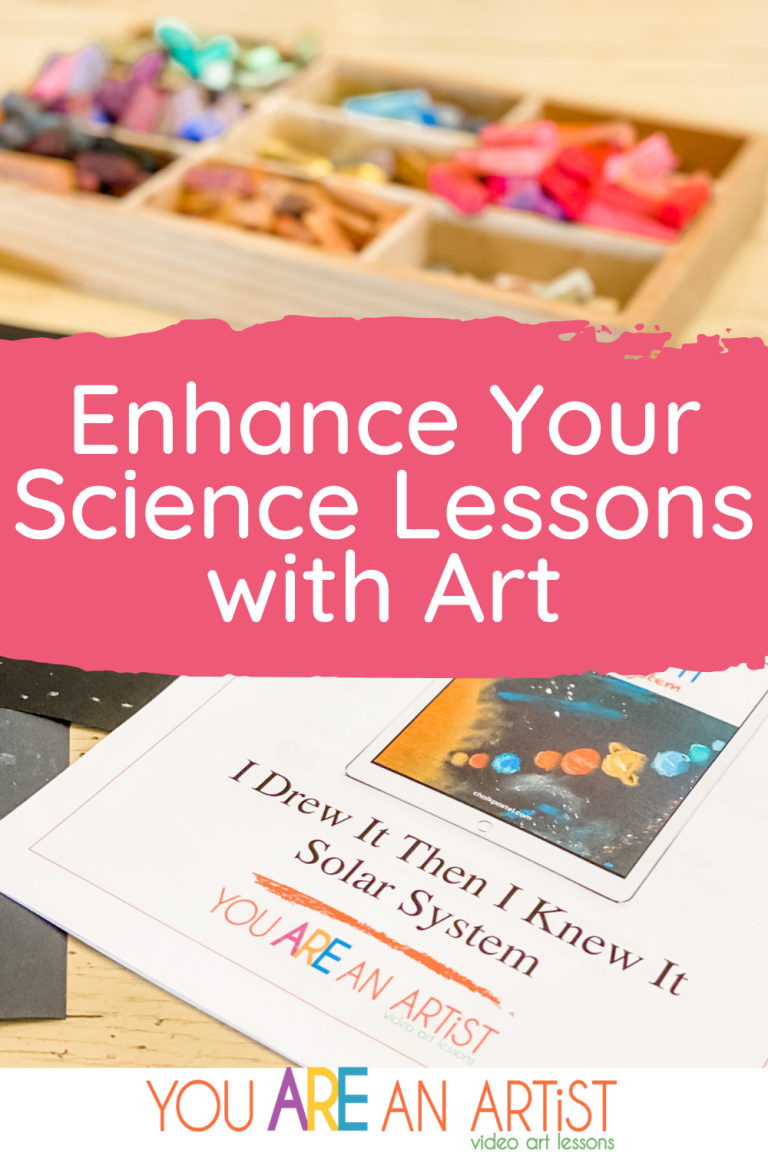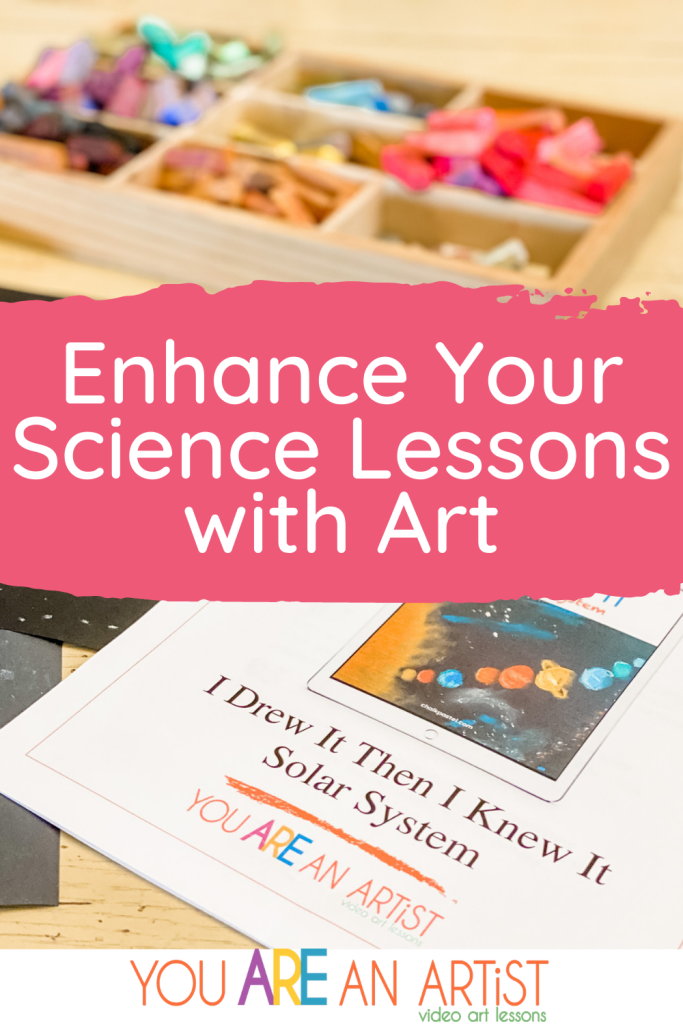 You Will Also Love These April Homeschool Activities
For even more April homeschool art activities, check out these homeschool resources as well:
Art Activities for Every Month of the Year
Look ahead to ALL the art activities for homeschooling you can enjoy every month of the year:
Homeschool Art Lessons for the Whole Family with You ARE an ARTiST Complete Clubhouse
Enjoy access to ALL of Nana's video art lessons from preschool to high school with a You ARE an ARTiST Complete Clubhouse membership.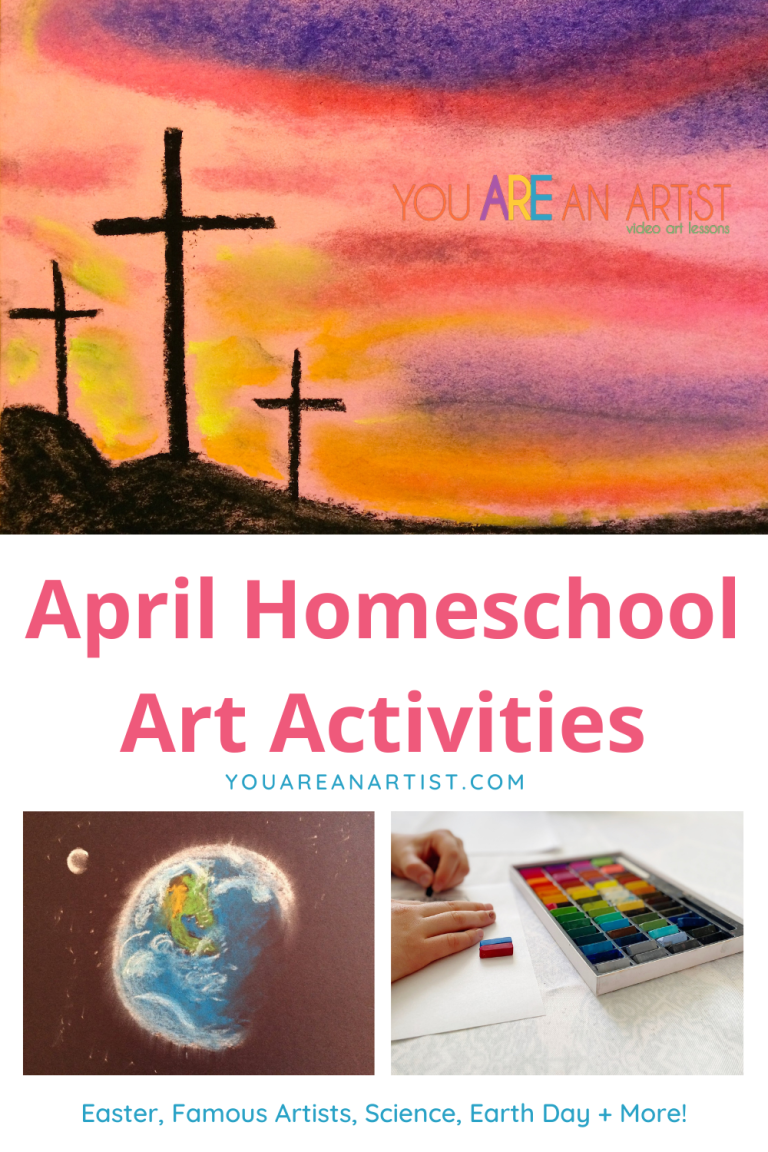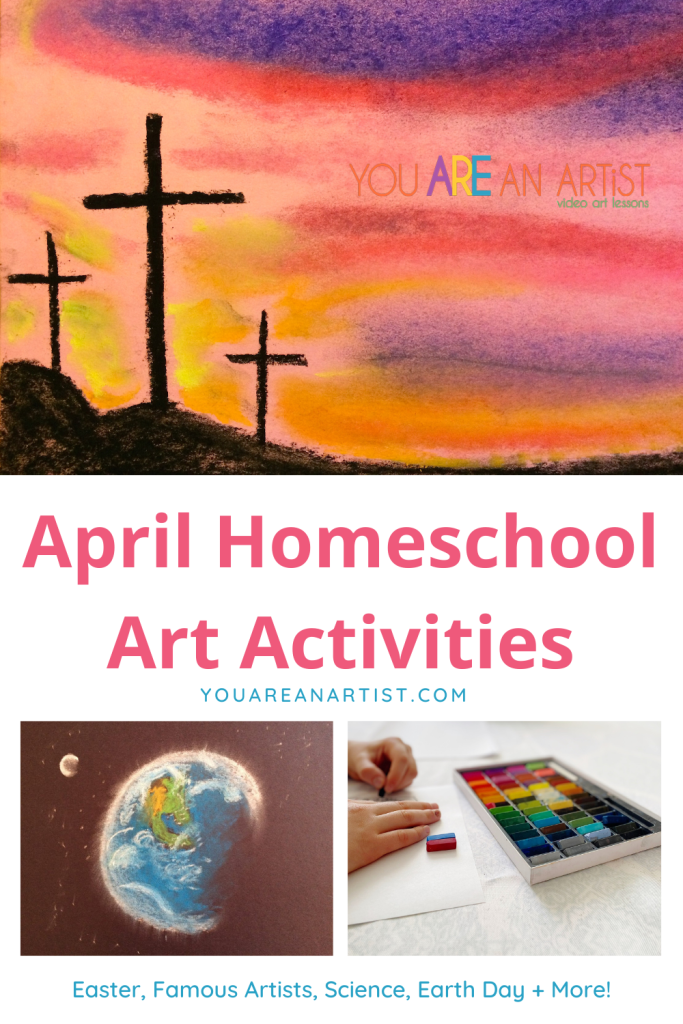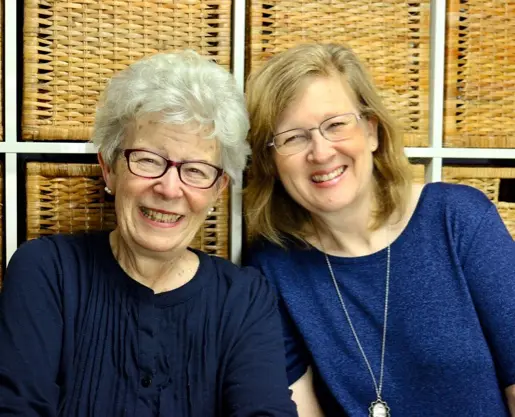 Growing a love of art at You ARE an ARTiST is a multi-generational passion! Tricia is Nana's daughter and a mama of five children. Nana shared her first chalk pastel art lessons with her grandchildren around Tricia's kitchen table. Homeschooling since 2000, Tricia has seen the fruits of home education with three homeschool grads so far! She shares the art and heart of homeschooling at Your Best Homeschool and is author of the book, Help! I'm Homeschooling! She and her husband, Steve, are also owners of sister sites Homeschool Nature Study and The Curriculum Choice.