It does not take a lot of musical expertise to teach your children to learn and to love music! These are simple and effective ways to add music to your homeschool.
The Benefits Of Music In Learning For All Ages
If you ask me what I ate for breakfast yesterday or what is on my grocery list for this week, I probably won't remember. However, if a song I listened to in my childhood starts to play, I will probably remember the lyrics.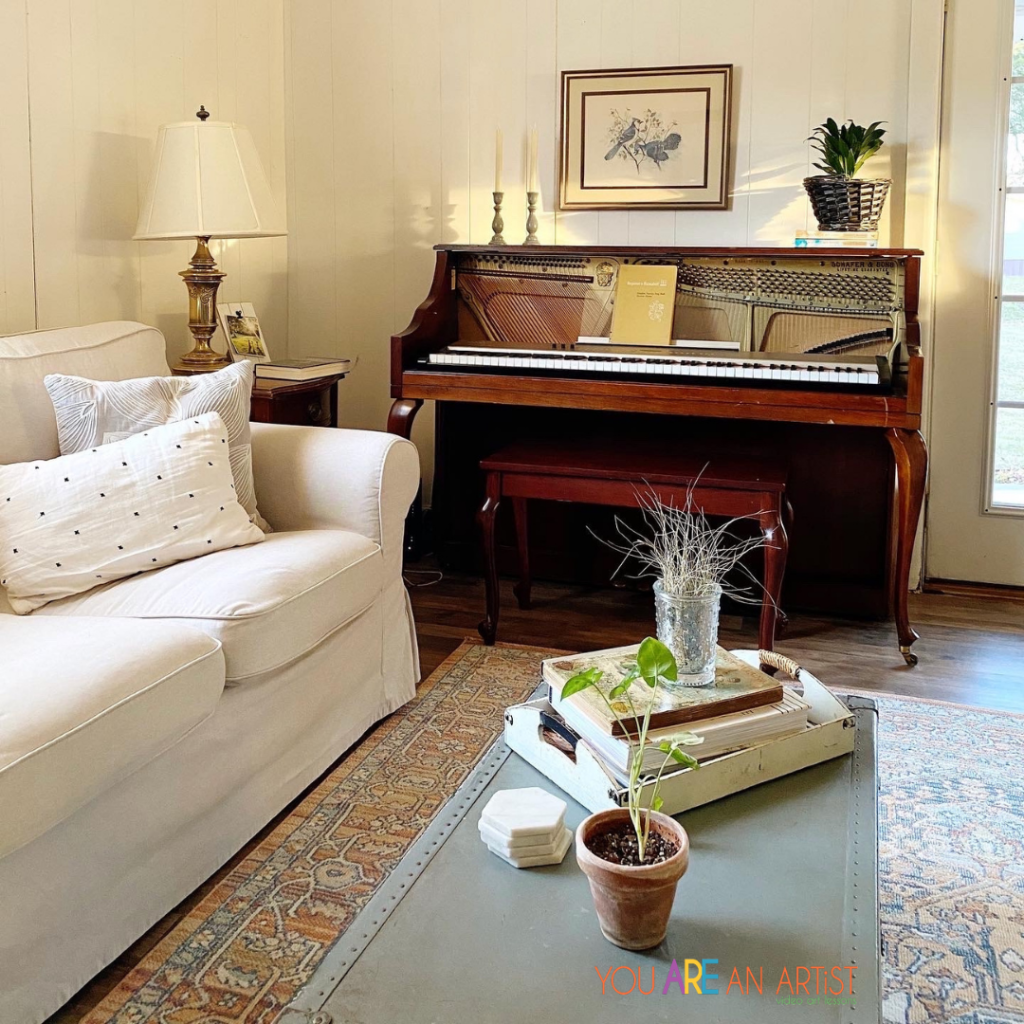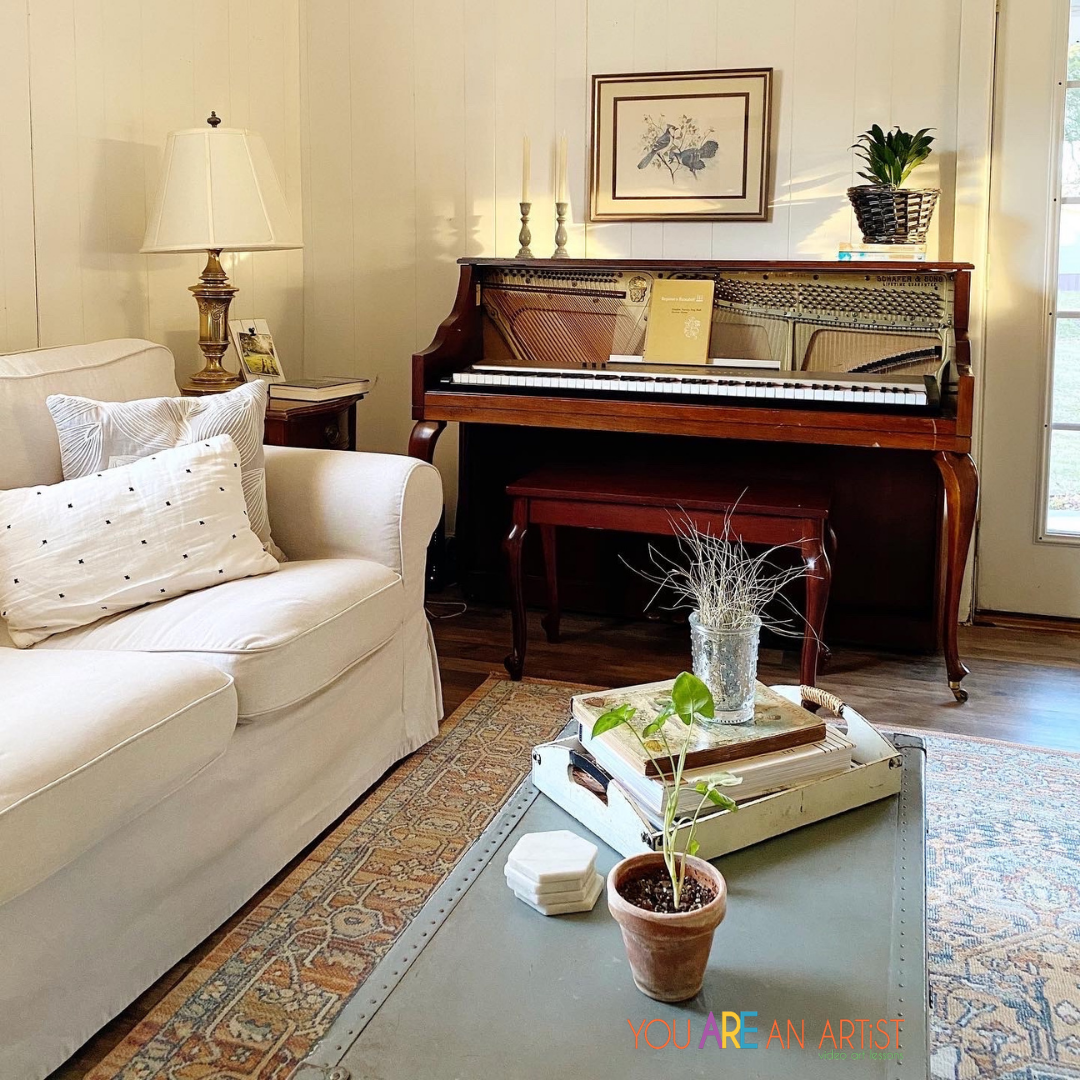 Music is powerful both emotionally and educationally. Studies have shown that music study in children can increase academic performance, memory, language skills, social skills, self-discipline, and emotional skills. Pair that with the fact that music education can be fun, and you have a winning combination.
For our family, music education is a time that we can come together and learn and grow as a family. It is a fun time that involves listening together, singing together, and maybe even a bit of silly dancing together. Having those shared learning experiences helps create family bonds and fond memories.
The Best Way To Add Music To Your Homeschool
I love listening to music, from silly kid's songs to contemporary praise music and those old classic hymns. However, I do not have the gift of musical talent, and when I first started homeschooling, I was worried that I wouldn't be able to teach music to my children.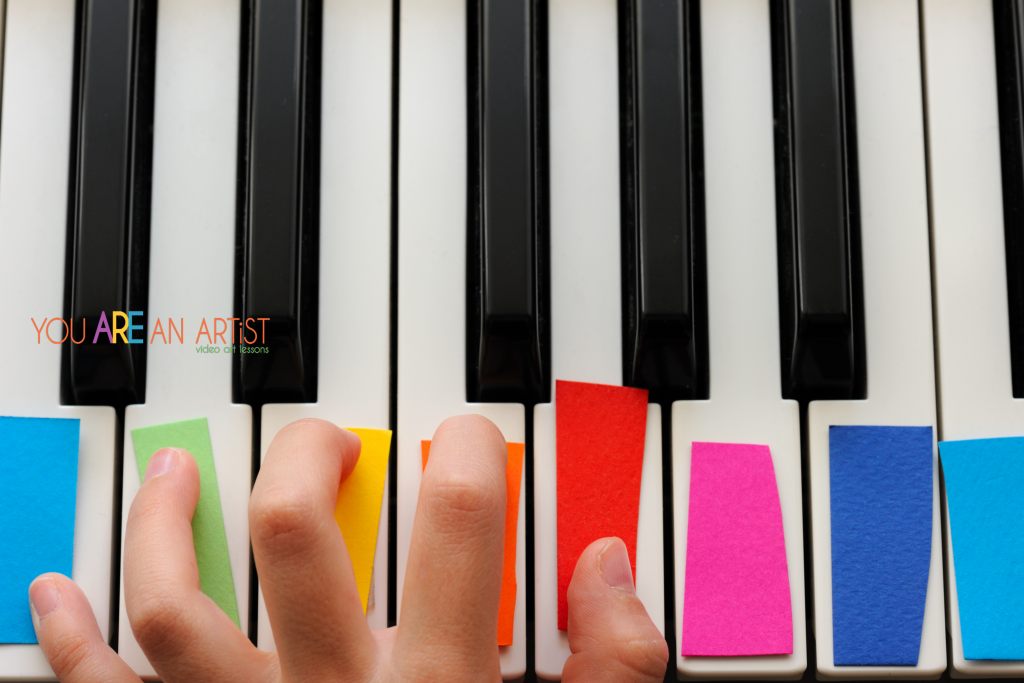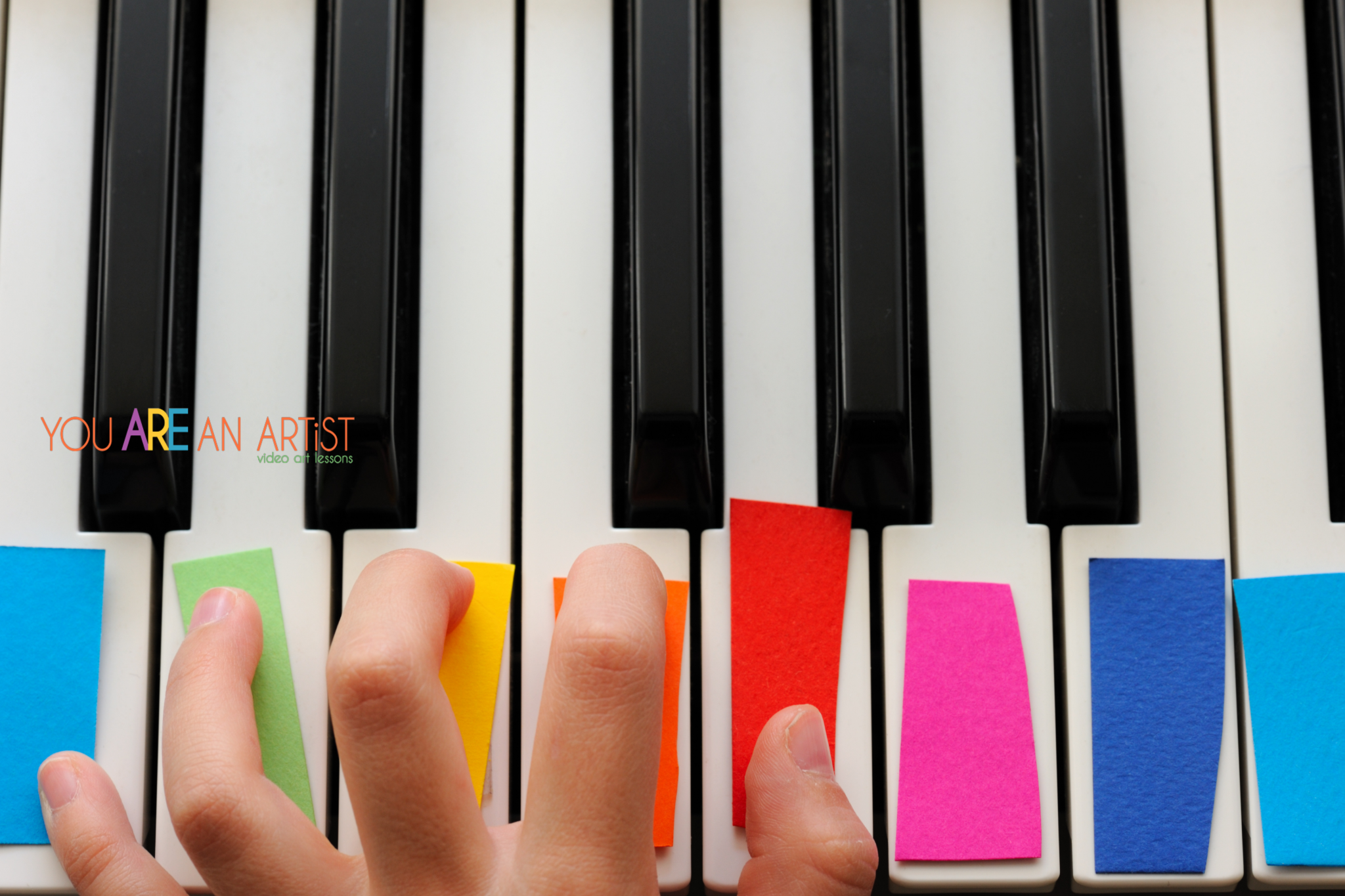 I quickly learned that it does not take a lot of musical expertise to teach your children to learn to love music! While we have added performance music classes to our current schedule, I taught them music appreciation through various easy-to-use resources for years.
First, simply listen to a variety of music together as a family. It seems so simple, but they learn so much just through exposure. At times we would listen to whatever struck our interest; other times, we would focus on different genres of music, and other times we would listen to the same hymn in different styles.
Second, learn about the different composers and artists composing and performing the music they hear. You can use the internet to search or read various biographies about them.
Finally, whenever possible, expose them to live music. Our state symphony does a great children's series that is reasonably priced and full of different visual effects. However, in most places, you can find lots of local music. Check with your local community college or university to see about concerts; look for free outdoor concerts in the summer.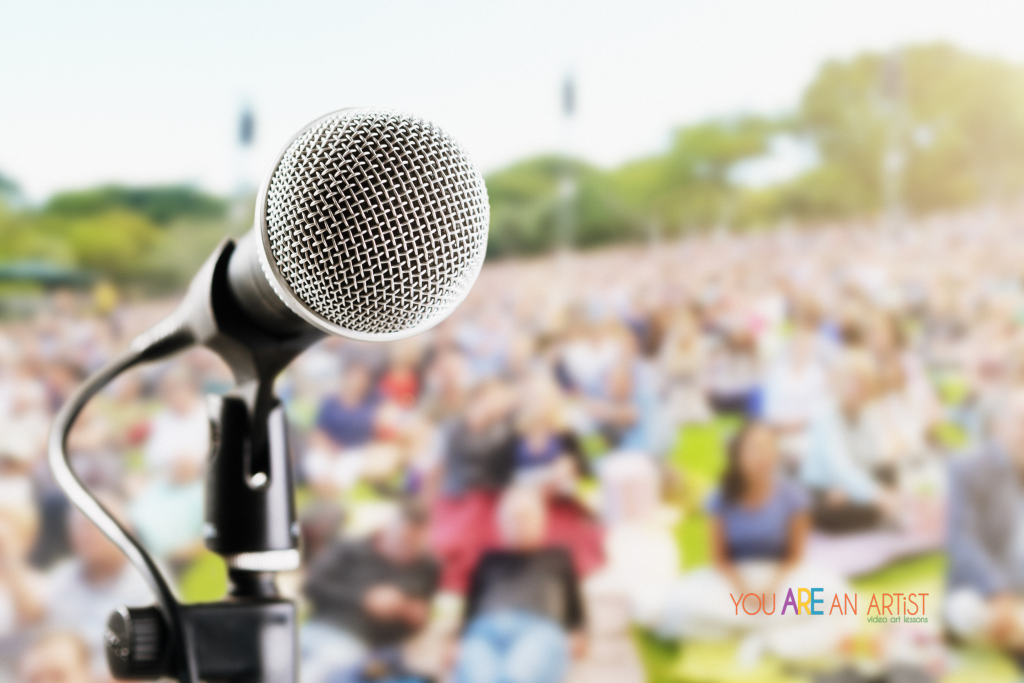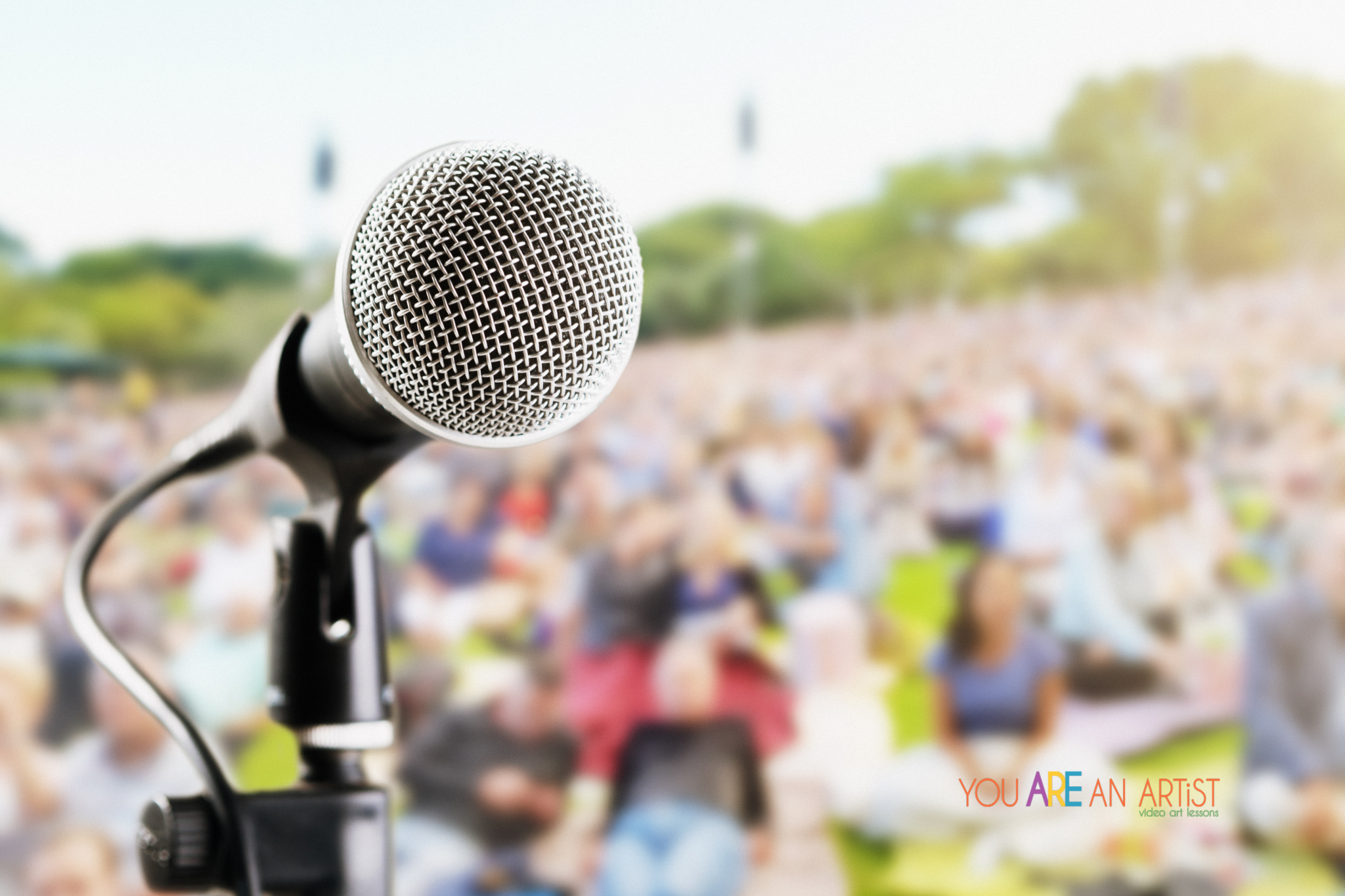 *Outdoor concerts can be an excellent start for young children because they have more freedom to move around and not be as quiet as might be expected at an indoor concert*
Homeschool Music Lessons For You
As you introduce your students to new music, new artists, and new composers, it can be very beneficial to have some easy lessons to help you teach them about music. Not only does it take the time planning off your plate, but if you are anything like me, having a plan means I am more likely to get it done.
The new art and music appreciation courses are a stress-free way to incorporate music appreciation into your homeschool.
The courses are designed by grade level, and each course introduces students to a variety of art and music appreciation. For music, the younger grades listen to music from a particular composer or era, including suggested reading to learn more.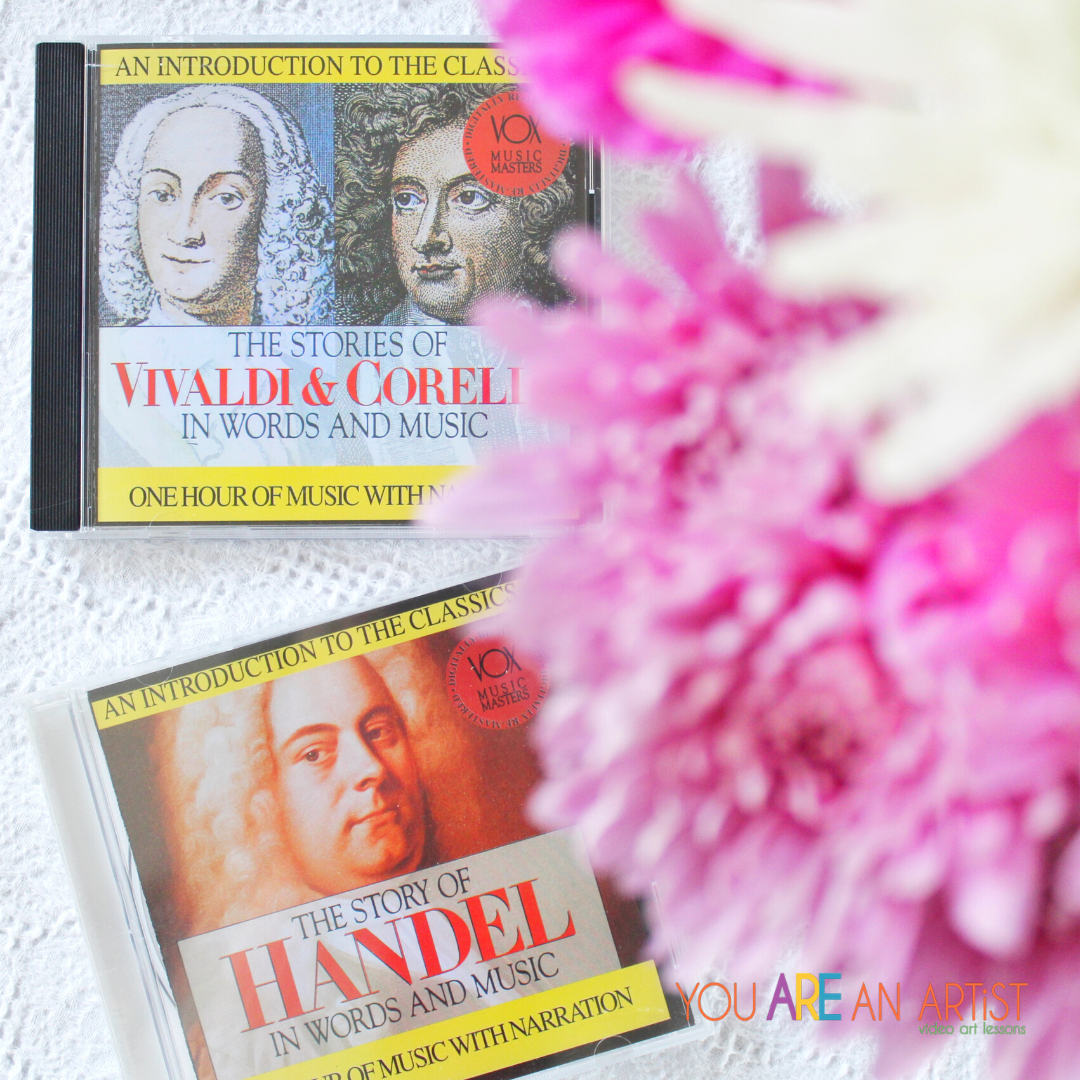 As students get older, the lessons include notebooking pages and timelines. There are also art lessons related to the music lesson included in some of the weeks.
Classical Music Appreciation Lessons for All Ages
*Clubhouse members get a 50% discount on all fine arts titles!
High School Music Lessons
There are writing assignments and more in-depth reading assignments for the high school level courses to make it rigorous enough for high school credit (while still simple for the parent). As with most high school courses, the grade levels are suggestions, and you can use them for any year of high school.
While the lessons are created by grade level, you could easily turn them into family-style classes, especially the elementary and middle grades selections. You can have the whole family read and listen together.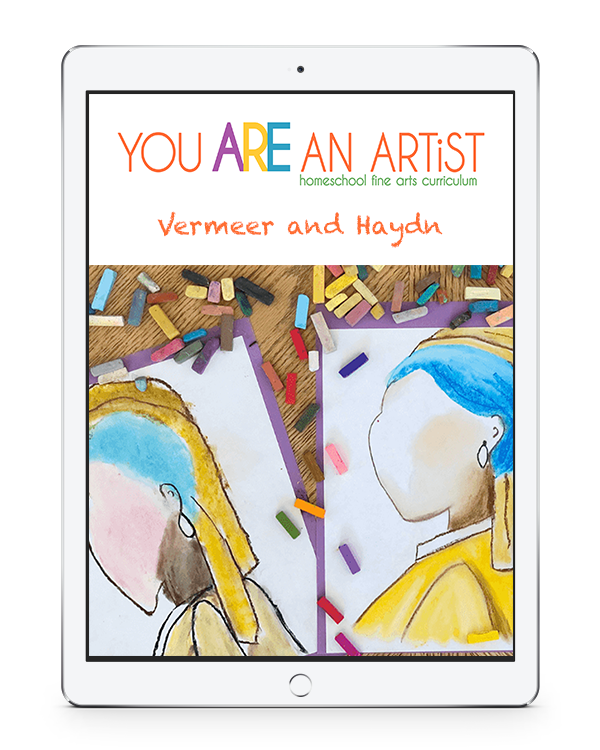 There are also family-style units that focus on one artist and one composer. These are a great way to start your studies!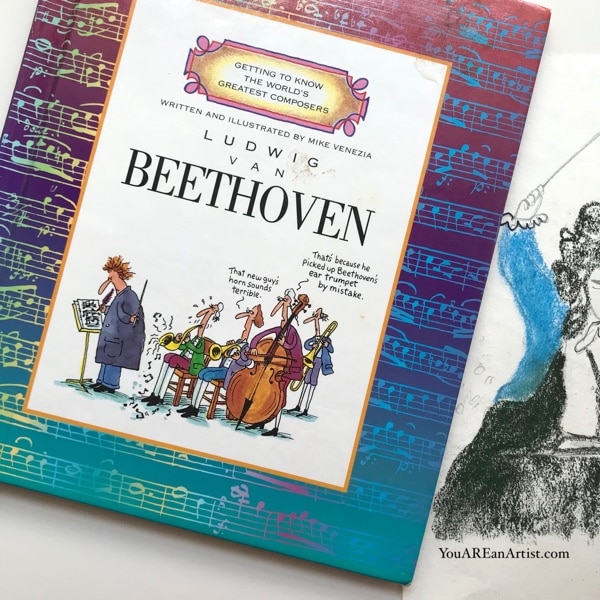 Additional Resources For Music In Your Homeschool
As you learn about different composers and listen to their music, you can add even more fun to your lessons with Nana's Composer Chalk Pastel Lessons, included in the You Are An Artist Complete Clubhouse Membership.
You can even turn that composer study into a complete unit study, like this one from Beethoven.
One of my favorite parts of studying music is teaching my children beautiful hymns! They are a great way to include music in your homeschool. You can use these free hymn studies, and Nana also has a hymns course in the You Are an Artist Membership.
You can see more fun ideas for hymn study with The Art of Hymn Study!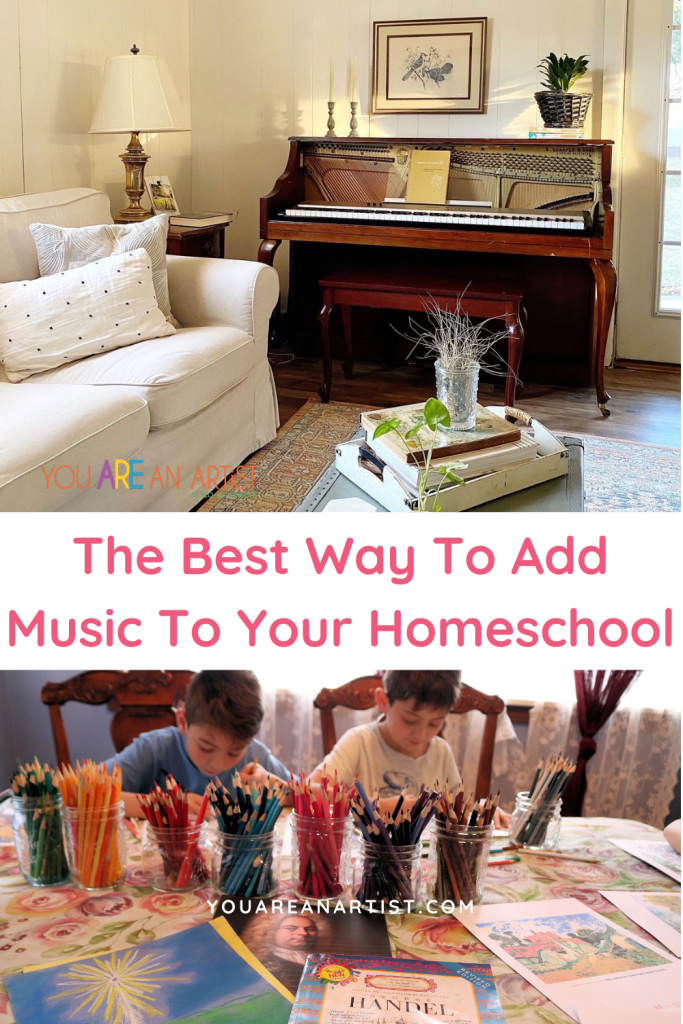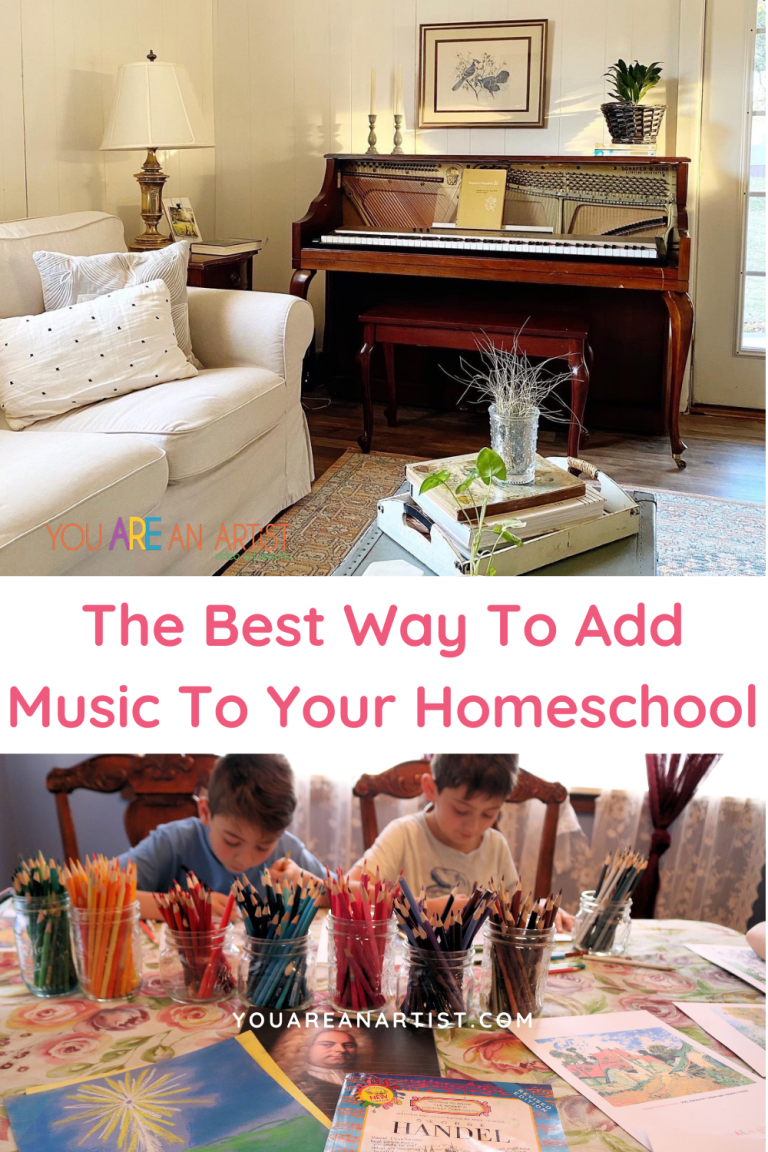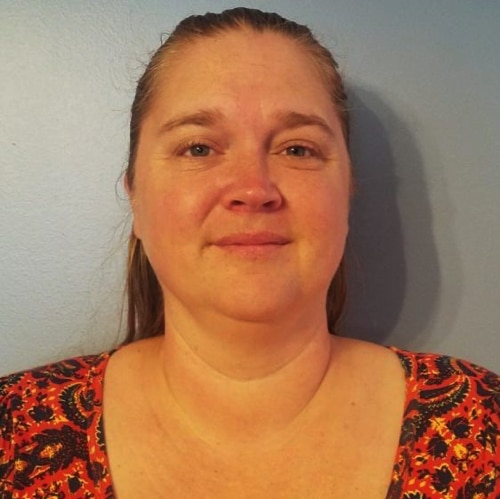 Dawn is a passionate follower of Jesus, wife to Chris, and homeschool mom of four. In her spare time she loves to read, hike, and write on her blog Schoolin' Swag. She enjoys reviewing curriculum and helping moms find the right fit for their family.