These marvelous May homeschool art activities will keep the fun going throughout the month! You can include beautiful blooming flowers for your nature studies, celebrate mothers, use the force for May the 4th Be With You and paint an American flag for Memorial Day. There is SO much to enjoy and to celebrate in your homeschool!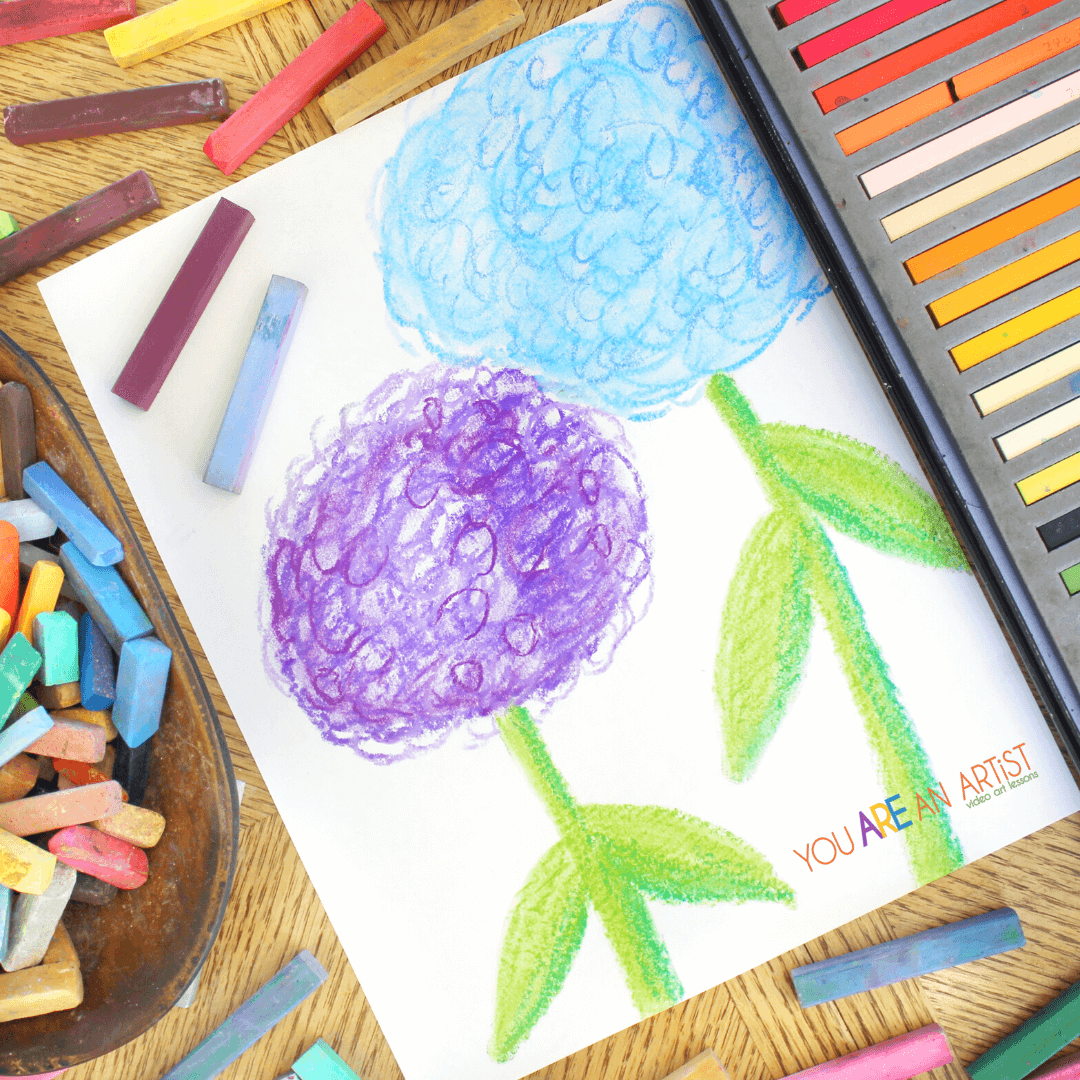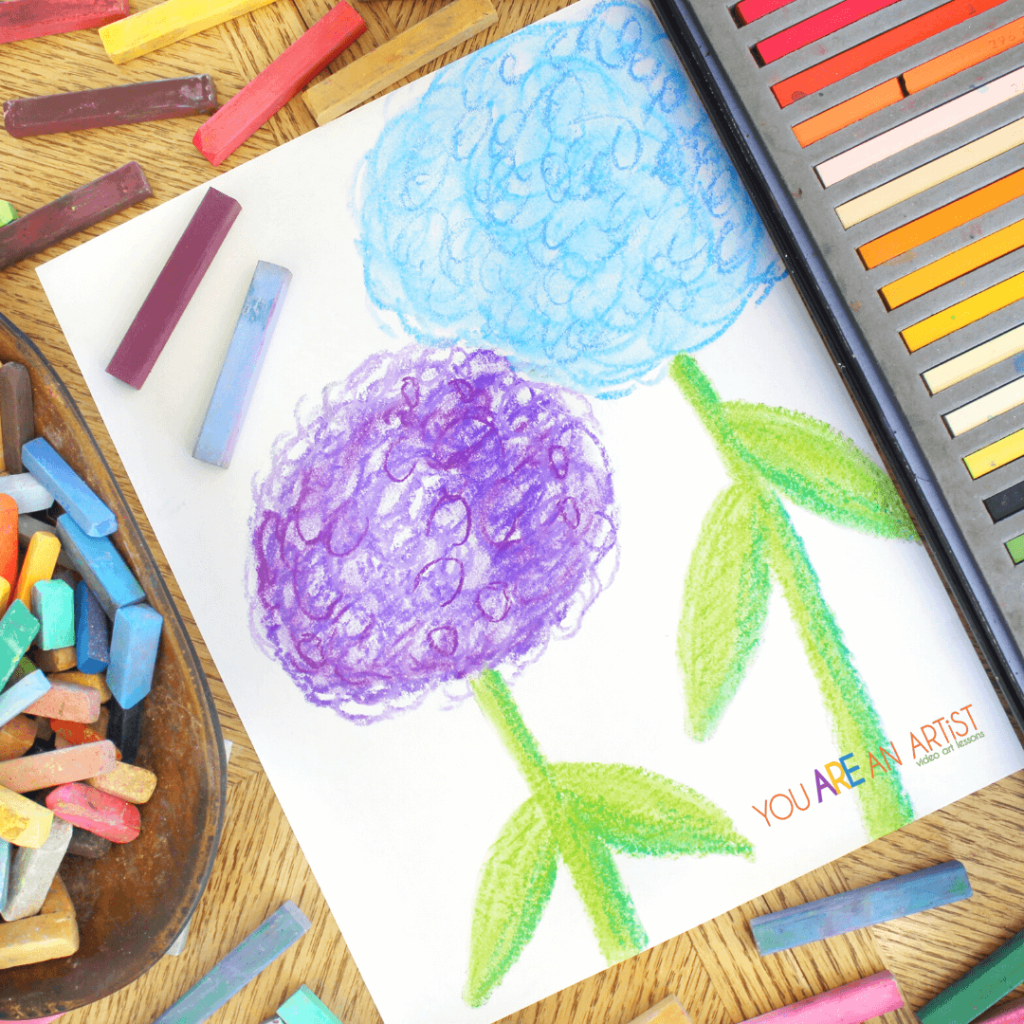 Marvelous May Homeschool Art Activities
Flower Art Lessons
With Nana's A Simple Start in Chalk Pastels and acrylics lessons, you can paint flowers galore! It's the joy and the beauty of art and nature study.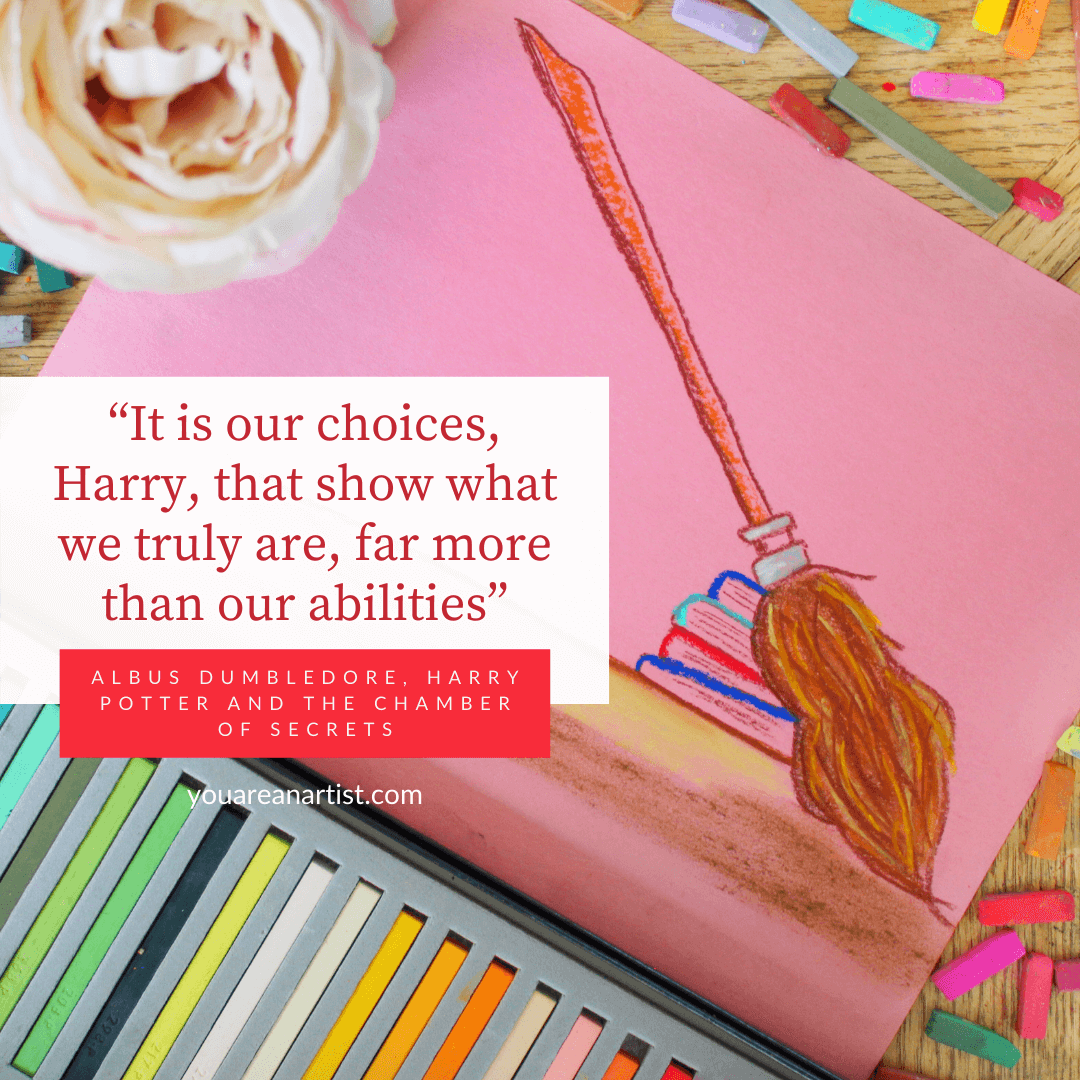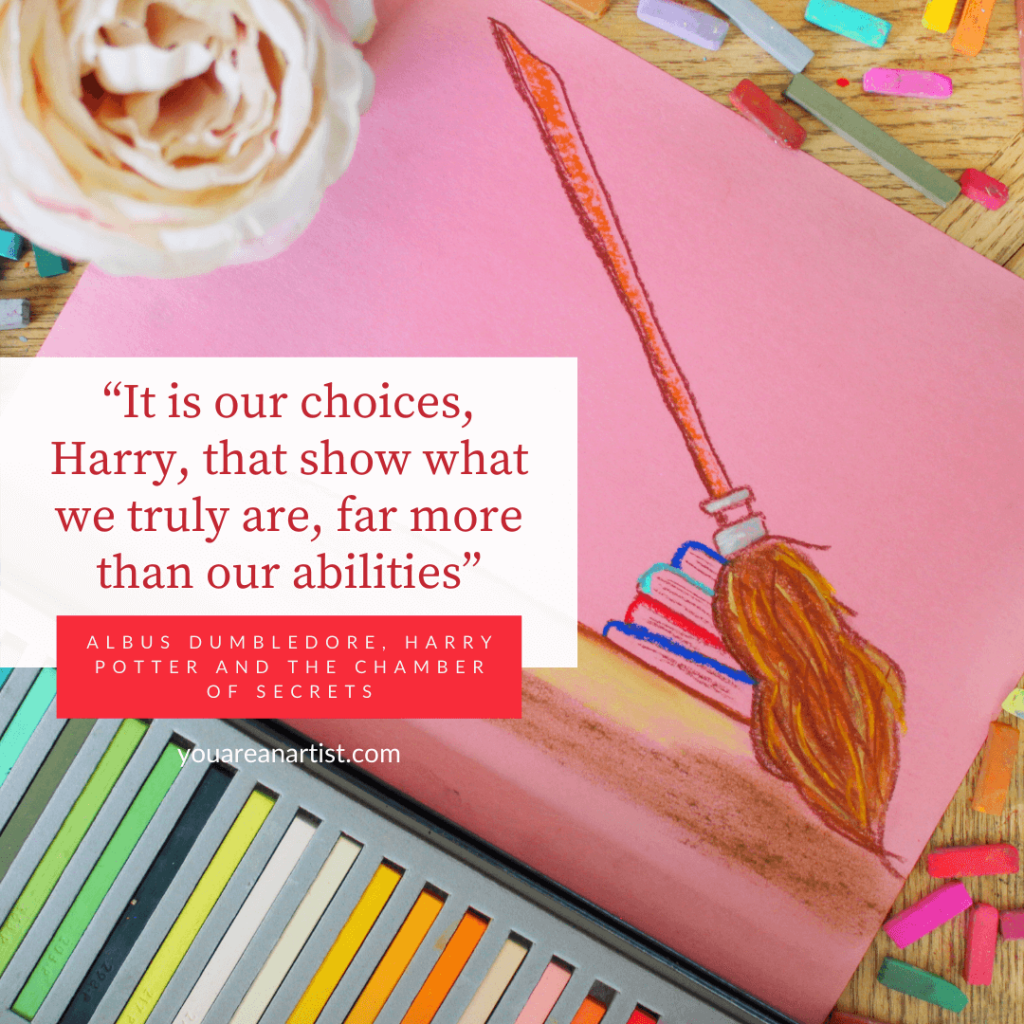 Harry Potter Day
Check out this fun Harry Potter homeschool teatime that even muggles will love! You'll find magical art lessons that everyone in the family will enjoy. You don't have to have a magic wand or spellbook. Bring the magic of art and Harry Potter into your home!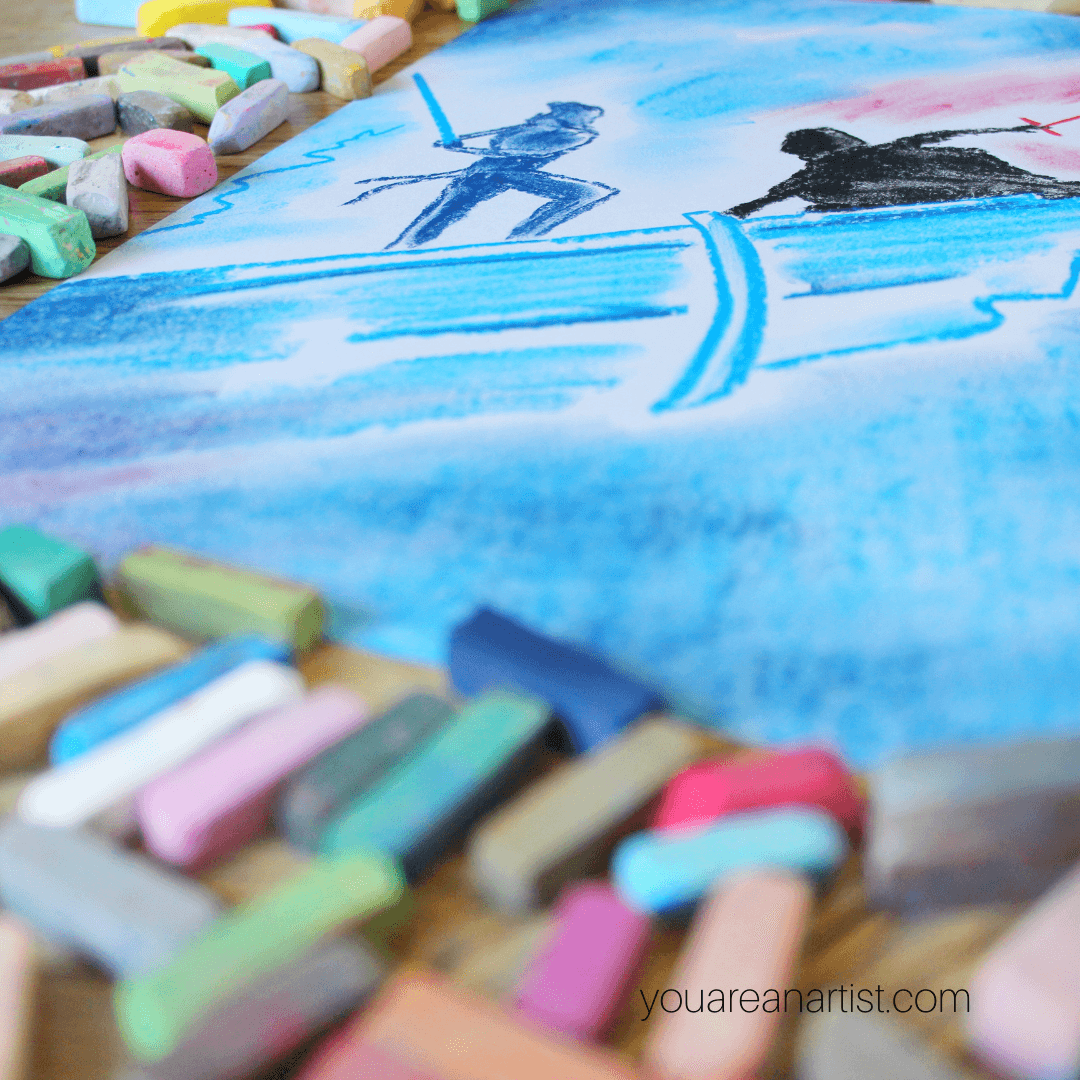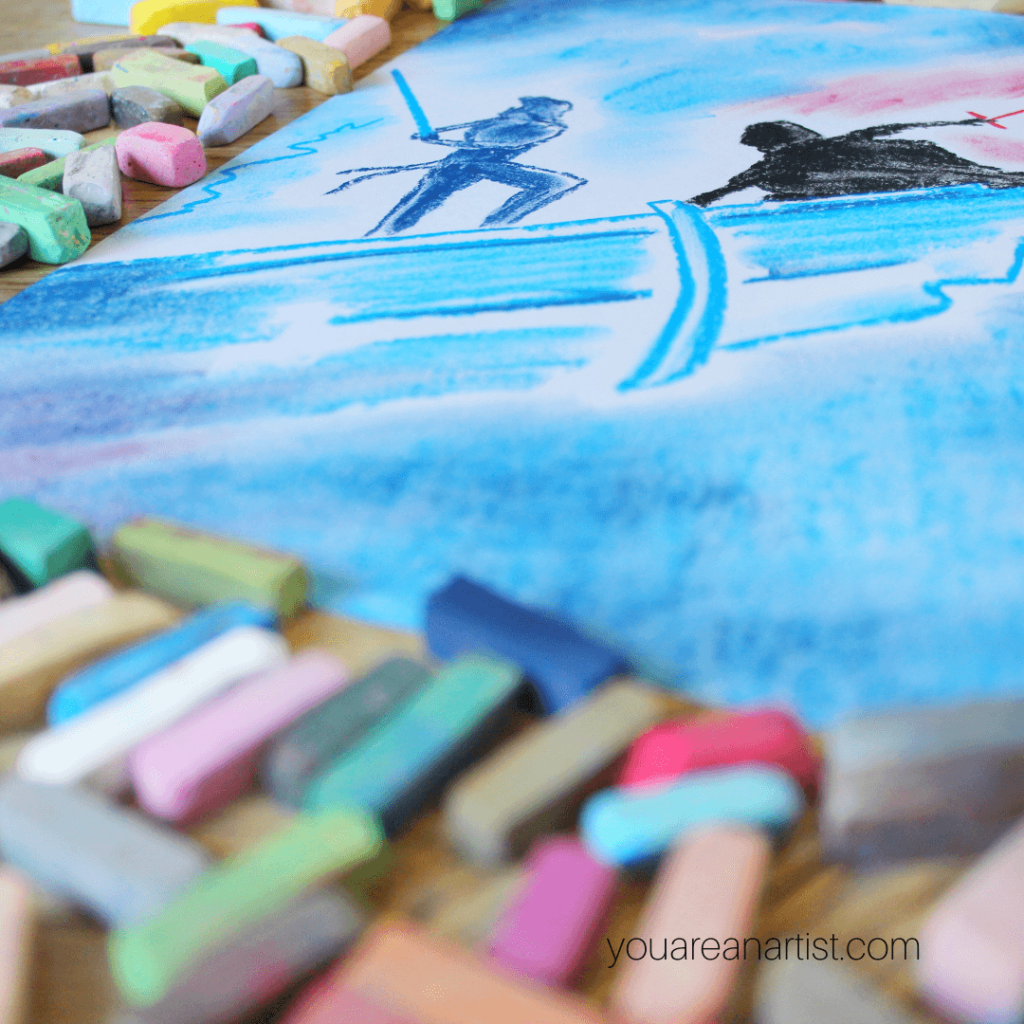 May the 4th Be With You
May the 4th Be With You – Use the Force for Learning! – Nana has a NEW Star Wars themed art lesson perfect to pair with the new Obi Wan series or any of your fan favorites.
There are several free art lessons included in this fun Star Wars chalk pastel teatime with Nana – which is the perfect way to celebrate your kiddo's love for all things Star Wars! The Star Wars-themed lessons are super easy to follow and are ideal for all ages. All you need is a simple set of chalk pastels, construction paper, and Nana's video art lessons! Add in some tasty treats, and you have a teatime even a Wookie would love!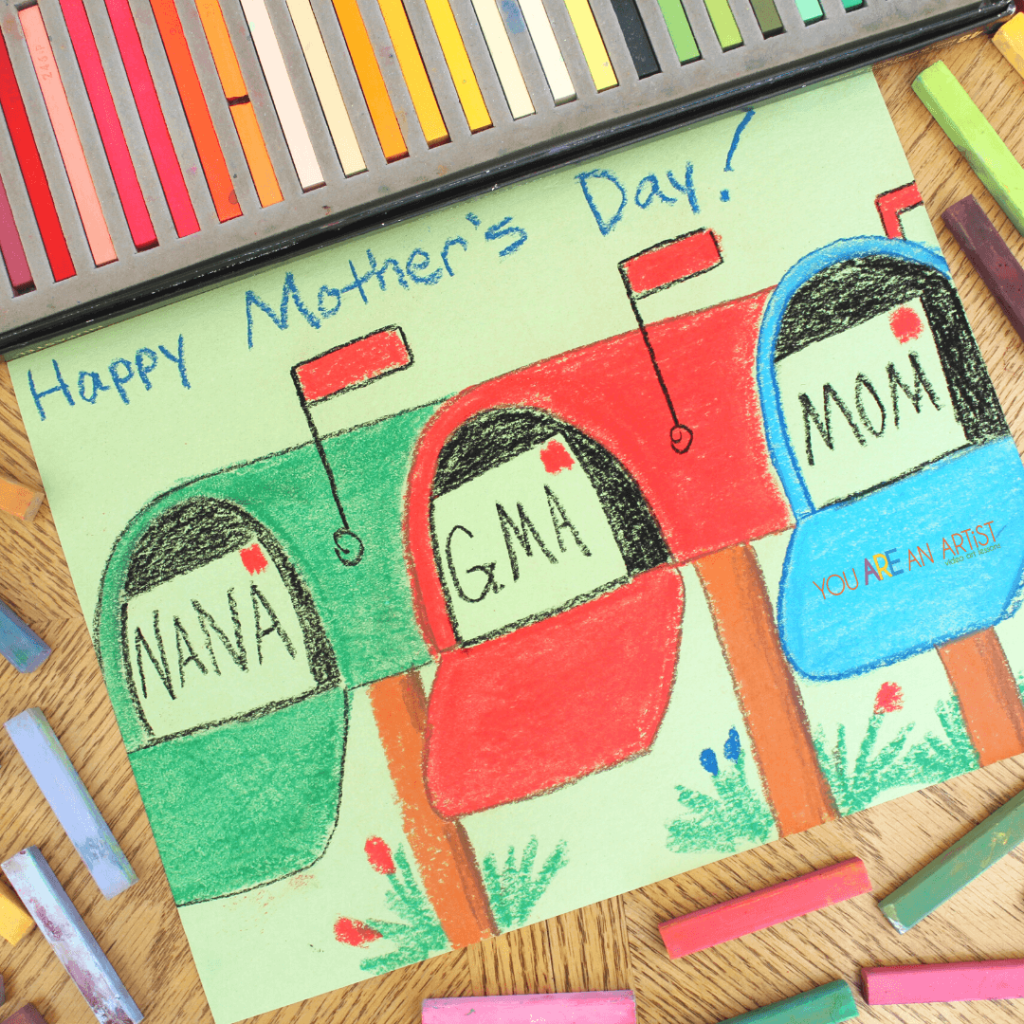 Mother's Day
Mother's Day – You ARE an ARTiST Clubhouse members have a special art lesson to paint for mothers and grandmothers and all of the very special women in your lives. Find some beautiful ideas with these Creative Mother's and Father's Day Art Activities!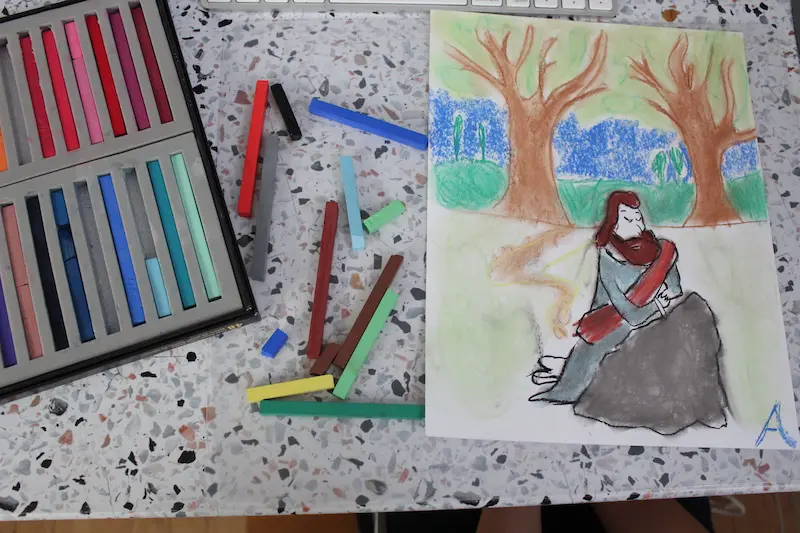 National Day of Prayer
The National Day of Prayer – "an annual observance held on the first Thursday of May, inviting people of all faiths to pray for the nation." Choose from any of Nana's many Bible and Hymns art lessons.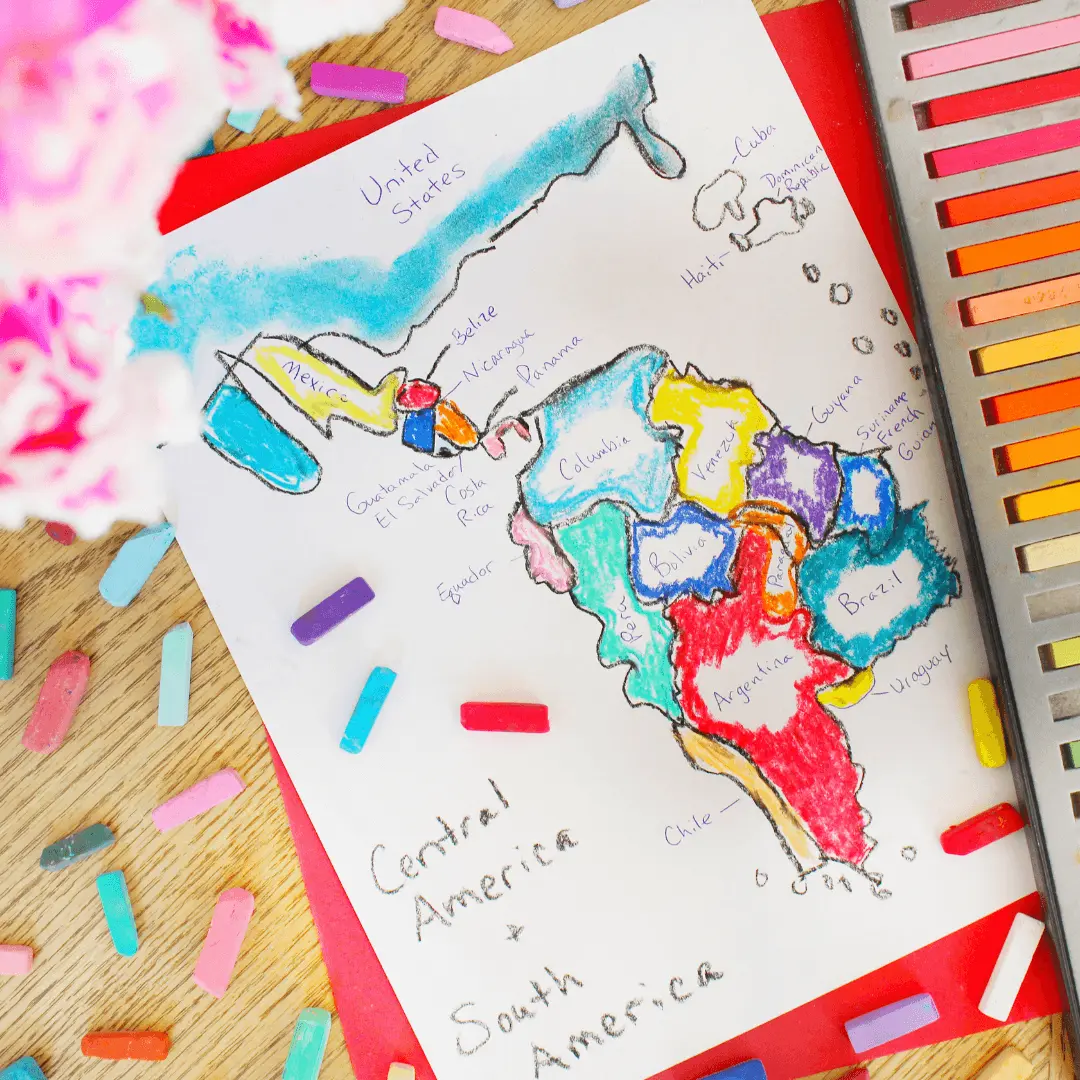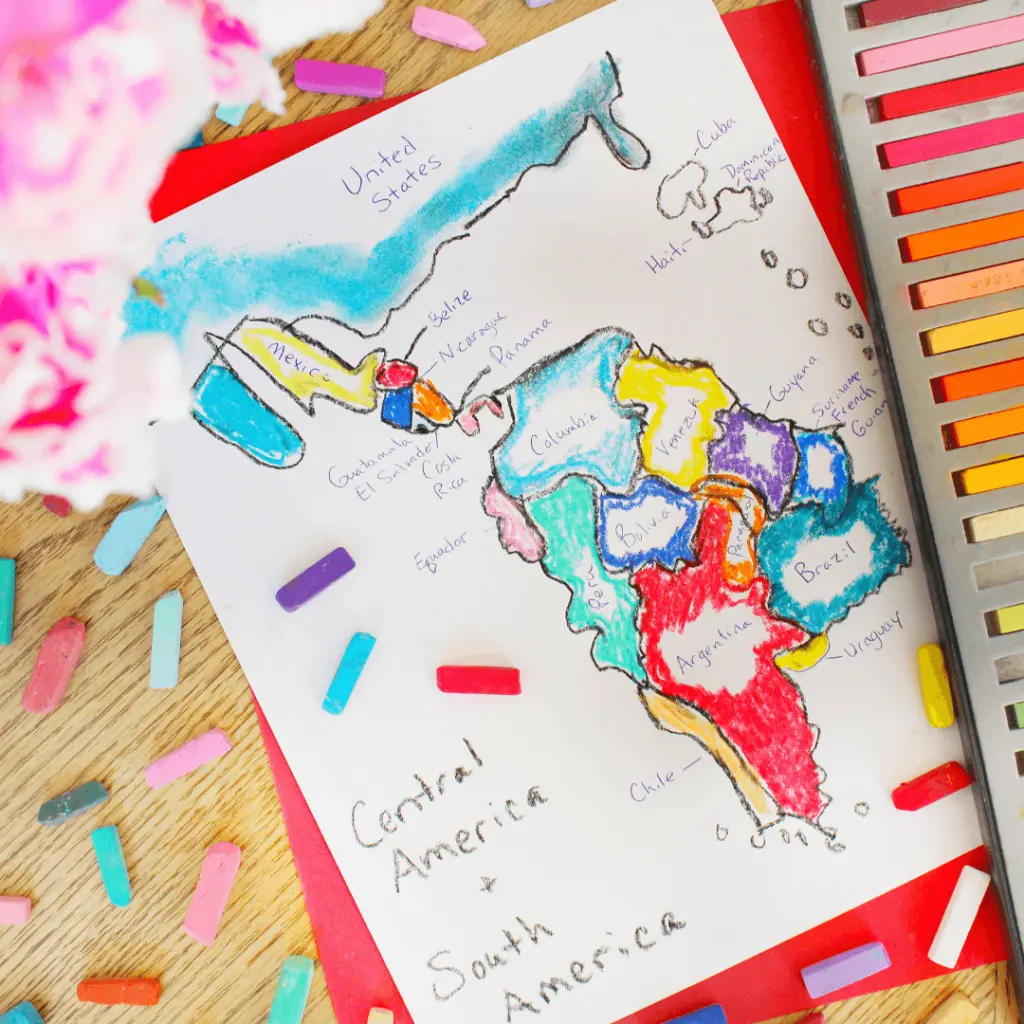 Cinco de Mayo
For your Cinco de Mayo studies, enjoy painting a map of Central and South America! Did you know Nana has maps 🗺 of all the continents — and SO much more? Oh the learning adventures and travels you can enjoy!
How Does Your Garden Grow – Backyard Nature
Plant a Garden and Enjoy Backyard Nature Study – Art and Nature Study for Your Homeschool. Discover the beauty of art and nature study in your homeschool and help your children explore the simple joys of the outdoors. There is so much to marvel about in God's great creation!
All Creatures Great and Small Spring Art Celebration – Perfect for commemorating spring, Nana's spring homeschool nature study with art explores all creatures great and small and all things bright and beautiful! These nature-inspired art lessons are easy and fun for the whole family!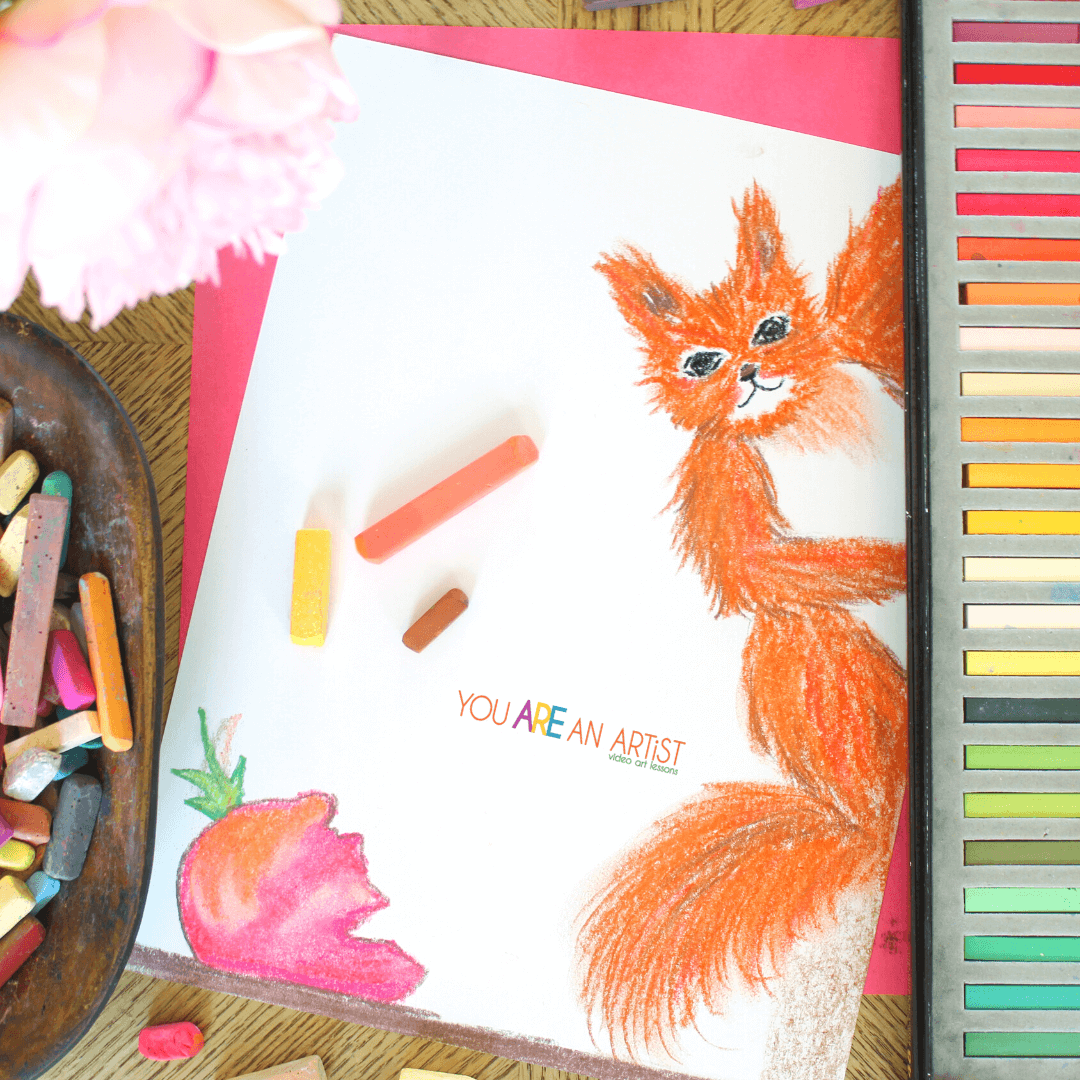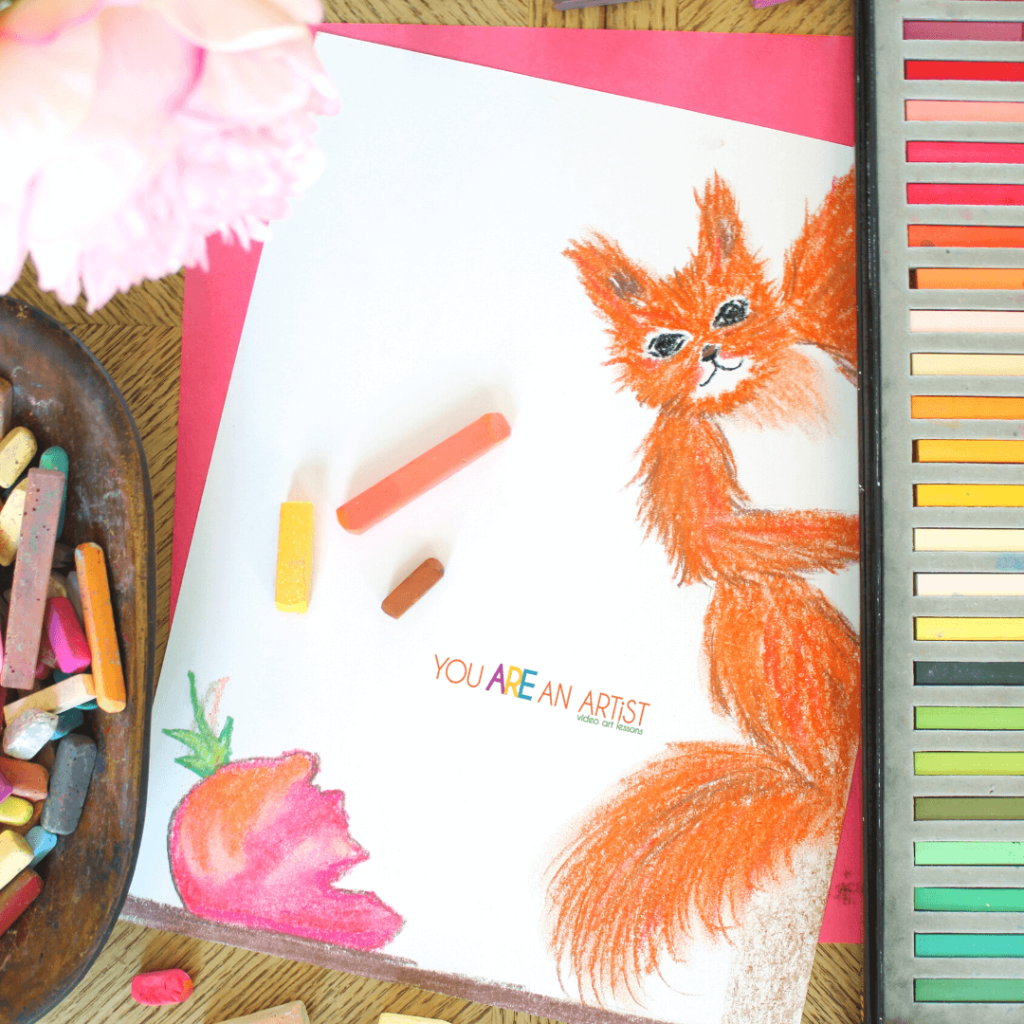 Backyard Creatures Art Lessons
Squirrel! Paint this rascal and change up his coloring according to the squirrels you have in your area. Included in Nana's Backyard Nature art lessons in the You ARE an ARTiST Complete Clubhouse.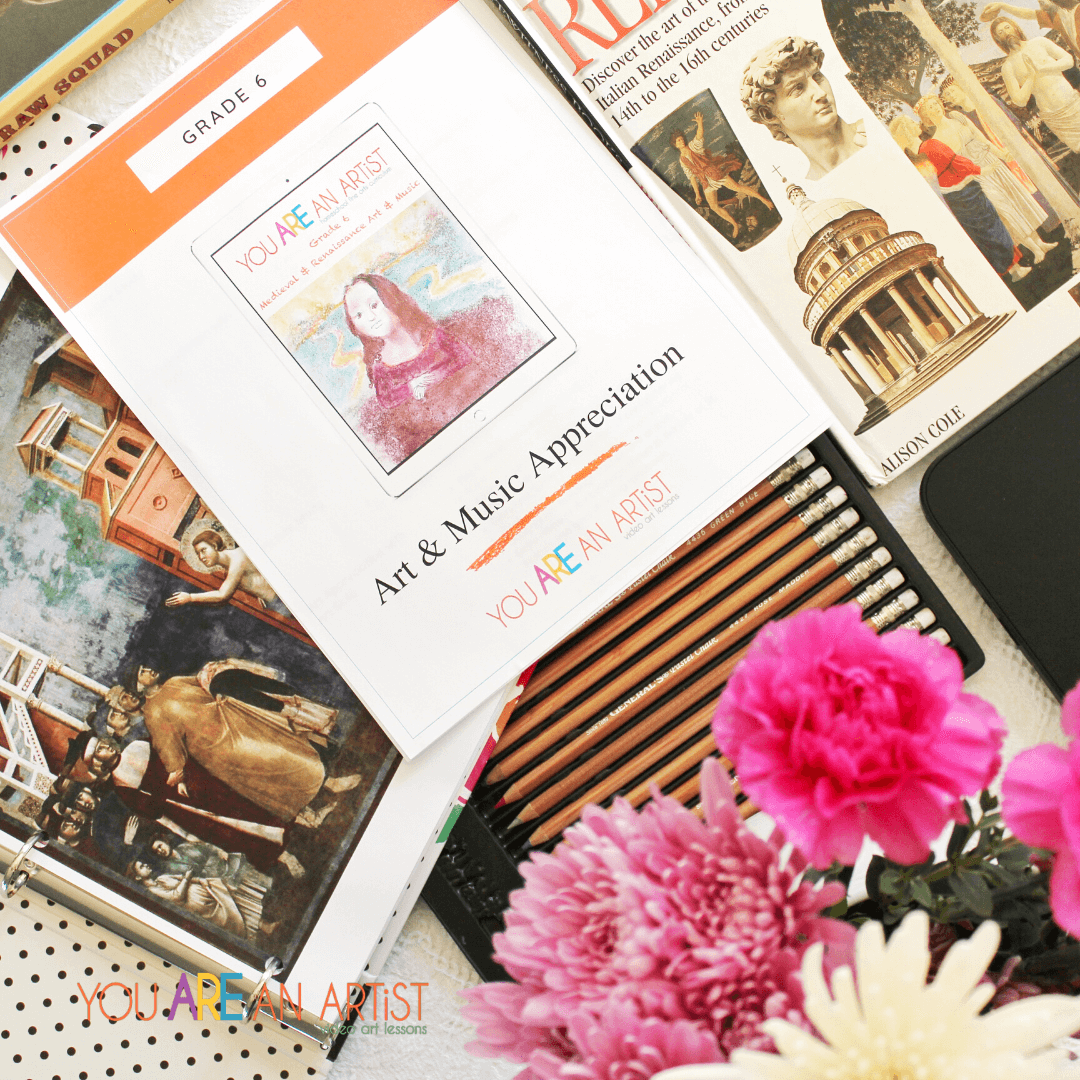 Homeschool Fine Arts
The Beauty of Art, Music and Nature Study in Your Homeschool – Learning art and music history is very important, as is learning about the world right outside our door. Now you can quickly and seamlessly include the beauty of art, music, and nature in your homeschool.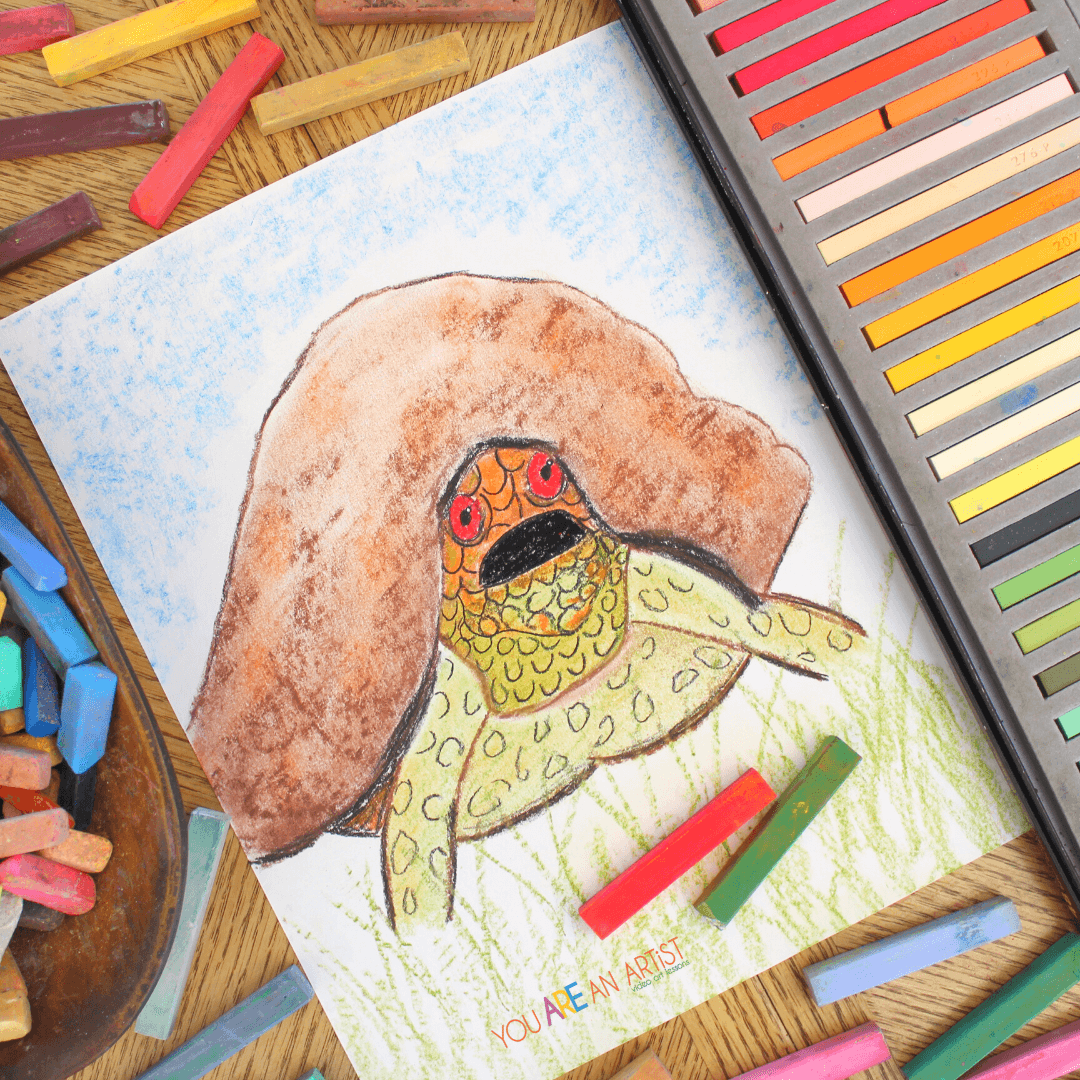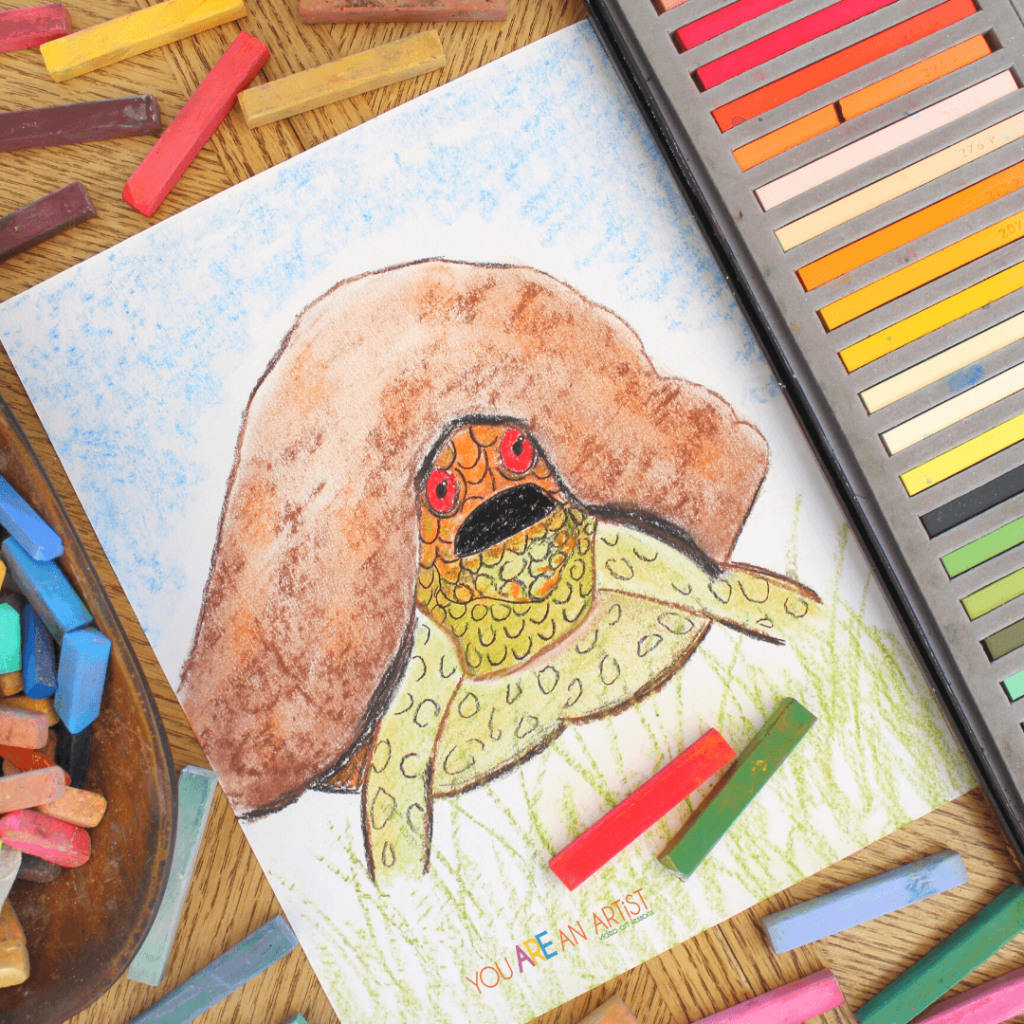 World Turtle Day
Enjoy a Turtle Nature Study from our sister site, Homeschool Nature Study. Learn about pond life, pondweed and a pond habitat with this fun turtle nature study for your homeschool. Includes activities for learning about tortoises and microscopic pond life too.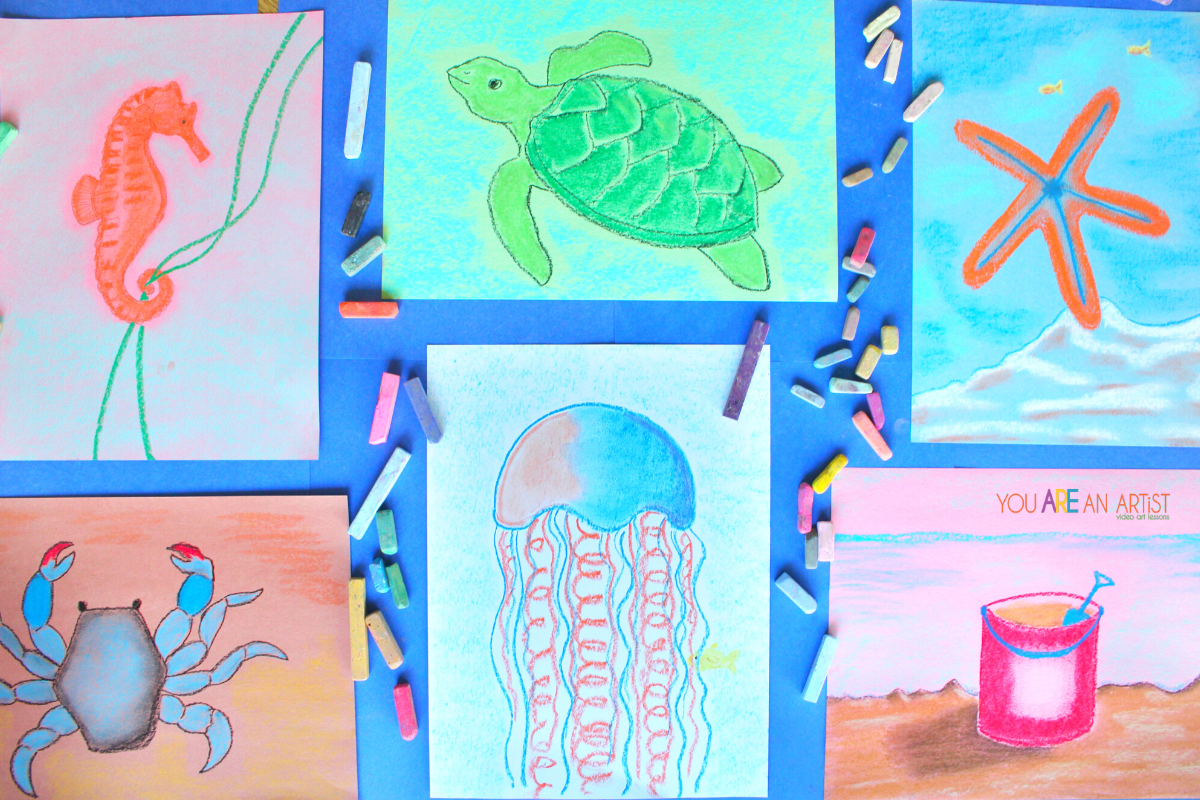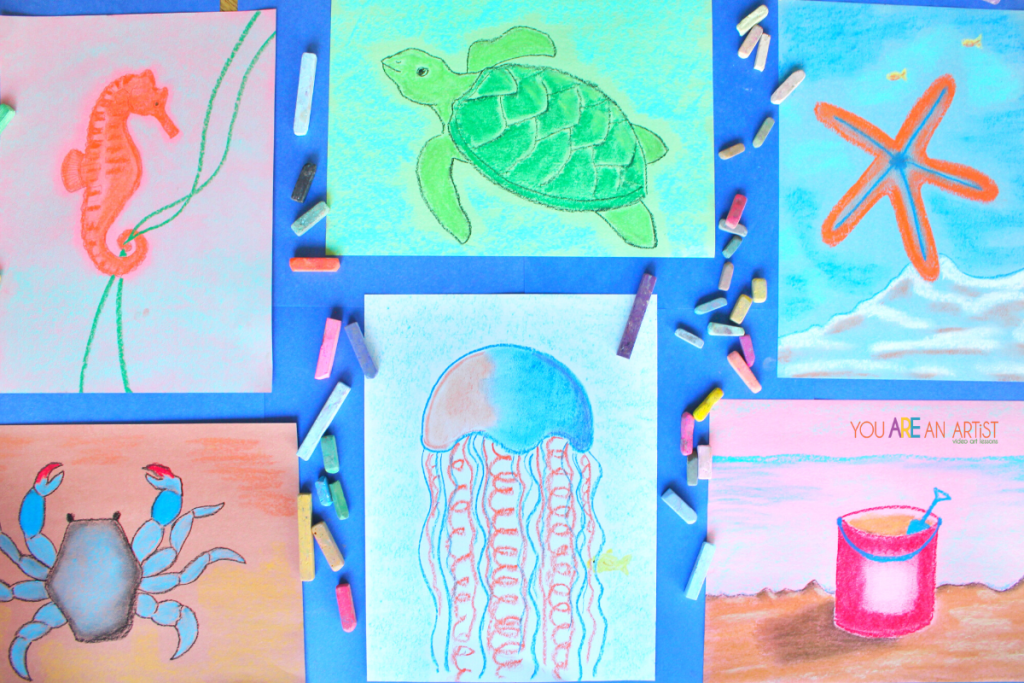 Visit the Ocean with an Ocean Study with Art
Take your kids on an ocean study under the sea and up on shore with a combination of books and art to spark the imagination! Majestic Ocean Study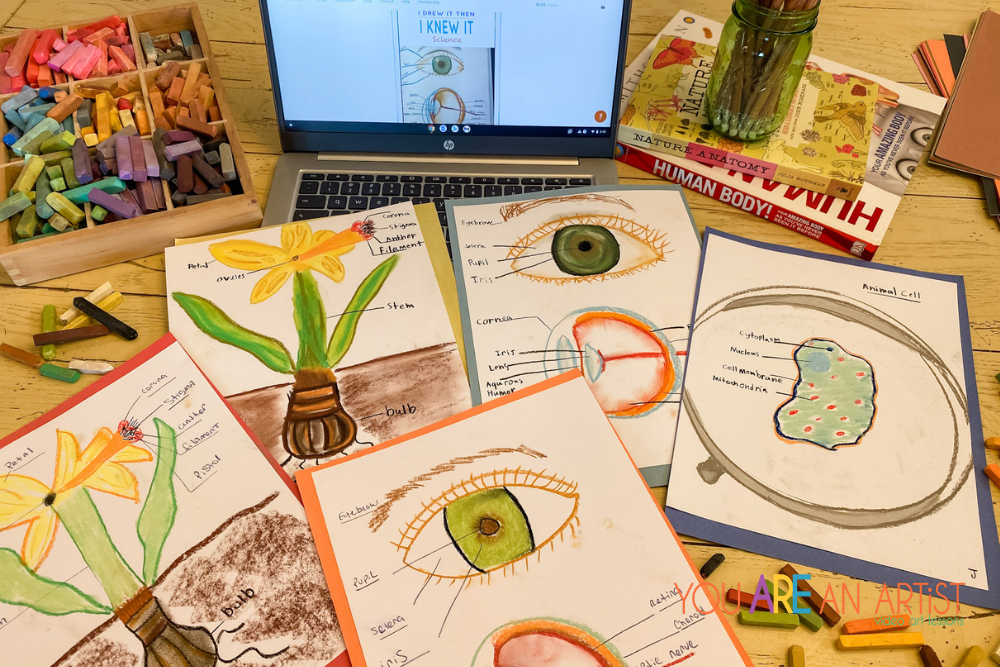 Hands On Homeschool Science Lessons
As much as we can observe so much of the human body's wonder from the outside, it's a million times more astounding to consider what goes on at the cellular level! Enjoy Small But Mighty Cell Activities and A Microscopic World Study.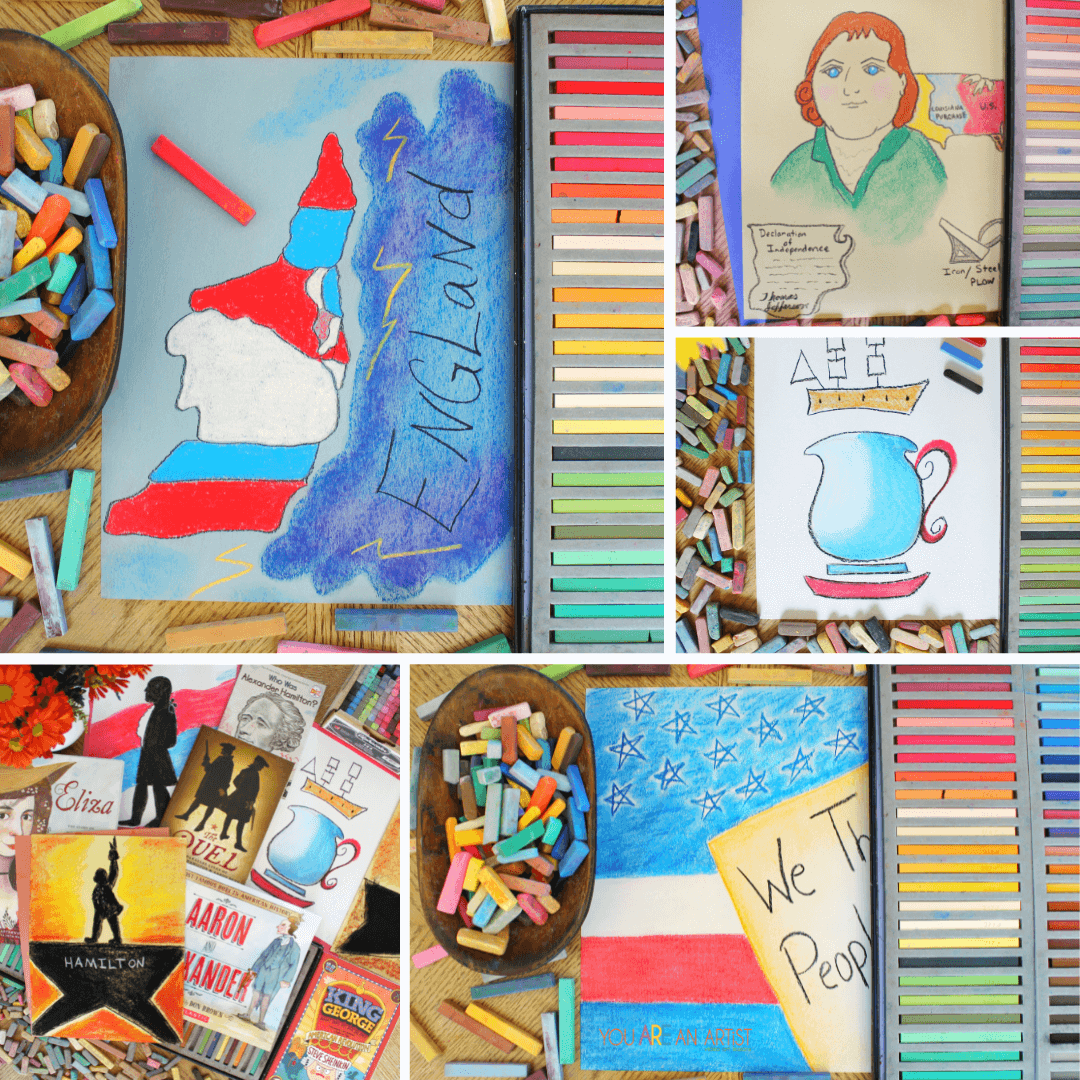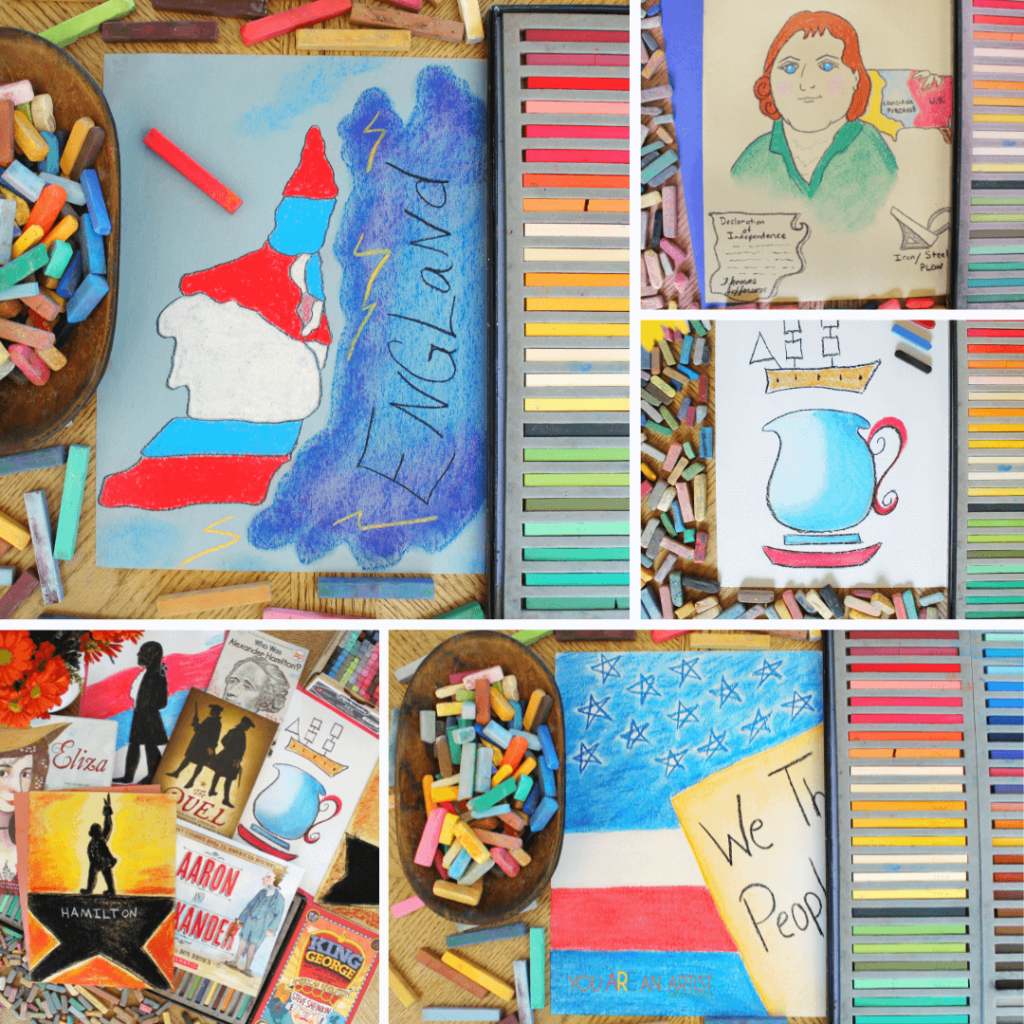 Homeschool History Art Lessons
Like many children, my son is a hands-on visual learner. He enjoys his studies and retains more knowledge when there are hands-on and creative components to his lessons. That is one of the reasons Nana's chalk pastel lessons have been a vital and thriving part of our homeschool for many years! Learning about the 13 Colonies was no different. Though we read books and watched documentaries, the hands-on art of Nana's 13 Colonies chalk pastel lesson solidified his understanding!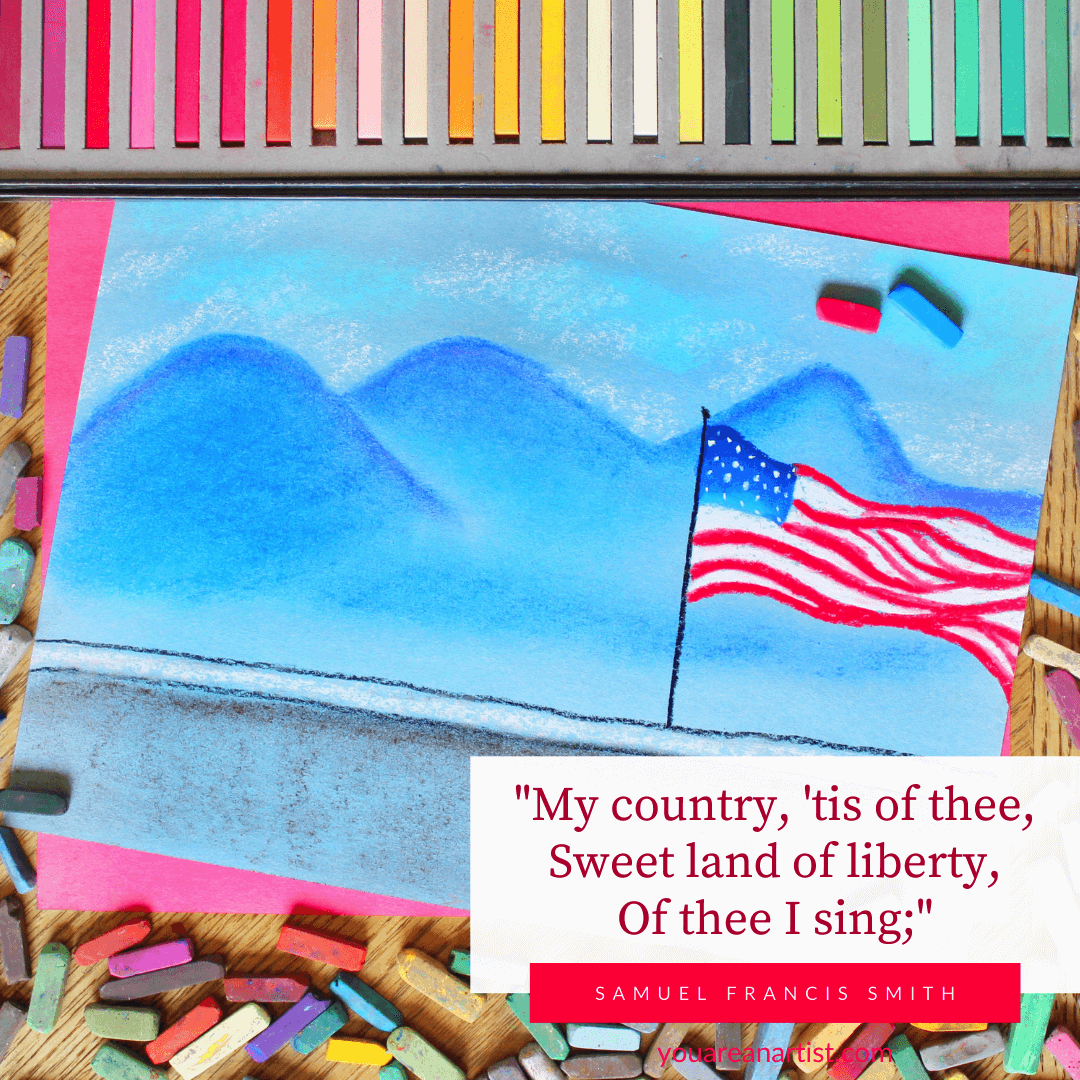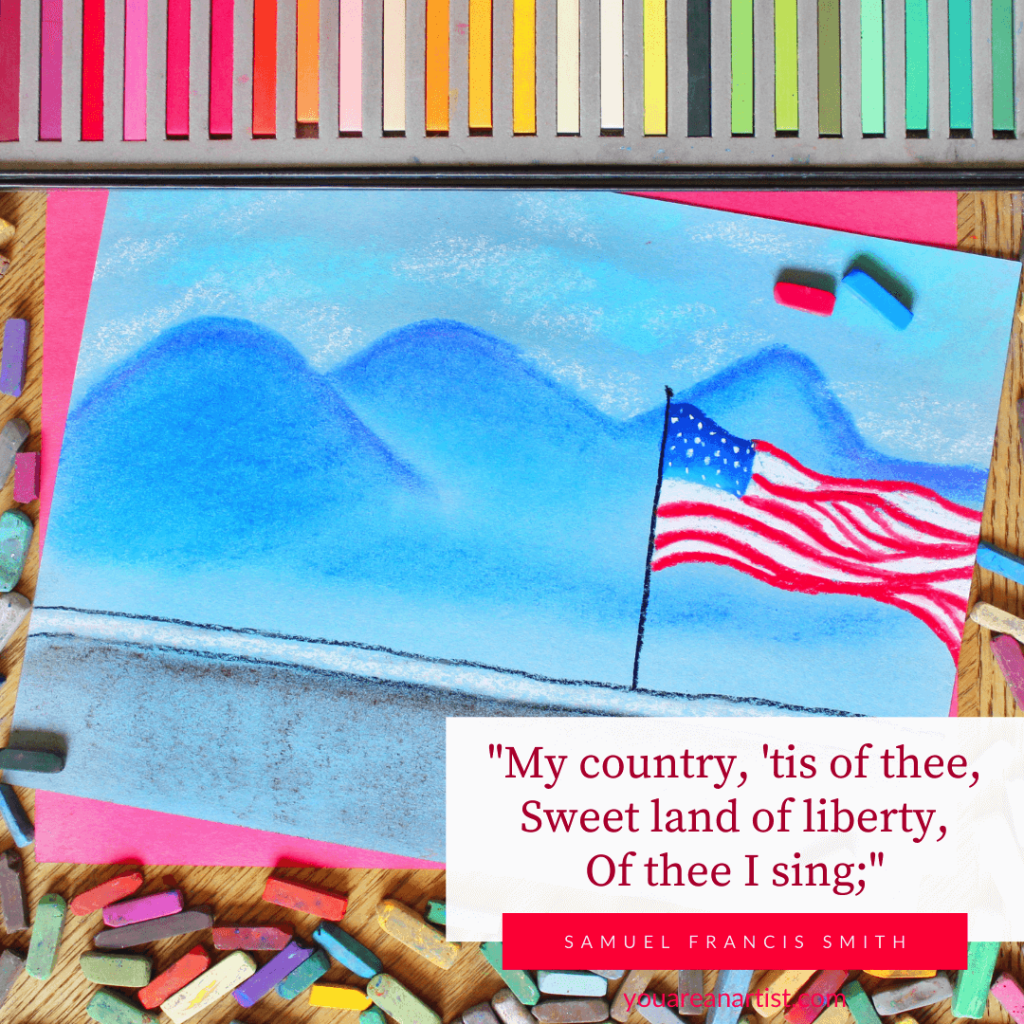 Memorial Day Activities for Your Homeschool
What better way to learn about the flag and remember its importance than to paint it? The Art of Patriotism – I am so grateful for our freedom and the blessings that come from living in the United States of America. While I am grateful every day, upcoming holidays make me spend more time reflecting on those blessings and the art of patriotism.
In addition to Nana's hymn art lessons, you can paint an American Flag in honor of Memorial Day. Nana has a wonderful collection of American History homeschool lessons you will love.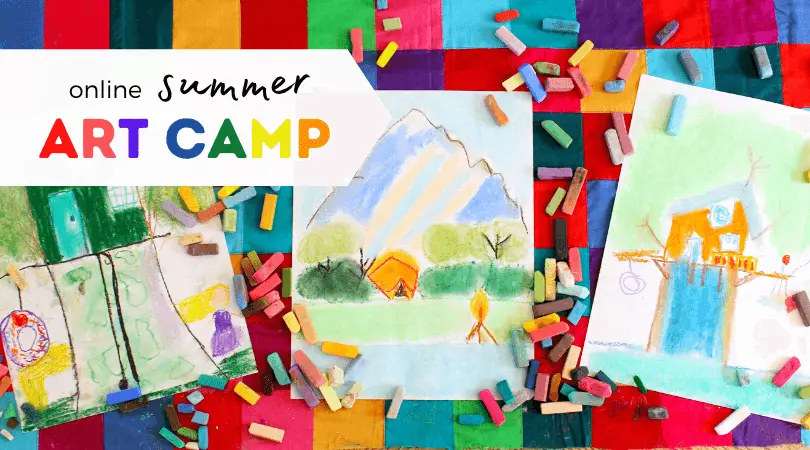 Summer Art Camp Kick Off
Are you looking for a summer art camp for your kiddo this year? How about an online summer art camp chocked full of artful activities? With just a little bit of planning you can create an online summer camp right from the comfort of your own home! An Online Summer Art Camp Perfect for All Ages
Art Activities for Every Month of the Year
Look ahead to ALL the art activities for homeschooling you can enjoy every month of the year: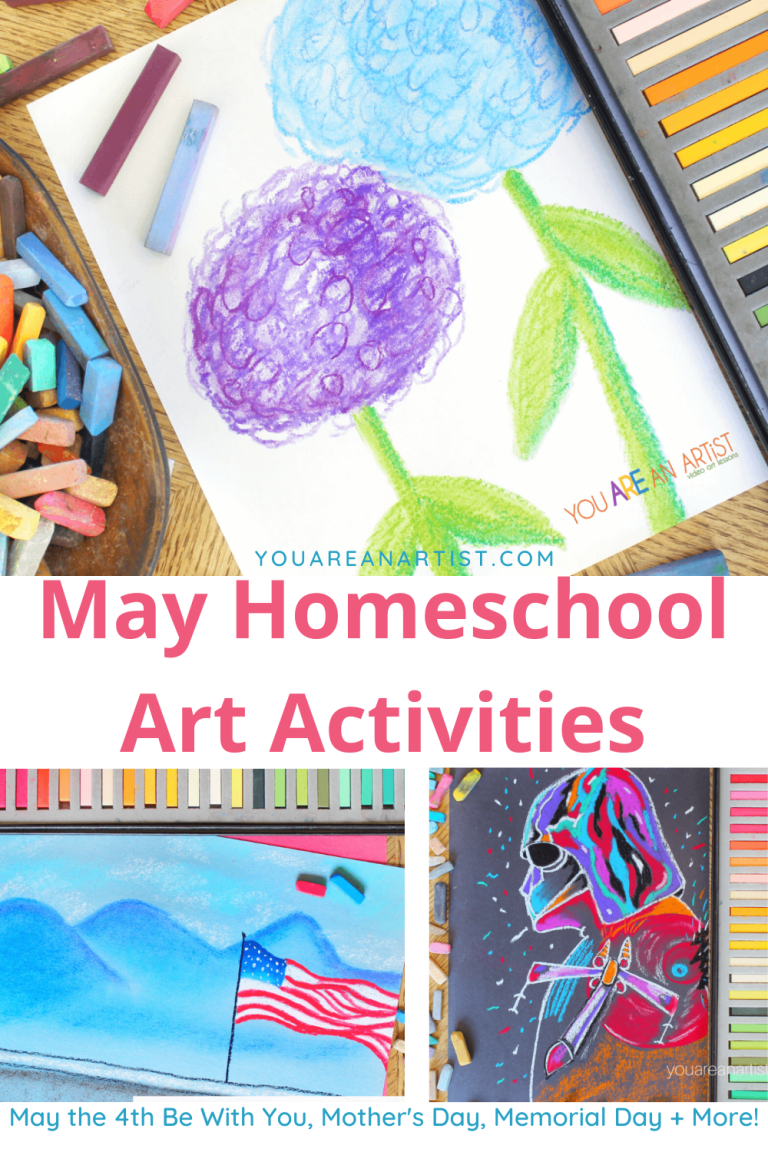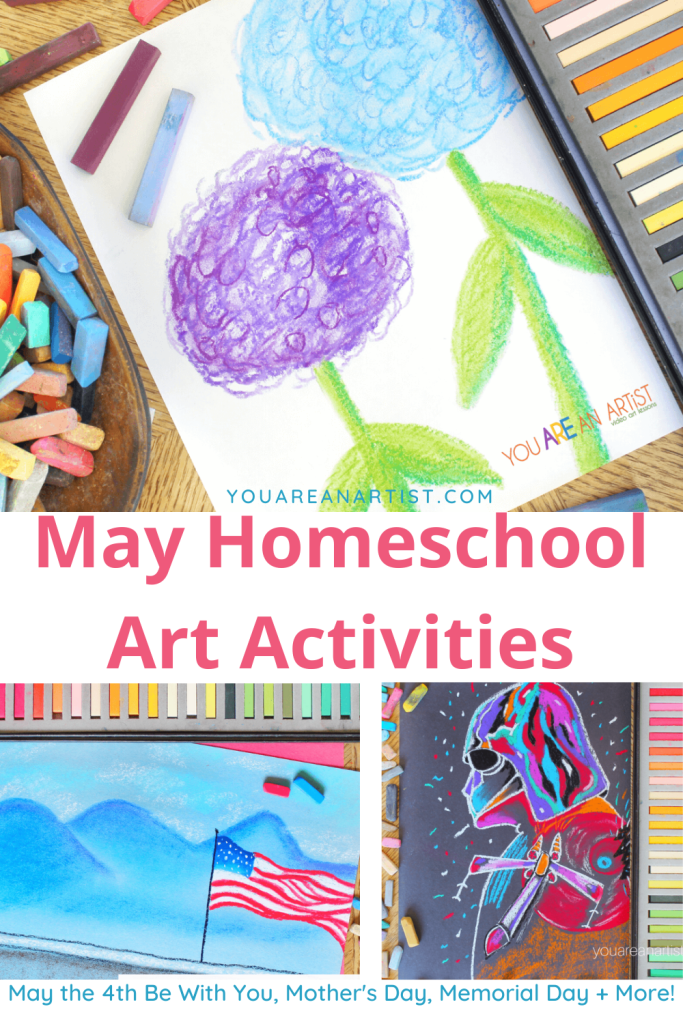 Homeschool Art Lessons for the Whole Family with You ARE an ARTiST Complete Clubhouse
Build beautiful memories while having fun painting today around the kitchen table. Marvelous May homeschool art activities for all ages!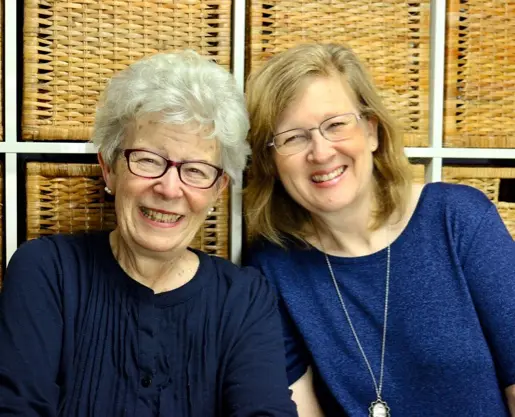 Growing a love of art at You ARE an ARTiST is a multi-generational passion! Tricia is Nana's daughter and a mama of five children. Nana shared her first chalk pastel art lessons with her grandchildren around Tricia's kitchen table. Homeschooling since 2000, Tricia has seen the fruits of home education with three homeschool grads so far! She shares the art and heart of homeschooling at Your Best Homeschool and is author of the book, Help! I'm Homeschooling! She and her husband, Steve, are also owners of sister sites Homeschool Nature Study and The Curriculum Choice.