Enjoy this compilation of holiday activities for high school using your You ARE An Artist clubhouse membership. All you'll need is a set of starter chalk pastels, a pack of construction paper, and your clubhouse membership.
High school is looming and my son and I have been planning the upcoming year with a multi-sensory approach. He has requested we use a combination of You ARE An Artist Clubhouse video art lessons AND the Homeschool Fine Arts lessons. I love this idea because both the clubhouse and the fine arts have proven to provide a thorough fine arts education for one of his high school credits.
We started using the 6th-grade fine arts lessons last year for Fine Arts Fridays and loved them. Plus, we've been using Nana's chalk pastel art lessons since he was nine years old. I'm confident that this is going to be a great year of art!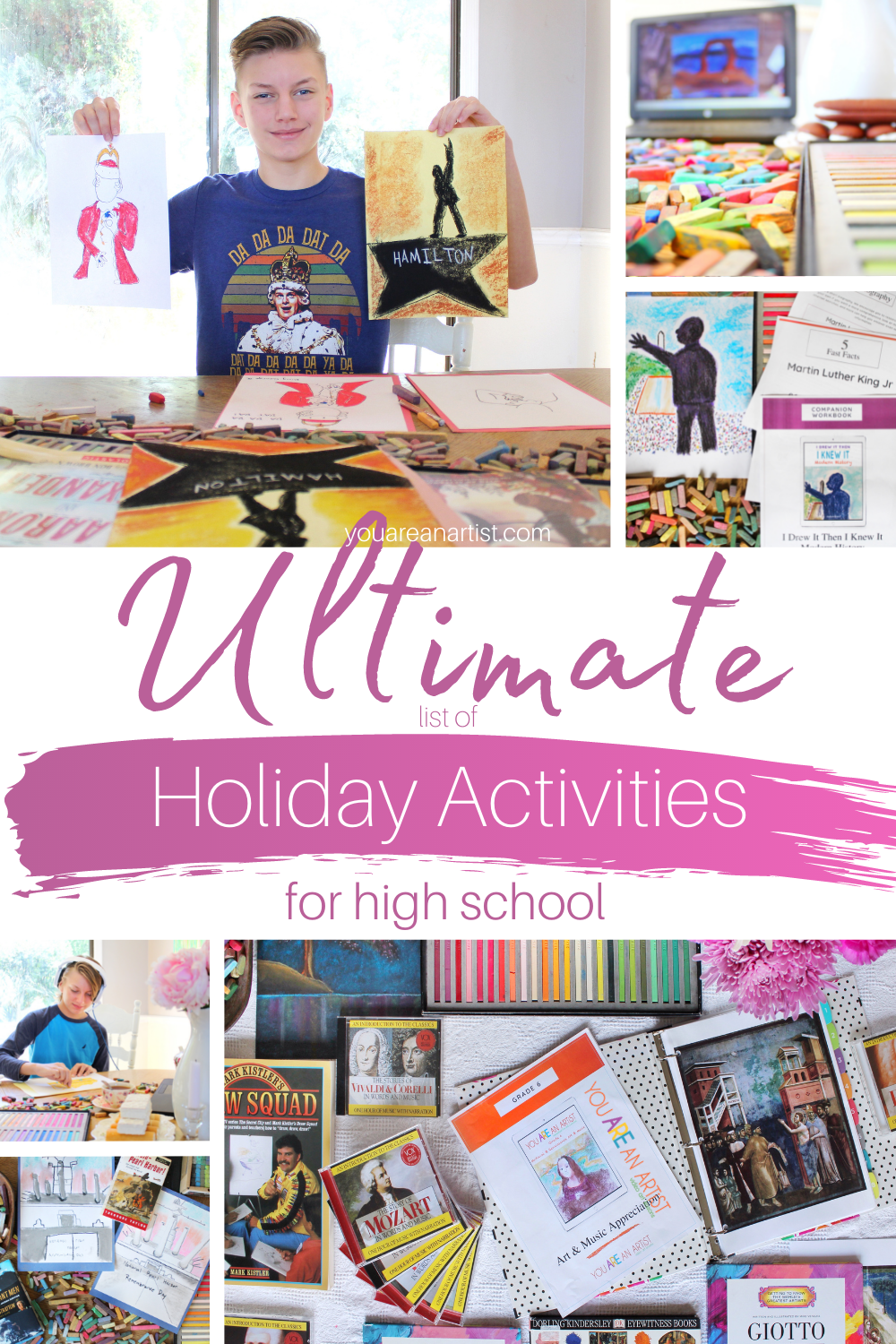 Chalk Pastel Activities + Fine Arts Program for High School
You too can create awesome chalk pastel activities for your high schooler. How? The You ARE An Artist Clubhouse membership has 700+ art lessons to choose from so adding art to a lesson is a snap. This is a great approach for high schoolers that need that multi-sensory component.
You ARE an ARTiST's Online High School Fine Arts Program includes grades 9-12 fine arts titles plus the I Drew It Then I Knew It series of Nana's video art lessons. Perfect!
Both memberships provide companion workbooks, Fast Facts, and a curriculum checklist for their I Drew It Then I Knew It series which include:
Literature
World Landmarks
Composers
Maps
American Presidents
Famous Artists
Inventors STEAM
Moon Missions
Solar Eclipse
Art in Space
Solar System
Space Exploration
Classical Collection History
Inventors History
American Landmarks
Knights and Crusaders
Modern History
American History
Medieval History
Ancient History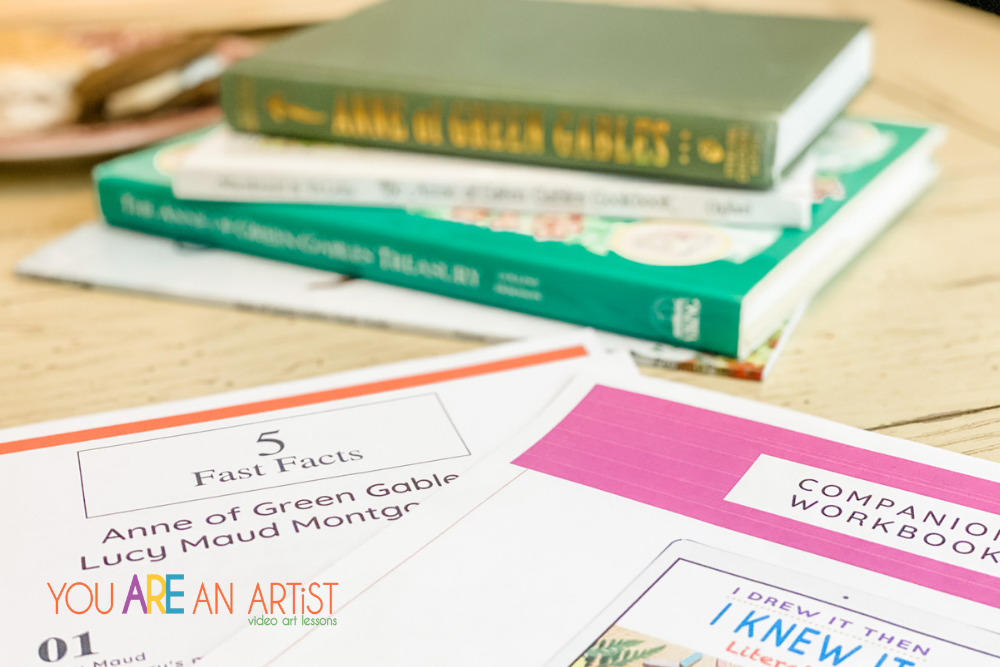 Ultimate List of Holiday Activities for High School
With all of these fantastic chalk pastel lessons available, we have created some memorable unit studies! All of these would be perfect for high school as well as for Holiday activities. Just make sure you assign books to your high schoolers' reading level. So, enjoy this ultimate list of holiday activities for high school.
Activities for January
Activities for February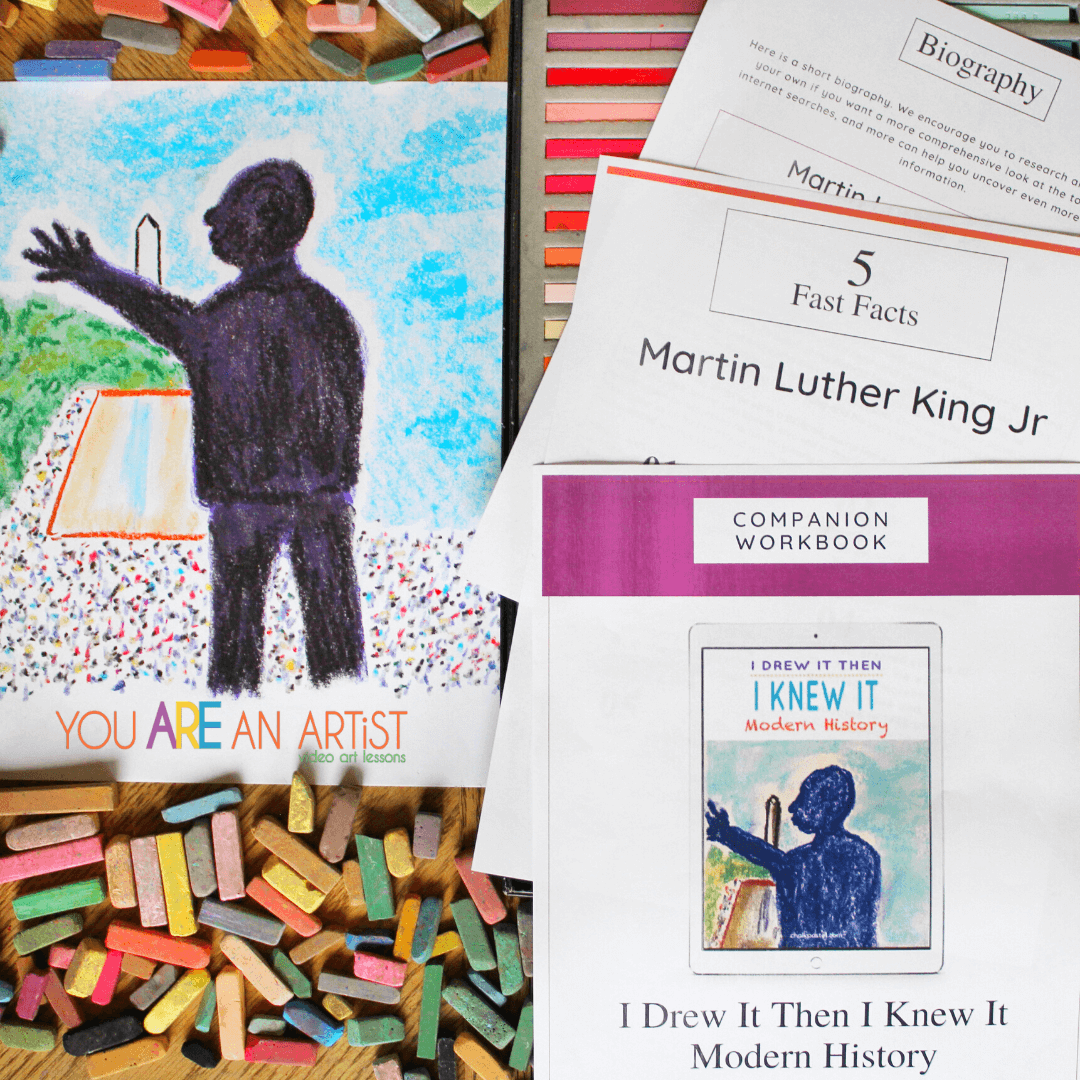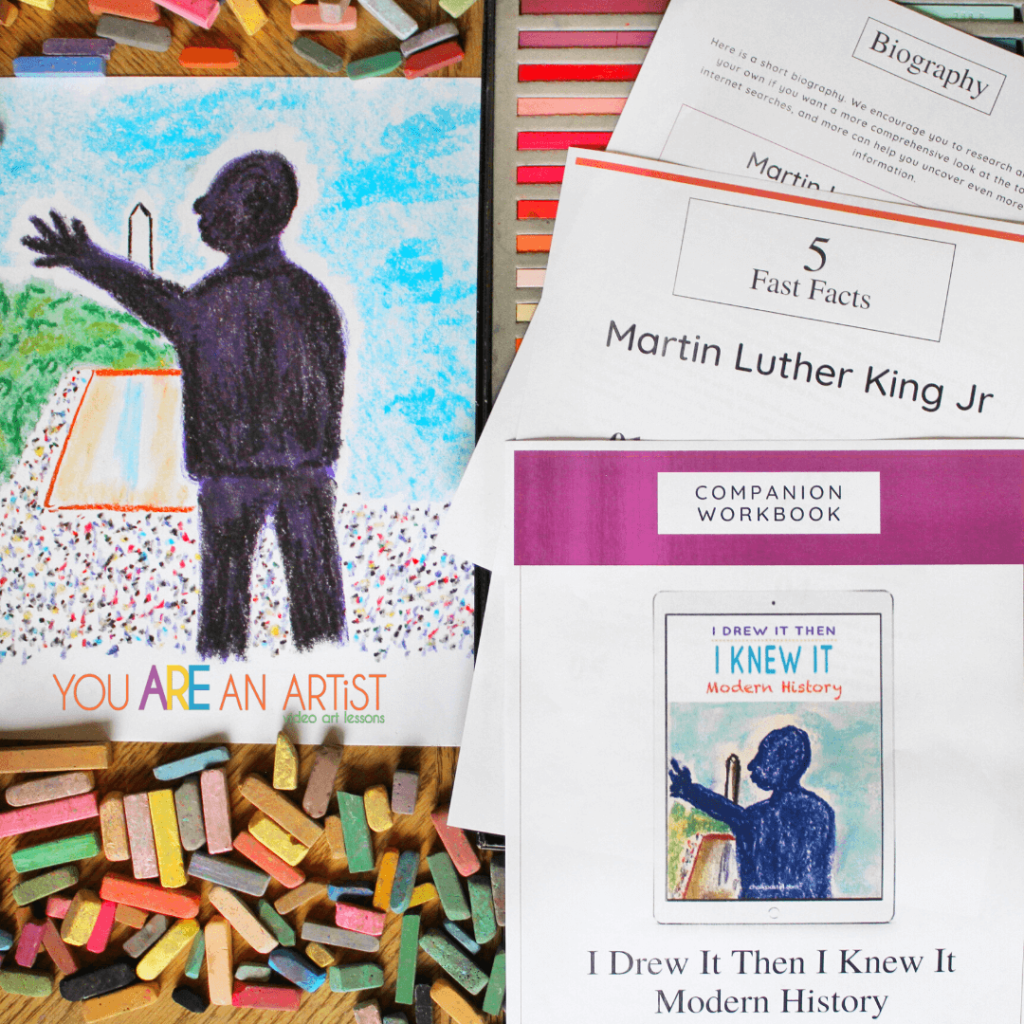 Activities for March
March 1st – Founding of Yellowstone National Park – Celebrate America's first National Park with art!
March 3rd – Alexander Graham Bell's Birthday – telephone lesson in the Inventors History lessons
March 6th – Michelangelo's Birthday – Famous Artists video art lesson
March 15th – Death of Julius Ceasar – Ancient History The Roman Empire: Caesar
March 30th – Van Gogh's Birthday – A Hands-On Homeschool Study Of Famous Artist Vincent Van Gogh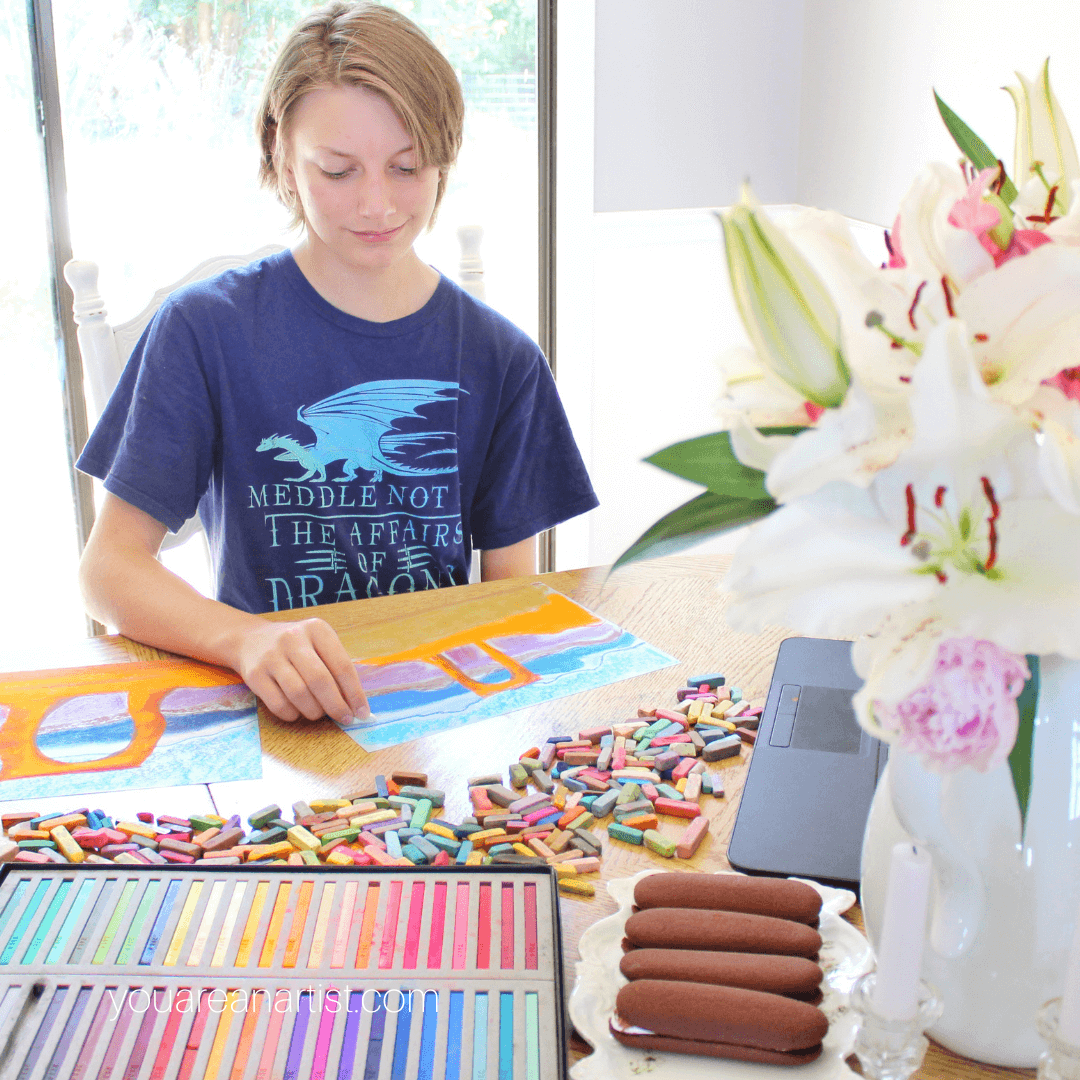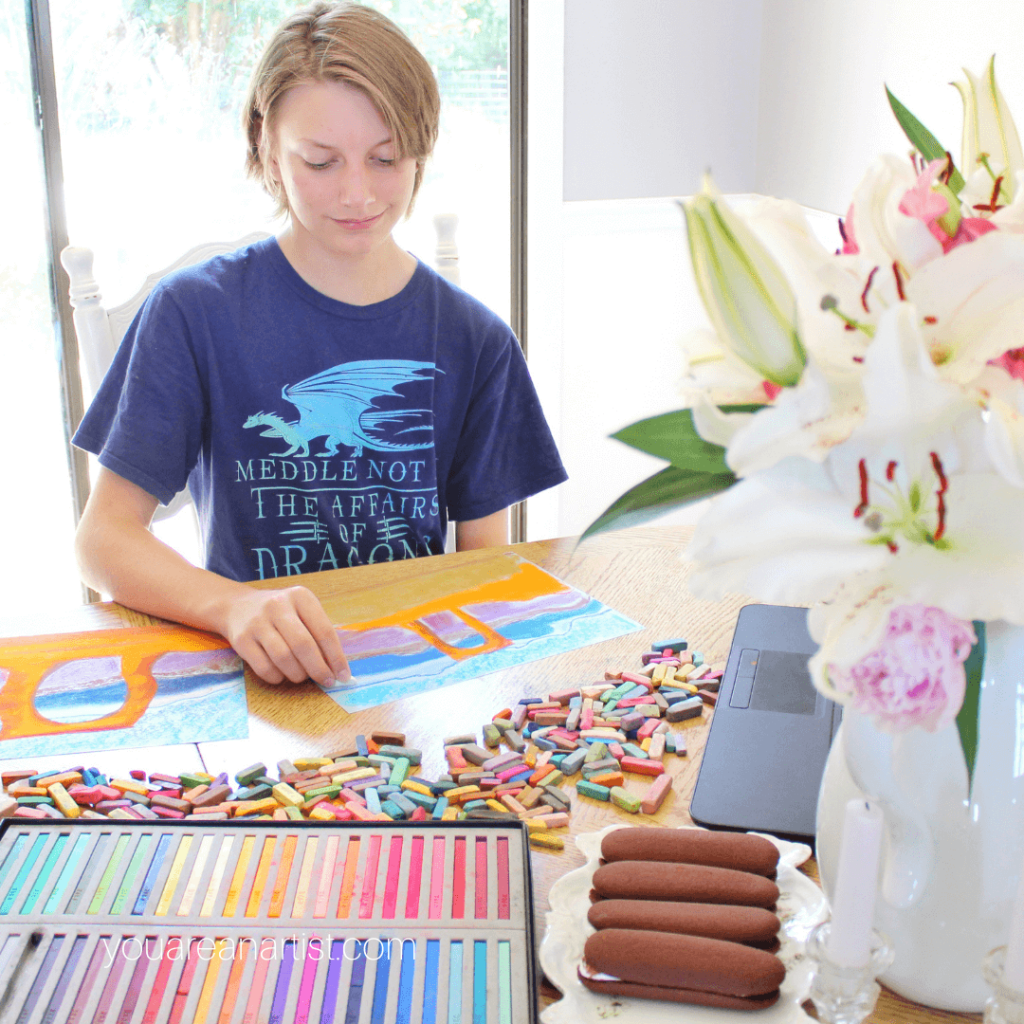 Holiday Activities for High School
Activities for April
Activities for May
May 2nd – Catherine the Great's Birthday – Catherine the Great lesson in the Classical Collection History Art lessons
Activities for June
June – Marine Biology Study – A Shark Week Homeschool Unit Study for Kids and A Majestic Ocean Study Perfect For Your Homeschool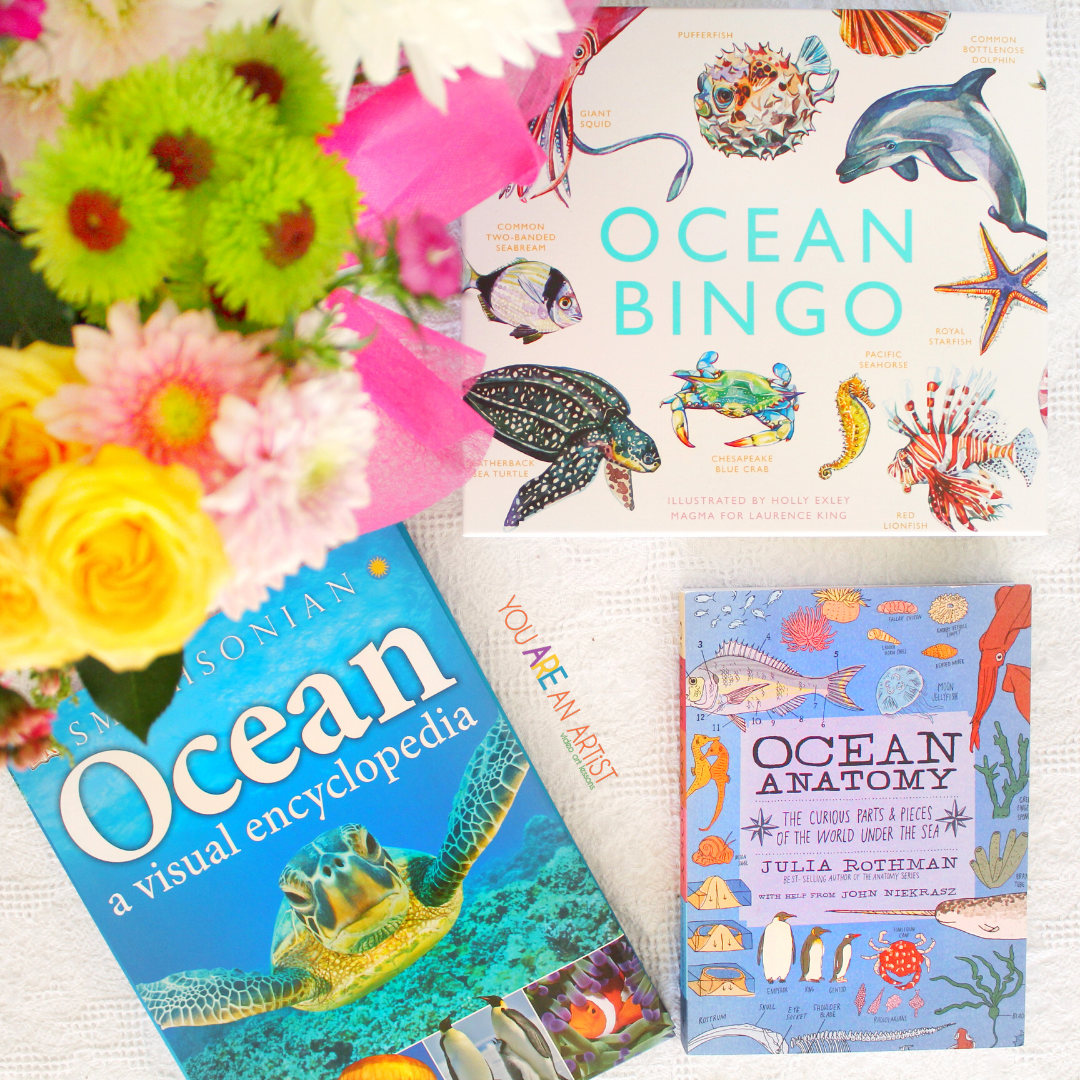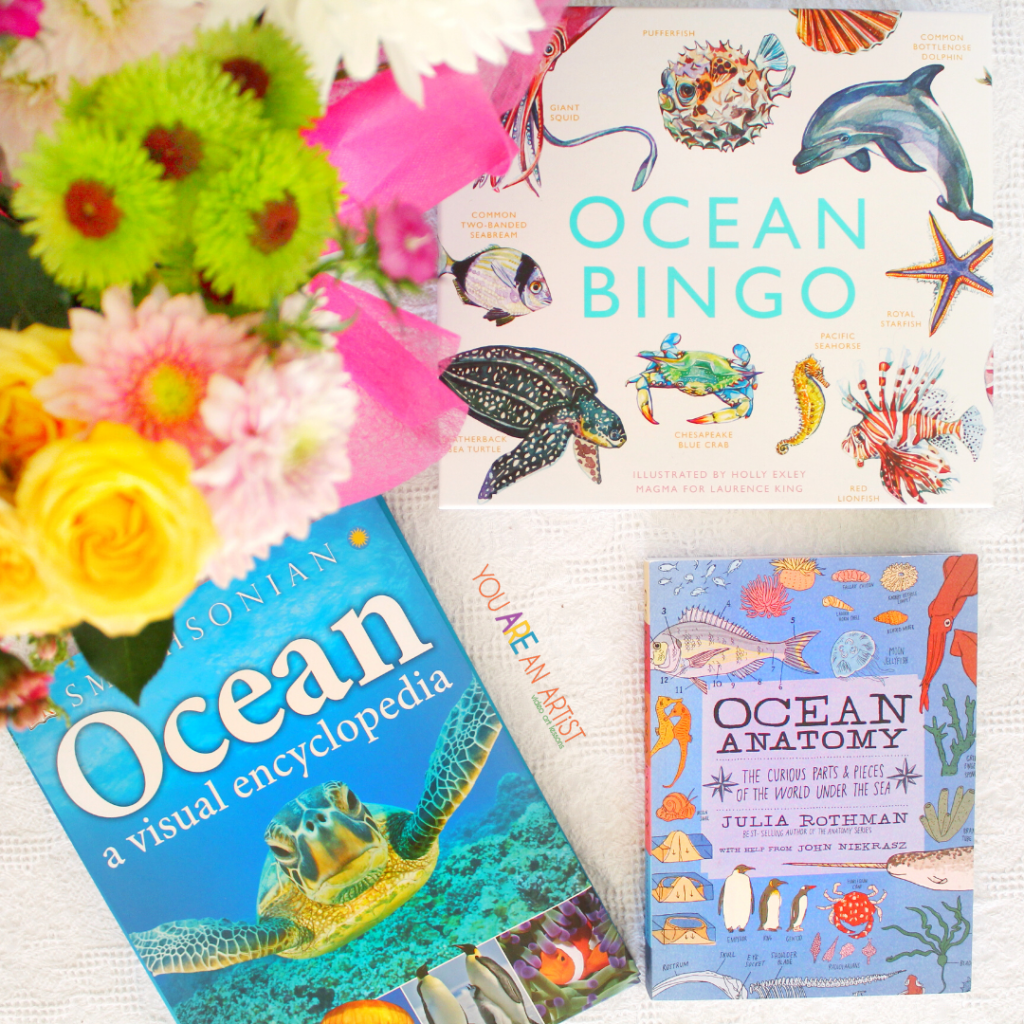 Activities for July
Activities for August
August 5th – Neil Armstrong's Birthday – Man on the Moon lesson in the Space Exploration art course
August 6th – Andy Warhol's Birthday – Famous Artists' video art lesson
August 18th, 1920- Women gained the right to vote – Women's Suffrage Modern History lesson
Activities for September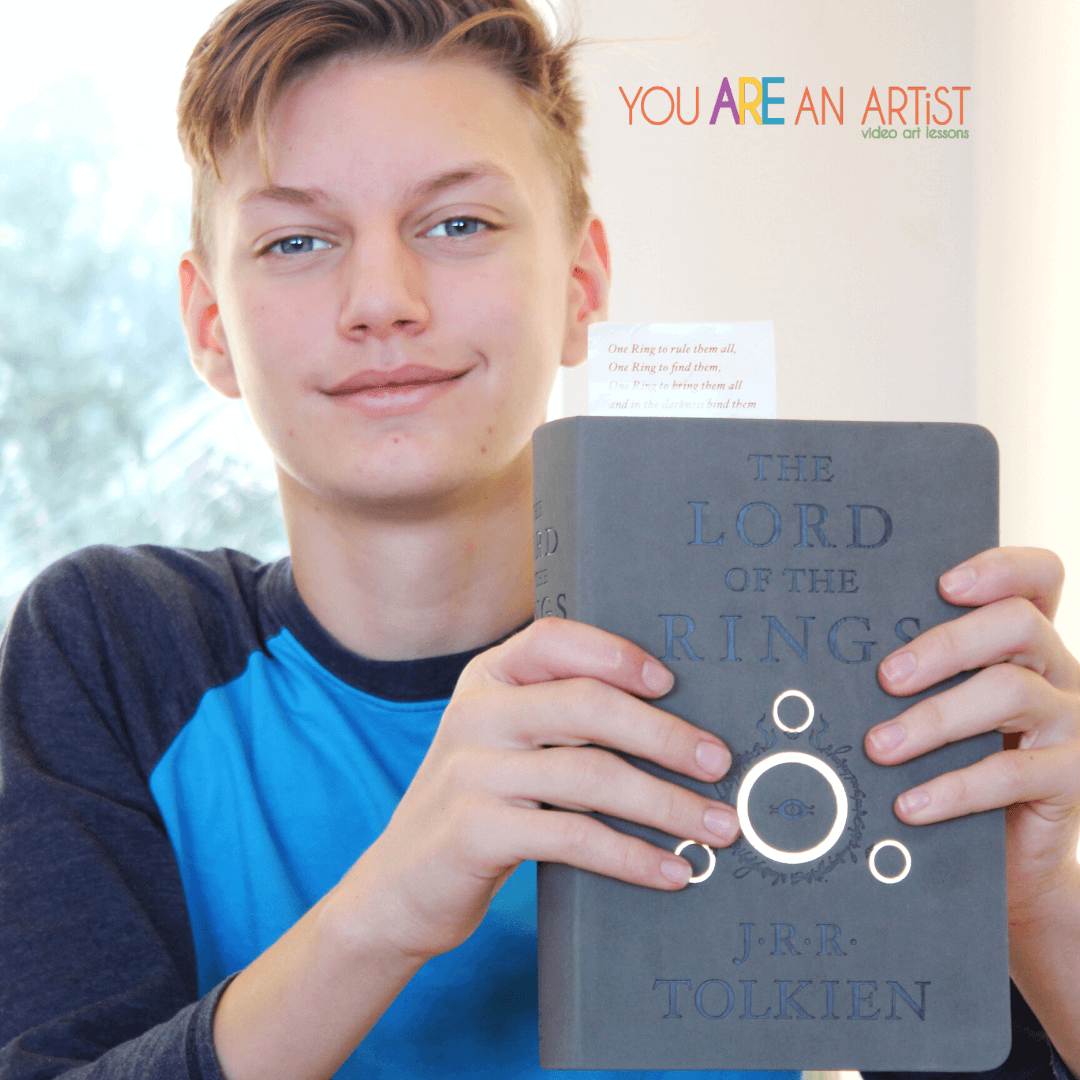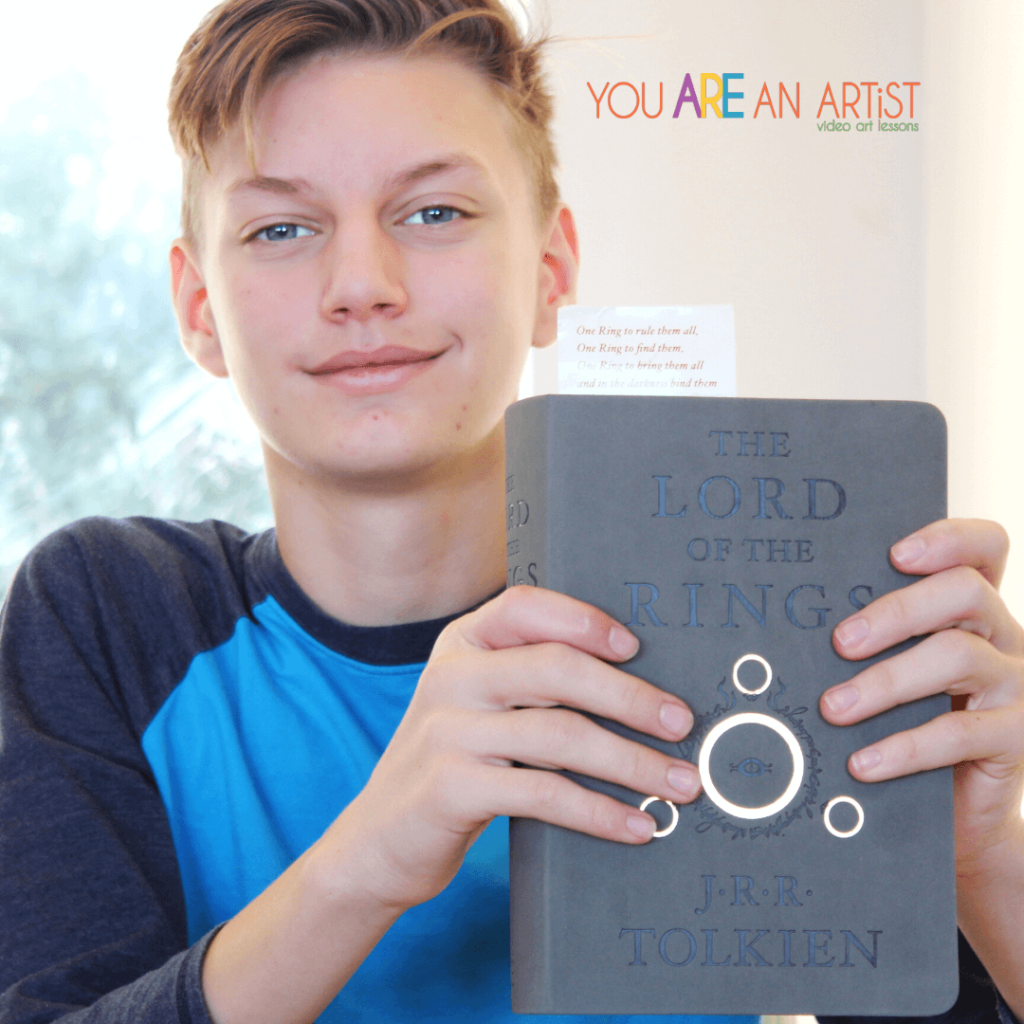 Holiday Activities for High School
Activities for October
October 9th – Columbus Day – Columbus Day
October 1632 – Vermeer's Birth Month – Famous Artists' Video Art lessons
October 25th- Pablo Picasso's Birthday – Picasso lesson in the Famous Artists' video art lessons
October 27th – Lichtenstein's Birthday – Famous Artists' Video art lessons
October 31st – Katsushika Hokusai's Birthday – The Great Wave Famous Artist's lesson
Activities for November
November 11th – Veterans Day – Veterans Day Homeschool Activities and Resources
November 14th – Monet's Birthday – Famous Artists' video art lessons
November 15th – Georgia O'Keefe's Birthday – Famous Artist's video art lessons
November 24th – Frances Hodgson Burnett's Birthday – The Secret Garden lesson in the Literature Clubhouse
November 29th – Louisa May Alcott's Birthday – A Little Women Unit Study For Your Homeschool
November 29th – C.S Lewis's Birthday – Lamp Post lesson
November 30th – L.M. Montgomery's Birthday – Anne of Green Gables lesson in the Literature Clubhouse
Activities for December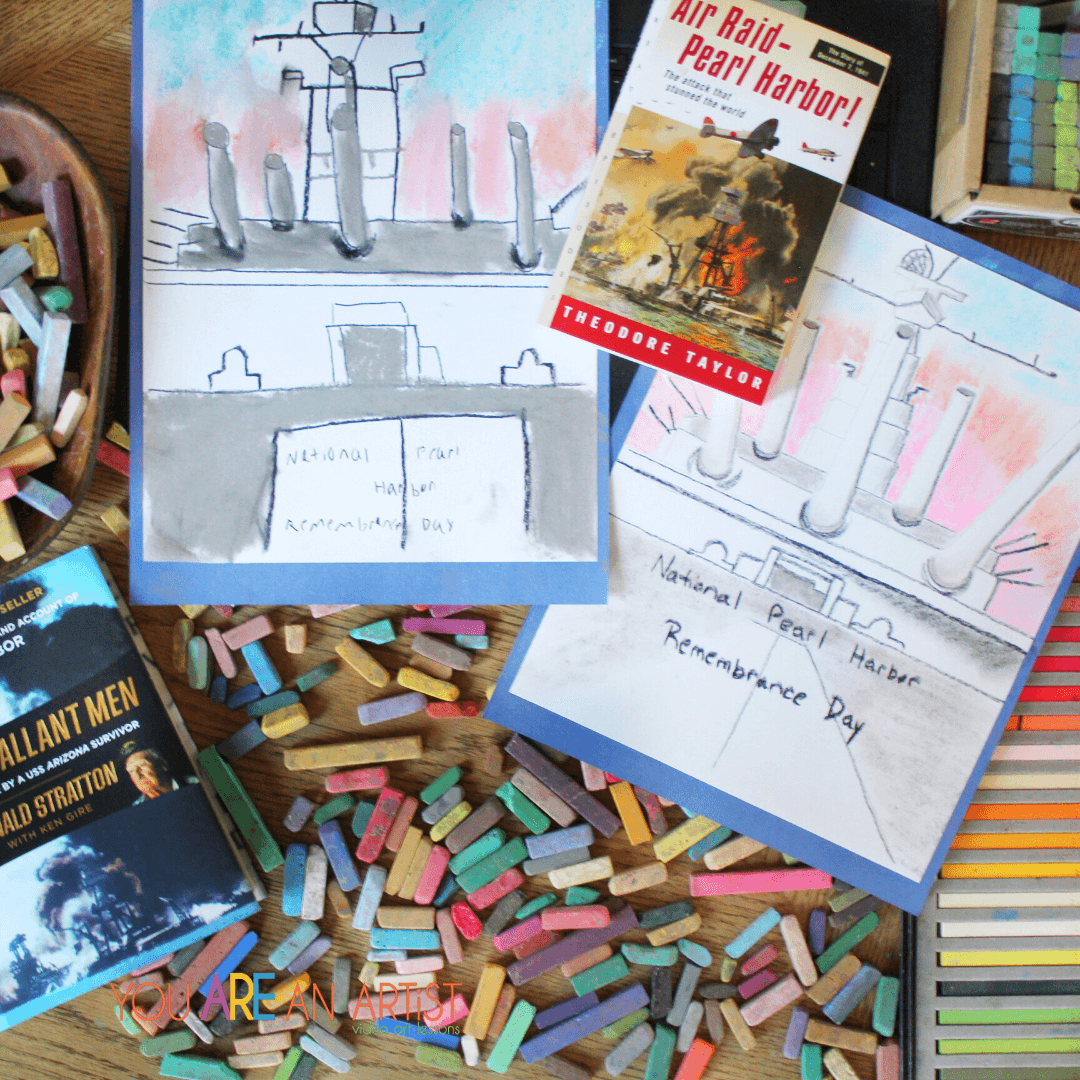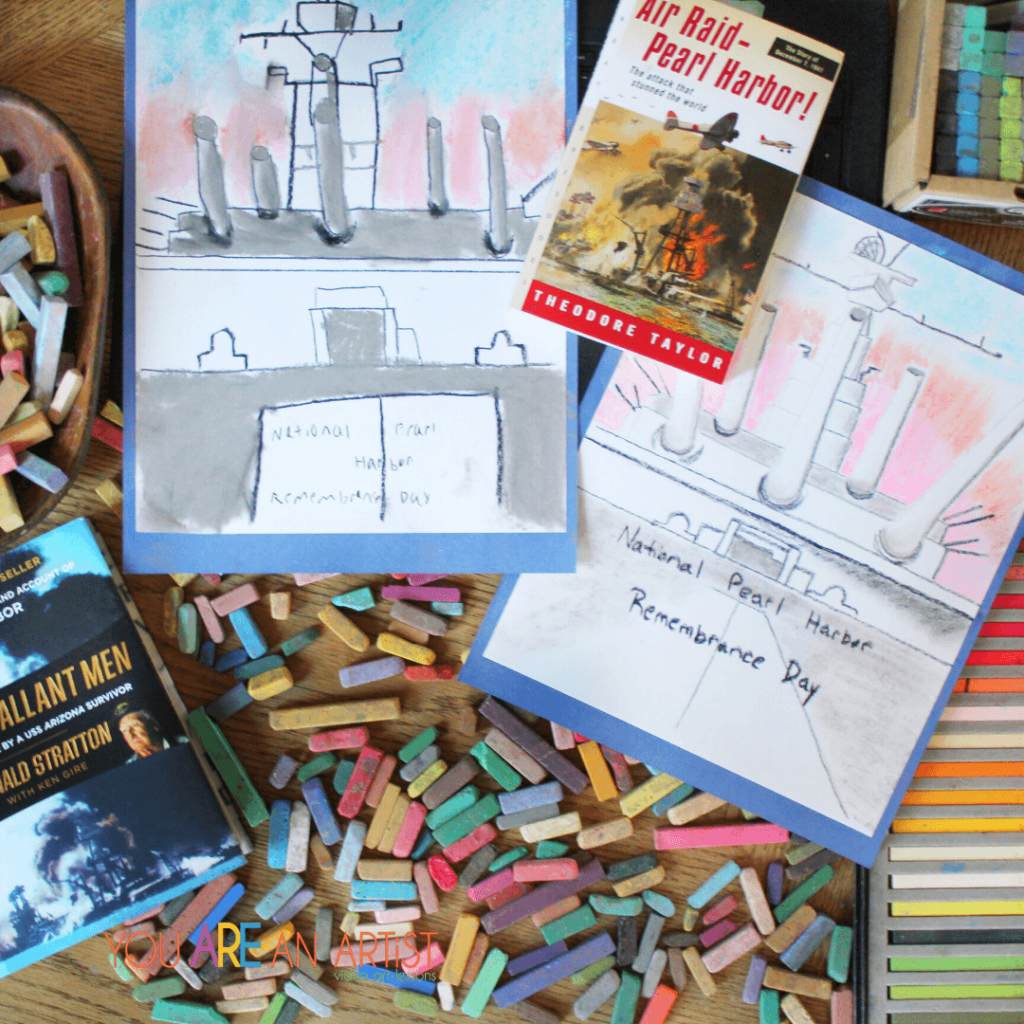 More Art Activities for High School
You will love these other high school activities posts!
Art Activities for Every Month of the Year
Look ahead to ALL the art activities for homeschooling you can enjoy every month of the year: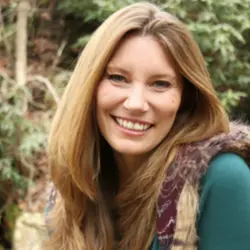 Erin is a writer, blogger, and homeschooler to two intense kids. Her blog is filled with information to help you explore a child led education while making meaningful connections with your children. Discover favorite read alouds, seasonal books, games, art projects, hands-on activities, and learn to just breathe through the ups and downs of life. She loves nature, farm life, good books, knitting, new pens, and hot coffee. Erin is a contributing writer for Weird Unsocialized Homeschoolers. Her work has also been featured on Simple Homeschool and Book Shark.